Where to Watch King of the Hammers 2020 Plus Ultra4 Season Recap
Nitto's King of the Hammers is considered the toughest one-day race in the off-road world which equates to one of the most exciting racing series to watch with over 12 hours of constant action and a high-rate of vehicle attrition. And while the 4400 race on Friday is the main event, there's more than a week full of racing action as various off-road classes take on Johnson Valley's challenging desert and rock terrain. It's one of the "must-sees" in the off-road community—so if you're planning to join 60,000 of like-minded Ultra4 fanatics in the middle of the desert, make sure to read our guide to make the most of your King of the Hammers trip: King of the Hammers Survival Guide.
But, if you can't make it to Johnson Valley, California to watch all the thrilling off-road battles from 2020 King of the Hammers, fret not, we've got you covered—click the play button below to watch the 2020 Nitto King of the Hammers Ultra4 livestream. Keep in mind that the video will only play during times noted on the schedule below.
Not sure when the events happen? Here's the schedule:
| Date | Event | Time |
| --- | --- | --- |
| Feb. 01 | Can-Am UTV KOH Qualifying | 10:55am - 4:00pm PST |
| Feb. 02 | Can-Am UTV KOH Main | 7:55am - 4:00pm PST |
| Feb. 03 | 4WP EMC Qualifying | 8:55am - 4:00pm PST |
| Feb. 03 | Holley EFI Shootout | 5:55pm - 9:00pm PST |
| Feb. 04 | Nitto Tire KOH Qualifying | 7:55am - 5:00pm PST |
| Feb. 05 | 4WP EMC KOH Main | 7:55am - 6:00pm PST |
| Feb. 06 | Toyo Tire T1 Invitational | 7:55am - 5:00pm PST |
| Feb. 07 | Nitto Tire KOH Main | 7:45am - 10:00pm PST |
| Feb. 08 | Progressive King Motos | 7:55am - 4:00pm PST |
| Feb. 08 | Monster Energy Awards Show | 7:25pm - 8:30pm PST |
Catch-Up On the 2019 Ultra4 Season
With the start of a new season and a new decade, it's a clean slate for every competitor—so 2020 could be anyone's best season yet. One name on everyone's mind this year is Jason Scherer, with two consecutive KOH wins preceding him this season, he now rivals Shannon Campbell's three-crown record. Fortunately, the 2020 King of the Hammers is about to start, and the course is a great equalizer.
Let's review the last season to get up to speed before the surprises start for the 2020 Ultra4 season.
1. Nitto King of the Hammers Powered by Optima Batteries
Johnson Valley, CA
1st Jason Scherer
2nd Erik Miller
3rd Shannon Campbell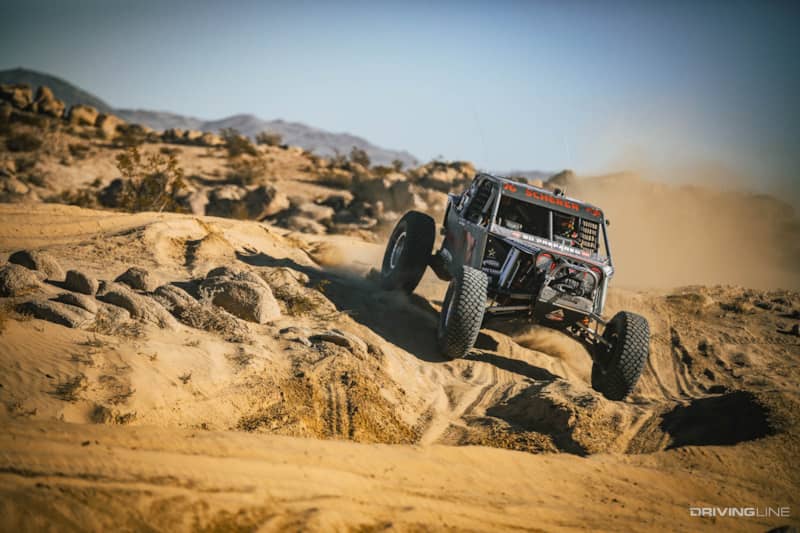 As usual, the long, difficult course whittled down the competition quickly, but new drivers rose to the challenge; first-time KOH competitor Vaughn Gittin Jr. avoided attrition and finished the race in seventh place. Gaining his third Hammers win, Jason Scherer is driving into the 2020 season with a lot of inertia.
Click here for the full story behind 2019's King of the Hammers race.
Photo by Kyle Wells
2. MetalCloak Stampede
Prairie City, CA 
1st Loren Healy
2nd Paul Horschel
3rd JP Gomez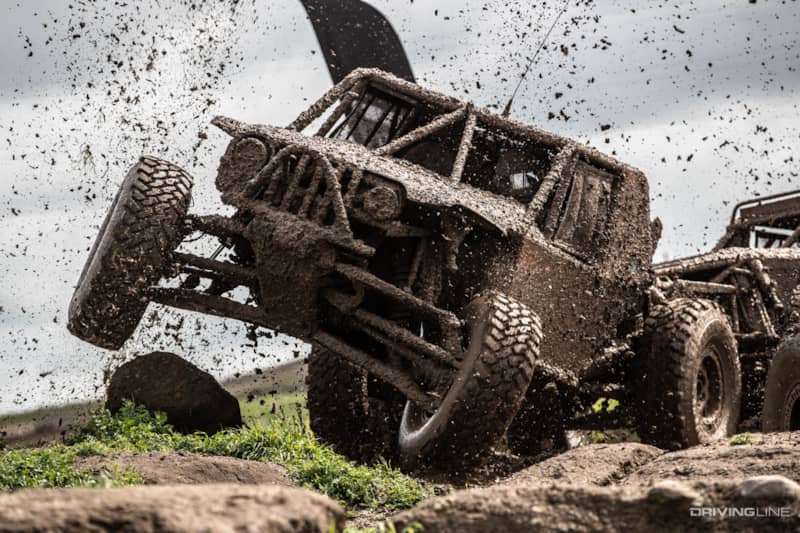 Spectators love short courses like the one at Prairie City because they can see more of the action from the bleachers, and this year's event had plenty of action to see. Mud was the word of the day, but the sticky stuff didn't stop Loren Healy from storming through the pack to take the win by mere seconds.
Click here for the full recap of the MetalCloak race in Prairie City.
Photo by Ryan Del Ponte
3. US Gear Tear Down in Tennessee
Pittsburg, TN
1st Josh Blyler
2nd Levi Shirley
3rd Derek West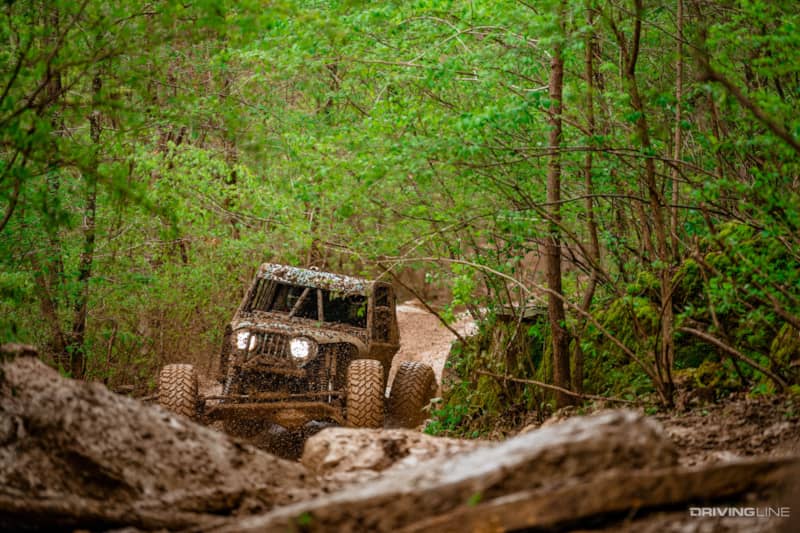 Described as "riveting off-road action," this first-time venue was a hit with fans. Located at the Adventure Off-Road park, the plethora of trees and proliferation of mud are common Eastern Series obstacles that provide unique challenges for those more used to desert conditions of the West. So it's no surprise that all three top places were secured by drivers living on the eastern half of the U.S., with Josh Blyler taking the checkered flag a mere 24 seconds in front of Levi Shirley.
Read about all the riveting off-road action from the US Gear Tear Down in Tennessee here.
Photo by Doug Dienelt
4. El Rey de Las Bajas
San Felipe, Mexico
1st Paul Horschel         
2nd Shannon Campbell
3rd Bailey Campbell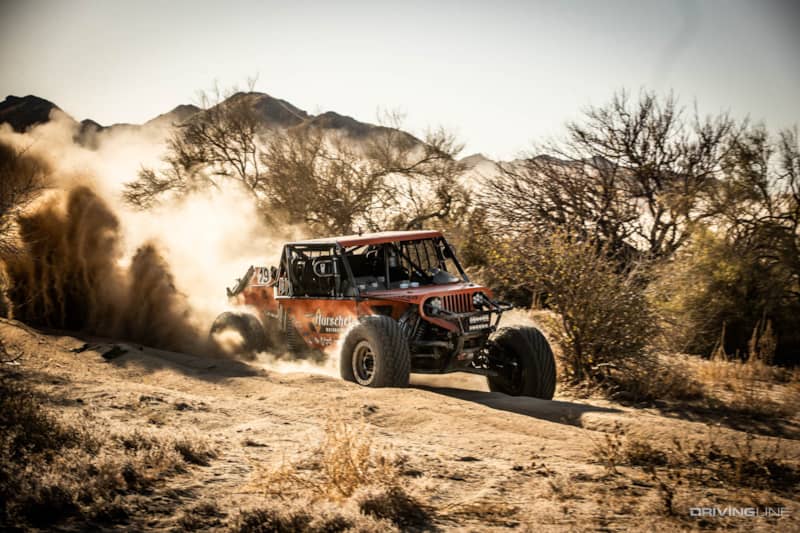 The inaugural "King of the Bajas" started on the beautiful waterfront of San Felipe, Mexico. Sixty-seven drivers competed in the race, now known as the "Bandidos Originales." All who finished qualified for this year's King of the Hammers, and all eyes were on Paul Horschel as he was crowned the first Rey de Las Bajas.
Click here to read about how Paul Horschel took the checkered flag in the race in San Filipe.
Photo by Ryan Del Ponte
5. Holley EFI Clash at Cross Bar Ranch
Davis, OK
1st Derek West
2nd Vaughn Gittin Jr.
3rd Josh Blyler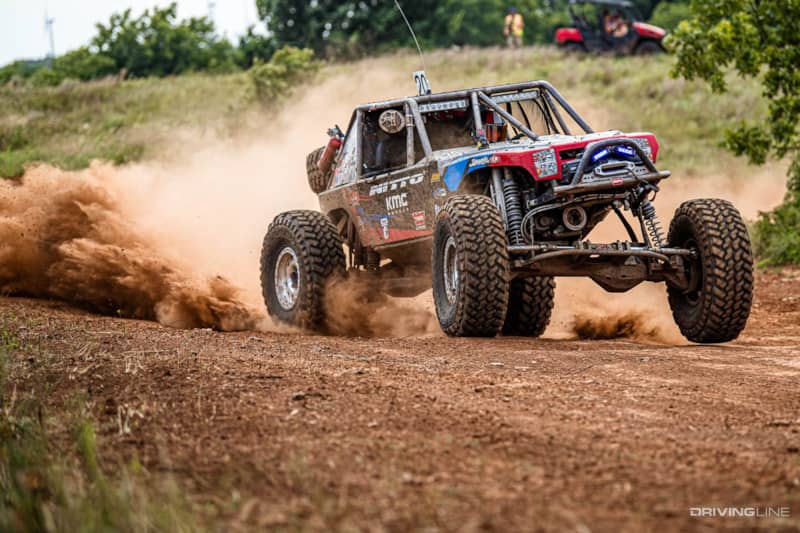 The elements weren't an issue, with only a light rain the day before, but rocks on the racecourse and rollovers were a problem for many drivers. Vaughn Gittin Jr. held onto a physical lead throughout the race with Derek West coming through second, but when the elapsed times came in, Derek West was the fastest around Cross Bar's contoured course.
Learn about the whole battle between Vaughn Gittin Jr. and Derek West, here.
Photo by Doug Dienelt
6. KMC Battle in BlueGrass
Bedford, KY
1st Josh Blyler
2nd Rusty Blyler
3rd Kevin Porterfield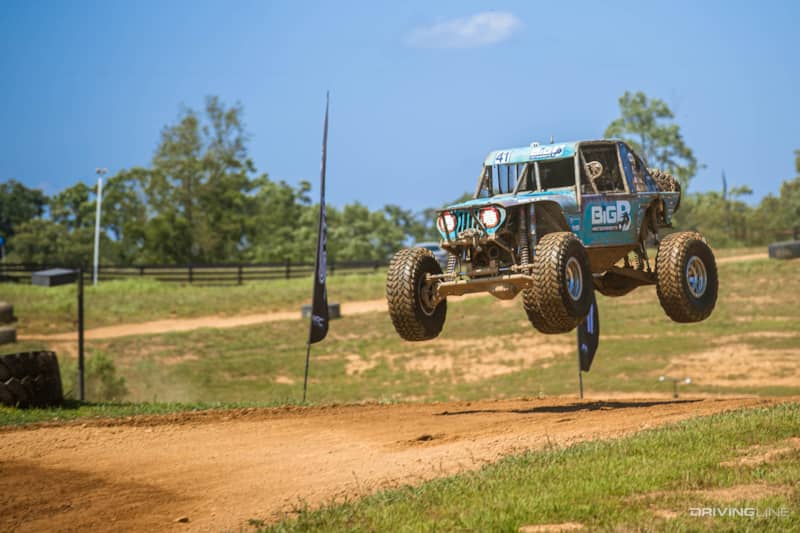 It was a clear and dry day, but overzealous watering of the short course turned sections of the track into mud. Levi Shirley and Josh Blyler battled for first place all day, but cooling issues forced Shirley out. That part failure paved the way for Blyler to win with his father, Rusty Blyler, taking second place, and culminating in a family gathering on the podium.
Get the play-by-play from the Battle in BlueGrass, here.
Photo by Doug Dienelt
7. PCI Race Radios Rampage at Ridgecrest
Ridgecrest, CA
1st JP Gomez
2nd Bailey Campbell
3rd Paul Horschel
Located in the middle of the desert during September, with temps at nearly 100 degrees and dust clouds from the spinning tires of close to 100 cars, it was a grueling race for all involved. If there's a secret to winning this course, JP Gomez has it figured out, as this was his second win at Ridgecrest in a row. 
Get all the dusty details from the race in Ridgecrest, here.
Photo by Ryan Del Ponte
8. 4 Wheel Parts Nitto Tire National Championship
Sparks, NV
1st Cody Addington
2nd Mike Bou
3rd Loren Healy (driving for Vaughn Gittin Jr.)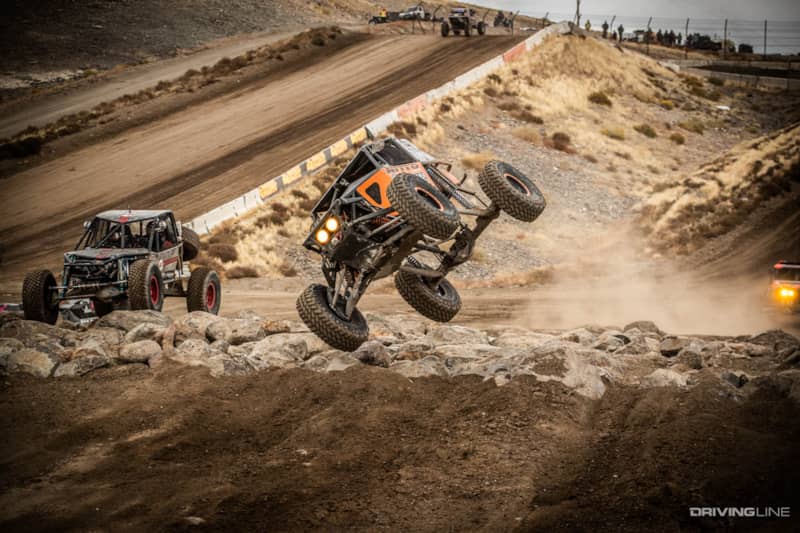 Despite the cold, fans filled the stands at the Wild West Motorsports Park to watch the unpredictable short-course action. In an uncommon move, Loren Healy bowed out of competition for himself and drove Vaughn Gittin Jr.'s #25 car for the race. In another  twist, hometown hero Cody Addington took home his first-ever Ultra4 win while driving Loren's old "Red Dragon" chassis.
How did Cody Addington win Ultra4 nationals? Click here to find out.
Photo by Ryan Del Ponte
9. 2019 Ultra4 National Champion: Josh Blyler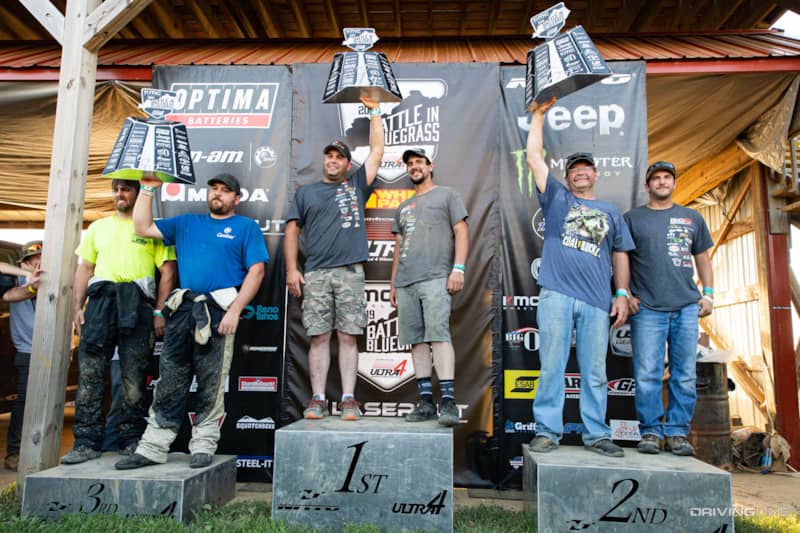 Last year was another close points race between the top three of the 4400 class with only 30 points separating the leader, Josh Blyler, from second place, and 75 points over third—something the last race of the season could easily change. As fate had it, Josh took home two wins, along with placing high in each race he entered. With a National Championship under his belt and three consecutive King of the Hammers finishes to build on, could Josh Blyler be the ultimate threat at the 2020 King of the Hammers?
Photo by Doug Dienelt