What's Coming From Ford: 1,200 lb-ft of Torque Power Stroke Diesel Engine
In the same way Ram side-stepped the competition back in 2019 with the bombshell news that its revised 6.7L Cummins would produce 1,000 lb-ft of torque, Ford recently pulled off the biggest flex yet seen in the diesel truck market. On October 27, 2022, the Dearborn-based truck maker announced its high output version of the 6.7L Power Stroke, available beginning in '23, would turn out a colossal 1,200 lb-ft of torque. The massive milestone blows Ram's previous class-leading number of 1,075 lb-ft out of the water. But not only that, Ford's new H.O. Power Stroke will also produce a class-leading 500 hp.
So how is Ford squeezing another 150 lb-ft and 25 hp out of the 6.7L Power Stroke platform? You may be surprised to learn that very little is different between the standard output and high output engines other than a PCM calibration. But what won't surprise you is that the new 1,200 lb-ft rating will coincide with best-in-class towing capacities across the board. How will Ram respond in the months and years ahead? Is a 1,300 lb-ft version of the coveted inline-six humming away in a dyno cell at Cummins right now? And is this latest push for Class 8-like torque figures the last hurrah for Ford's 6.7L Power Stroke platform? Read on to find out!
How Did Ford Find Another 150 LB-FT Of Twist?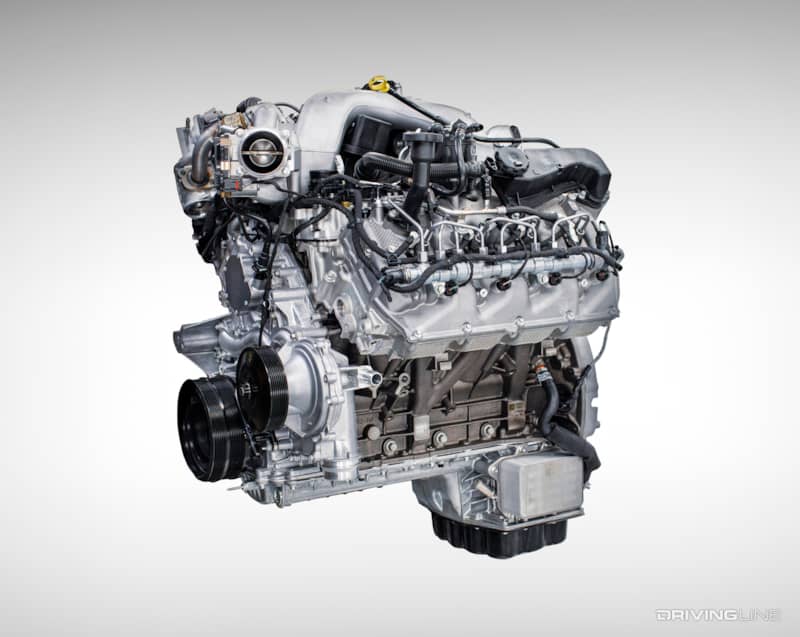 The news came straight from Ford that its "new high output 6.7L Power Stroke V8 diesel with a unique turbo, upgraded exhaust manifolds and unique tuning" will target "best horsepower and torque in the class." Among those changes, the only meaningful way to increase torque from 1,050 lb-ft to 1,200 lb-ft comes down to tuning. To be sure, the variable geometry turbocharger (VGT) aboard the new H.O. Power Stroke might be sized different and the exhaust manifolds may flow more or be designed to improve torque, but the 150 lb-ft gain primarily comes from a different powertrain control module (PCM) calibration. We're told the new engine makes its 1,200 lb-ft at the same 1,800 rpm the standard output version turns out its 1,050 lb-ft.
Building Off Of The Changes Made In 2020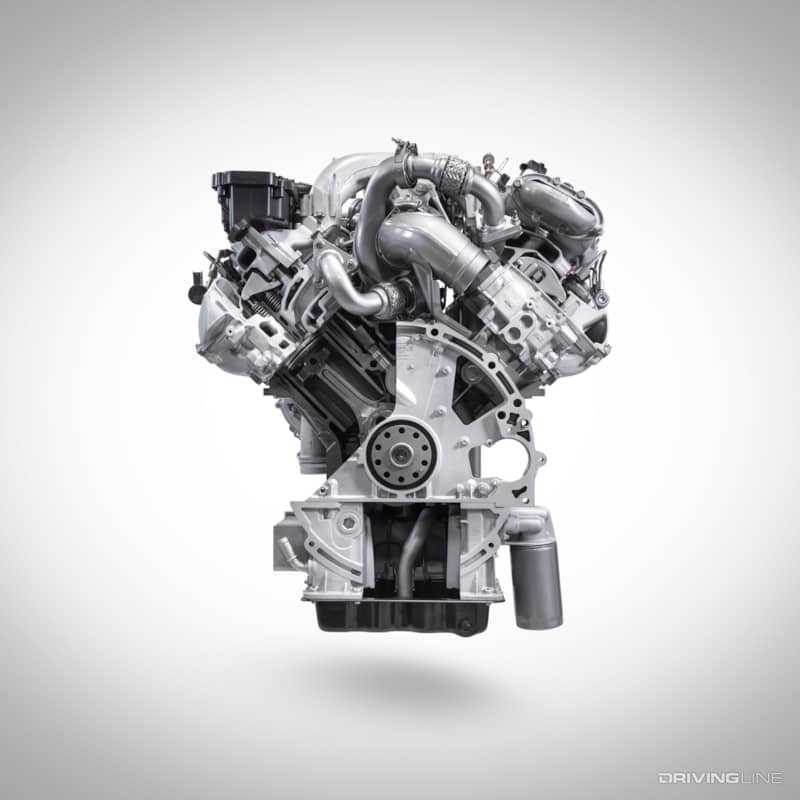 Working off of the limited information Ford has disclosed about the new H.O. Power Stroke, it's safe to assume that the changes made for the '20 model year engine (where 1,050 lb-ft was introduced) paved the way for a 1,200 lb-ft engine. These changes include the lower compression, steel pistons, the improved cylinder head flow and the revised, Bosch-sourced high-pressure common-rail injection system, which were all implemented in 2020. Although we believe similar piezo electric injectors—capable of pulling off eight unique injection events per combustion event—are still along for the ride, higher peak injection pressure may now be on the table.
Continued Use Of The CP4.2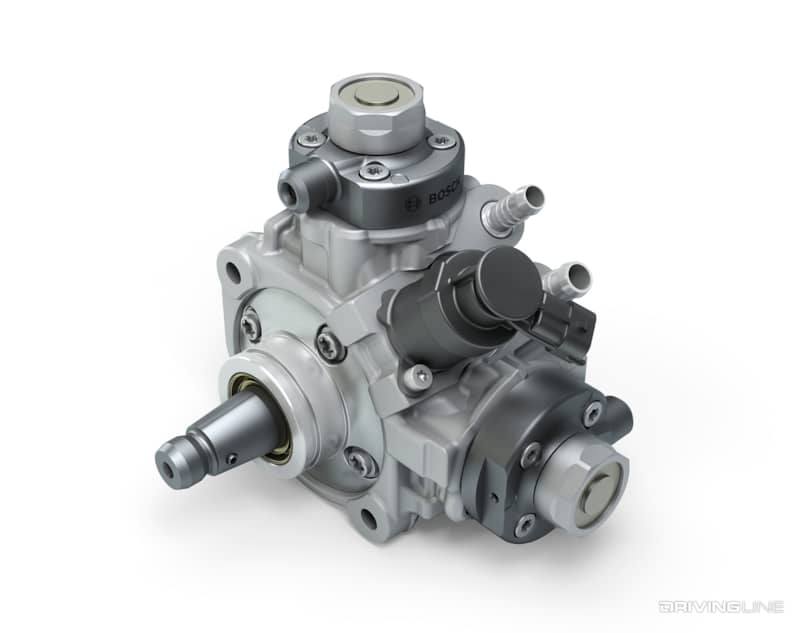 Despite its known design flaws, the Bosch CP4.2 high-pressure fuel pump is still likely at the heart of the H.O. 6.7L Power Stroke's common-rail injection system. The twin-plunger pump is capable of producing as much as 39,000 psi (2,700 bar) in a reliable manner and, as we mentioned above, Ford may have ramped up peak injection pressures beyond 36,000 psi (a change that came in '20). Whether it's 36,000 psi or 39,000 psi, the CP4.2 makes for squeaky-clean particulate matter emissions, which only works to extend the life of the diesel particulate filter (DPF). It's also worth noting that neither GM's 6.6L Duramax or Ram's 6.7L Cummins use the Bosch CP4.2 pump any longer.
Is The Overall Design Of The 6.7L Power Stroke Maxed Out?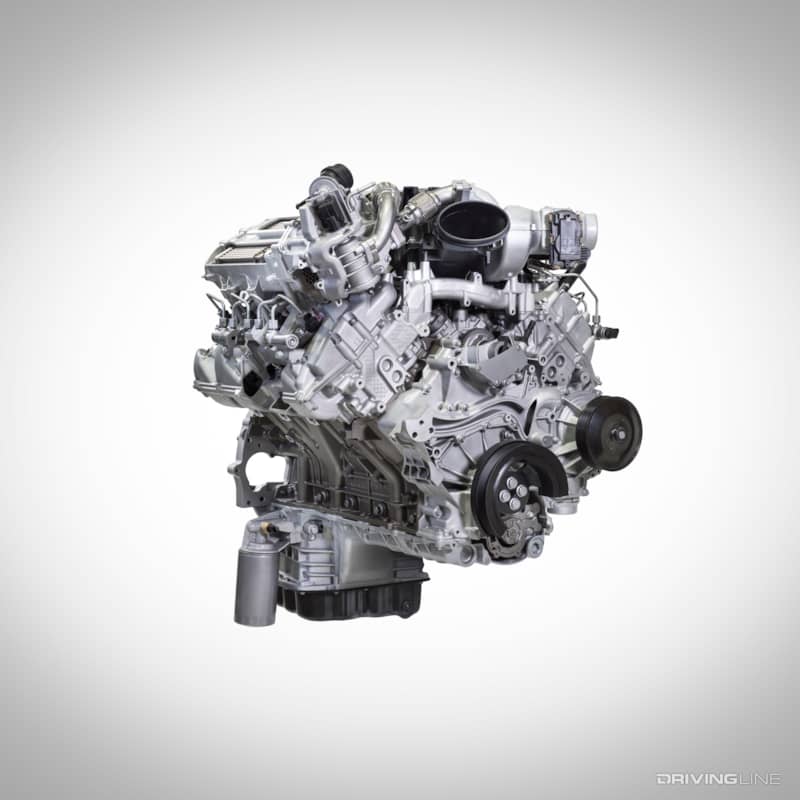 If you roll your odometer back to 2010, you'll remember that the 6.7L Power Stroke (which debuted in '11 model year Ford Super Duty's) was initially released with a 390 hp and 735 lb-ft rating. It was quickly increased to 400 hp and 800 lb-ft just as '11 truck production was picking up steam, then saw a host of changes for '15 along with an increase to 440 hp and 860 lb-ft. From there, torque was bumped up to 925 lb-ft in '17 and things escalated to 450 hp and 935 lb-ft for '18. In an effort to best Ram's 1,000 lb-ft Cummins, '20 model Power Strokes boasted 1,050 lb-ft (as well as 475 hp). Throughout its production run, we've seen connecting rod and piston changes but no major crankshaft differences or block changes. This begs the question: is Ford's 6.7L power Stroke nearing the end of its structural limit? Better yet, will we see an all-new Power Stroke V8 in the next five to seven years?
Best-In-Class Torque Goes Perfect With Best-In-Class Towing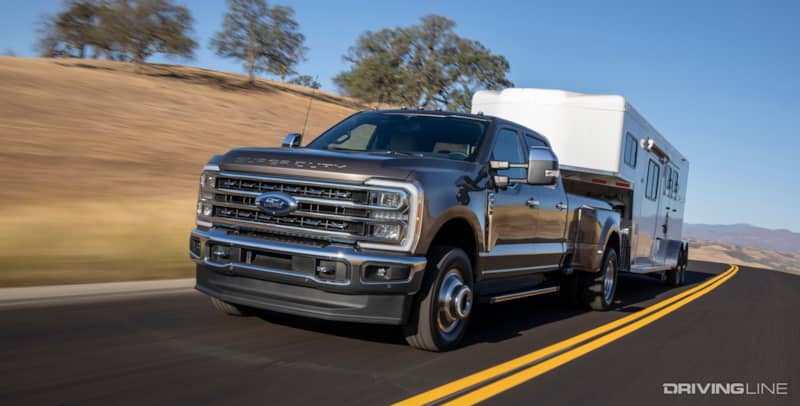 Along with chassis and hitch changes, the '23 Super Duty that each high output 6.7L Power Stroke will be parked in can tow more than ever before. At the top of the heap, a regular cab F-450 equipped with the H.O. engine and Ford's Max Tow Package boasts a 40,000-pound gooseneck tow rating. Right behind that, a similarly configured, dual rear wheel, F-350 can lug as much as 38,000 pounds via gooseneck hitch. Conventional towing is through the roof, too, with a '23 F-450 crew cab powered by the H.O. engine being capable of towing 30,000 pounds. The DRW F-350 variant just below that can bumper tow an incredible 28,000 pounds.
Ford's First Go-Round With An H.O. Diesel Option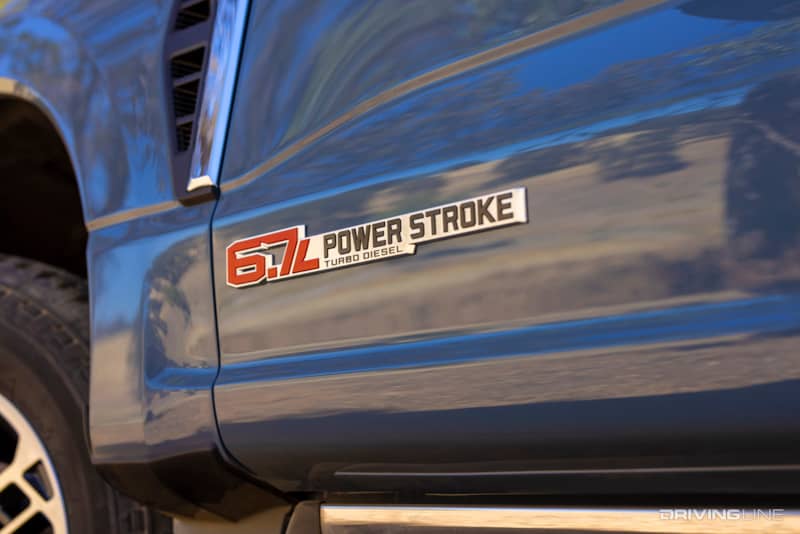 Up until this point, Ford has never offered a high output version of its Power Stroke diesel power plants. On the other hand, Ram has been offering a high output Cummins option for years. Is this the beginning of Ford, like Ram, offering an H.O. diesel engine but with certain model limitations? At Ford's crosstown rival's headquarters, the H.O. Cummins option only becomes available on 3500 models and can only be had in conjunction with the Aisin AS69RC automatic transmission. As far as we know, Ford offers its new H.O. Power Stroke in F-250, F-350 and F-450 models and in nearly every trim you can think of—all with the same 10R140 TorqShift transmission parked behind it. Perhaps the better question is why is Ford even offering a standard output version of the 6.7L Power Stroke at all?
How Will Ram And Cummins Respond?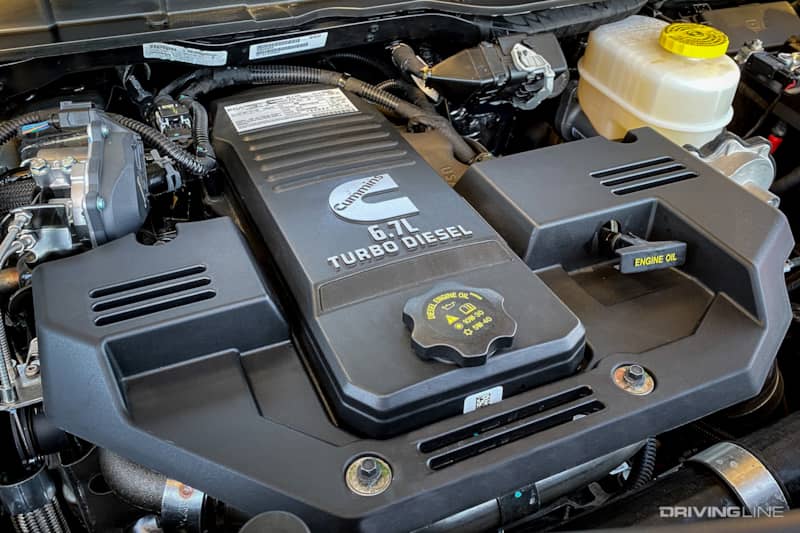 Speaking of Ram, how will they respond to Ford's stakes-raising torque output? Since 2013, Ram's 6.7L Cummins has had an answer to every torque increase Ford has released for the 6.7L Power Stroke, including becoming the first to 900 lb-ft and 1,000 lb-ft. Given this history, we know Ram will retaliate, but when (and what) might that be? Will we see a 6.7L Cummins packing 1,250 lb-ft of torque in the next two to three years, or will they be the first to hit the 1,300 lb-ft mark? With the average torque rating of the diesel engines powering heavy-duty pickups doubling over the past 15 years, 1,300 lb-ft doesn't exactly seem implausible.
Overkill—And Then Some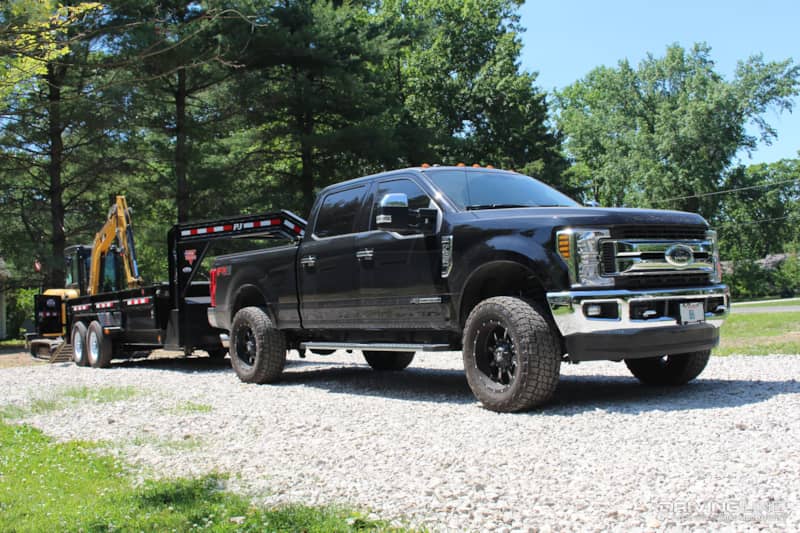 If you thought the current crop of diesel trucks leaving Detroit were overkill you're not alone. To put things into perspective, we still can't get over how powerful our '18 F-250 is. This version packs 935 lb-ft of torque and the older six-speed 6R140 TorqShift automatic, and even with a 3.31 ring and pinion and 15,000 pounds in tow it never struggles. In fact, it's rare when it kicks out of double-overdrive. In testing the 2020 Super Duty, which debuted the 475 hp, 1,050 lb-ft 6.7L Power Stroke and the 10-speed TorqShift, it was night-and-day more powerful than our '18. It's hard to believe the same thing is about to happen all over again with the '23 Super Duty's—but that's exactly what's going to happen.
More From

Driving Line
We've seen this story before. Not the exact same numbers, but an extreme back-and-forth between Ford and Ram. Arguably, Ram brought the equivalent of a nuclear bomb to the fight in 2019 when it broke the 1,000 lb-ft barrier. Take a look at what makes the H.O. 6.7L Cummins tick right here.