Plumb Crazy 4x4 Van
Build inspiration comes from a lot of different places. For Richard Hodges, it was from a chance encounter when he happened across one of Chris Steuber personal E-series 4x4 vans. Steuber, the owner of Ujoint Off-Road in Fletcher, North Carolina, specializes in four-wheel drive conversions for Ford E-series vans. At the time, Hodges was still using his 1999 Ford E-350 as his primary work vehicle for his plumbing company. While some time would pass before Hodges was ready to pull the trigger, he knew exactly how he wanted his van to look once it was ready for retirement.
After 14 years and 228,000 miles on the clock, Hodges was finally ready to hand over the keys to the guy who originally inspired his build. Removing the body completely from the van's framerails, Steuber and his Ujoint team spent the next few months building this incredible van you see here today. We recently caught up with Hodges to find out a little more about the van and what his future plans are with it. While you can hear it straight from him in the video above, we're diving into the details in our feature breakdown below.
Hodges' van started off life as a two-wheel drive. To convert it to four-wheel drive, Ujoint Off-Road installed of it its full conversions. This particular system raises the van 8 inches over stock via leaf springs at all four corners. Dual Fox 2.0 shocks with reservoirs are used to dampen the ride, while a front sway bar from a '99-'04 Ford Super Duty reduces body roll.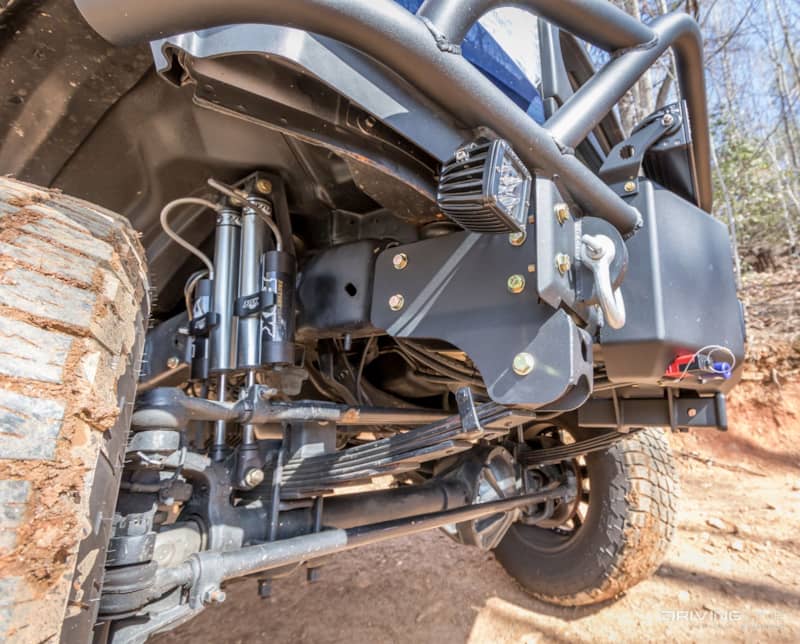 Secured to the lift springs is a high-pinion Dana 60 front axle that got the Ujoint Stage II treatment. This means the van maintains compatibility with Ford's RSC (roll stability control) system in addition to gaining crossover and front brakes from a Ford F-550. To help find traction in the dirt, a Detroit Truetrac was installed.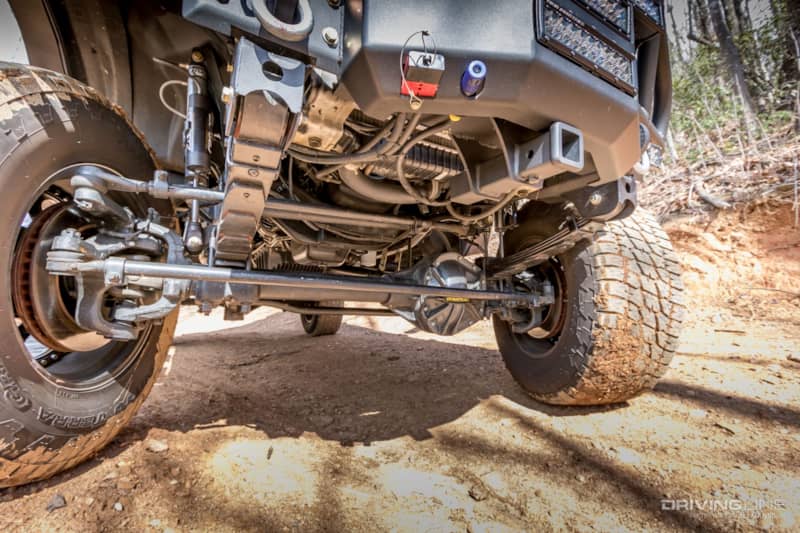 Mated to the back of the 4R100 automatic transmission is a NV271 transfer case. The T-case splits power to the full-float axles via a set of custom driveshafts fit with 1350 double-cardan joints.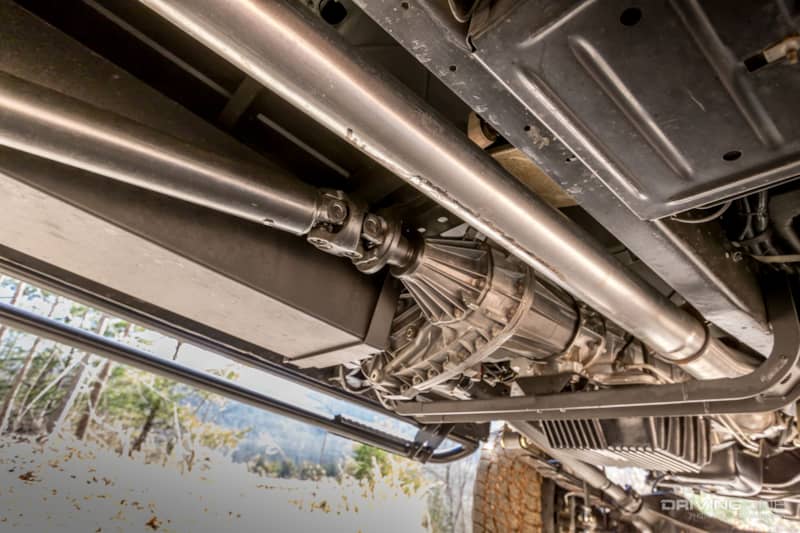 Out back, the stock Dana 60 was upgraded with a selectable Zip Locker from Yukon and 4.56 gears. Protecting the differentials are a set of covers from Dynatrac. The Ujoint onboard air system powers three Kleinn air horns as well as the helper air bags.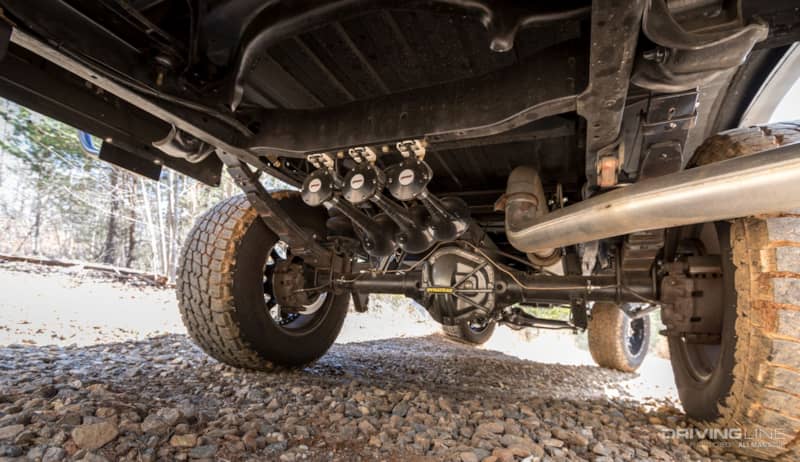 Hodges wanted some serious off-road lighting, so Ujoint modified one of its aluminum bumpers to accommodate the slew of Rigid Industries LED lights. The high-clearance front bumper also clears room for the 355/60R20 Nitto Terra Grappler tires, which were mounted of 20x12 Fuel Wheels. Hodges states he's been extremely happy with how quiet the tires are and how well they perform.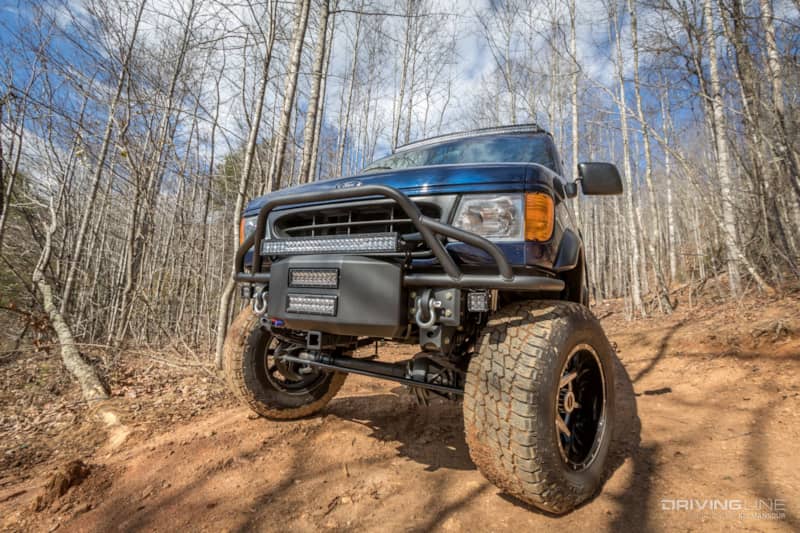 Hidden in the compact engine compartment is a massive 7.3L Power Stroke diesel engine. With nearly 250,000 miles on the odometer, the engine remains trouble free with ample power on tap. The sPOD fuse block keeps wiring clean and easy.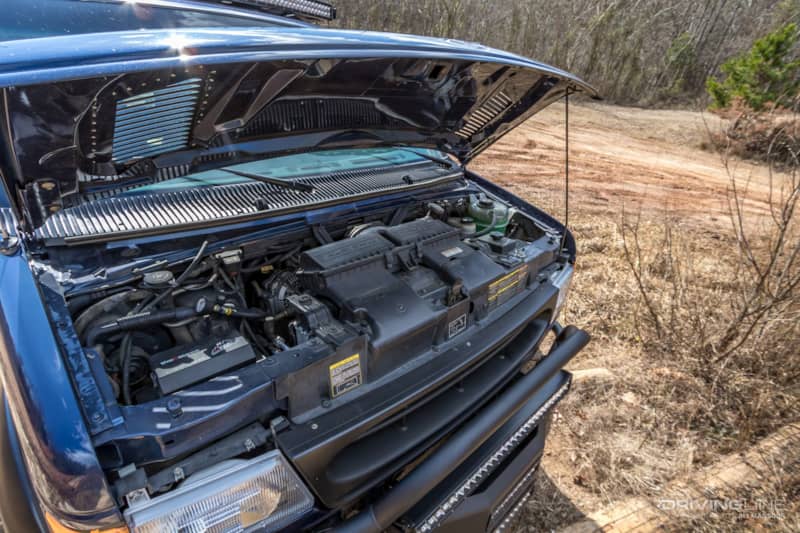 Used for most of its life to haul around plumbing supplies, the inside of the van is pretty Spartan. While Hodges plans to focus his efforts inside next, for now, four leather seats offer up plenty of comfort.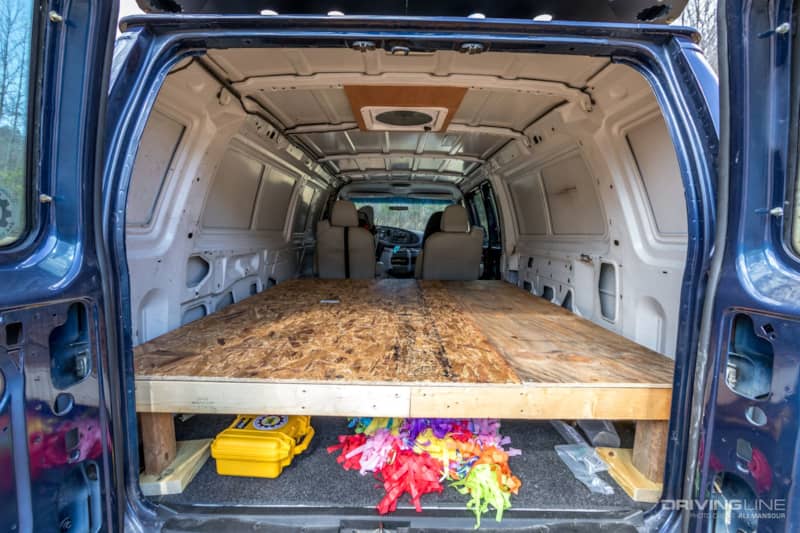 Just in case he does run out of room inside, Hodges has plenty of space available to load gear up top. The Ujoint roof rack was outfitted with Rigid LED lights, Fiamma awning, and modified for the MaxxAir fan. To access the rack, a side ladder from Aluminess was installed.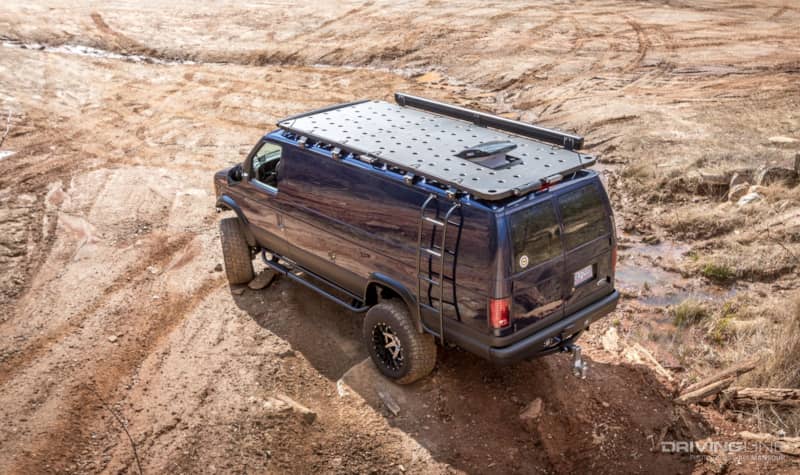 The stock rear bumper was modified with an air fitting mount and Rigid Dually lights. To clean it up a bit, a fresh powdercoat finish was applied, which matches nicely with the Rhino Line coating that was sprayed along the rocker panels.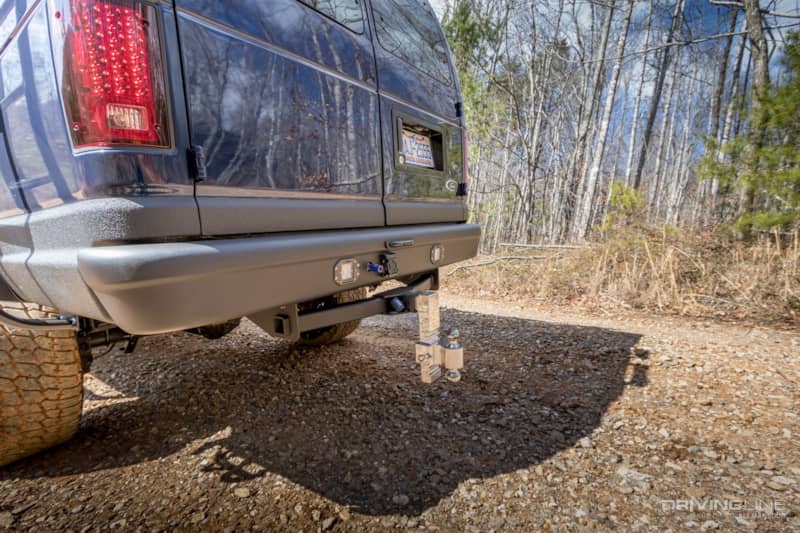 To get the body of the van looking new again, Hodges had Morrow Paint & Body lay on a new blue coat. Finishing out some of the smaller details are fender flares from Bushwacker and step rails from Aluminess.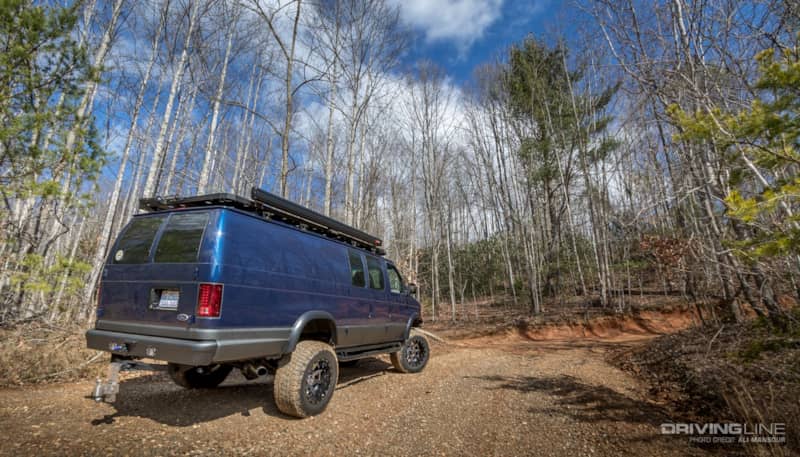 The fact that Hodges has owned the van since new and used it for over 14 years as a work vehicle makes this transformation all the more impressive. While it may be a bit unconventional, it's clearly possible for the E-series Ford vans to be made into a formidable 4x4.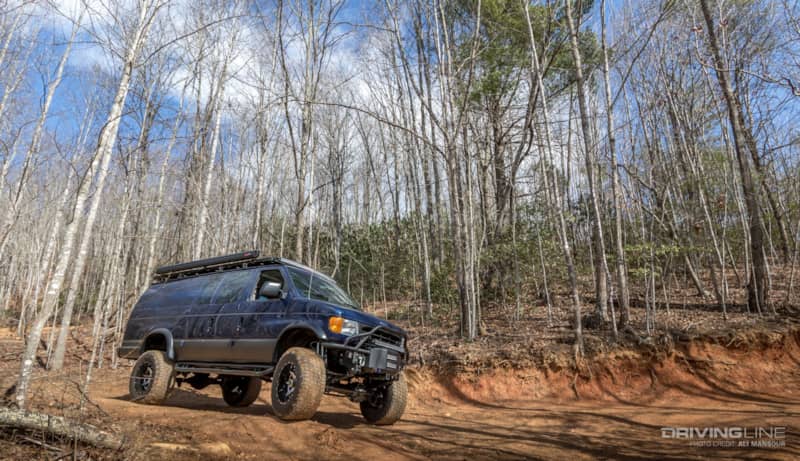 Hard Facts
| | |
| --- | --- |
| VEHICLE | 1999 Ford E-350 |
| ENGINE | 7.3L Power Stroke V8 |
| TRANSMISSION | 4R100 |
| TRANSFER CASE | NV271 |
| FRONT AXLE | High-pinion Dana 60, Detroit Truetrac, Warn hubs, 4.56 gears |
| REAR AXLE | Full-float Dana 60, Yukon Zip Locker, 4.56 gears |
| SUSPENSION | Ujoint Off-Road 8-in-lift springs |
| WHEELS | 20x12 Fuel |
| TIRES | 355/60/20 Nitto Terra Grappler |
| MISC. | Ujoint Off-Road front bumper, onboard air, and roof rack, Rigid Industries LED lights, Aluminess step bars and ladder, sPOD |
See more photos in the gallery below.