Ford E-Series 4th Gen Buyers' Guide
From stealth RV's to the ultimate overlander, the Ford Econoline is one of the most versatile vehicle build platforms there is. Given the Ford E-Series van has been around since the 1960's, it can be a tad daunting for someone in the market to narrow down which years and models are the best to look for (or avoid). By far, the 4th generation (1992 to 2014) has the most aftermarket support.
To aid you in your buying journey, we reached out to 4th Gen Ford E-Series specialist and Ujoint Offroad owner, Chris Steuber. While you can watch our full interview with Steuber HERE, in this article we're highlighting the major takeaways potential van buyers should keep in mind.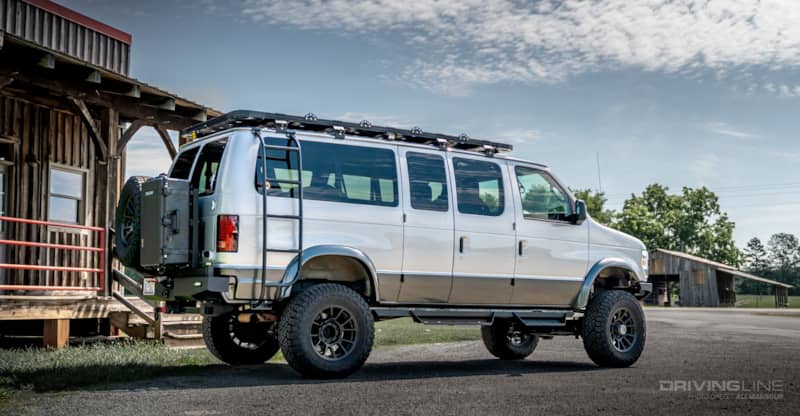 Starting Off
Ford offered the full-bodied E-Series in an E-150, E-250, and E-350. The E-350 is the most common. The E-150's have a smaller rear frame section, narrower leaf springs, and prior to 2007, were only offered with a five-lug rear axle. After 2008, all E-Series vans received a Semi-float Dana 60 rear axle. If you are planning on converting your van to a four-wheel drive, starting off with the ¾-ton or 1-ton version is better. For those planning on adding significant weight or plan on towing, the 250 or 350 is also a better fit.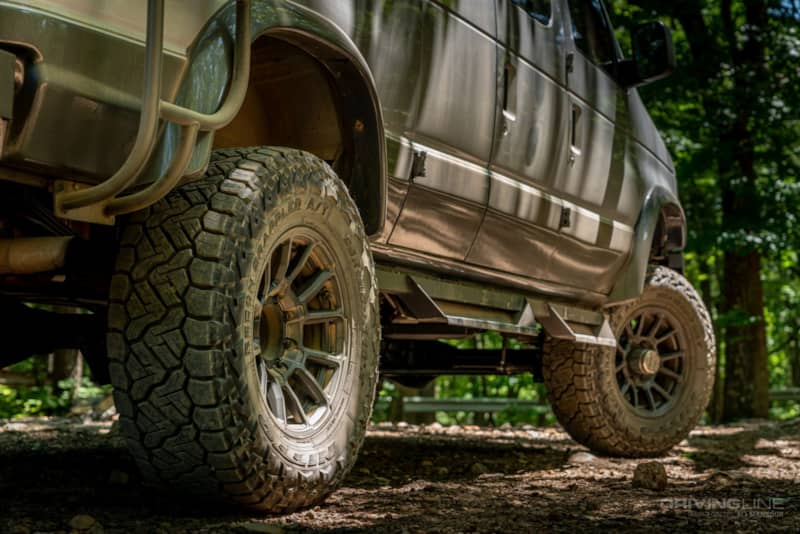 2014 and Newer
As of writing this, you can still purchase a brand-new E-series, but it will be a cutaway. This is great if you are planning on building a custom camper, flatbed, or simply need a spot for a service bed. Companies such as Sportsmobile and Field Vans can also build you a new full-bodied E-Series using their custom fiberglass closeout.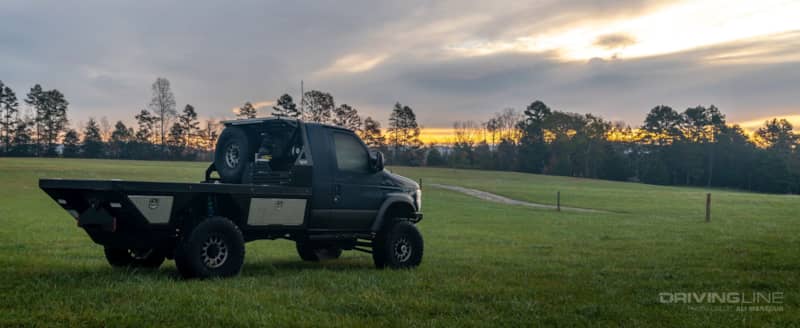 Powertrain
The most commonly found engine in the 4th Gen is the 5.4L V8. This engine has a fairly good track record in regard to reliability and power. When we asked Steuber which powertrain combo was his favorite, he said the V10 backed by the 5R110 automatic transmission. You'll find that combo from 2005 and on. When asked about diesels, he advised against. In his experience, the gas engines in the E-Series have proven to be more reliable and less costly. It's also worth noting that if you are looking at a new cutaway chassis you can option it with Ford's massive 7.3L Godzilla V8 engine making 430hp and 475 lb.-ft of torque.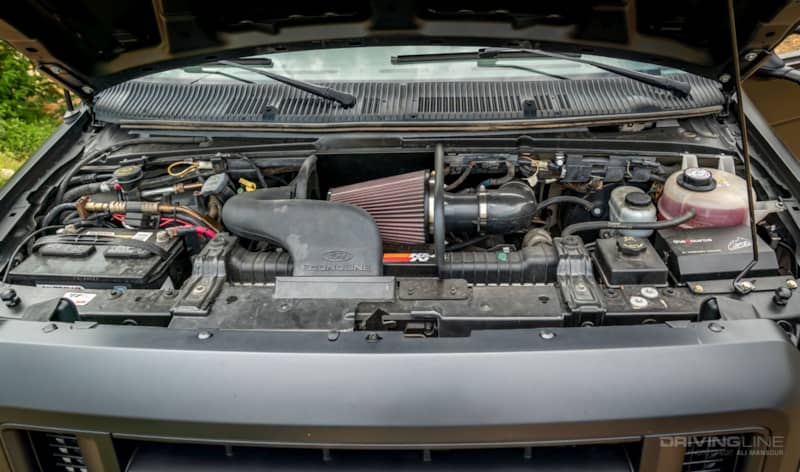 4x4 Conversions
You won't find a factory-equipped 4x4 4th Gen E-Series, but if you do need a four-wheel drive van, you are in luck. Ujoint Offroad offers a complete solid-axle conversion for the Ford E-Series, which allows you to upfit the van with a NV271 transfer case and high-pinion Dana 60 front axle. These kits can be ordered and installed by you, or you can send your van to Ujoint's North Carolina or Colorado location for the upgrade.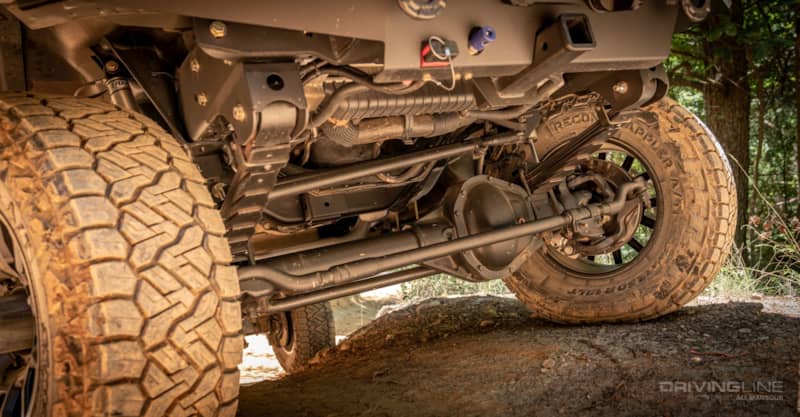 Interior Options
If you've searched the classifieds for an E-Series van, you have probably found they are either completely gutted in the rear or setup as a passenger van. The passenger van is a great starting point if this vehicle will serve as a daily driver and weekend camping rig.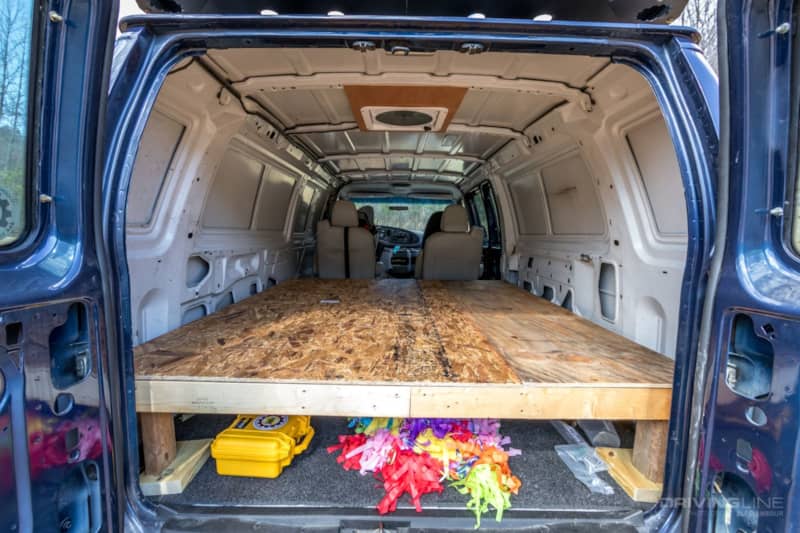 High Top or Pop-Top
A common upgrade you'll find on the E-Series van is either a fixed high top or retractable pop-top. Both will increase the headroom and living space. The major advantage of a high-top conversion, such as the Fiberine one shown here, is that you have the benefit of fixed storage space. If you need to keep the roof height lower, a retractable pop-top will be a great option, but does require more maintenance.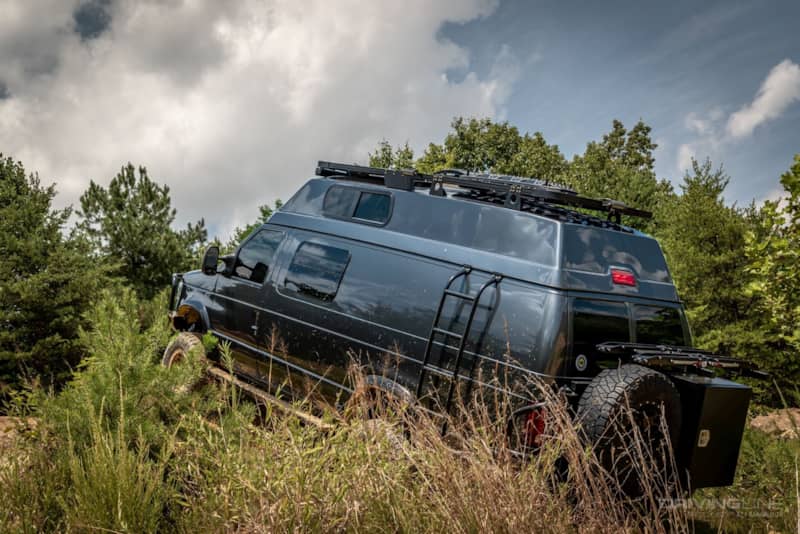 Fitting Tires
The E-Series comes with fairly small wheelwells, making it difficult to run a larger-than-stock tire. In a stock configuration, Steuber states the max you can run is a 265/75R16, which is a little over 31½ inches tall. If you plan on traveling off-road, you'll likely want a taller set of treads to compensate for the long wheelbase of the van. If you want to move up to something as large as the 35x12.50R18 Nitto Recon Grappler A/T shown here, you'll need a 6-inch conversion system from Ujoint. This lift system not only raises the vehicle, but the new leaf-sprung suspension moves the wheelbase two-inches forward to increase room for the tire to properly cycle.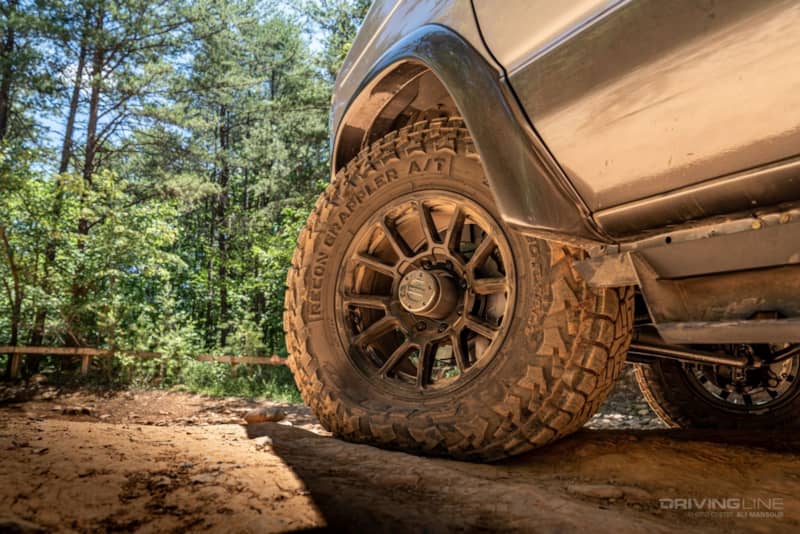 Load Range
Adding weight can quickly push the E-Series outside of the original load range of the van's factory equipped rubber. If the van you are looking at is heavily modified with interior and exterior add-ons, be sure it has the correct load range tire. This will be indicated typically by a C, D, E, or F on most LT series tires. The farther into the alphabet you go, the higher the load range of the tire. Tire manufacturers such as Nitto Tire offer many of their treads in a variety of load ranges so you can get the correct one for your build. To get the correct tire, you'll need to know the curb weight of the van. An easy way to get this number is by driving it to your local truck stop and have it weighed.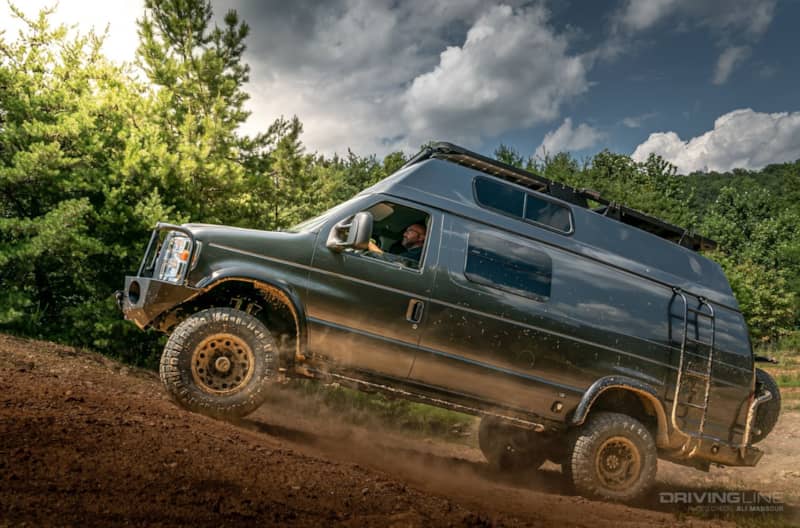 What To Watch Out For
The van market continues to be a hot one, which requires quick action to get the best deal. However, Steuber states that if there is one thing to be especially cautious about is rust. He recommends getting detailed undercarriage photos before committing to a purchase. The E-Series is known to be a bit more susceptible to rust than your average vehicle.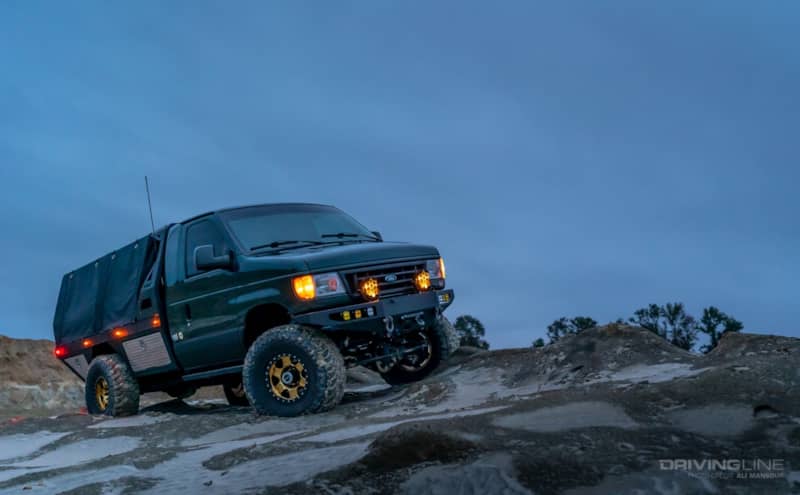 Motorhomes
Another E-Series option that might make more sense for those looking for a camping rig is to simply start off with an RV. Look for a 2005 and newer model with the V10 engine. Need four-wheel drive for navigating snow or your favorite beach destination? Ujoint can convert those as well. In many cases, a used RV will be significantly less expensive to purchase and convert to four-wheel driver versus having a custom interior built out for you. It all depends on your needs if something like an E-450 makes more sense.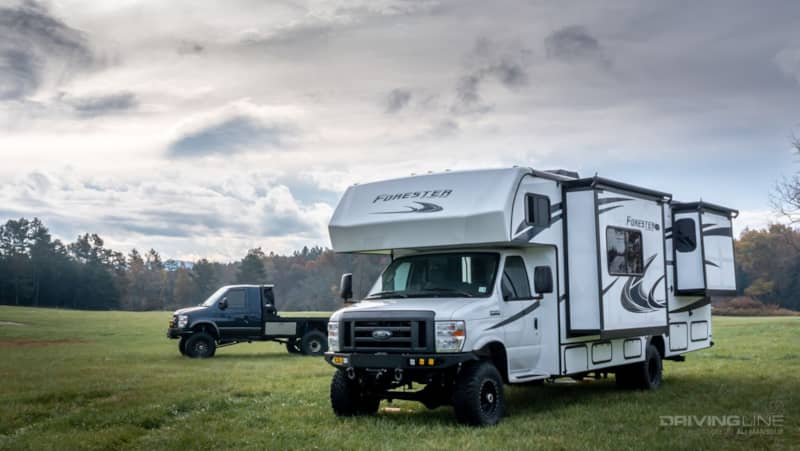 Van Life
There are plenty of variables when it comes to building out the E-Series van. If you are looking for more information about converting one to a more rugged off-road or overland build, be sure to check out the crew at Ujoint Offroad. Yes, they can even build you an E-Series school bus too!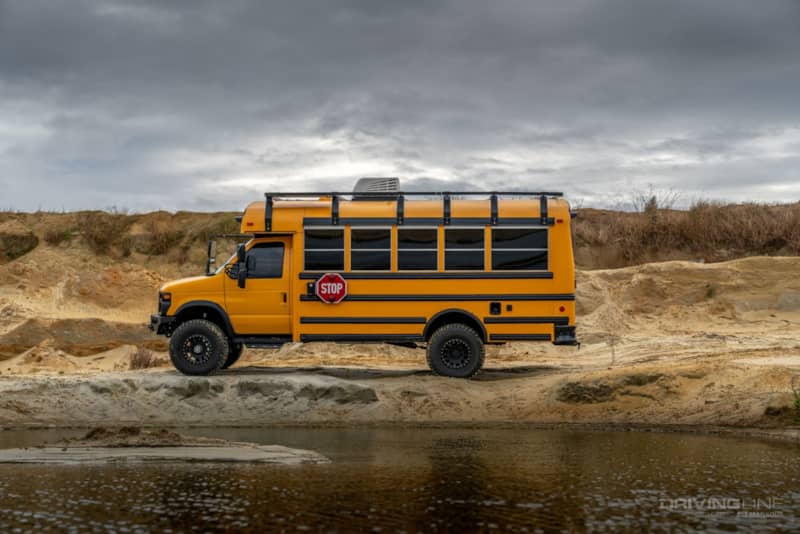 More From

Driving Line
Need some van build inspiration? Check out the Alpha Van!