Prerunning KOH with Jason Scherer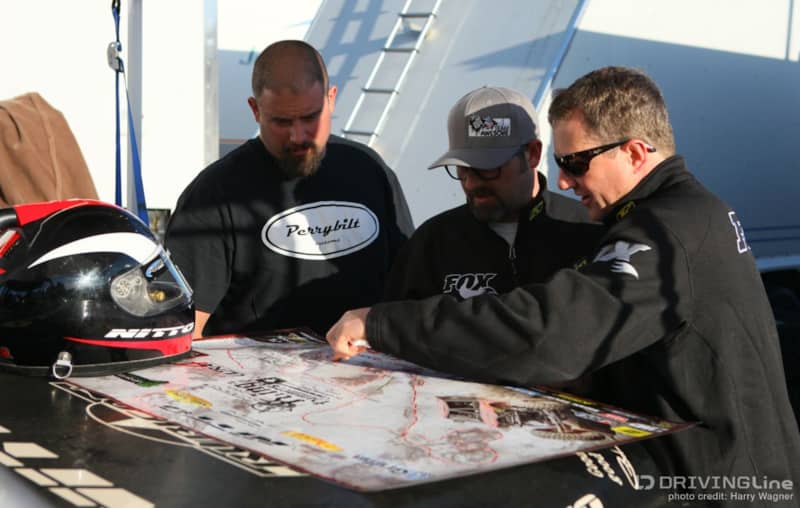 One of the most unique, and enjoyable, aspects of off-road racing is prerunning.  This involves covering the race course at a somewhat relaxed pace to learn the intricacies of the terrain prior to race day. The more prerunning one does, the better prepared he or she will be to choose the fastest of multiple line options, or know when is the best opportunity to pass a slower competitor.

Drivers of single seat race cars benefit the most from prerunning, since they do not have the luxury of a navigator looking at a GPS screen and relaying important course information. This fact was hammered home (pardon the pun) in 2014 when Tom Wayes was the first physical finisher at King of The Hammers, but racked up significant time penalties for missing important sections of the race course.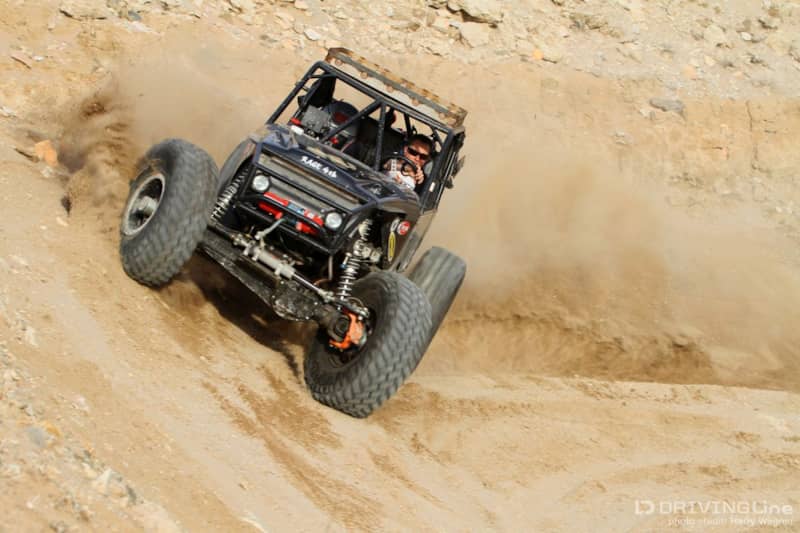 No driver wants to go through that experience, including Jason Scherer. Jason has spent a lot of time in Johnson Valley, but he knows that being overconfident can bite you on race day. Jason and his crew from Team Awesome show up to Johnson Valley a week prior to the race to plan logistics and prerun the course. Some competitors prerun in UTVs or on motorcycles, others in their race cars, and those fortunate enough to have friends with capable buggies borrow them to prerun the course. Jason preruns the desert sections of the race in his single seat buggy, known as "The Gavel".  When asked what pace he preruns at, Jason explained "the suspension is setup stiff so it doesn't blow through the travel over big bumps. It doesn't really like to go slow, so I prerun at a pretty fast pace." This also ensures that something that doesn't seem noteworthy at a speed of, say 40 mph, doesn't take Jason by surprise when he is going three times that fast on race day. "The goal is to familiarize myself with the course without beating up the car, if I had issues towards the end of the race I would have to wonder if I made an unforced error by putting miles on the race car."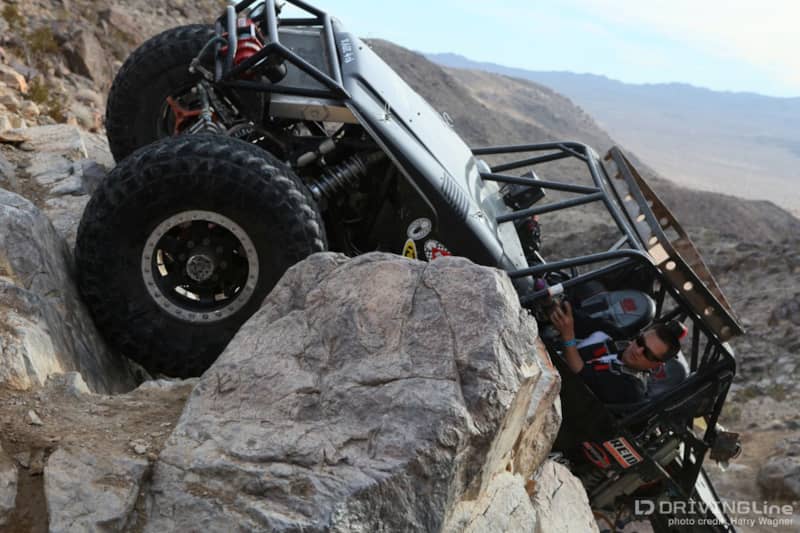 In the rocks, Jason Scherer is one of those fortunate enough to have good friends. In this case, Greg Hussey let Jason borrow his buggy to run the infamous Hammer rock trails prior to race day.  Hussey's buggy is far different from The Gavel, with a front engine design, solid front axle, and centered rear differential. Both buggies have similar wheelbases and ride on 40-inch Nitto Trail Grapplers, but Hussey's buggy is over a foot narrower than The Gavel.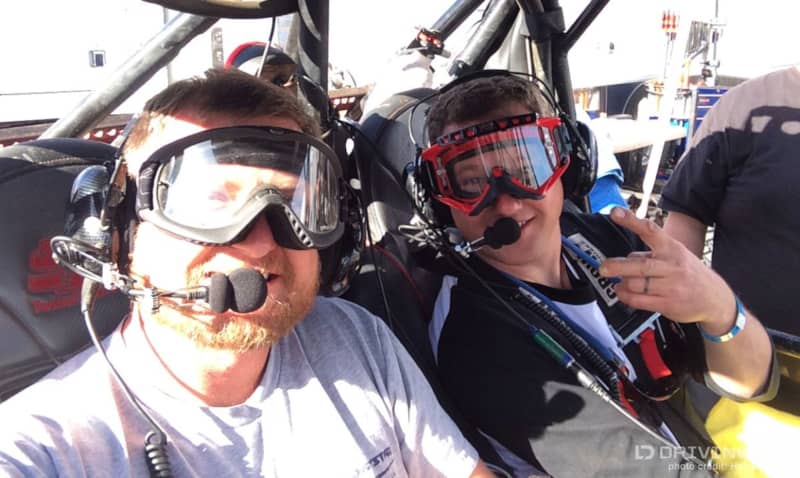 Perhaps the best feature of Hussey's car? It is a two seater, which allowed us to tag along as Jason ran the rocks. We followed the race course down Sledgehammer, only to find a gaggle of recreational wheelers enjoying Jackhammer. We skipped Jack and went up Wrecking Ball and down Clawhammer before heading back to Hammertown.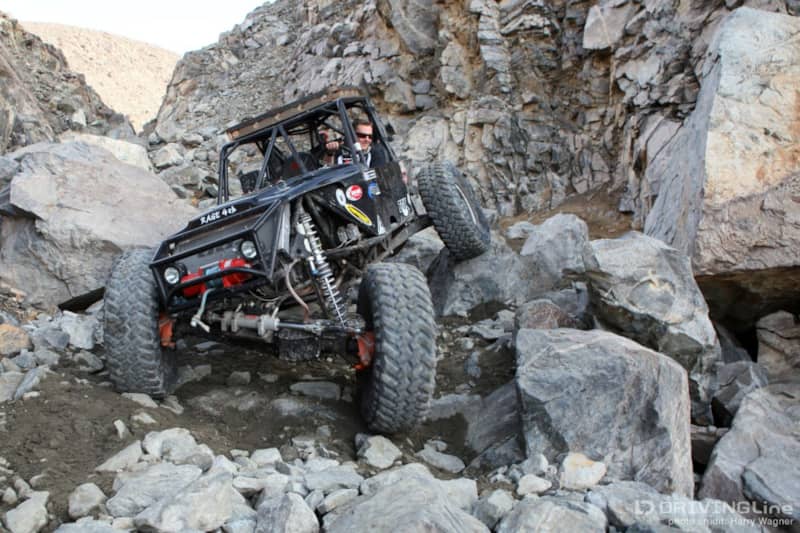 With the major differences between The Gavel and Hussey's buggy, Jason explained that he was not as concerned about when the buggy fit or how fast it traveled through the trails as he was with details such as which of two different paths was faster, or landmarks he would remember when trails merge or diverge to ensure he is following the race course. That is what prerunning is all about, and it pays dividends to those who invest the time prior to race day.