Rally Innovations '13 Subaru BRZ
I swear, if I see one more Subaru ad aimed at people trying to hear whales at a beach somewhere, I'm going to harpoon everyone involved. Happily, Clayton Stother's 2013 Subaru BRZ here is nowhere even close to what you see in those ads. So, I'll just put this fish-spear back and we can focus on his ride.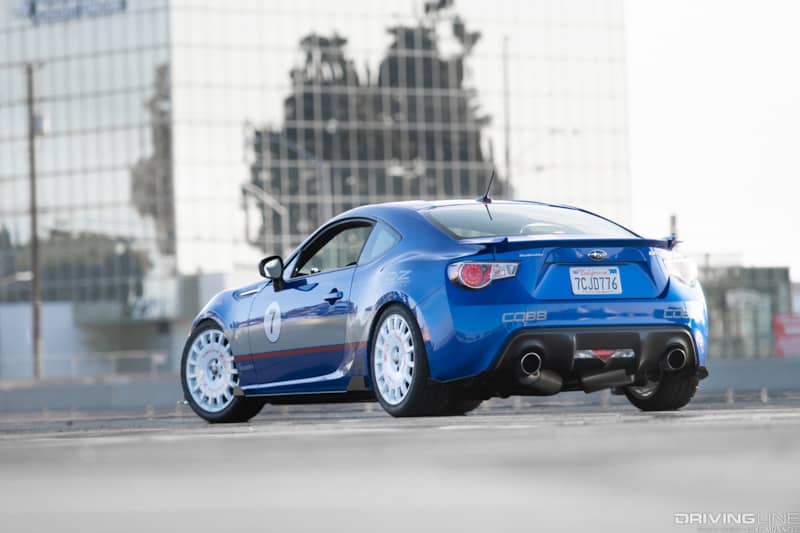 Part of the reason for the BRZ's coolness is its genetics; it was born of the same R and D that brought us the Toyota FT-HS, which debuted at the North American International Auto Show in 2007. A year later, Toyota bought 16.5% of Fuji Heavy Industries, which came with the Subaru auto brand. When Toyota FT-HS project leader Tetsuya Tada approached Subaru to make sweet love and add its genes to the pool by co-developing the new D-4S boxer engine, they weren't interested. The project didn't jibe with Subaru's rep for high performance all-wheel drive cars. That didn't dissuade him, however. If it had, you'd be reading about a different car right now. He just changed tactics.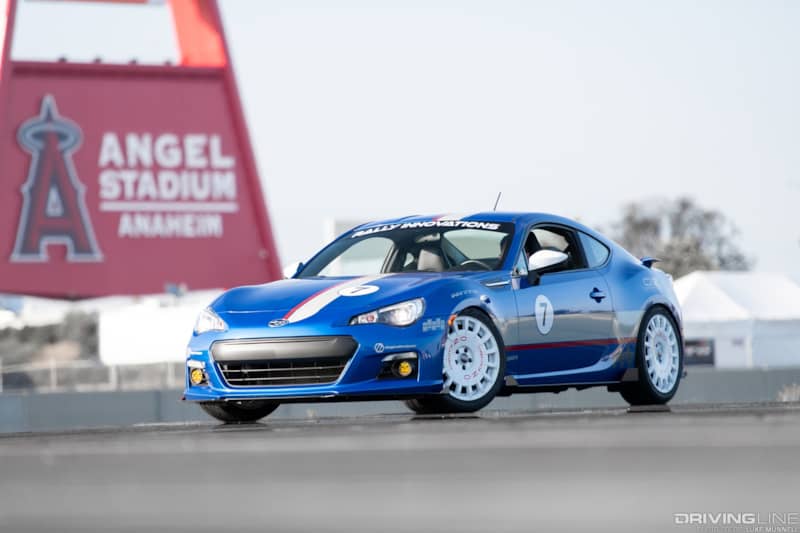 "Try it, you'll like it," is a parental trope we hear as kids to make us eat new food. As adults, we get this time-honored culinary sales pitch (the soft sell; the hard version involves, "Shut up and eat) for other things, too. Without it, the Toyota/Subaru collaboration that gave the world the Subaru BRZ might have not happened. The surest way to get automotive engineers on board with a project is to let them test drive the prototype in development. Knowing that, Toyota invited journalists and Subaru engineers alike to do just that. Subaru changed its tune after that and hopped on to the project. By September 2011 the BRZ Prologue, was shown at the Frankfurt Motor Show, followed by the BRZ Concept STi at the Los Angeles Auto Show. It was the first full mock-up of Subaru's version of the 86. Its initials stand for Boxer engine, Rear-wheel drive and Z for Zenith.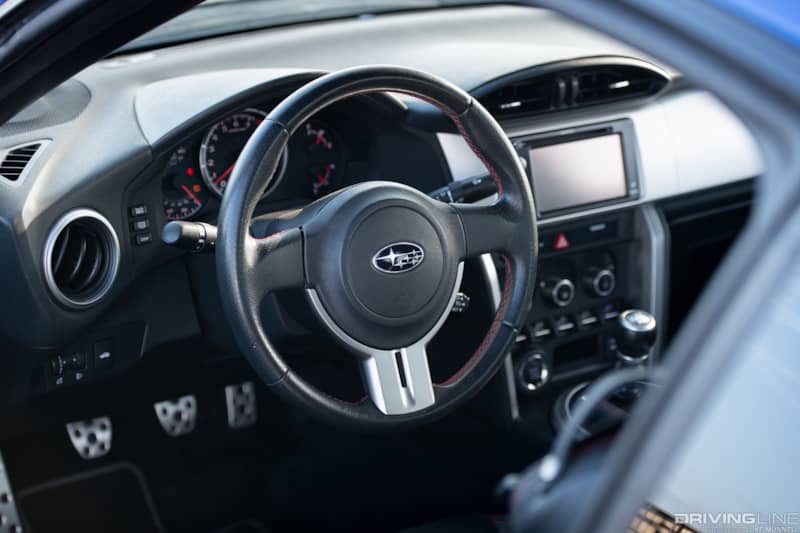 Clayton Stother can appreciate all of that mechanical engineering, seeing as how he is one himself.  His 2013 BRZ was the first gen-you-wine brand new auto he'd purchased, and it served as a daily driver because of that. As he puts it, "When it came out, it was light and sporty. It was practical but it could also do track duty. And I've always been into Subarus."
The idea behind the build was to showcase a mild-mannered street setup with a little bit of rally and track racing flavor. Seeing as how the BRZ developed massive aftermarket support and is comfortable as a daily driver, Clayton's choice of vehicle made sense. So did his choice in custom shops: Rally Innovations.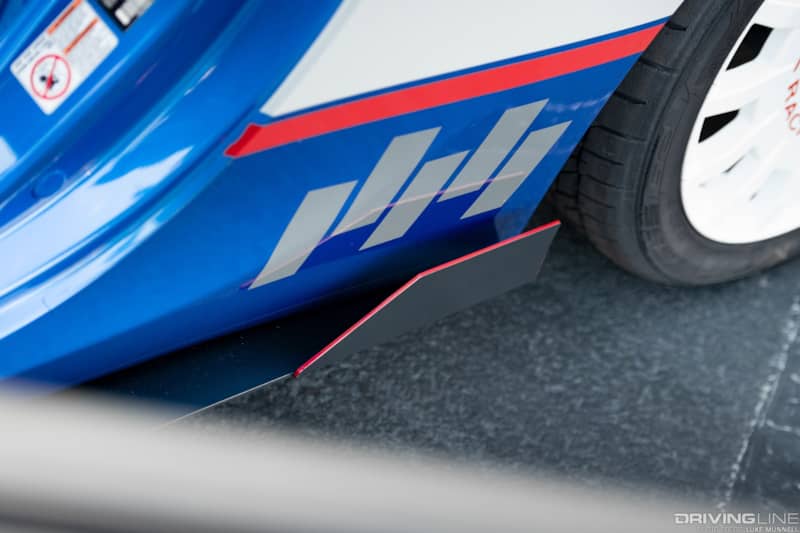 Stother is good friends with Rally Innovations' John Pentech, going back to when Clayton was in college.   Both have the same alma mater and Rally Innovations works to support education, too. "I worked part time for him while looking for a fulltime job," Clayton says. "He showed me ropes of fabrication, design and small business. He had a rally team back in the day and I worked for it. Rally Innovations had a personal connection to me and my car worked as a testbed for some of their parts."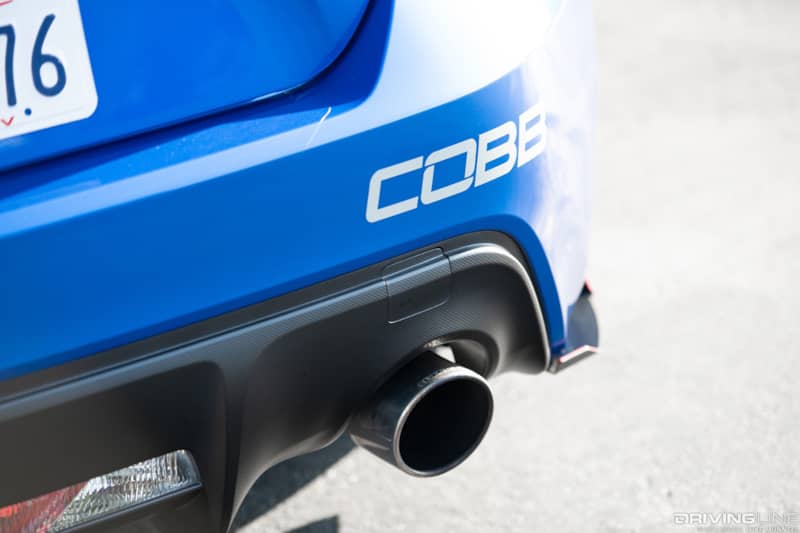 When it came time to customize the BRZ, Rally Innovations gave Clayton Stother a combination tarmac rally theme. It's something a little different you don't typically see. It's also personalized for Clayton because the graphics carry over the theme from a jersey he had, plus a Gumball rally-style to the look as well. That 3-piece front splitter, side splitters, and their rear counterparts were all made in-house to set the lines while Baja Designs front foglights got the nod to illuminate the road in the dark.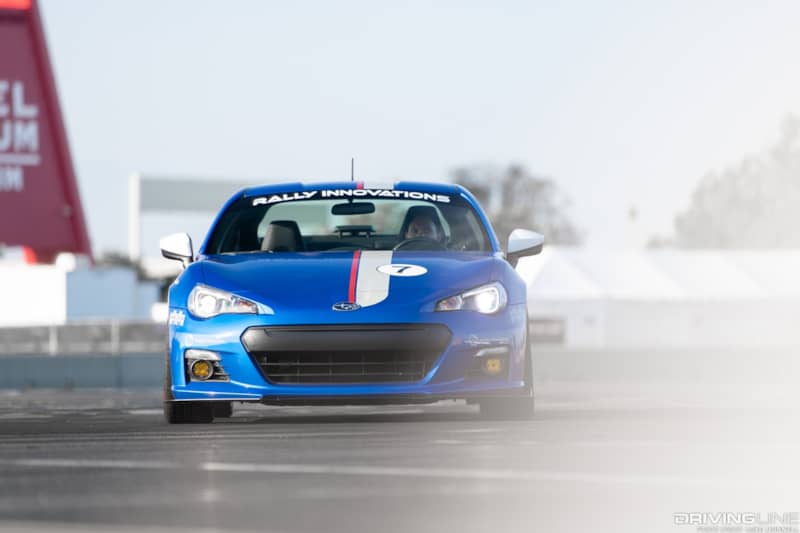 On the chassis and suspension side, Clayton likes the seating position and how low the BRZ sits. "I'd been in regular Subarus and had a vintage Mustang before the BRZ; they were very upright. I love the low center mass in this one." And with the suspension changes he added into it the car sits even lower now. "I really like the KW stuff. I feel very connected to driving when I'm in the car." His BRZ runs KW V3 Coilovers with adjustable tophats, with 3-degree front camber and around 2.3-degree rear camber. While he hasn't done much with the interior, safety upgrades in the form of a driver race seat and harness and a 4-point roll bar are next on the list. He won't need 'em for the street but the BRZ sees time at the track, too.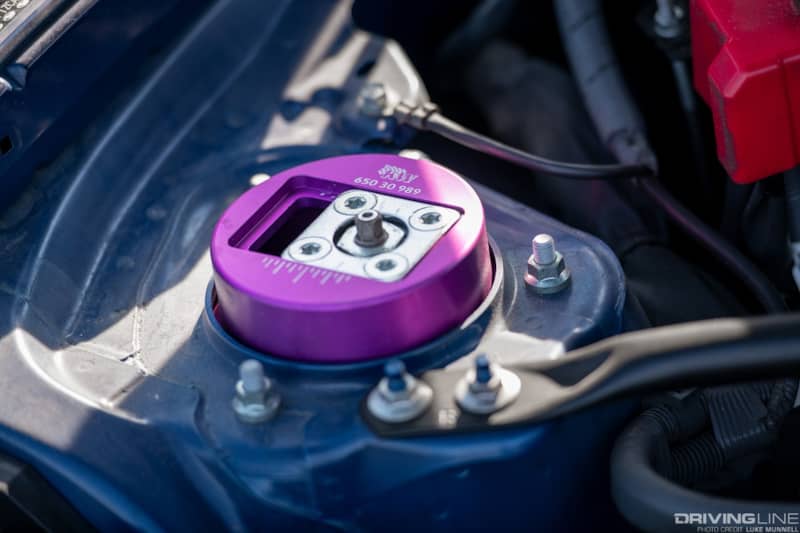 That new seat and roll bar aren't the only changes in this car's future, though. Although Clayton Stother has left the powerplant untouched, that might change at some point: "It would be cool if it had a turbo and made more power."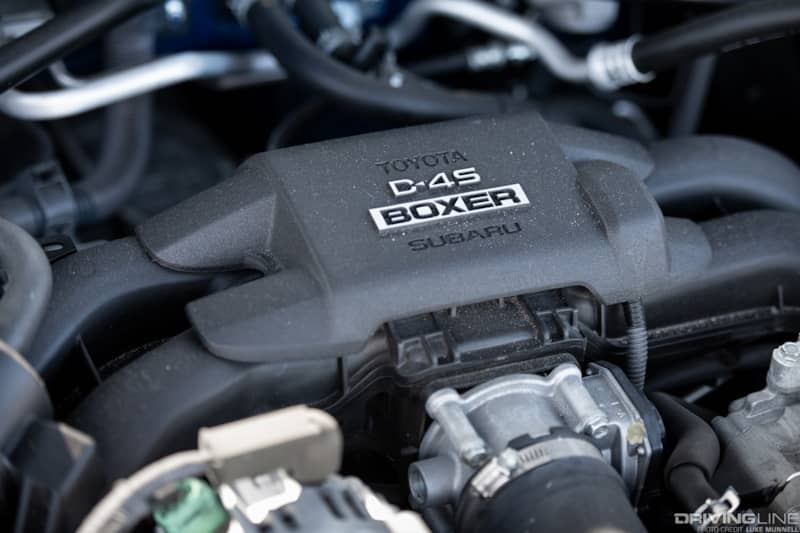 Rally Innovations also showed love to the wheels, tires and brakes on Clayton's baby. A set of 18x8-inch ET35 OZ Rally Racing wheels brings their share of rally looks into the equation while Winmax W5 pads and Centric rotors give Clayton better control on street or track alike. When it came to tires, Nitto was the only logical choice for the project. Rally Innovations has long been a supporter of the brand which has also supported the shop's builds since 2014. The rubber of choice? A set of 235-40-18 Nitto NT555 tires. They offer a design that's good for street and light track use as well. That fit Clayton's BRZ perfectly.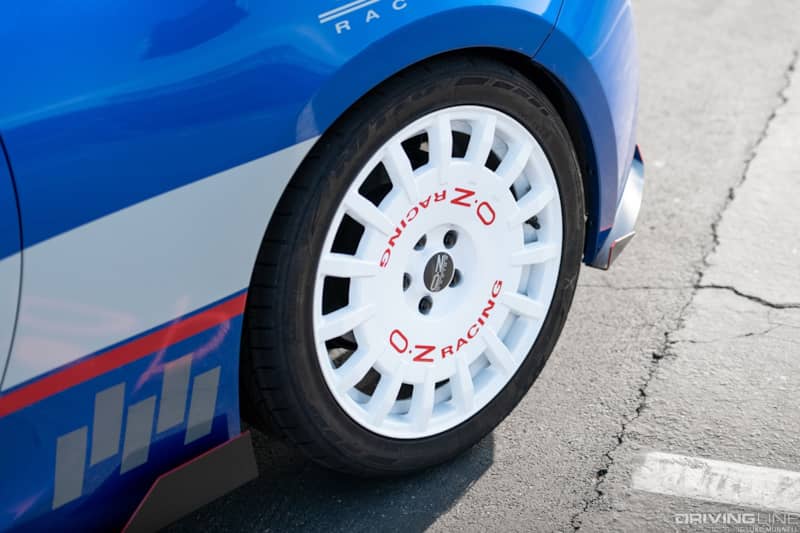 What won't fit it is listening to whales on a beach somewhere with sappy music playing in the background. Yeah, I'm looking at you, Subaru marketing team.