Ready for Daily Adventures: RAV4 Nomad Grappler Crossover-Terrain Tire Review
With the growing popularity of overlanding, more and more off-road inspired builds tend to be based on CUVs. The Toyota RAV4 is especially popular, as is the entire "CUV" segment of the market. These smaller "Cross-over Utility Vehicles" are usually AWD, but maintain the general handling characteristics of a car. This combination makes for a perfect everyday driver, while still having the necessary capabilities to make an effective adventure rig.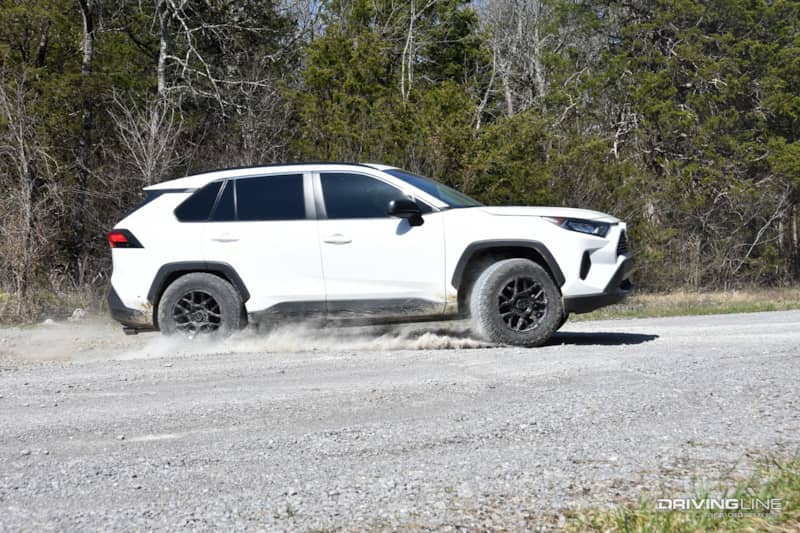 Modern, advanced AWD systems are ideal for off-pavement roads or winter adventures, and the RAV4 specifically has a feature called Dynamic Torque Control which allows power to be sent to either FWD, RWD, or AWD as needed. This helps with performance, control, and even a little fuel economy.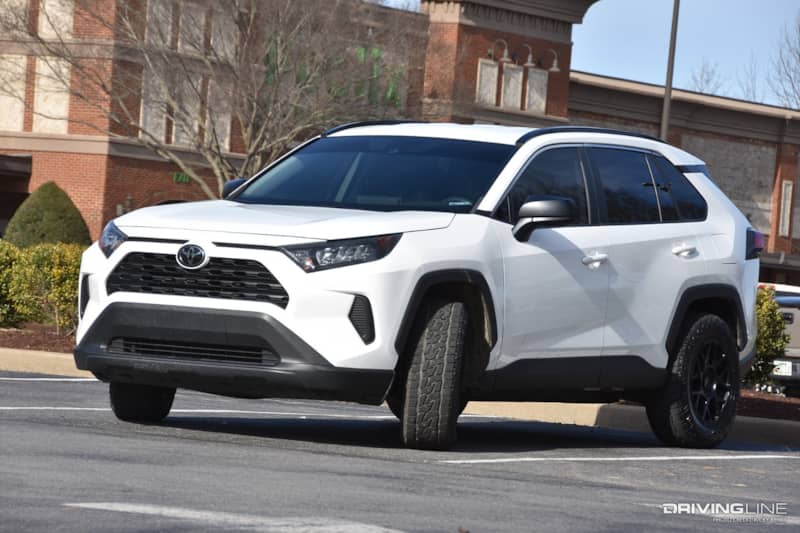 RAV4 CUV Upgrade Strategy: Increase Capability Without Sacrificing Comfort or Efficiency
When we started looking into upgrades for adventuring, we wanted to increase capabilities but without sacrificing comfort or efficiency. First on our list was upgrading to an all-terrain tire, which usually comes at a price, but a price we're generally glad to pay for performance and durability (not to mention rugged good looks). With the added benefits of a rugged tire we might expect to see a decrease in fuel economy, maybe some added road noise from the aggressive tread, or even notice some on-road handling changes. Fortunately for us, that was not the case for this new Nitto Crossover-Terrain tire.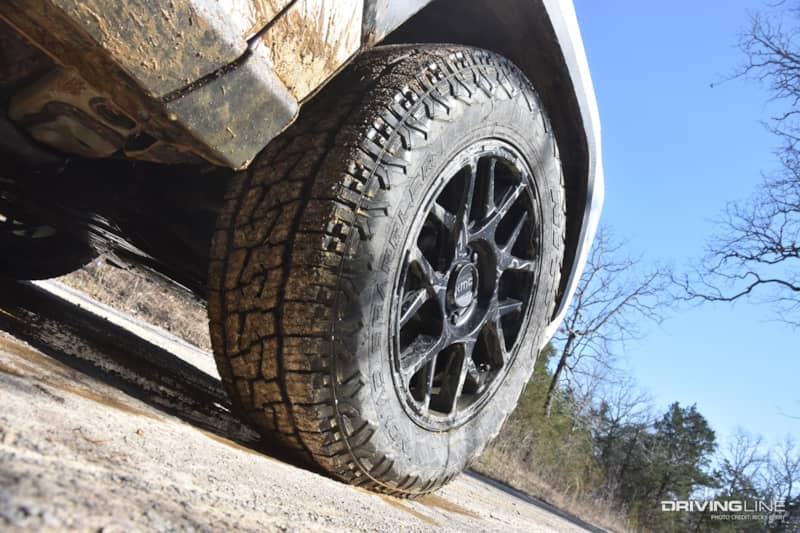 We picked a set of Nitto Nomad Grapplers Crossover-Terrain tires because they were specifically designed for CUVs. Originally, our RAV4 came equipped with a 225/64R17 tire, but we checked clearances and went with a slightly larger 245/65R17 on all four corners, which is about 1.25" taller, and 1" wider than the tires that it came with. We also paired the tires with a set of KMC Bully wheels which added a more rugged look than the stock wheels. This seemingly minor upgrade of a new tire and wheel combo totally changed the appearance from mild-manned everyday crossover, to basically a mini 4Runner that is ready for adventure.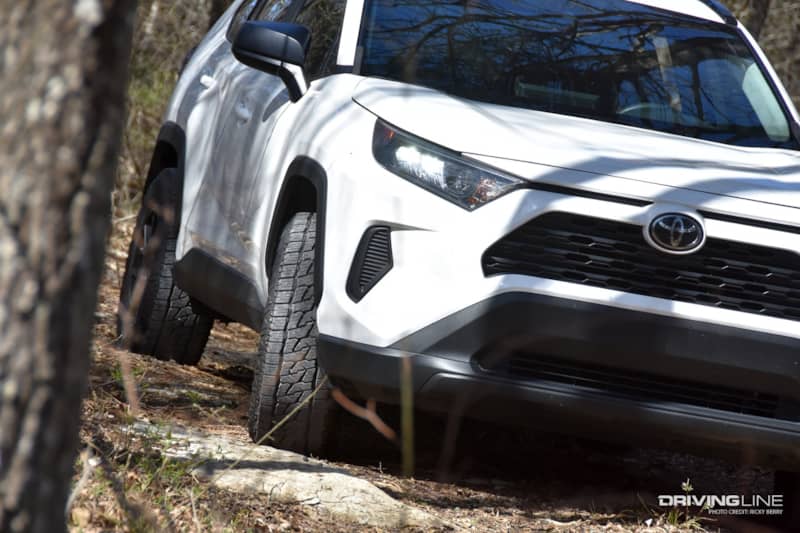 Nitto Nomad Grappler Real World Test: Handling/MPG
We were blown away by the new Nitto Nomad Grappler when it not only handled BETTER on-road, but it provided no noticeable additional tire noise nor did it negatively affect the nearly 30MPG our RAV4 was getting on the daily commute. This RAV4 sees a variety of adventures on a daily basis, because the weather can be fairly unpredictable living in middle of Tennessee. This year's winter was unusually snowy and icy, and the Nomad shined in all the weather mother nature threw at us. The performance spoke for itself, but it was reassuring knowing it had a "3 peak" snow rating meaning it has been tested and approved for cold winter traction. Additionally, the wet weather traction had increased significantly over the OE tire providing a much more confident driving experience in adverse weather.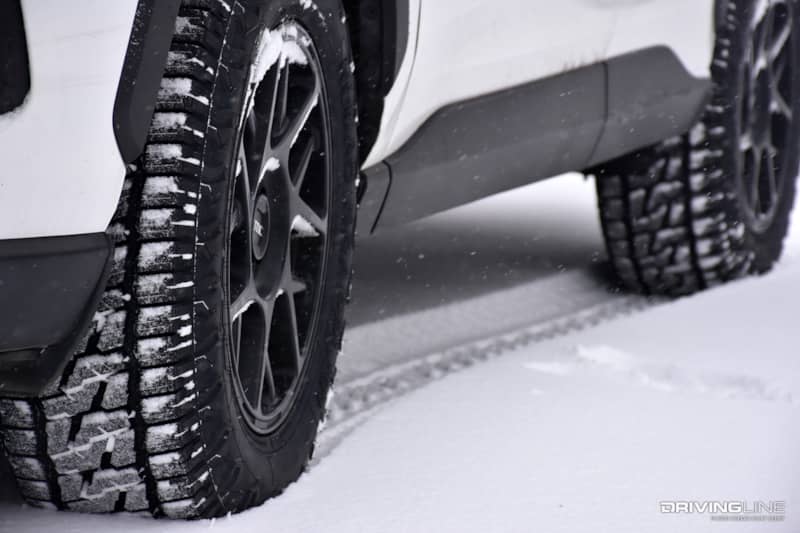 The RAV4's daily commute is a fairly long one, so fuel economy was a big concern when upgrading to the more rugged tire. Thankfully, our fuel economy seemed to remain the same after upgrading to the all-terrain tire. It was surprisingly quiet and smooth on road at speed despite its rugged appearance.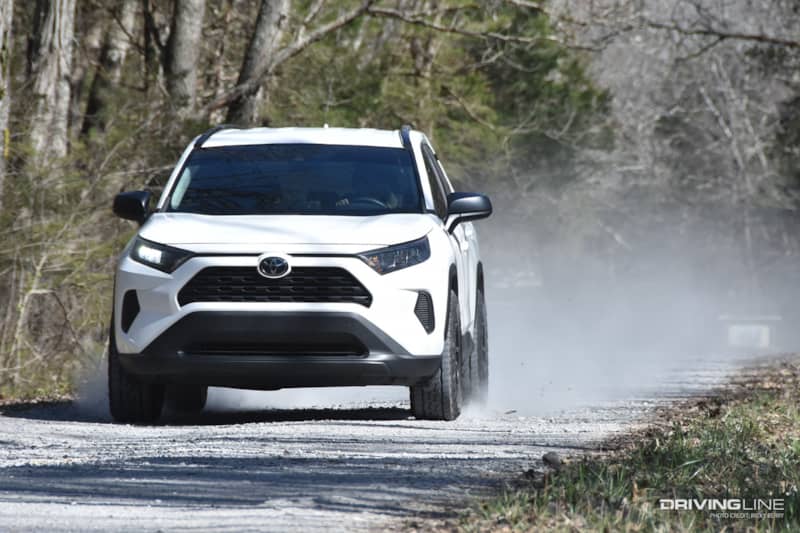 Nomad Grappler Tested Off-Road
Of course, the main reason we chose the Nitto Nomad Grappler crossover-terrain tire is because this RAV4 spends a lot of time in off-highway adventures, so it had to be ready for whatever, whenever. One unexpected benefit we noticed right away with the Nomad was the lack of gravel it would sling into the fender well or rocker panel of the car when cruising dirt roads. This was not something we necessarily were worried or even thinking about, but the way the tread blocks are designed seemed to evacuate mud and rocks before slinging up into the car better than we could have hoped for.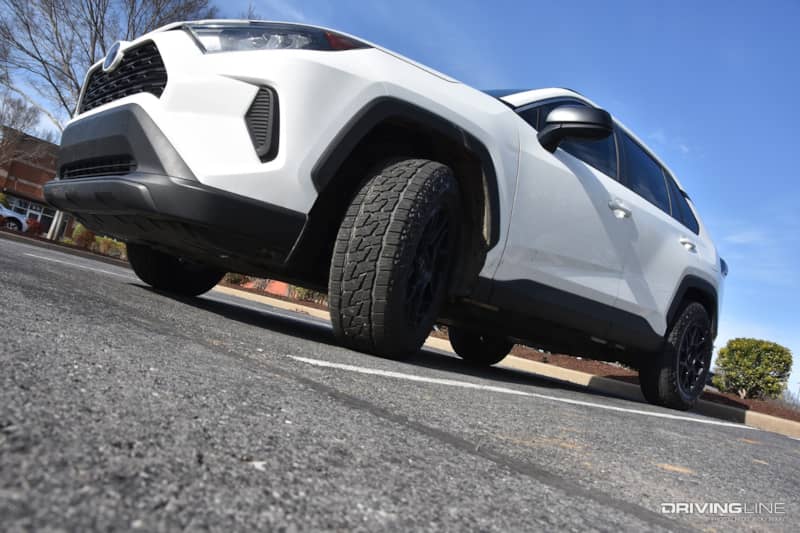 The Nomad provided a confident driving experience on the loose gravel backroads, and even in the muddy sections it felt stable and had plenty of traction.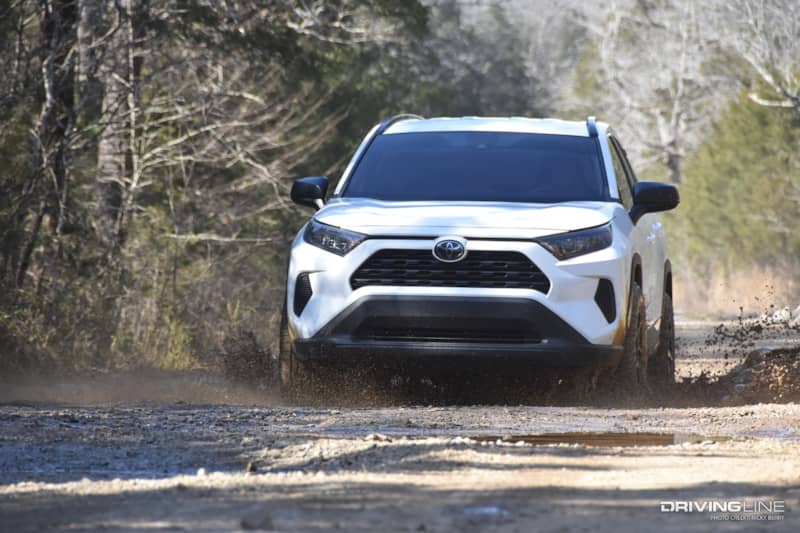 The reality is that this RAV4, like many overland or adventure vehicles, will see pavement for most of its life. The ability to cruise the highway comfortably and efficiently, but also dive off onto a dirt road without worrying about airing down for traction, or damaging the tire with rocks or other debris, is crucial for our daily adventures. We never know where the adventure will lead, but it's comforting to know that the tires on our family CUV are ready for anything.