Review: The 2022 Hyundai Veloster N Comes With DCT Convenience, But Is It Still America's Most Fun Hot Hatch?
For 2022, Hyundai's Veloster cupboard is looking a little bare. As crossovers continue to eviscerate the entry-level market, the Korean automaker has elected to dump each and every version of its compact hatch save for the hot-to-trot N edition, making this high performance three-door the last Veloster standing.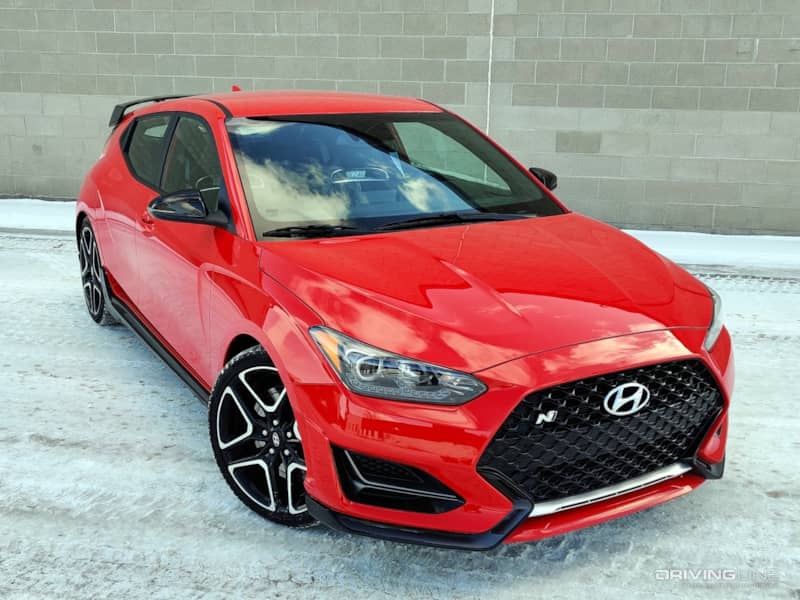 Hyundai's clemency is a blessing for enthusiasts seeking an affordable antidote to the doldrums of the morning commute. Keeping the Veloster N in the stable provides a worthy counterweight to more traditional sport compacts like the Volkswagen GTI, while bridging the gap very nearly to the same heights reached by the now-premium priced Honda Civic Type R (which is currently on hiatus awaiting a 2023 model year redesign).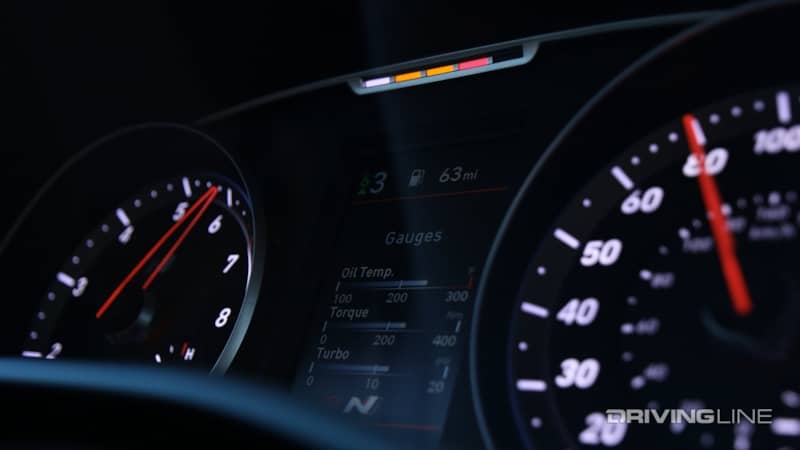 Although day-to-day practicality is assured by the Veloster N's lift-back packaging, the most appealing aspect of the Hyundai has been its ruthless dedication to rambunctious fun. The introduction of a traffic-friendly dual-clutch automatic transmission option last year (matched by the GTI, but absent from the Type R) had me curious as to whether the ability to rest the left foot in bumper-to-bumper conditions had in any way diluted the N experience, which has been immensely enjoyable since the vehicle launched just over four years ago.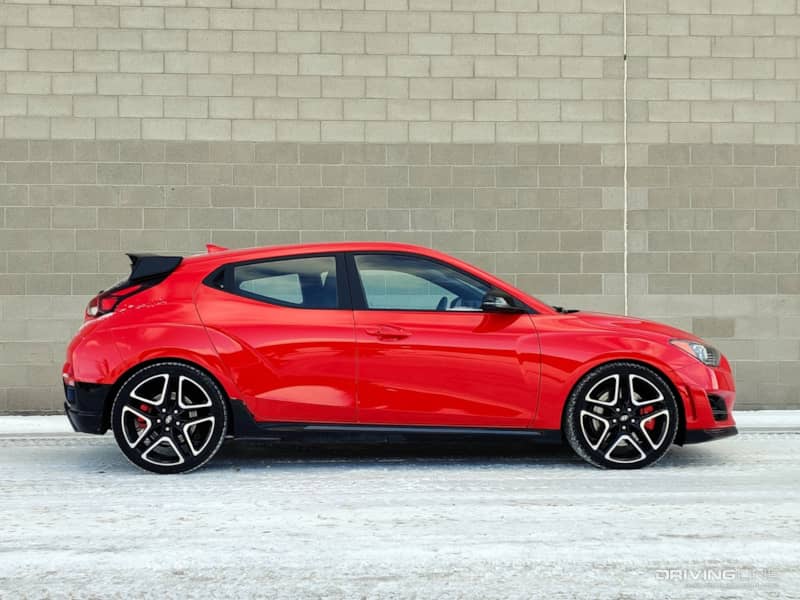 After a week spent piloting a DCT-equipped edition of Hyundai's ruffian, I'm happy to report that, for the most part, the high tech sheen applied to the Veloster's gear-shifting has had minimal impact on its ability to antagonize the adrenal gland.
Science, Uh, Finds A Way
The logic behind a dual-clutch transmission is sound: Rather than rely on flesh-and-bone to select the next cog when using the outdated combination of hand, arm and foot, a computer swaps speeds much more rapidly with no perceptible interruption in forward momentum. Using a pair of clutches eliminates the sometimes-soggy feeling of a traditional automatic's torque converter, too, which makes DCTs a perfect fit for sporty models.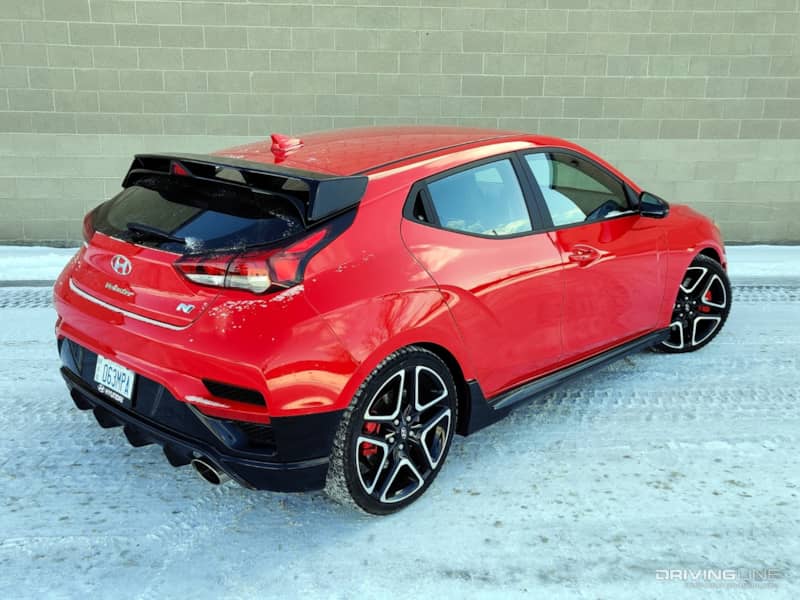 As applied to the Hyundai Veloster N, which boasts 275hp and 278 lb-ft of (overboosted) torque from a 2.0L, turbocharged 4-cylinder engine, the 8-speed dual-clutch unit pays immediate dividends from a bench racing perspective. Thanks to its launch control system, the autobox drops the hatchback's 0-60 mph time from just-over to just-under 5 seconds (4.8, to be precise), as compared to the six-speed manual. A similar time slice applies to its now-13.4 second quarter mile run (@ 105 mph).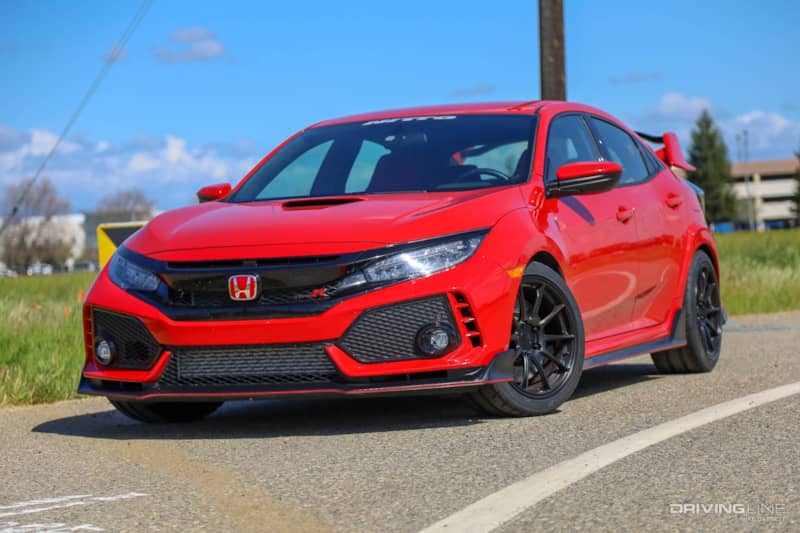 For those keeping score, that's a blink better than the most recent Civic Type R, and considerably faster than even the redesigned 2022 Volkswagen GTI's own dual-clutch capabilities.
Still Antisocial
Paper prowess is all well and good, but the crucial test for a vehicle that hangs its hat on hooliganism is whether the more civilized gear changes suck out any of the Veloster N's excitement. Indeed much of the thrill associated with wringing every last pony from the Hyundai's turbo paddock has to do with just how engaging the car feels in the process, almost as though every blatt from its exhaust tips is daring you to blast past the limit and lose your license.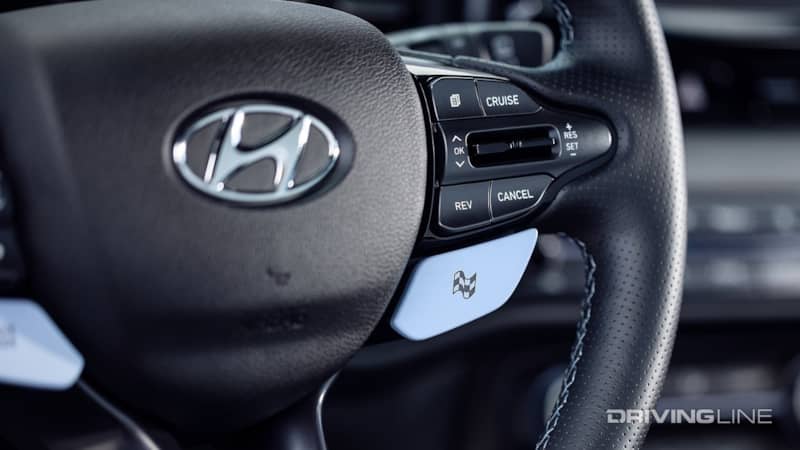 I'm pleased to report that, with or without launch control (accessible through the vehicle's N Performance display on its touchscreen infotainment system), the Veloster N continues to deliver a good time. Simply tap the checkered-flag N button on the steering wheel and the vehicle defaults to its most aggressive suspension, exhaust and drivetrain settings; tap it again, and you can access your own custom tune (set up via an unusual spider-grid selection screen) that allows you to pair full-throated exhaust with softer shocks for a full aural bombing of the neighborhood without having to worry about speed bumps. I found myself engaging N mode every single time I got in the car, if only to hear the excellent combustion noises that trailed the Hyundai like a mob of early-2K nu metal maniacs tearing up TRL.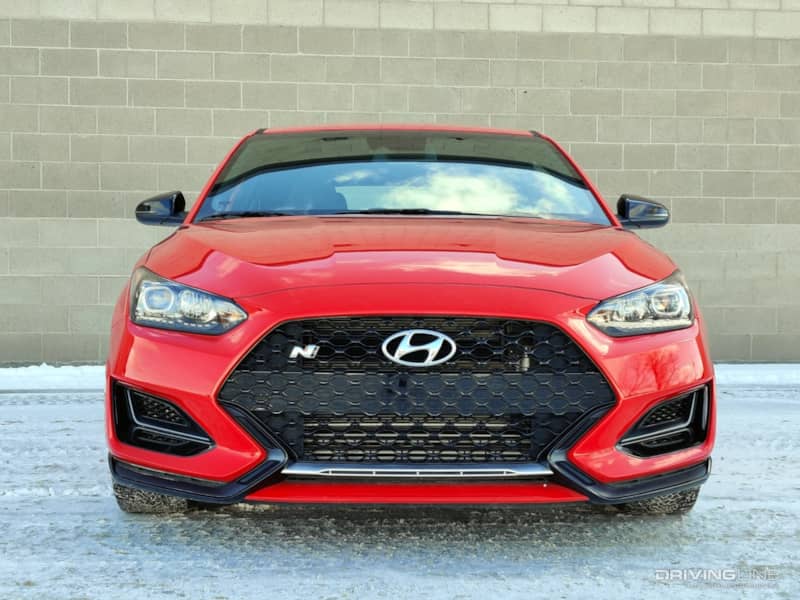 My concerns about the insulating experience of the DCT melted away after just a few miles of driving. Left to its own devices, the 8-speed is happy to hold on to a ratio long enough to goad you into blipping the throttle, and its preternatural ability to discern the proper gear for the driving situation at hand made it nearly as adept as my own paddle flips up and down the range (many of which were accomplished simply to strike up the crackle-pop pipes).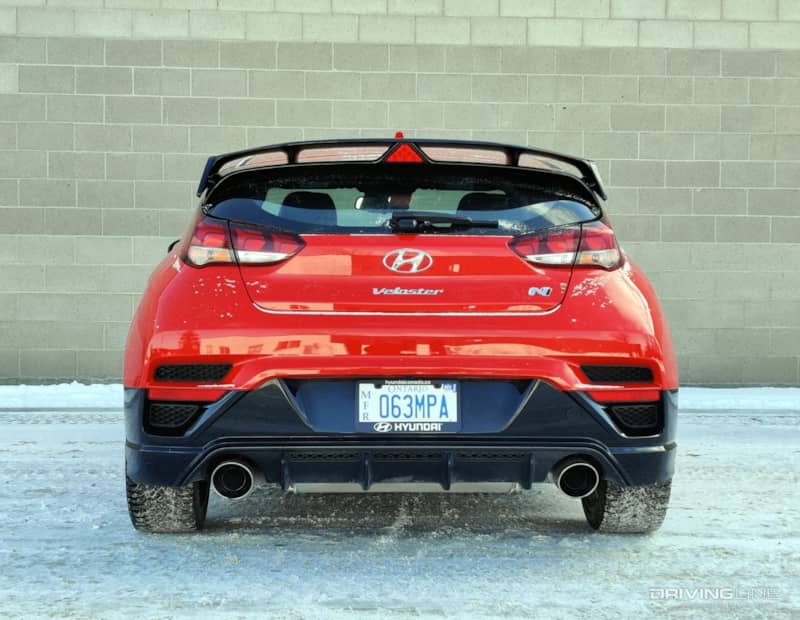 The DCT of course in no way affects the handling of the Veloster N, other than smoothing out any a mid-corner shift. Hyundai's little monster continues to impress with its ability to ride the ragged edge with more enthusiasm than either the buttoned-down GTI or the more precise but less interesting Civic Type R. Even in snowy conditions, while riding on winter rubber the N infused considerable joy into even the most mundane errand, and with stability control banished it was all too happy to respond to a yank of the handbrake with a deft pivot through the white stuff.
Interior Doldrums
While both its Volkswagen and Honda rivals are riding high on recent (or imminent) redesigns, it's clear that Hyundai hasn't paid the same kind of attention to the Veloster's overall package. From a driving perspective it's a revelation, but in terms of cabin quality it can't conceal its economy car roots. The plastics and dour black-and-grey color scheme (broken up with splashes of N blue on the buttons and seatbelts) are more than tolerable, but certainly less than premium, a charge that could also be leveled at its basic infotainment capabilities. You're also likely to notice that the N-tuned suspension is unforgiving of asphalt imperfections, with expansion joints and potholes shuddering the car when venturing past its "Normal" drive mode.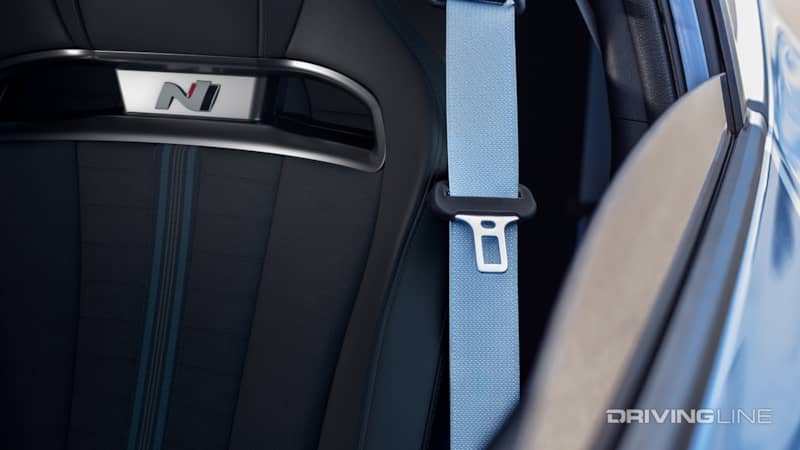 Then there's the three-door dilemma. More than a few customers are likely to be puzzled by the Veloster N's asymmetrical access points, and while I didn't mind the absence of a small rear door on the driver's side, some might consider Hyundai's dare to be different approach to its small hatchback more of a conversation piece than a convenience. Balancing things out somewhat is a deep cargo well at the rear of the car that can swallow a surprising amount of gear.
The Best Hot Hatch Bargain, Bar None
Of course, the 2022 Hyundai Veloster's pricing helps to make up for its quirky design and plain interior. When considering that the N model begins at $32,500 (plus $1,500 for the DCT), you're saving considerable cash versus the upcoming Civic Type R, which is expected to retail for just under $40,000. It's also just $2,000 or so more than a dual-clutch version of the much-slower, and softer, Volkswagen GTI, and as long as you stay out of N or Sport mode, the self-shifter is a perfectly pliable daily driver that asks for few sacrifices to accommodate its turbo muscle and toned chassis.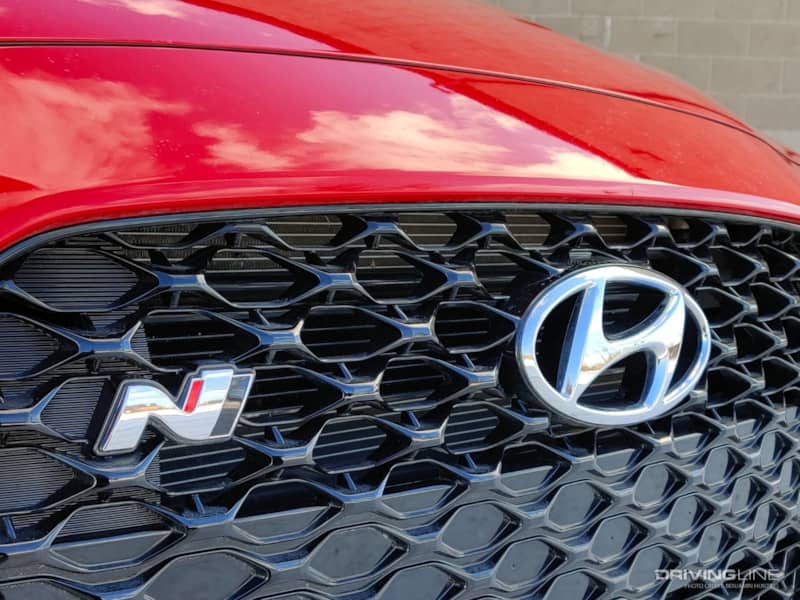 As a hot hatch bargain, the Hyundai Veloster N is hard to beat, regardless of whether its found with a manual gearbox or a DCT. More to the point, the N also represents one of the few remaining automobiles that prioritizes visceral joy over a digitized, drama-free interpretation of high speed driving. The time to pick one up is now, before it goes the way of its Veloster companions and is replaced by yet another crossover clone.