Ride of the Week: 1964 Jeep Gladiator J200 [Video]
In the early 1960s, Jeep produced a number of pickup trucks, called Gladiators, designed with the goal of providing durability and utility to the American public. Over 50 years later, these iconic 4x4s have become hard to find, but we spotted one in Moab, Utah during Easter Jeep Safari this year that was unlike any we had ever seen. Kevin Mereness has been obsessed with building classic Jeeps and American 4x4s since he was a teenager. So much so that he opened his own shop in Meridian, Idaho, dedicated to breathing new life into classic 4x4s. Kevin's pride and joy is his 1964 J200, a short wheelbase model of the Gladiator pickup line produced by Jeep in the 1960s. The project, nicknamed "Komodo," has taken the shape of a performance-oriented crawler with a modern drivetrain, custom suspension, 40-inch Nitto Trail Grapplers and a host of accessories designed to provide a hardcore, durable off-road experience while being mild-mannered enough on the highway to be a daily driver. Check out the video above to get a closer look at what makes Komodo a one-of-a-kind classic 4x4.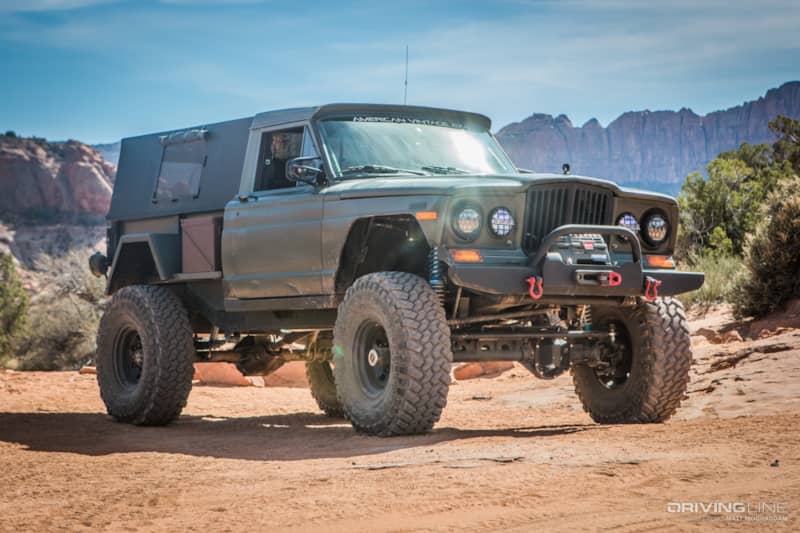 Like this ride? Check out all of our other Rides of the Week!