Road Test Review: 2023 Genesis Electrified GV70 Surprisingly Proves Some of the Best EV SUVs Are Actually Conversions
It used to be the case that converting a vehicle from gas to electric was a recipe for mediocrity, a half-measure undertaken by automakers desperate to meet state and federal regulations regarding how many models in their line-up had to be emissions free. The hangover from that era of quick-and-cheap EV conversions cast a long shadow over customers, who turned their attentions to purely EV platforms that were intended to be electric from the get-go.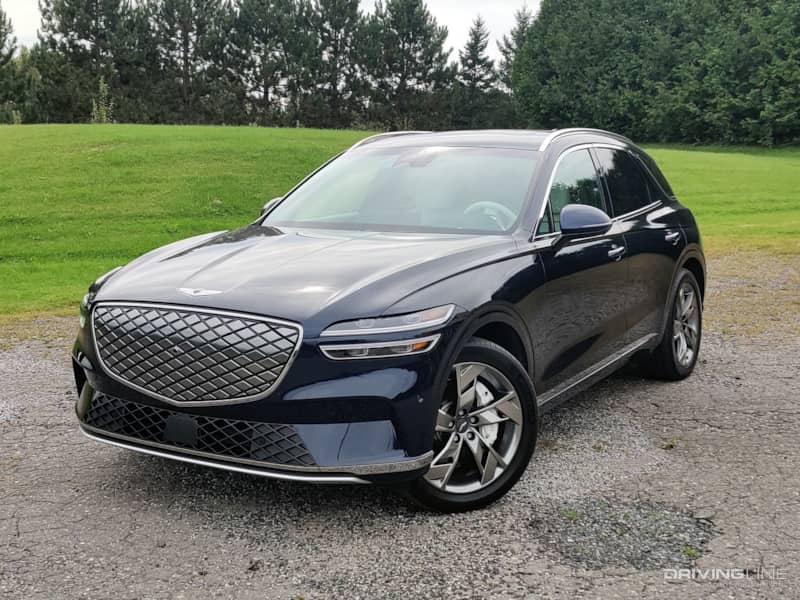 Today, the ghost of battery-swaps past might still linger, but it has little in common with the excellent vehicles being produced by a host of companies taking advantage of every possible avenue that puts plugs in the showroom. Case in point: the 2023 Genesis Electrified GV70, an SUV that carries over everything there is to like about the gas-powered version, while adding enormous power and a gas-free ownership experience in the process.
Big Numbers Lead To Little Numbers
It helps that the Electrified version of the GV70 adopts the you-got-peanut-butter-in-my-chocolate formula for achieving success. The sport-utility vehicle combines the aggressively handsome looks and impressively-balanced chassis of the standard model with a stupendous drivetrain from the purpose-built GV60 EV.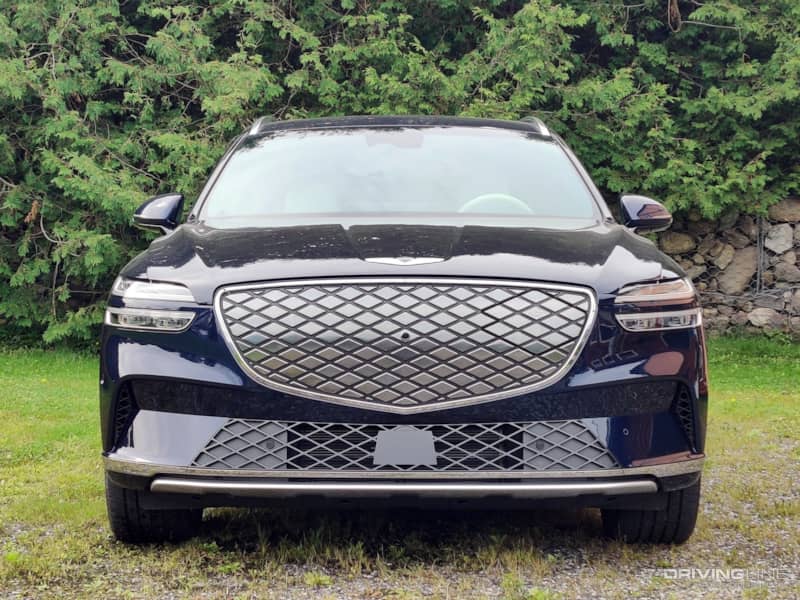 Of all the major luxury brands, it's hard to think of who, outside of Genesis, had such a perfect pairing ready to be married at the alter of electrification. The E-GMP platform (shared with also-excellent models like the Hyundai Ioniq 5 and the Kia EV6) is one of the most advanced on the market, offering exceptionally quick charging that sees its 77.4-kWh battery to go from nearly empty to 80 percent full in just under 20 minutes or so (when connected to a station that can handle up-to-200-kW speeds).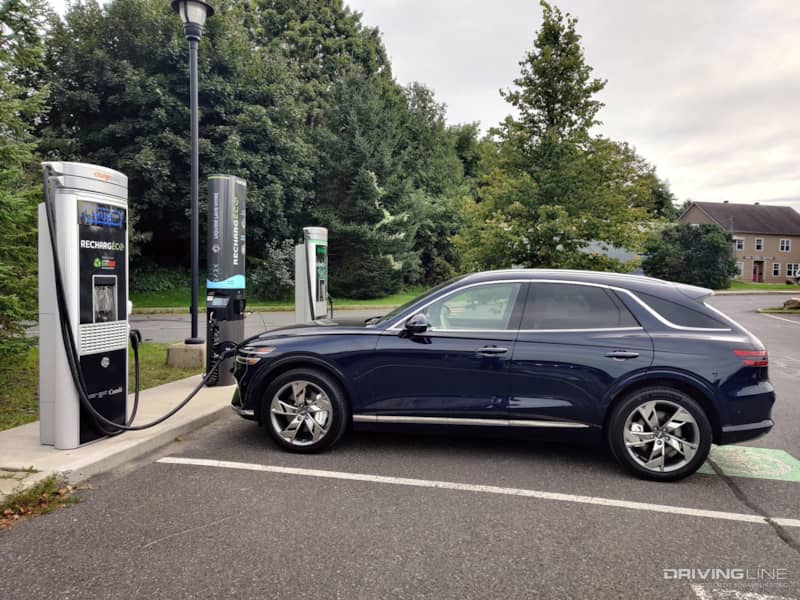 Not only is it quick to charge, but in the Electrified GV70 it also makes short work of any accelerative tasks that might be presented before it. The SUV is gifted with a remarkable 429 hp and 516 lb-ft of torque from a pair of electric motors (one for each axle in an AWD arrangement), and the instantaneous response they provide is the equivalent of a catapult, especially when the vehicle is set to Sport mode. Not impressed? Genesis has hidden a tiny BOOST button on the steering wheel that will dial up the adrenaline to 483 ponies per 10 second burst, each one blurring reality around you like the penultimate scene in "2001: A Space Odyssey."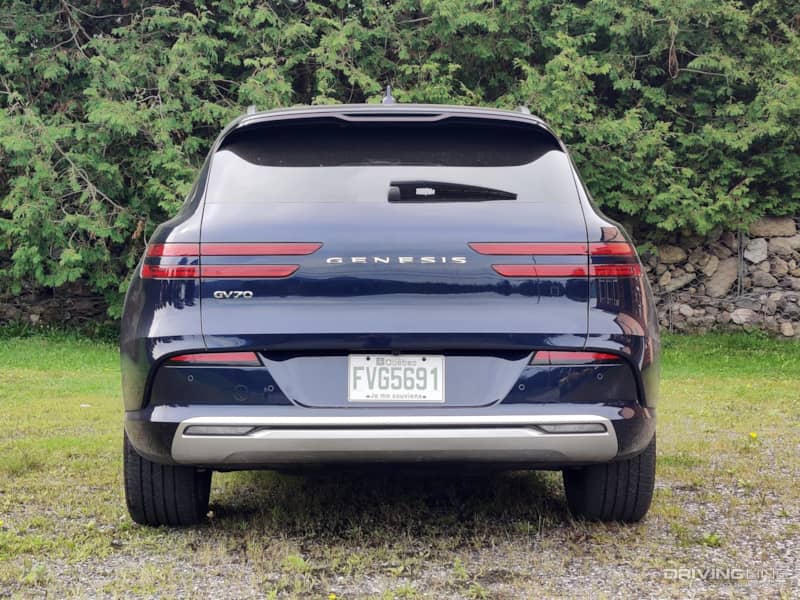 Lest you think I'm exaggerating on the Electrified GV70's fleetness of foot, I refer you to the stopwatch, where the Genesis shows a mere 3.8 seconds on its way to 60 mph, and 12.7 seconds in the quarter mile. That's muscle car territory, and certainly above and beyond most people's commuting needs (unless they happen to be an international jewel thief or professional rallycross driver).
A Shorter Leash
There's a bit of a caveat to the efficacy of the Genesis Electrified GV70's battery-powered performance, and it comes in the range department. Officially, the driving distance per charge is 236 miles. Unofficially, I was able to see about five percent more than that in combined highway and city driving. Regardless of your perspective, however, it's still less than you'd find from rivals like the Tesla Model Y, and below both its Hyundai and Kia cousins (but on par with competitors from Audi and Mercedes-Benz). You can blame standard 20-inch wheels for at least part of that discrepancy, but there's also the fact that the GV70's gas-fired ancestor wasn't wrung through a wind tunnel the same way most EV-only options are, which also has an impact.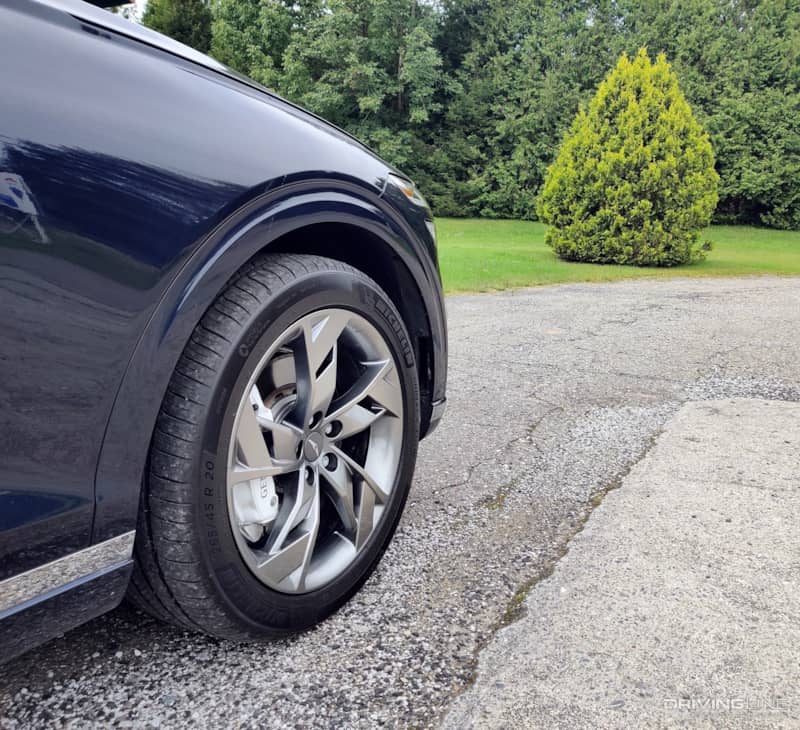 Still, that's very usable range, especially considering the Genesis' rapid charging reality. I regularly dipped out of the city and into the country without the need to top-up prior to returning home to my own Level 2 charger.
It's What's Inside That Counts
I'd like to also take a minute to acknowledge the fantastic interior trappings that await Electrified GV70 owners. Base models set a high bar (and should, with their $66,000 price tag), but spend about 10% more and you'll find yourself awash in upgraded leather, a louder stereo, heated second row seats (and steering wheel), and active sound deadening to further enhance the calm of an already quiet EV drive.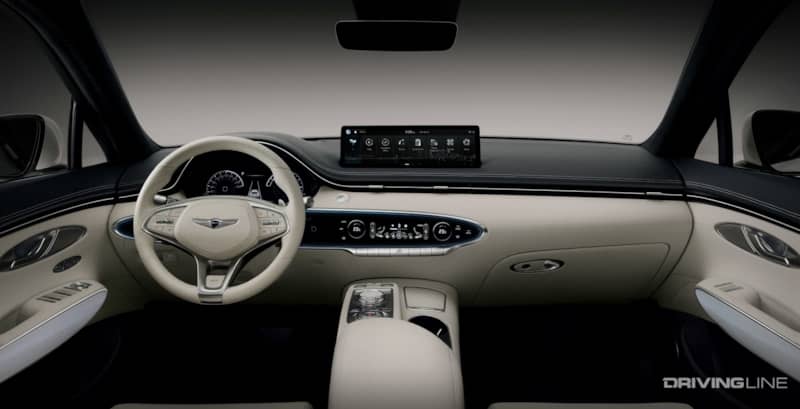 There's very little lost to battery intrusion too, as the cabin's floor shifts only slightly. The end result is a smidgen of cargo space and an even smaller amount of rear leg room scooped out of the SUV, both unnoticeable during my time with the vehicle.
A Glimpse Of Tomorrow, Today
What impressed me most about the 2023 Genesis Electrified GV70—more than its excessive passing power, smooth and quiet cruising, or confident handling (aided and abetted by a camera-equipped suspension that can see the road ahead)—was how well it "normalized" the concept of owning an EV. You won't find any flashy badges or futuristic styling cues grafted onto the GV70's body work, with the only real clues to the presence of its battery being the absence of exhaust piping (a detail that's increasingly adopted by ICE models, too).
The end result is a luxury SUV whose gorgeous interior is as striking as its sheet metal, that just happens to also plug in. This is the future that we're moving toward, a world where electrics are merely a fact of life rather than a conscious lifestyle choice. If only our existing charging infrastructure were half as well-executed as the Electrified GV70, we'd be inching that much closer to an emissions-free utopia. As it stands, the Genesis provides a sumptuous environment for imagining a better tomorrow while you patiently wait in line for juice at the closest public station.