Real World Review: The 2023 Toyota Sequoia TRD Off-Road Brings Tundra Hybrid Truck Power To The Off-Road Scene
In a world where SUVs are king, there is perhaps no more anonymous a three-row hauler than the Toyota Sequoia. There's a strong chance you've never even seen one on the road, because in sales terms this full-size model might as well not exist: for every one Sequoia that went out the door last year, Chevrolet sold 21 Tahoes, GMC sold 16 Yukons, and Ford sold 12 Expeditions. Until recently relegated to a decade-old platform derived from the last-generation Tundra (a vehicle that was itself replaced several years ago). The vehicle is largely overlooked even in its own showroom in favor of the more popular Highlander crossover (which outsells the Sequoia by an unbelievable 45-to-1 ratio).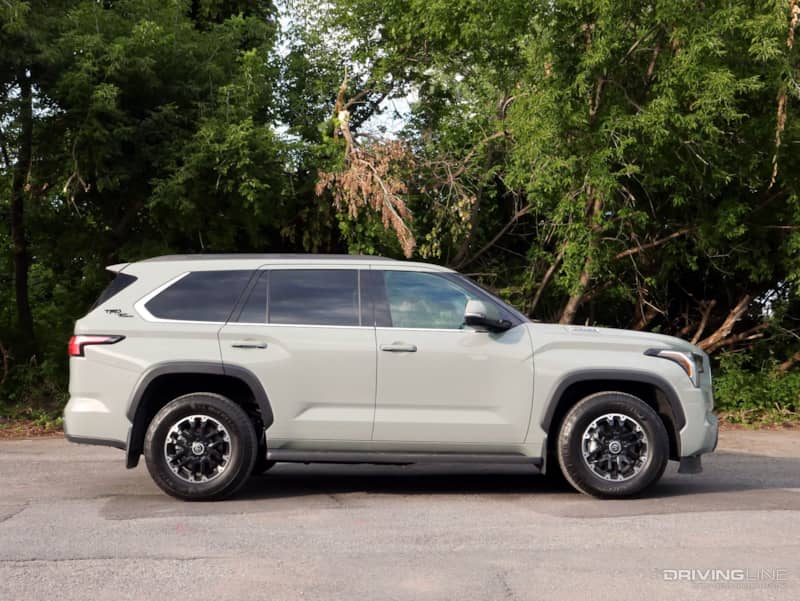 Numbers like those make you question why the Sequoia has stuck around as long as it has, as its quarterly contribution is no more than a rounding error on Toyota's financial reports. And yet, the model persists by way of a complete redesign for the 2023 model year, once again borrowing the Tundra's bones and introducing a brand-new hybrid drivetrain to hopefully sweeten the deal for that vanishingly small quotient of potential customers who even know it exists.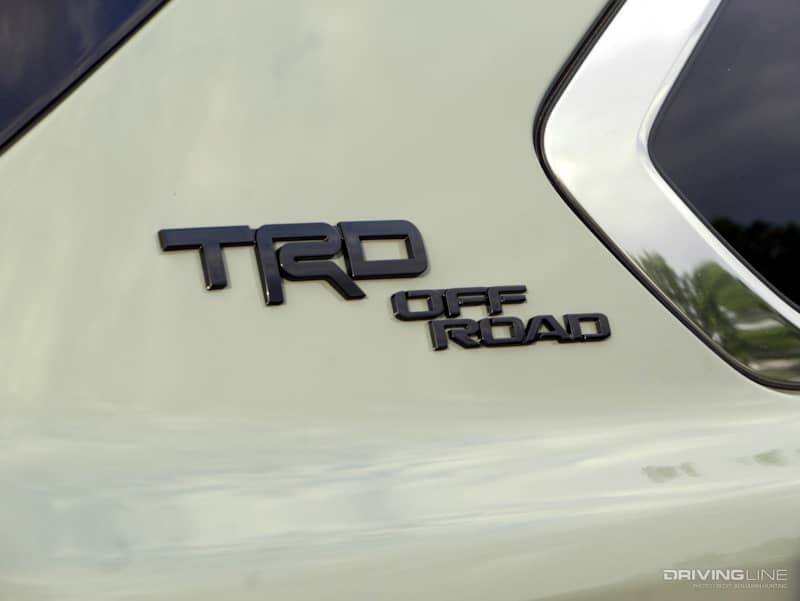 Is it too little, too late? Or has Toyota dug in and made a compelling case for adding the Sequoia to the above-listed, hyper-profitable full-size utes that pad the bottom line for almost every one of its rivals?
Competitive Gear, Tight On Space
There are five different models of Sequoia that aim to provide answers to these questions. I snagged the bottom rung of the truck's trim ladder, the Toyota Sequoia SR5, which retails for just under $60,000. With the addition of four-wheel drive and the TRD Off-Road package, the window sticker on my tester climbed by another $5,000.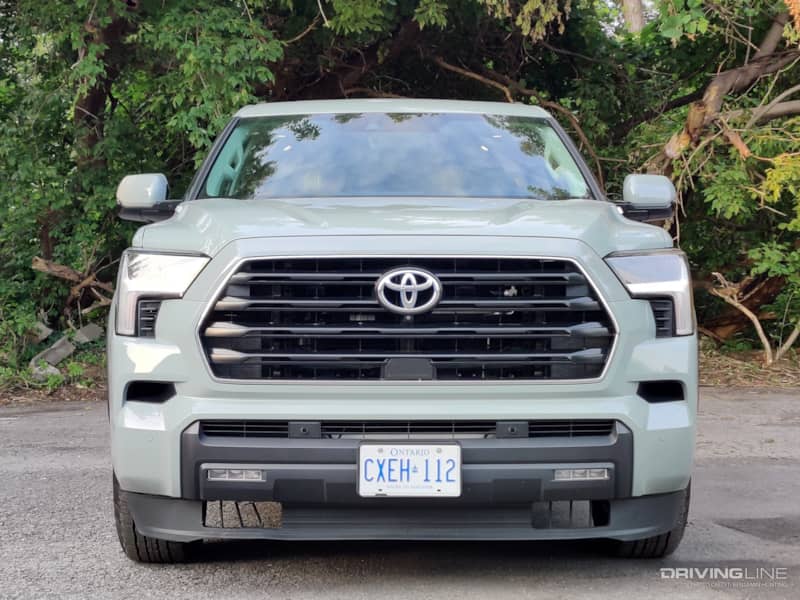 Right off the bat, the Sequoia is a smidge more expensive than its baseline Ford, GMC, and Chevrolet competitors, which isn't the best look when attempting to claw back market share from an extremely dominant trio. Still, it's worth pointing out that the Toyota's equipment is a decent match for what you'd find elsewhere (with only the Yukon's larger standard touchscreen eclipsing what the Toyota has to offer), and a sunroof and heated front seats are also included in every model.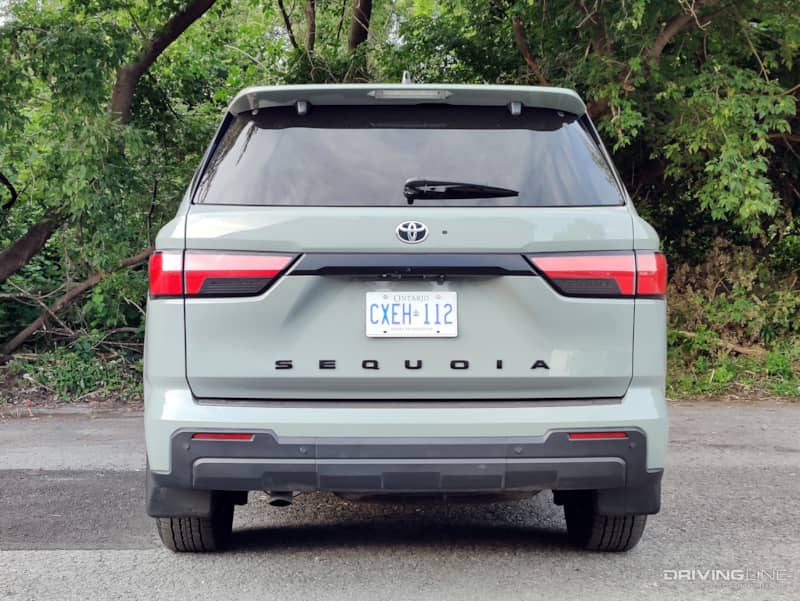 Although the Sequoia's cabin accoutrements are in step with other SUVs in its class, the actual size and shape of the vehicle are another story. Shorter than its General Motors counterparts (despite a slightly longer wheelbase), the Toyota is at a disadvantage when it comes to its seating and cargo situation. Technically, you can squeeze 8 people under its roof, but that requires stuffing three-abreast in the third row, which is the most cramped area of the entire vehicle due to the battery bump that sits under the feet of way-back riders. You can slide that split bench for extra legroom, but you can't do much about the Sequoia's ceiling position, which effectively restricts long-term accommodations to those of smaller stature.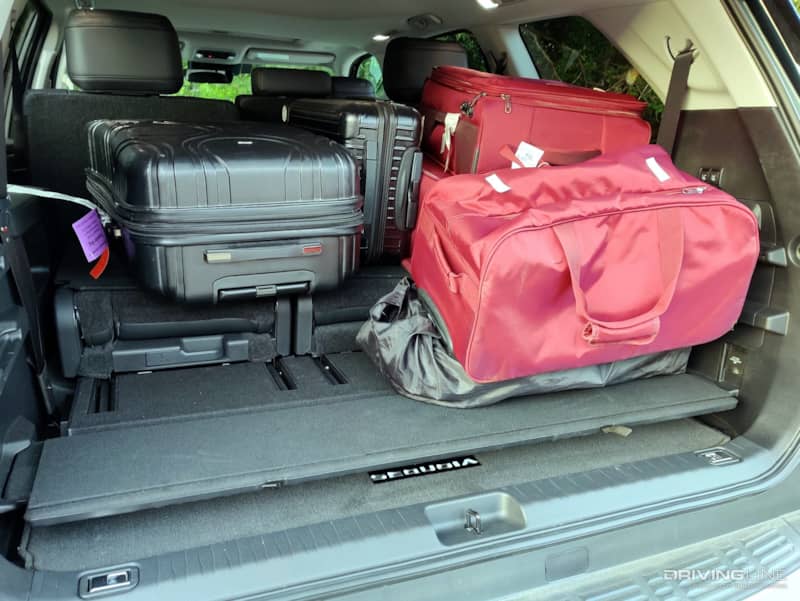 The battery pack also posts a problem when it comes to cargo. There's almost no space for storing anything behind the third row while it's occupied, especially not if riders have opted for more legroom. Fold the split bench down and the situation doesn't improve all that much, as the load floor is split across several levels, requiring the the use of a three-tiered cargo extender that comes with the truck in order to flatten things out. That extender is only good for 225 pounds of weight, which means overlanders will have to do some math when sleeping or stuffing in their gear. It's an awkward arrangement at best, and stands in stark contrast to the larger and more usable space found in other sport-utilities of its size, most of which feature two rows of fold-flat seats.
Huge Hybrid Torque
At the very least, the hybrid system being fed by the Sequoia's in-the-way battery does its best to make up for the power pack's cabin intrusion. The Toyota SUV employs the same twin-turbo, 3.4L V6 and electric motor setup found in the Tundra pickup, tuned to deliver 437 hp and 583 lb-ft of twist. That's an enormous amount of torque, and it's enough to dwarf any other entry-level full-size people mover on the market (and most top-end editions, too). A 10-speed automatic gearbox shuffles the Sequoia's ratios, and fuel mileage has gone way, way up: a rating of 22-mpg combined makes rear-wheel drive editions nearly 50 percent better than the now-departed V8 model (with four-wheel drive dropping slightly to 20-mpg combined).
Toyota is sticking to a single drivetrain for the Sequoia, which may or may not matter to buyers used to being spoiled for choice by GM's trio of engine options (including two V8s and a turbodiesel). Functionally, the twin-turbo V6 feels quicker and more robust than the base Yukon or Tahoe eight-cylinder, with good pickup from a stop and solid passing power (despite its near-6000 pounds of curb weight). Towing also checks in strong with a max rating of over 9,500 pounds, which again bests several of its rivals.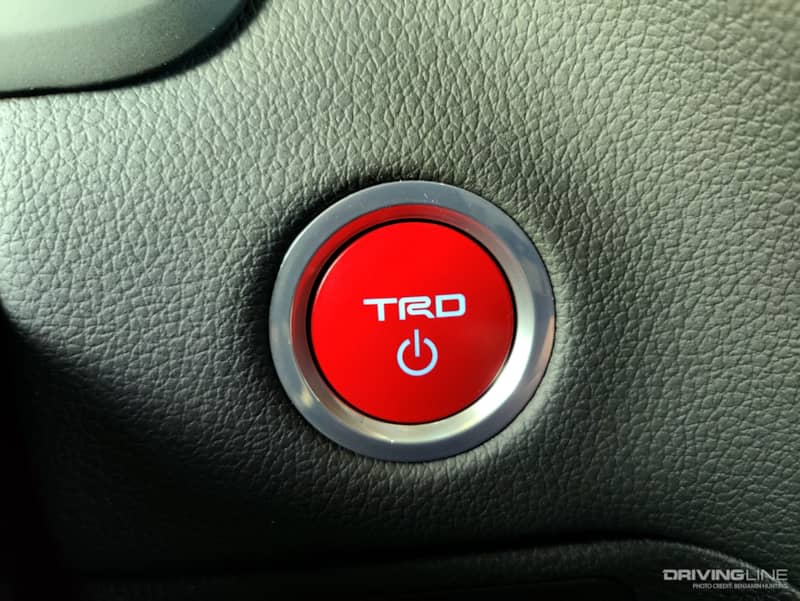 Less impressive is the TRD Off-Road package. On paper, the details look compelling, with a locking rear differential, hill descent control, crawl control, Bilstein shocks, and up-rated springs complementing the visual trim upgrades that announce to the world you're piloting a trail-oriented truck. All Sequoias also swap in the strength of a solid rear axle in place of the older model's independent rear suspension.
If only the entire package wasn't compromised in the real world by low-hanging side steps and a front air dam dipping so low under the front bumper that I regularly scraped it across speed bumps. It was an odd experience to have to slow the purportedly off-road Sequoia to avoid dragging the front fascia through my neighborhood, a situation that had me wondering how many other underside bits I'd leave behind on the trail should I actually go past cosplay and test legitimately tough terrain.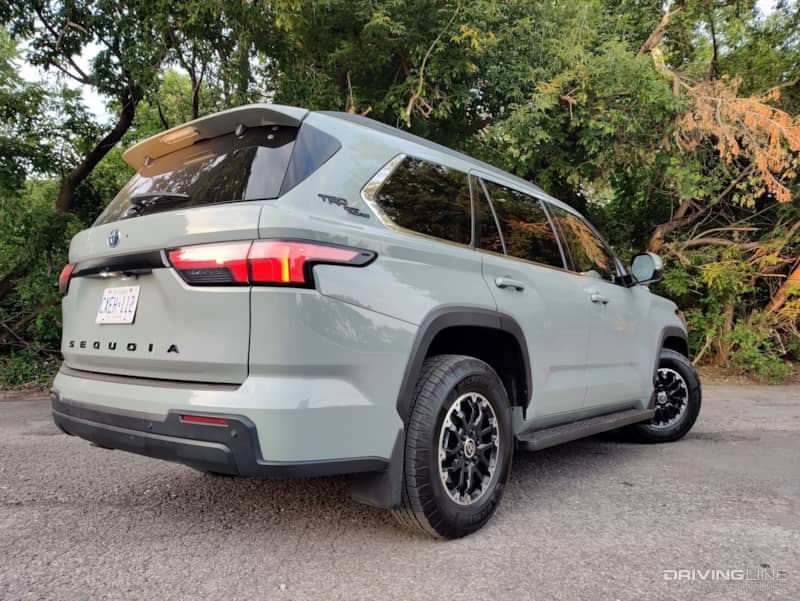 Note that those same shocks and springs have an impact in on-pavement handling, too, as the Toyota leaned through highway entrance ramps and took its time responding to steering inputs. The Sequoia's solid rear axle, rugged though it might be, further puts it at a disadvantage in terms of comfort over rougher roads as compared to most of its independently-spring counterparts.
No Clear Mission Statement
The 2023 Toyota Sequoia is a bit of a puzzler. Fundamentally, it checks the boxes of a full-size, three-row sport-utility vehicle, but aside from its excellent drivetrain it doesn't move the needle past what's already out there. Toyota's decision to price the truck as though it were among the class leaders also works against drawing interest from the massive contingent of potential customers who have no idea it actually exists. Throw in the recently up-sized Grand Highlander model, which provides better fuel economy, more usable passenger and cargo room, and a cheaper price, and you've also got an in-house competitor with a huge built-in fanbase of existing Highlander owners eager to make the leap.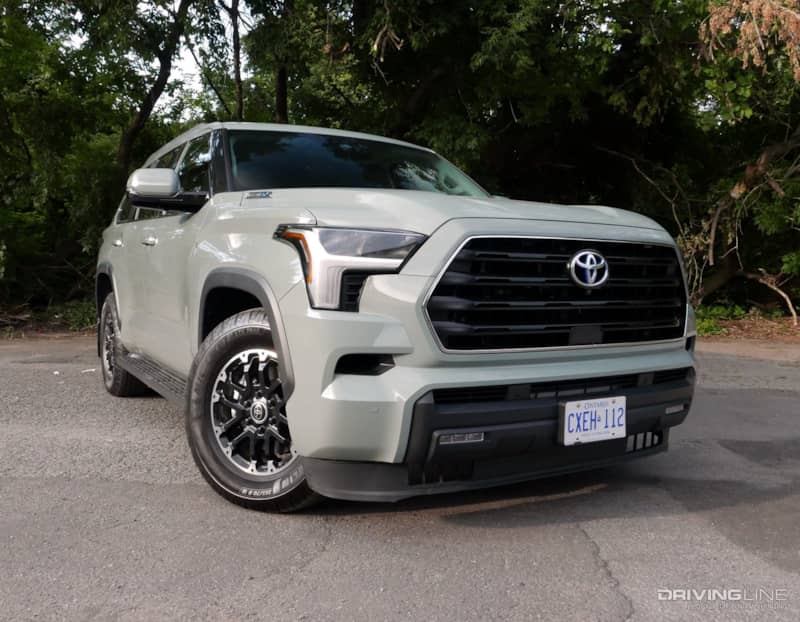 Is the Toyota Sequoia aimed at that niche subset of would-be Highlander buyers who also need to tow a substantial trailer? Are trail fans meant to ignore the confusing TRD Off-Road and instead pay another $18,000 for the more aggressive TRD Pro? Or is Toyota counting on siphoning off would-be Lexus buyers into the Sequoia's luxury-oriented Capstone trim? It all amounts to a confusing situation for an SUV that needed to make a clear statement about why it deserves more than a passing glance from the hundreds of thousands of families who have traditionally passed it by on their way to purchase something else.