Road Test Review: The 2024 Mazda CX-90 Is An SUV Like Nothing We've Ever Seen From The Japanese Brand
When's the last time Mazda built a truck with an engine installed north-south instead of east-west? The correct answer is "never," because even the long-forgotten, rear-wheel drive, '90s-era Navajo SUV actually rolled off of Ford's assembly lines before receiving a badge job from the Japanese automaker.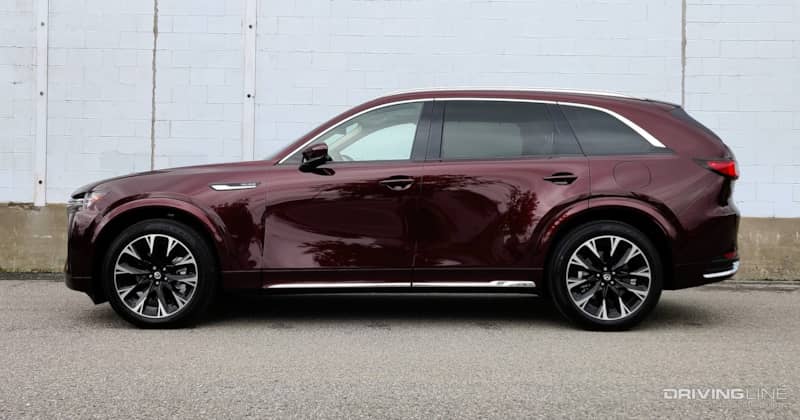 That makes the new 2024 Mazda CX-90 a major milestone for the brand, its first in-house hauler that sends its power primarily to the rear wheels (with standard all-wheel drive offering a front-axle assist when needed). That difference in driving dynamics is backed by an equally-fresh inline six-cylinder engine, marking the debut of a drivetrain that's never before been a feature of Mazda's North American offerings.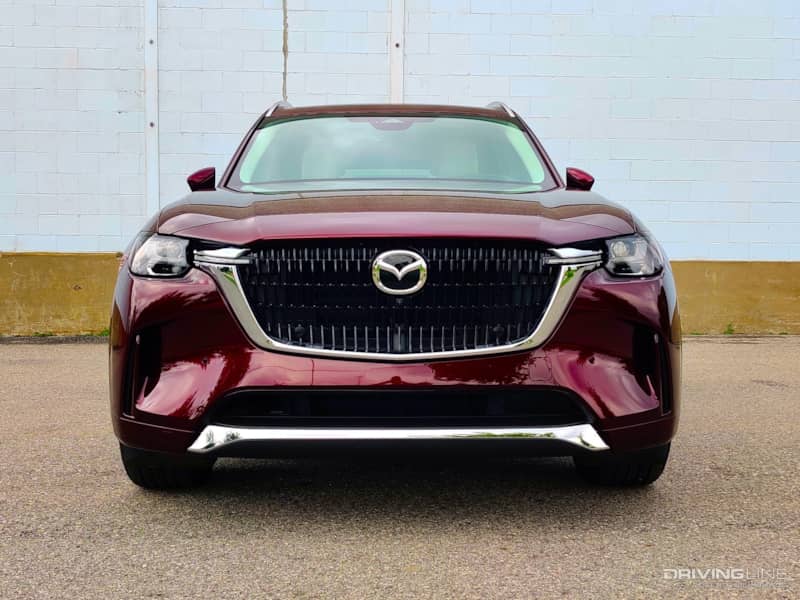 Wrap all of the above in sultry sheet metal that stands apart from many of its more subdued rivals, and give it an interior that raises eyebrows, and it's clear that the CX-90 is making a play for customers used to shopping well above Mazda's traditional station. Is it a winning strategy, or an overreach? A week behind the wheel of the redesigned three-row SUV proved that the answer to both of those questions is "yes."
Making Big Beautiful
First, a few words about what the 2024 Mazda CX-90 does very well. There's no question that its design, an evolution of the increasingly high-end curves that have crept across the entire Mazda line-up, shines in a world where even unremarkable shapes like the Volkswagen Atlas and the Subaru Ascent do decent business. The swelling haunches and long hood of the CX-90 are on par in many ways with the revitalized energy found in the more expensive Genesis sport-utility line-up, while also showing up some of the blander Japanese luxury efforts.
The CX-90's cabin also overachieves, particularly in terms of the materials Mazda has selected on high-trim models like the S Premium Plus trim level I drove. You'd be forgiven for thinking you'd strayed into a more traditional premium brand's showroom as your fingers grazed the polished wood on the console and door inserts and your eyes took in the Nappa leather wrapping seats and panels.
There's a good amount of room, too, for those seated in the first two rows, and while the rearmost accommodations are decidedly kid-only, that's not unexpected in an (up-to) eight-seater like this one. Likewise, cargo space is generous, if not class leading (as other three-row competitors make more efficient use of their interior space), and I got good use out of the Mazda's practical side while schlepping moving boxes from A to B.
More (But Not Enough?) Power
More mixed is the CX-90's new 3.3L I6, an engine that makes use of a single turbocharger and a modest 48-volt mild hybrid system to generate a total of 340 hp and 369 lb-ft of torque (with 110 or so lb-ft available from an electric motor at lower speeds). That's if you're using premium fuel: lower-trims make do with a 280 hp edition of the same engine that runs on regular gas. There's a plug-in hybrid model also available that's based around a turbo four-cylinder drivetrain.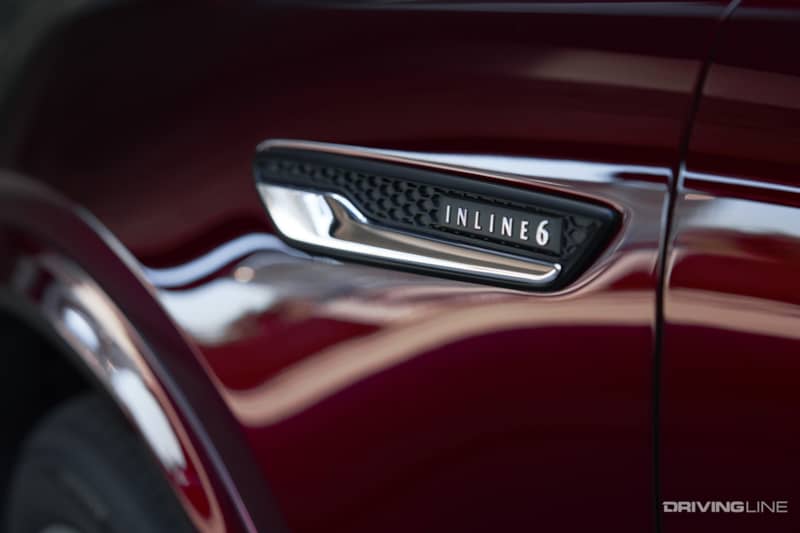 With a tank full of 91 octane, I had big expectations for the Mazda's new turbo groove, but with the foot down the SUV is much more average than awesome. Acceleration is well within bounds for a vehicle of its size—this is after all the largest, and heaviest model the automaker has ever built—but no more than that, and the list of three-row haulers that can match or exceed the CX-90 in a straight line is substantial. Some of them—such as the Ford Explorer—even do it with less power, but at the very least the Mazda can stay ahead of a few premium models such as the Acura MDX and four-cylinder versions of the Genesis GV80.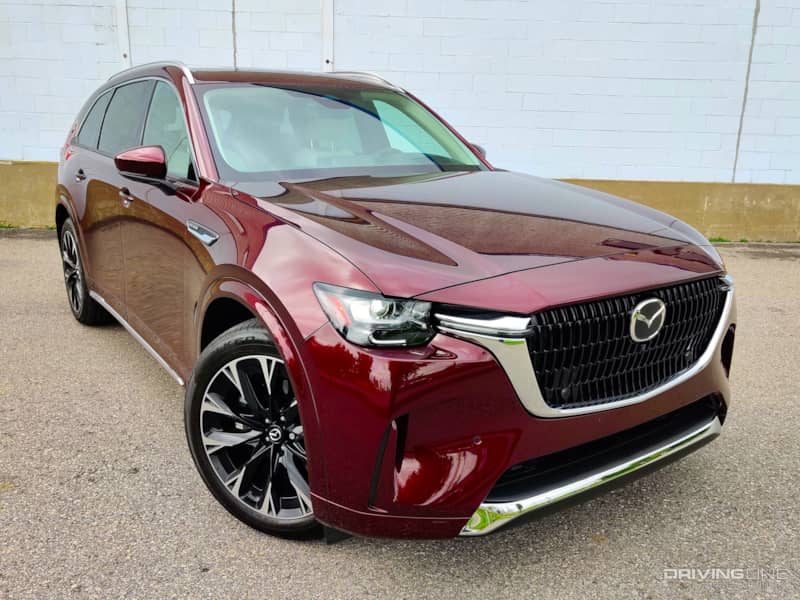 The vehicle's eight-speed automatic transmission felt inconsistent during our time together, swinging from relatively unobtrusive to occasionally balky when asked to downshift. Paired with an engine start/stop system that was more noticeable than it should have been, this painted a less than smooth portrait of the Mazda's drivetrain. I had no occasion to test out the CX-90's standard all-wheel drive, which meant most of its power was shuttled to the rear axle on warm, dry asphalt, but I struggled to extract any excitement from the new chassis, which felt encumbered by its weight in a way its predecessor (the CX-9) did not. It's perfectly acceptable for family transportation to come across as comfortable and steady rather than adrenaline-inducing, but it was a surprise to encounter such a subdued rear-biased platform from a brand so renowned for the prowess of its handling team.
Room For Improvement
The 2024 Mazda CX-90 is a good first effort at cracking the premium ceiling and continuing to redefine the automaker's image in the minds of buyers—with a few important caveats.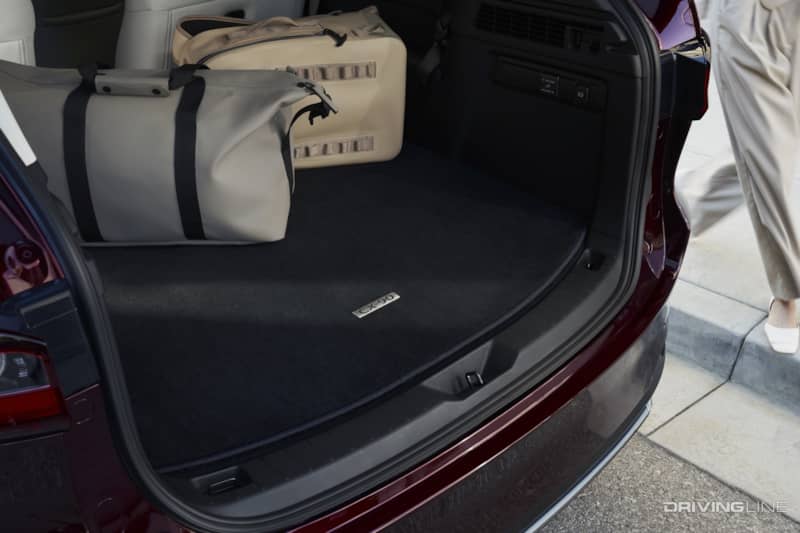 The first is pricing. While the CX-90 starts at just under $41,000, if you want the most powerful engine you'll be forking over $53k. The full raft of luxury goodies adds another $8,000 to the price tag, which means you're at $61,000 for the S Premium Plus trim level. That's more money than almost any other mainstream mid-size sport-utility, and in a world where the Hyundai Palisade and Kia Telluride are turning in top-notch features and design for many thousands less, it may be difficult for Mazda to bridge that window sticker gap.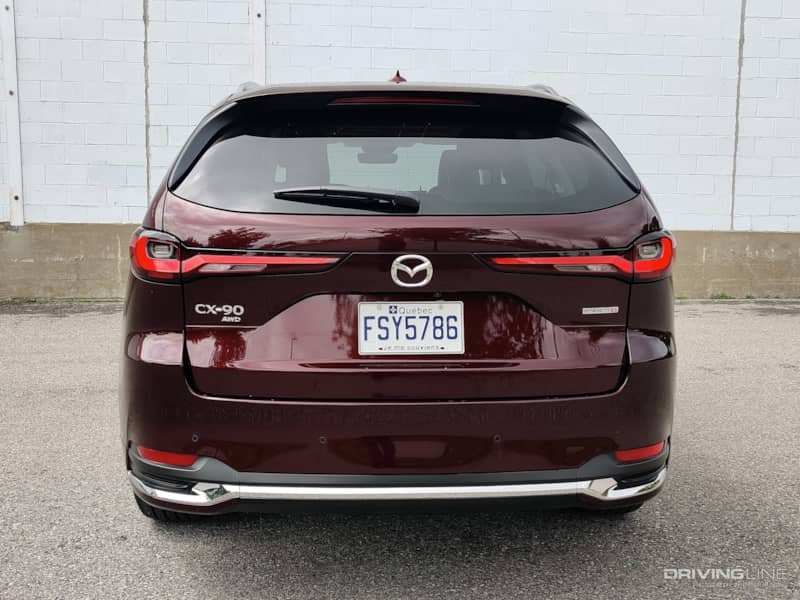 Then there are the little things about the CX-90—the occasionally reluctant drivetrain, the fact that the infotainment screen regularly blacked out on me, the noisy door locks, the overactive safety sensors when pulling out of a parking spot—combined with the average acceleration and handling that detract from its upscale aspirations. I have no doubt that Mazda is capable of building the kind almost-luxury SUV that the CX-90 aims to be, but I think this is one vehicle whose details could have used a little more time to bake before being pulled out of the oven.