Review: The 2022 Ford Explorer Hybrid Falls Short Of Electrified Expectations
Going big in the SUV segment doesn't necessarily mean you have to stomach equally hefty fuel bills month in, month out. The past five years have seen an explosion of hybrid sport-utility choices, and while these vehicles were once primarily limited to five passenger models, there are now several three-row electrified trucks out there that deliver a meaningful boost in miles per gallon.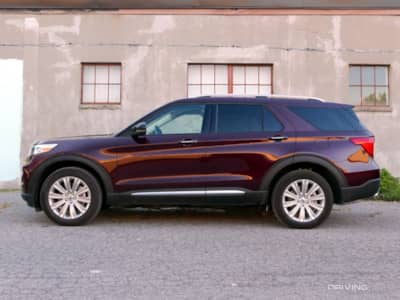 The 2022 Ford Explorer Hybrid is the only American option among the group, and with peers like the Toyota Highlander Hybrid and the Kia Sorento Hybrid (which is further available in a plug-in edition) the Explorer is also perhaps the most outwardly rugged. Brawny enough to tackle 5,000 lbs of trailer weight, and featuring respectable ground clearance and above-average off-road capability, the Explorer Hybrid manages to mostly match its gas-only siblings while making a real-world dent at the fuel pump.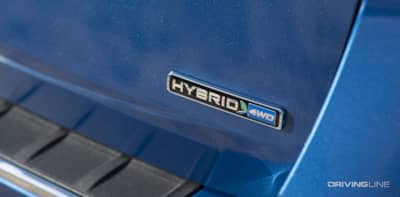 As competent as it seems, there are still some compromises to be made when selecting the Explorer Hybrid over the turbocharged brethren sitting in the showroom beside it. Specifically, the vehicle's battery-assisted setup isn't quite as smooth as some of the competition, and its modest gas savings might not make up for the big initial outlay required to get behind the wheel.
V6 Power, Battery Boost
The Ford Explorer Hybrid is the only naturally-aspirated version of the mid-size SUV available. It also happens to be the slowest, although that doesn't make it a slug: with 318 horsepower on tap from its 3.3L V6 and single electric motor (plus 322 lb-ft of total system torque), it's got better numbers than that 'base' turbocharged four-cylinder EcoBoost Explorer, but is carrying 500 pounds or so of extra weight that hobble it when competing in a straight line.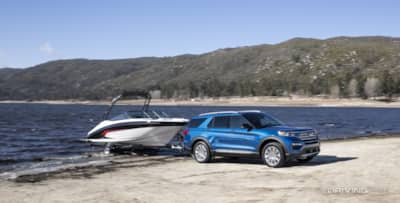 Not all of that weight is related to the hybrid system, either, as Ford has decreed that the Explorer Hybrid be available exclusively in Limited and Platinum editions. This serves to inflate the Explorer Hybrid's starting price to just over $52,000, and also loads it up with features that further tip the scales towards ponderous.
Herky-Jerky Stop-And-Go
In daily driving, the extra mass on offer from Explorer Hybrid rarely enters into the equation, thanks in large part to the instant-on torque provided by its electric motor. With the right foot on the floor, the vehicle also delivers solid acceleration that's at least in keeping with its Sorento and Highlander rivals, each of which is equipped with a four-cylinder gas engine.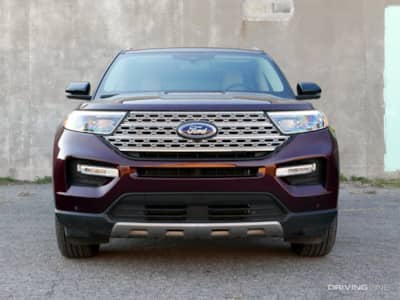 Where the Explorer does come up short is in its decidedly shaky transitions between battery and gas-fired propulsion. The Hybrid is perhaps the least-smooth SUV I've recently driven, and its jerky stop-and-go performance wasn't helped by a 10-speed automatic gearbox that was occasionally uncertain as to which cog was appropriate. Every single time the Explorer handed off propulsion duties from the electric to ICE and back again, I felt a shudder or shake. Even at highway speeds I occasionally encountered an unusual front end vibration that seemed the emanate from the driveline itself as the hybrid system churned away.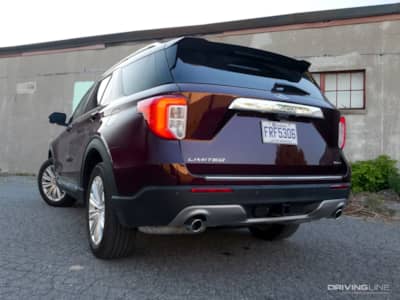 Looking at it on paper, the reward for enduring the shaky hybrid setup doesn't seem to be that great either. Rated at 26 mpg in combined driving when found in rear-wheel drive form, my Limited tester's four-wheel drive system sliced that figure down somewhat to 25-mpg. That's only 2-mpg better than the quicker and cheaper EcoBoost four-cylinder Explorer, and a far cry from the 35-mpg combined of the Toyota Highlander Hybrid.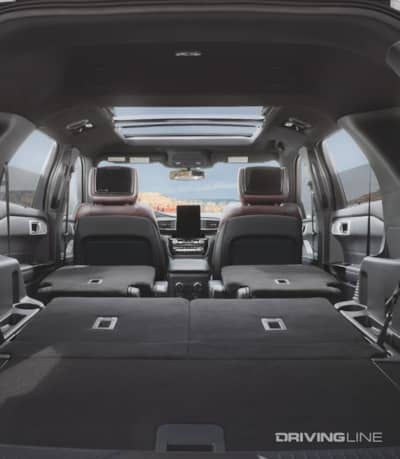 Spec sheets can be deceiving, however, because the Explorer Hybrid has a real-world advantage that's more difficult to quantify in standardized testing. Specifically, a full third of the driving I did (which was primarily around town) was accomplished on electric power alone. That means I only burned gasoline during 66 percent of the miles I put on the SUV, which went a long way towards keeping operating costs down.
Not A Top Hybrid Choice
The 2022 Ford Explorer Hybrid is roomy, useful, and from a certain perspective more efficient than gas-only options in its class. It also deftly straddles the line of not being too big to easily handle urban traffic yet still delivering the kind of wheelbase and cargo space that make it a strong choice for towing and hauling duties. That being said, it's hard to overlook the Explorer Hybrid's faults, especially with a price tag that can easily climb well north of $50k via the options sheet. There's no real excuse for a clunky electric drivetrain when almost all of Ford's competitors have it figured out. In fact, I'd argue that the Blue Oval itself already knows how to keep things smooth, given the better performance available from its other hybrid models.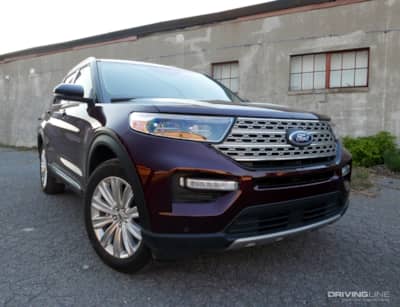 It's also worth noting that the Explorer Hybrid's interior finish, while acceptable, doesn't really evoke the same level of appreciation as what one would find in similarly priced, or even more affordable versions of the Hyundai Palisade, Kia Telluride, of Jeep Grand Cherokee L. They may not be hybrids, but they are direct competition for the Explorer, and interior materials and equipment aren't drivetrain-dependent.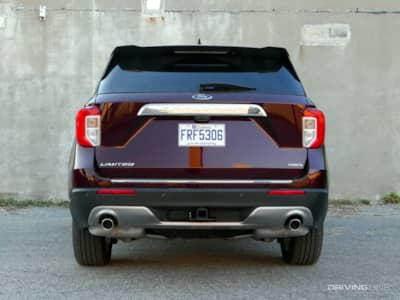 With so many different versions of the Explorer available, including two engine options that don't suffer from the Hybrid's lack of finesse, it's difficult to recommend going electric. Given the depth and breadth of options once you look outside the Ford lot, the Hybrid's appeal dims even further. For most, the entry-level EcoBoost engine will get the job done for far less money, and represents a stronger choice for all but those with the heaviest city-based commutes.