Review: 2022 Jeep Grand Cherokee L Is Your Cheaper 3-Row Wagoneer Alternative
Jeep made a splash last year when it introduced a new three-row SUV aimed at both day-to-day as well as upscale family transportation. No, not that 3-row sport-utility—rather, a freshly-redesigned, and now-extended edition of the popular Grand Cherokee. Dubbed the 'L,' this version of what was once Jeep's flagship (before ceding that title to the Grand Wagoneer) finally pushes into the seven-passenger territory tread by so many of its mid-size rivals.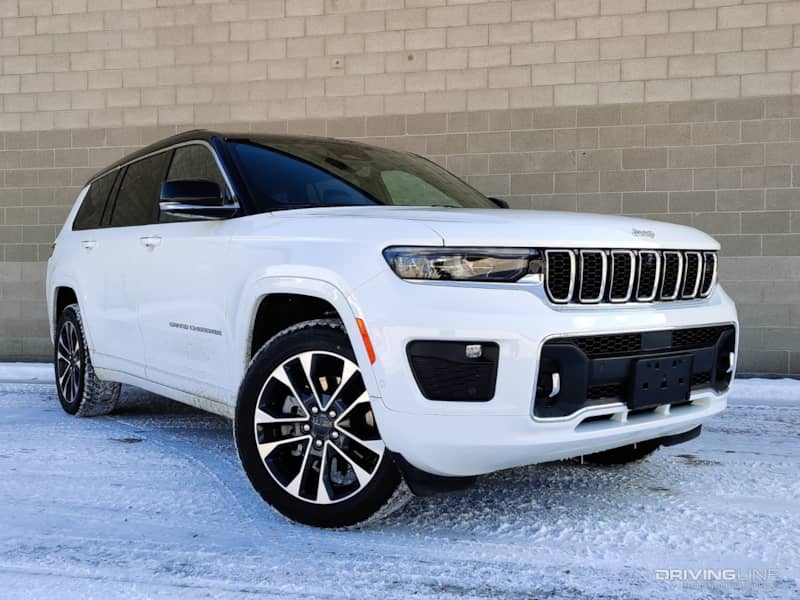 The Jeep Grand Cherokee L's growth spurt saw it push ahead of the standard GC, which arrived months later in traditional two-row trim. Jeep's decision to lead with the L demonstrates just how thirsty the automaker is for the family dollars that have bled off into similarly-sized rivals like the Ford Explorer, the Toyota Highlander, and the Honda Pilot over the past few years.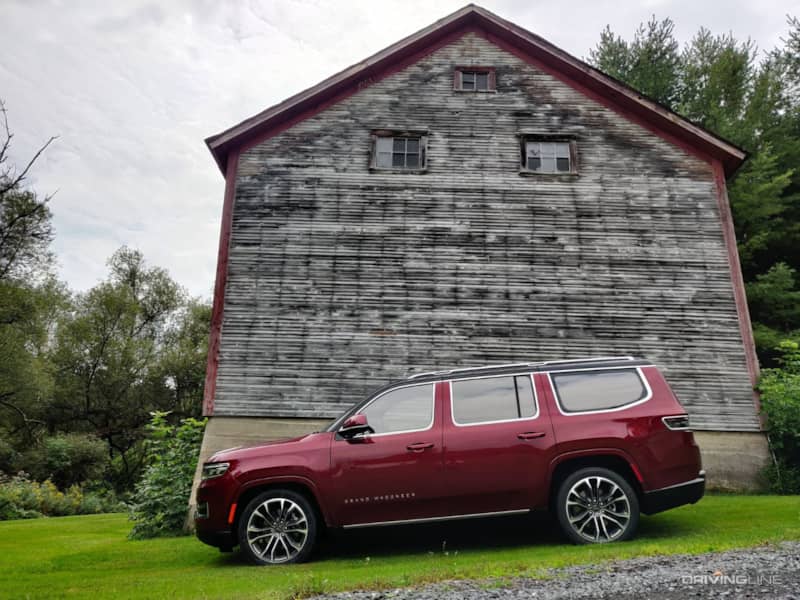 How does the plus-sized Grand Cherokee L hold up in comparison to its better-established competition, and where exactly does it fit in given the presence of the big-body Wagoneer in the same showroom?
All-New, All-Jeep
For the first time in a long time, the Grand Cherokee rides on a chassis that's been cleansed of Jeep's associations—both past and present—with other brands in the Stellantis portfolio. Gone are the final vestiges of Mercedes-Benz and the ML-Class bones that lingered on in the previous-generation SUV, and equally absent is any cross-pollination from current partners Fiat or Alfa Romeo.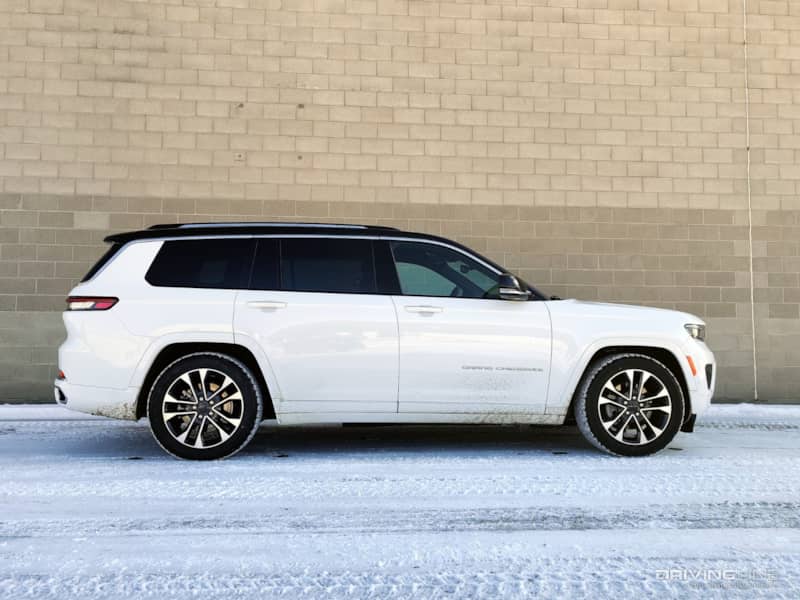 Jeep's decision to go it alone in engineering the Grand Cherokee L's platform had a lot to do with ensuring success off-road without compromising pavement prowess, with the latter including a focus on towing capability and cargo capacity. With up to 7,200 lbs of trailer rating in models featuring the my tester's V8 (6,200 for V6 editions), the Jeep remains in the conversation for those eager to tug a camper or boat on the weekends.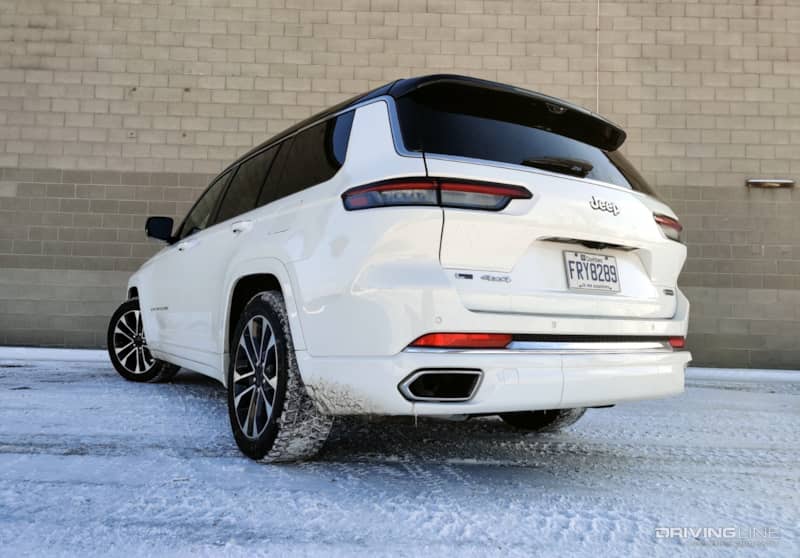 As for breaking trail, the Overland trim I drove came with Jeep's 'Quadra-Lift' air suspension setup. In standard mode (as with steel spring models), the Overland features 8.5 inches of ground clearance, but tap the lever on the center console forward and the bags inflate to provide 10.9 inches of total lift, newly matched with adaptive shock absorbers (previously exclusive to high-performance SRT and Trackhawk editions of the vehicle) to help reduce body roll. The Overland's Quadra-Drive II 4x4 system includes push-button low-range gearing and a limited-slip rear differential (with two other four-wheel drive systems also on offer).
Chonky Grand Cherokee
From behind the wheel, it's impossible to ignore the Grand Cherokee L's heftier dimensions. Weighing in around 5,000 lbs, the L is a full 15.1 inches longer than the departed two-row, with almost half of that found in its wheelbase. That extended body informs nearly every aspect of the Jeep's driving experience, continually reminding me that I was piloting a larger-than-average machine.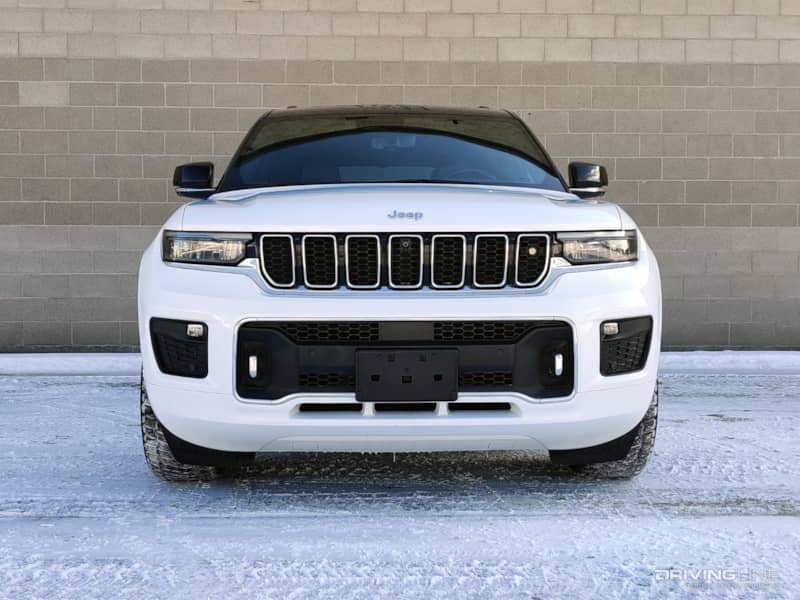 This is a new sensation given the 'regular' Grand Cherokee's reputation for above-average handling, but it's important to stress that it didn't have a negative impact on the overall L experience. Cornering is a match for any other similarly-sized three-row on the market, and highway stability and ride quality were both top-notch, and as long as you restrain yourself from unwarranted slaloms on narrow roads.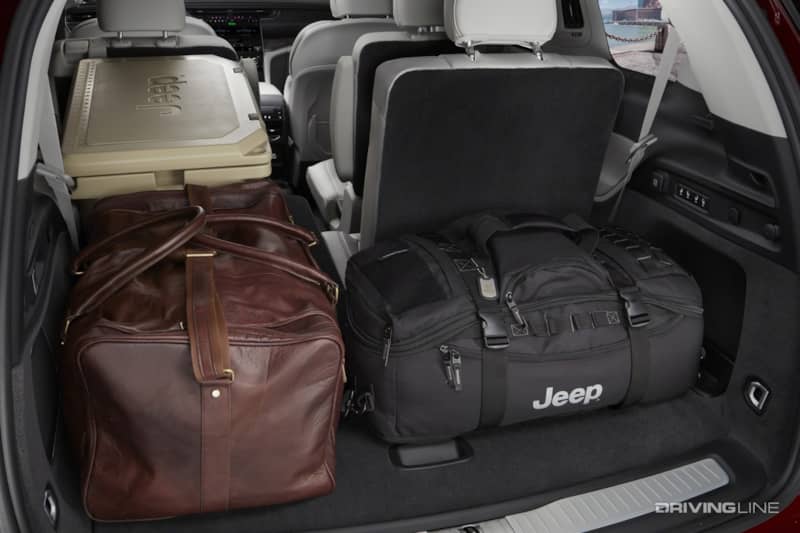 My Overland's 357 hp version of Jeep's ubiquitous 5.7-liter V8 was up to the task of motivating the heavier L, thanks in large part to its 390 lb-ft of torque. Well-managed by an eight-speed automatic transmission, I had no issue with the SUV's acceleration, but was surprised by how much vibration it exhibited when cruising at around 1,500 rpm, as there were times when both the steering wheel and the gas pedal were thrumming as though the engine was stumbling. I had the same experience several times when idling at a stoplight, and it was as puzzling as it was disappointing given past positive experiences with this drivetrain combo.
Worthwhile Stretch
Given that the reason for plus-sizing the Grand Cherokee was to provide a more commodious habitat, it's worth noting that the increase in cabin size is more than the perfunctory stretch seen on some seven-passenger vehicles. The second row (which can be had with either captain's chairs or a split bench) slides forwards and backwards to ensure reasonable leg room for those riding at the very rear, and I was able to squeeze my average sized body into the way-way-back without any undue awkwardness. It's a realistic perch for adults over a short distance, and perfectly adequate for children on a longer stretch.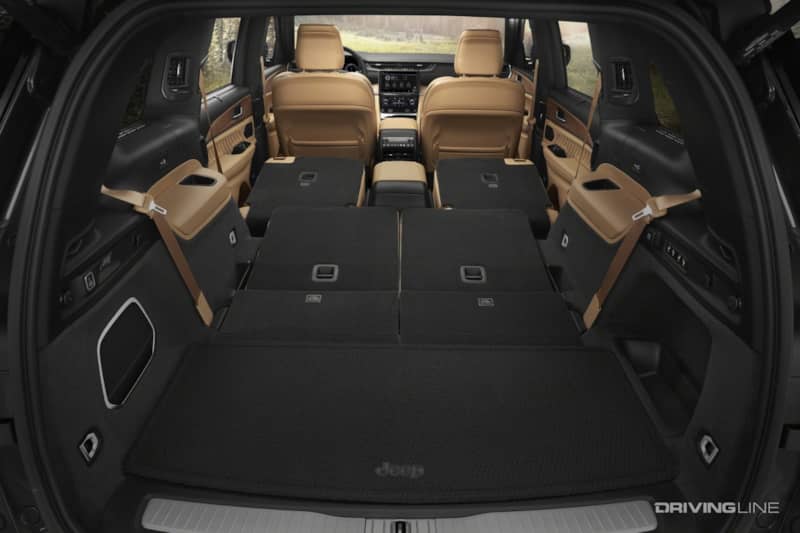 Even with every seat occupied, the Grand Cherokee L can swallow 17 cubic feet of gear, a figure that expands by 30 cubic feet with the 3rd row folded flat. Just under 85 cubes in total are available behind the driver's seat, which is a huge increase compared to the two-row GC.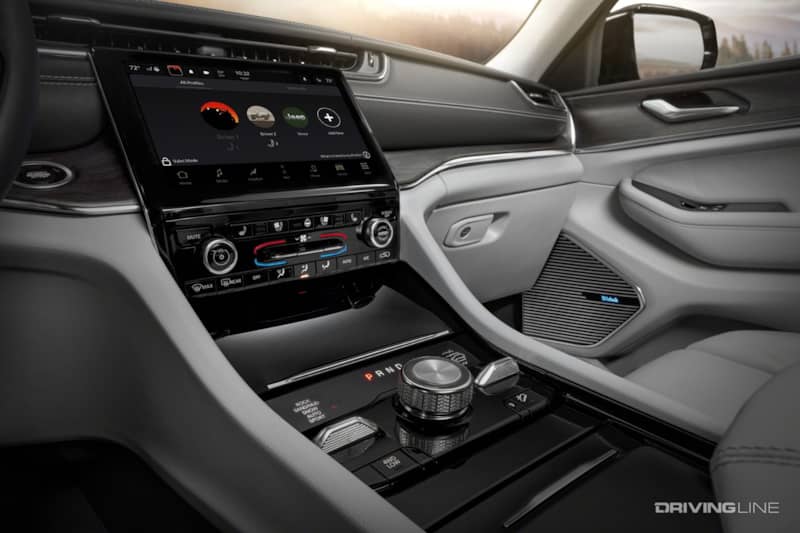 In terms of fit and finish, the Overland trim's leather accents and wood inlays add welcome warmth to the cabin, although there are still several areas—notably the borders of the center console—where harder plastic puts in a surprise appearance. Jeep continues to impress with its Uconnect infotainment system (and its Apple CarPlay / Android Auto availability) and the gauge cluster also provided a range of configurations that could shuttle navigation details, music controls, and other vehicle information to an attractive screen positioned directly in front of the driver (including a night vision system). For 2022, you can even get an additional display integrated into the passenger-side dashboard, which when matched with screens in the rear means not a single Jeep occupant will have to engage with one another in conversation for the duration of a journey.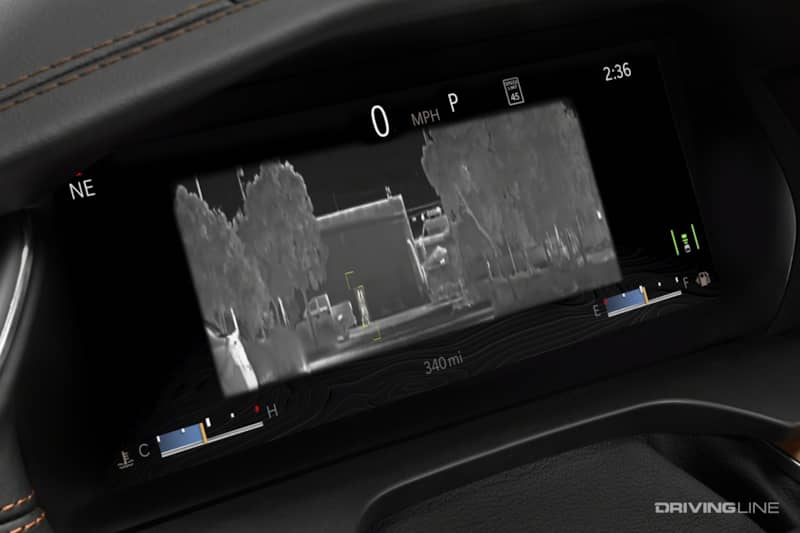 Overall, the Grand Cherokee L's controls were intuitive and well-placed, and each toggle or switch felt integrated into the overall design of the interior rather than simply tacked on wherever they might fit. This flow jived well with the quiet and composed nature of the SUV while traveling down the highway, with a lack of wind or road noise marred only by the engine's unfortunate driveline vibration at low RPM.
L or Waggy?
With the 2022 Jeep Grand Cherokee L priced at $39,220 for the base Laredo trim, and topping out at $64,395 for the Summit Reserve (nearly $10,000 more than the Overland's starting sticker), the SUV continues its habit of covering a wide patch of ground with potential customers. It's a small premium to pay over the two-row Grand Cherokee, too, which mostly matches its trim levels and comes in at between $1,500 and $2,000 less.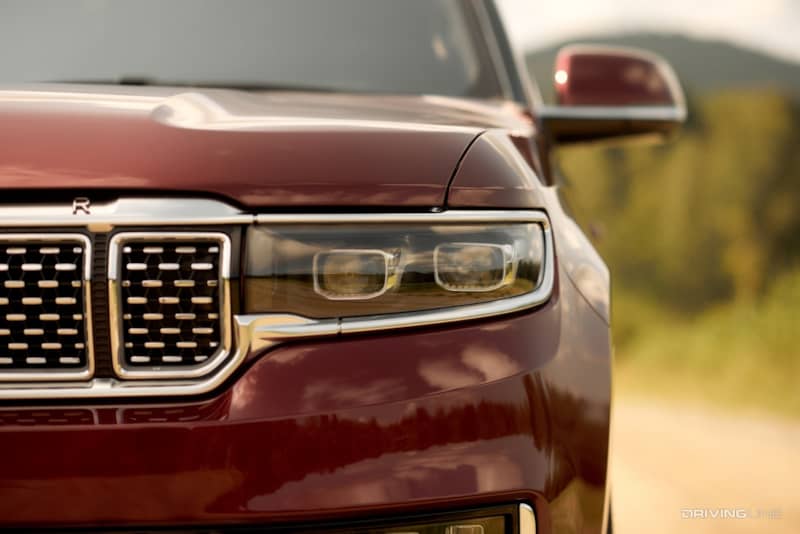 The real question for Jeep fans won't be whether they want a two-row or a three-row version of the Grand Cherokee, as that's a decision largely dictated by how often owners expect to tag in extra seating. Rather, with the 'Series II' Wagoner offered at $69,440, some luxury-seeking buyers will no doubt be pondering the sub-$5k gap between the GC and the big-body, full-size Waggy, which introduces a truck-based frame, even more interior room, and slightly more upscale environs.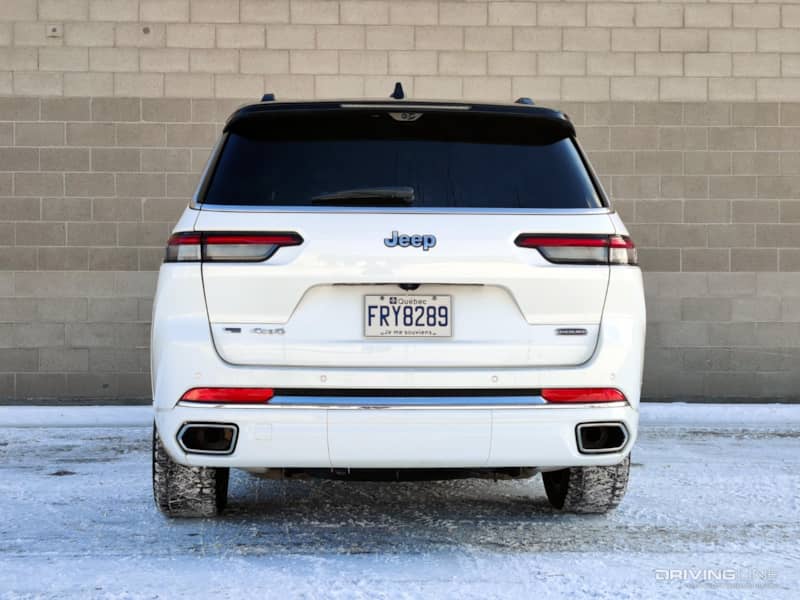 After a decade or so of avoiding the three-row SUV segment (thanks in large part to the failure of the unloved Commander), Jeep now has a pair of strong contenders in a field that only continues to grow. Minus the unrefined experience with its V8 while cruising, the nimbler Grand Cherokee L is close enough to the behemoth Wagoneer to steal at least a few sales away from price-sensitive drivers.