Inline-Six Turbo or PHEV: Will Mazda's New 2024 CX-90 Take Down the RAV4 Prime & Other Competitors?
Over the last decade, except for the MX-5 Miata, nearly every Mazda model on sale in America has been built from the same basic bones. Whether it's the compact Mazda3 sedan or the three-row CX-9 SUV, all Mazdas have shared the same front-drive-based platforms and the same four-cylinder engines: a 2.5L in either naturally aspirated or turbocharged form.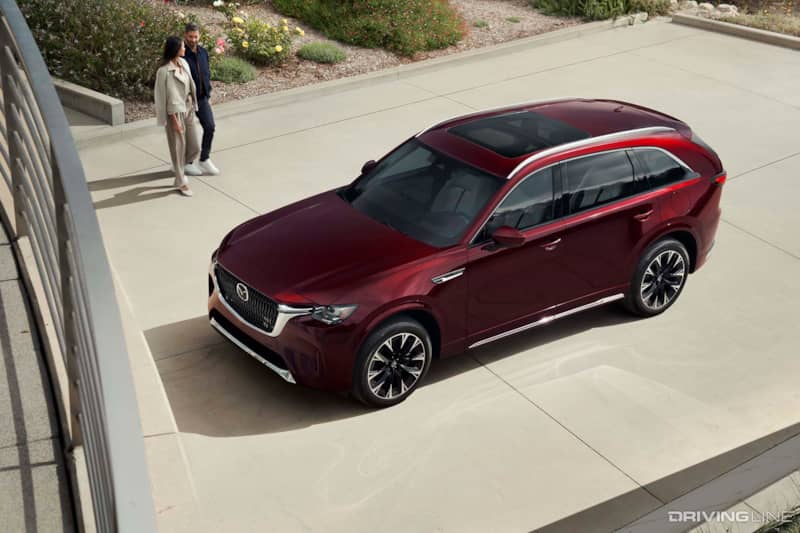 There's nothing bad about that—Mazda is still a small company overall—and those cars mentioned above are often the best-driving cars in their segments. But as the brand has increasingly tried to position itself upmarket, it was clear they'd have to evolve their lineup beyond just one basic platform.
Bigger and Better 
And if you want to compete against "premium brands" in today's market that means things like rear-drive layouts, larger engines and most importantly, electrification. And that's where the radically new 2024 Mazda CX-90 comes in.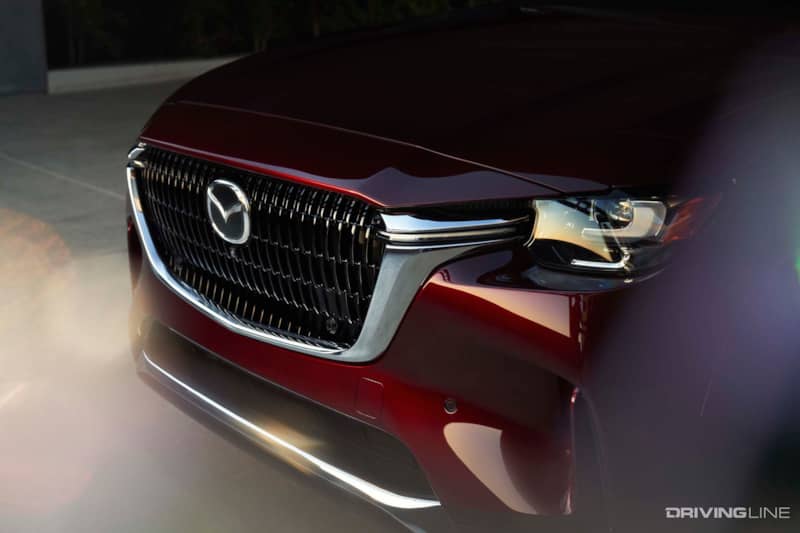 As its name suggests, the CX-90 is the replacement for the aging CX-9, and though its still a three-row crossover it's been thoroughly redone inside and out.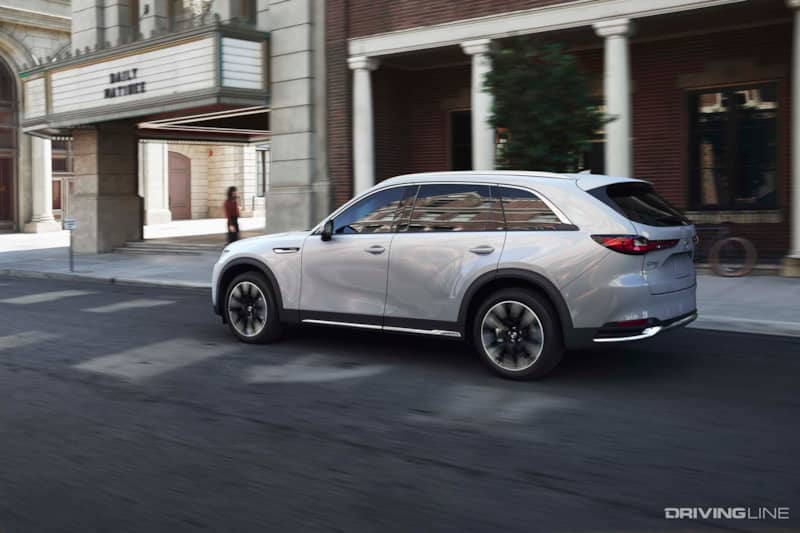 It's built on the company's new large platform, which leaves behind the old front-drive layout for a rear-wheel-drive one. And new rear-biased proportions are very evident in the CX-90's profile.
Inline-Six or PHEV
Under that long hood sits a brand new turbocharged 3.3L Skyactiv inline-six engine that makes 340hp and 369 pound feet of torque. It also has a small electric motor mounted between the engine and transmission to assist at low speeds.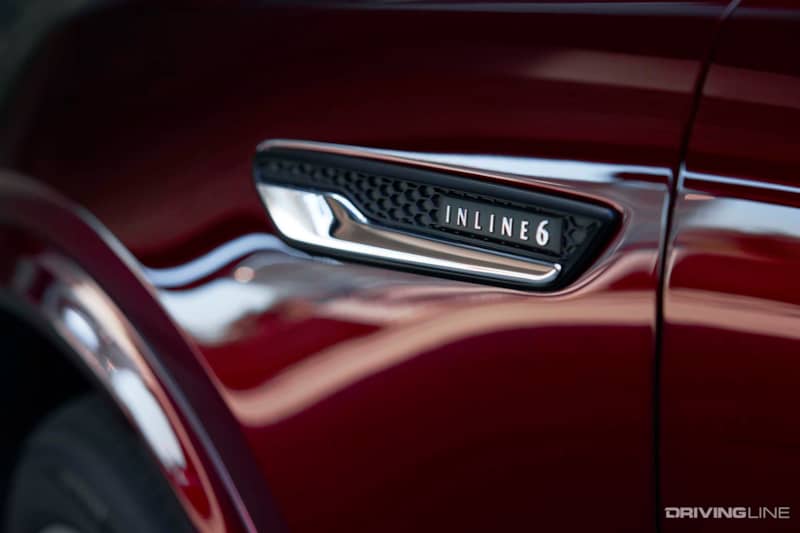 But if you want more electric power, you'll probably want the CX-90 PHEV. It uses a 323hp 2.5L four-cylinder hybrid setup and has a 17.8 kWH battery which should provide a nice amount of electric-only driving range.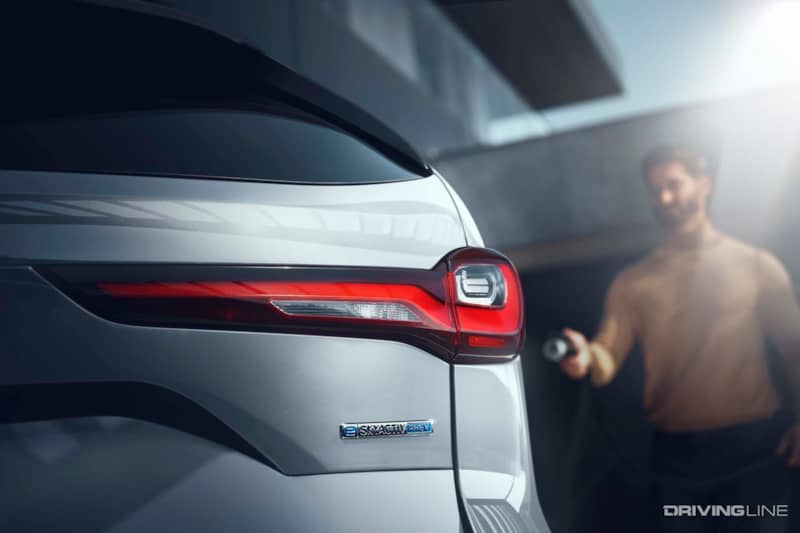 Both versions will come standard with AWD (though now rear-drive based, as we mentioned) and both will use a brand new eight-speed automatic transmission developed for Mazda's new large platform.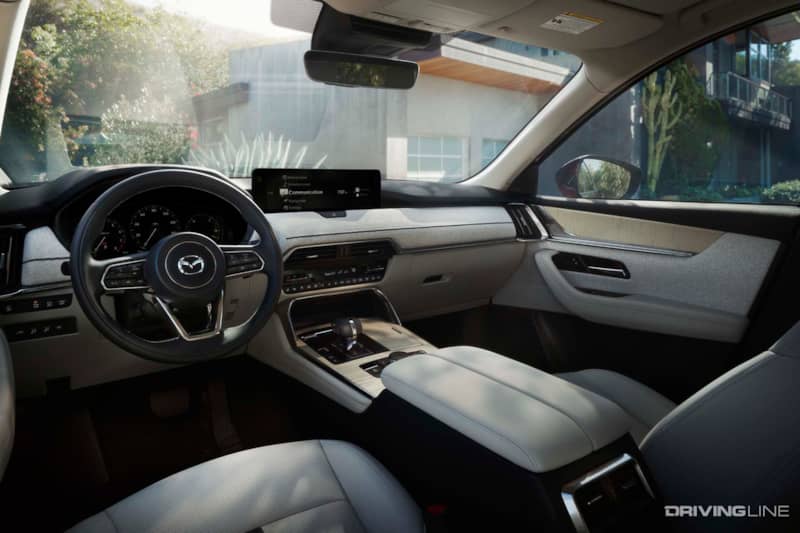 All of the new tech comes with a package that is both larger and more upscale than the vehicle it replaces, and it gets the same subtle but stylish interior design that modern Mazdas are known for.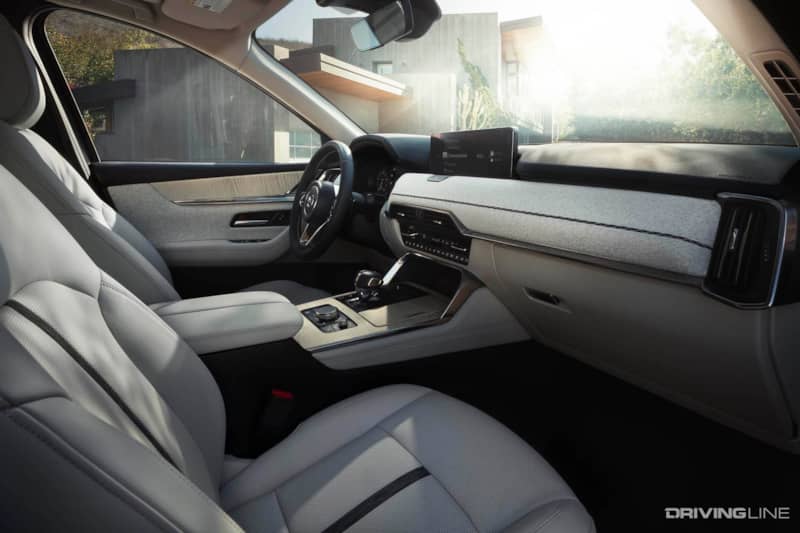 Watch Out RAV4 Prime?
Mazda hasn't released final driving range or fuel economy numbers, but it's natural to compare the CX-90 to another Japanese PHEV, the Toyota RAV4 Prime. The Toyota is a smaller vehicle, but it uses the same size engine and a similar battery to the CX-90, and it's proven to be tremendously popular.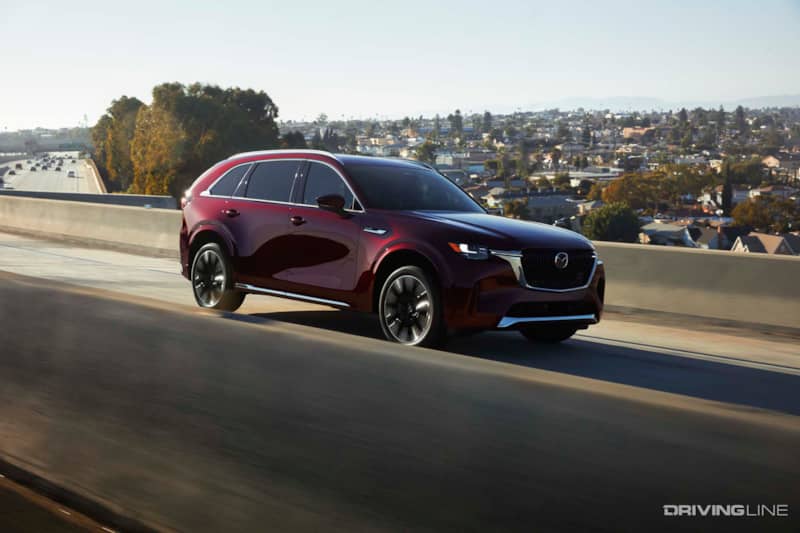 Mazda also hasn't announced any pricing for CX-90, but we would guess the inline-six version will start in the low $40,000s, with the PHEV starting in the high $40,000s or low $50,000s. And those numbers might not be too far of from a loaded RAV4 Prime.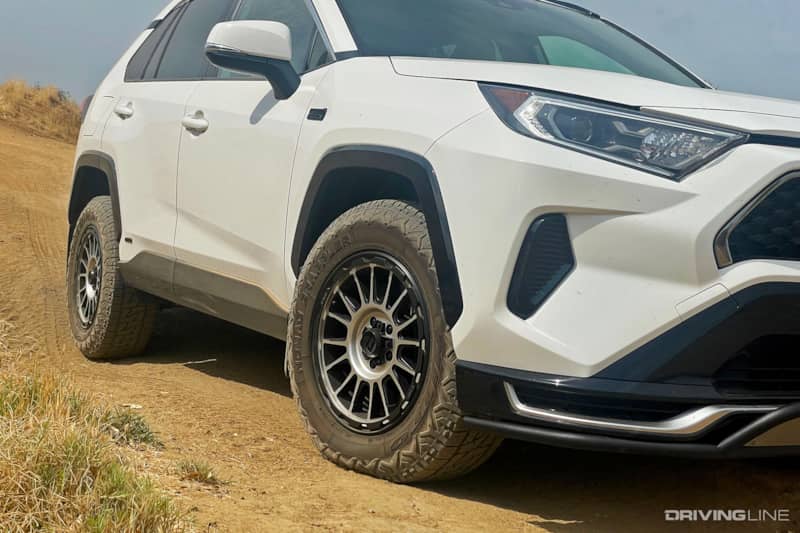 We've found that a PHEV crossover with a decent amount of EV range is one of the best all-around vehicles you can get, and if the CX-90 turns out to be anywhere near as good as the RAV4 Prime Mazda could have a big hit on its hands.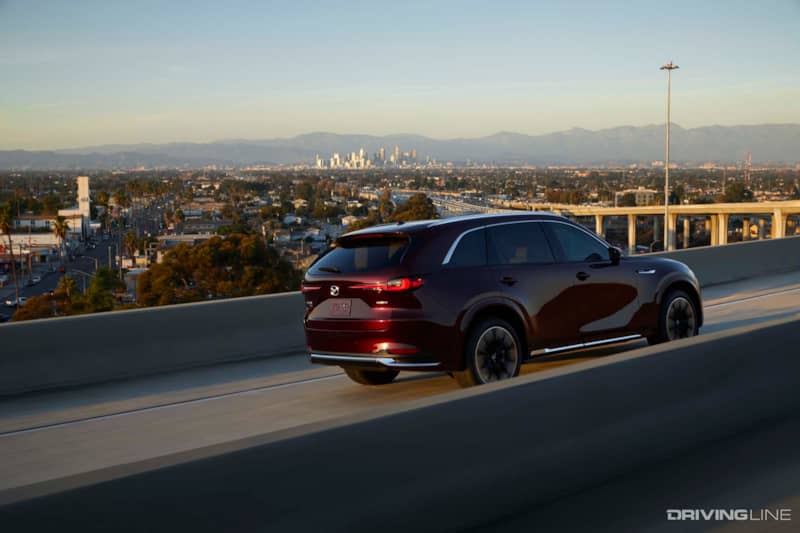 And ultimately, whether it's the new turbo inline-six or the PHEV, it's nice to see Mazda finally introduce a new platform and powertrains to back up its premium brand ambitions. We'll be looking forward to seeing the CX-90 hit the streets starting this spring.