S197 Boss 302 vs S550 Mustang GT Performance Package: Which is the Better 5.0 Buy?
It was over a decade ago now, when Ford revived the iconic Boss 302 name for a special, track-focused Mustang based on the S197 Mustang GT.
Not only did the 2012-2013 Boss 302 have the iconic Boss look, but the upgrades Ford's engineers did to the Boss 302's engine and chassis also helped it become one of the best driving and best performing live-axle Mustangs ever built.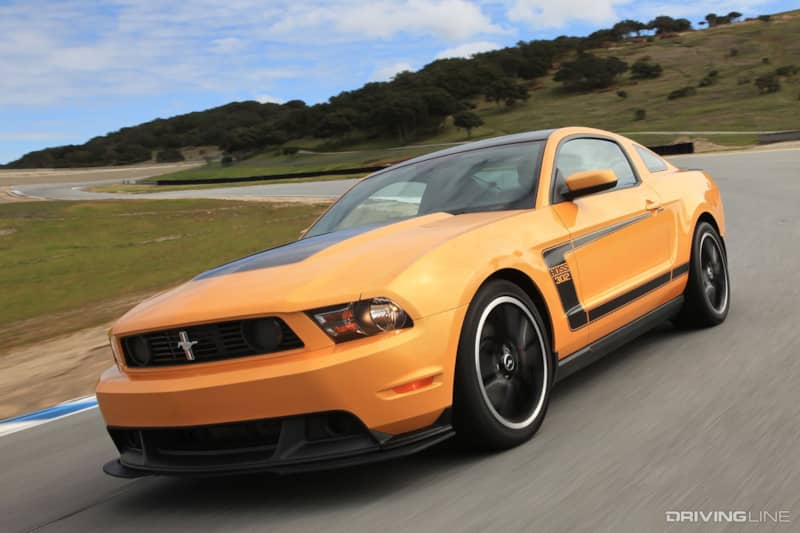 So it's not surprising that when Ford was developing the all-new S550 Mustang GT that debuted a couple years later, the Boss 302 was considered a benchmark for performance and feel—especially GT's equipped with the factory performance package.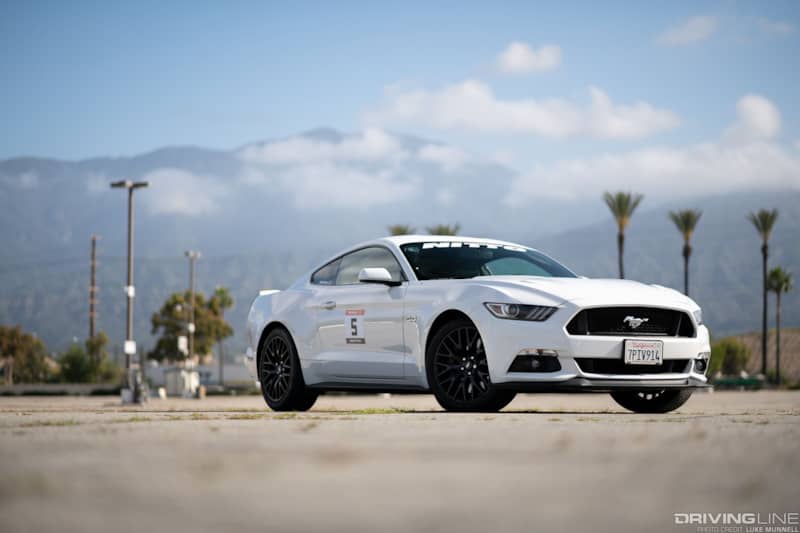 The 5.0 Coyote engines are quite similar on each car—with the 2015-2017 S550 GT outputting 435hp and 400 pound feet of torque to the Boss 302's 444hp and 380 pound feet of torque.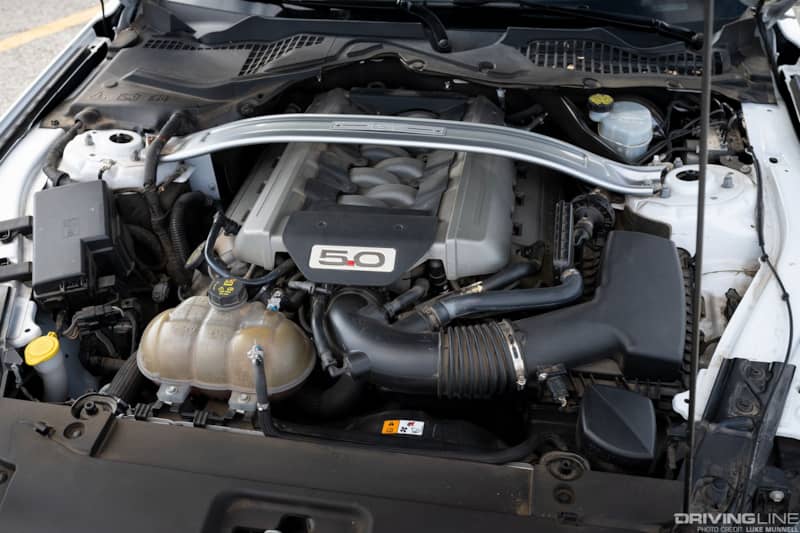 The larger difference is in the chassis and interior, with the Boss riding on the old live-axle S197 platform and the S550 being a much different structure with independent rear suspension and a much more "modern" cabin and seating position.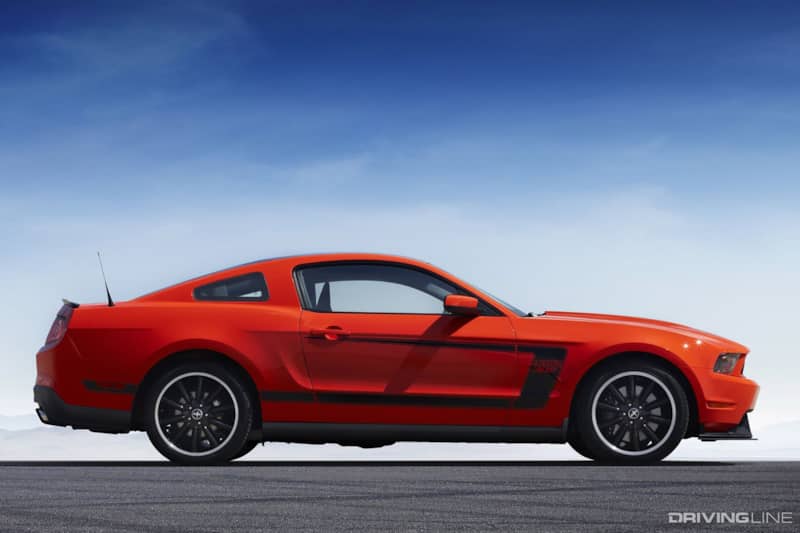 But looking at the two Mustangs from today's perspective? Is there one that's a better performance or better enthusiast choice than the other when considering used options?
Let's take a look.
Performance By The Numbers
As you'd expect, on a track with equal tires the raw performance figures of the two cars are not far off from each other.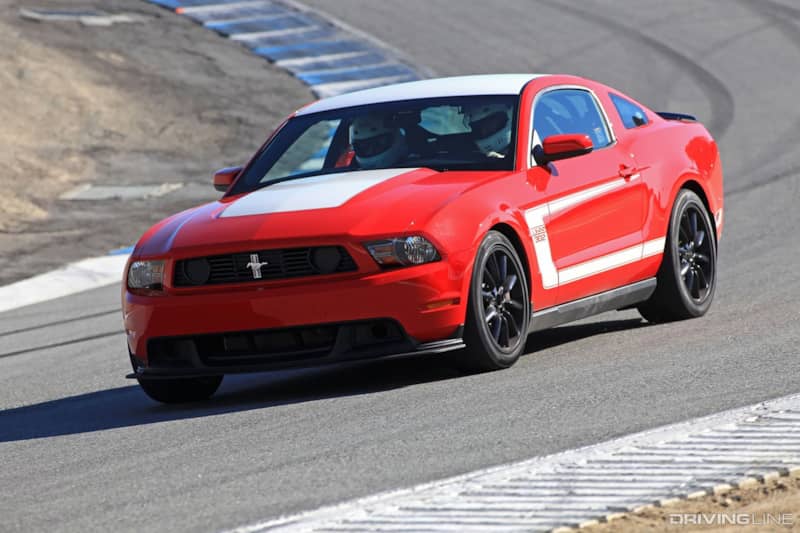 In fact, despite being older, the Boss 302 should actually edge out a stock S550 GT in most situations—largely because of its slight weight advantage and more aggressive factory suspension settings.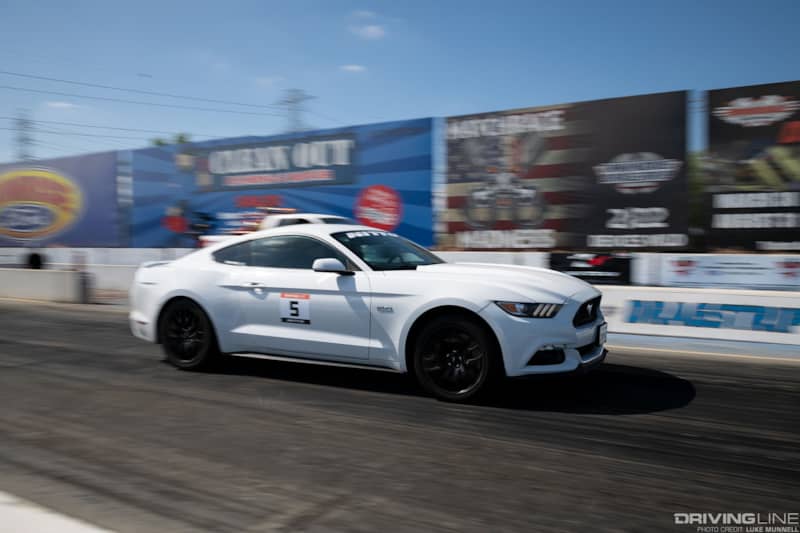 All things being equal, a Boss 302 should be a few tenths ahead in the quarter-mile and also a bit faster around a road course, but likely not enough for a casual driver to notice.
Character
But we all know that there's more to a car than just raw performance numbers. And this is where the two Coyote-powered Mustangs start to diverge.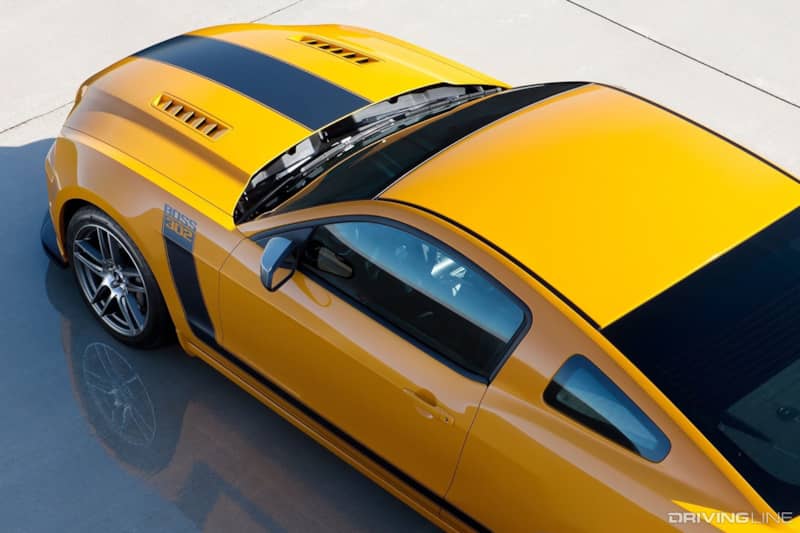 While Ford had fully nailed down the performance of the live-axle Mustang with the Boss 302, it's still going to be both less forgiving and less comfortable than the S550 and its IRS.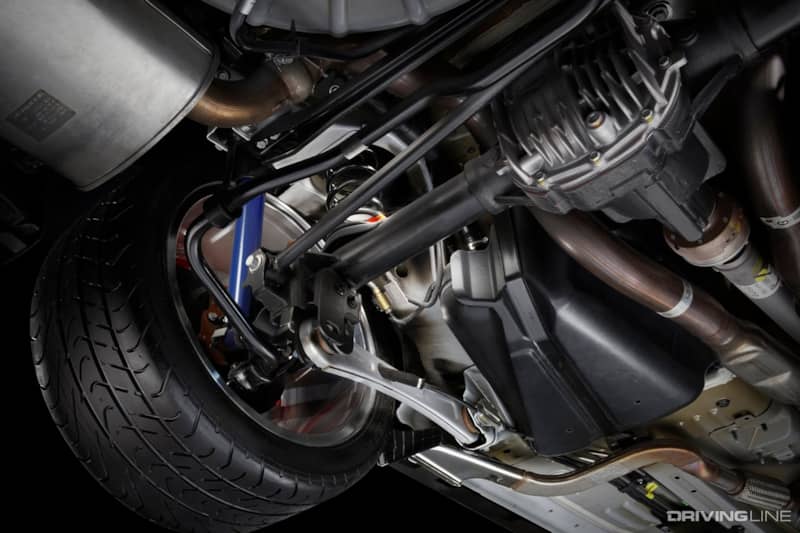 As a daily driver, most will find the S550 to be a lot more refined and it should also be easier to drive fast—and its interior is also laid out better.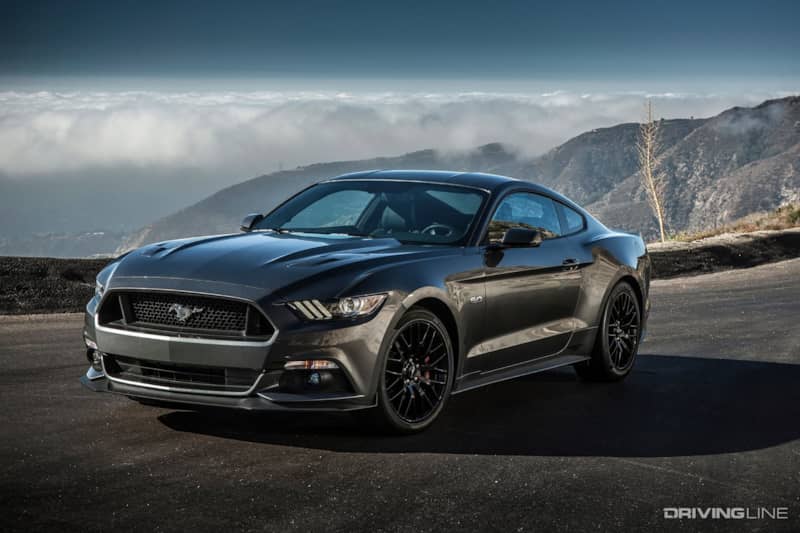 On the other hand, there's a rawness to the Boss 302 that you don't find in the S550. It's a little bit rowdy, and it's proud of it. It just depends what your preference is.
Value
There was a time a few years back when you could easily find a low mileage 2012 or 2013 Boss 302 for as little as $28,000, but it looks like those days are gone.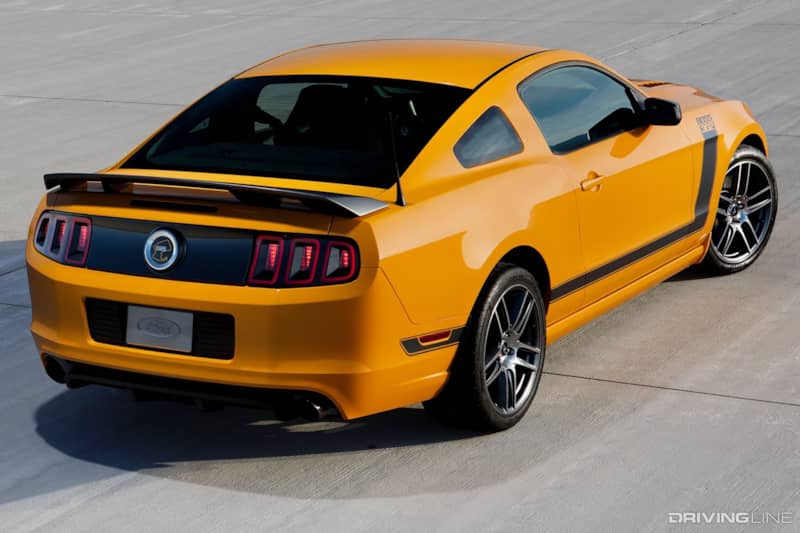 Today you are more realistically looking in the mid to high $30,000s range for a decent Boss 302, with lower mileage, desirable colors pushing into the 40s. And much more for the rare Laguna Seca model.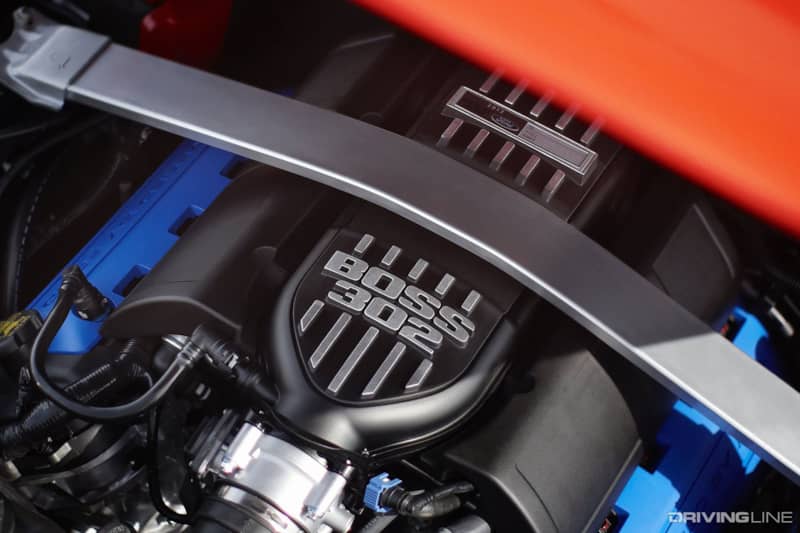 And, even aside from the current bubble that's driven up the prices of basically all cars, it's unlikely that Boss 302s will depreciate much more given their low production numbers. 
Used S550 Performance Package Mustang GTs also aren't as cheap they were a couple years ago, but you can still find a nice example for around $30,000 without too much effort.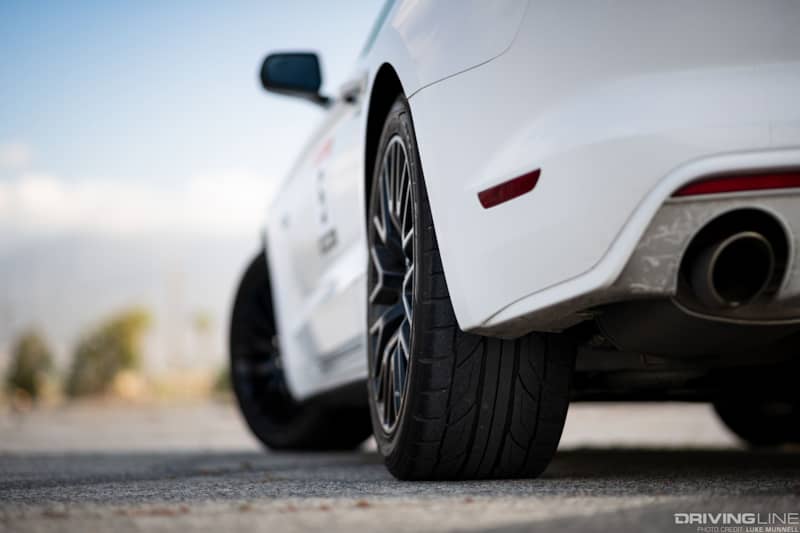 No Wrong Choice
Ultimately it's impressive that two modern Mustangs with nearly the same powertrain and similar performance numbers could feel so different from each other. 
And there's really no wrong choice when it comes to choosing between the two. But depending on your goals each offers its own advantage.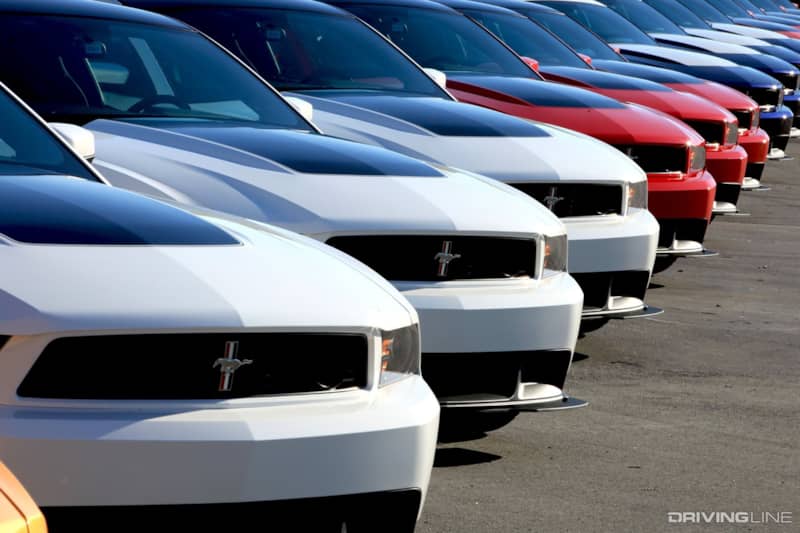 If you are looking for a car that will be a daily driver the S550 GT should be an easy choice with its added refinement and modern conveniences.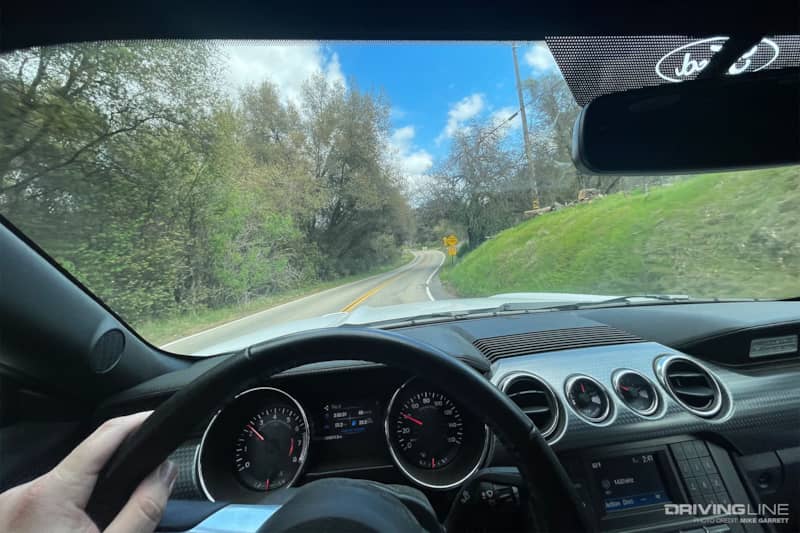 Likewise, if you are planning a lot of aftermarket upgrades, the S550 should be cheaper to purchase initially, and its more modern platform should pay dividends later on.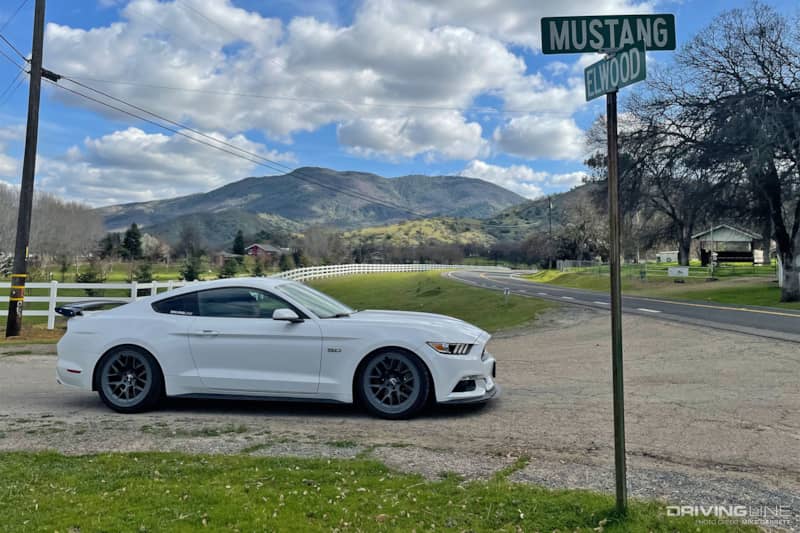 On the other hand, if you are simply looking for a weekend toy and don't want to do any upgrades, the appeal of the S197 Boss 302 seems timeless.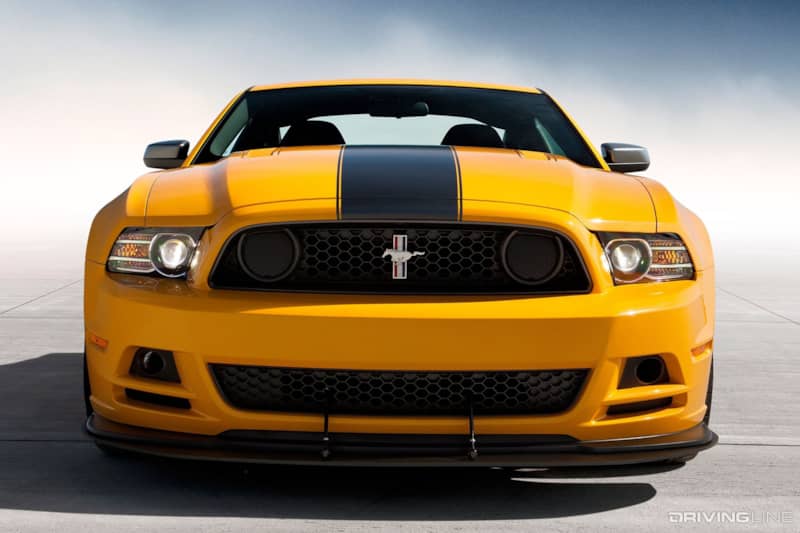 The Boss 302 is also a lot less common on the road and has already proved itself as a modern classic, while still delivering performance that competes with today's best.
Either way, you can't go wrong with one of these 5.0-powered modern Mustangs.  
More From

Driving Line
Need some help breaking down all the different factory performance packages on S197 and S550 Mustangs? We've got you covered.