Second Chance Camaro
No matter what your first car was, there's something special about it. Looking back now, it might not have been the nicest or fastest vehicle, but for a kid just out of high school, you considered yourself lucky to have a set of wheels. If you can imagine having that car today, would you still want it? Very few individuals have managed to hang on to the very car that gave them so many fond experiences, while others would trade just about anything in order to relive the good 'ol glory days. Sometimes, making an effort to recapture those feelings can be a struggle to turn into reality.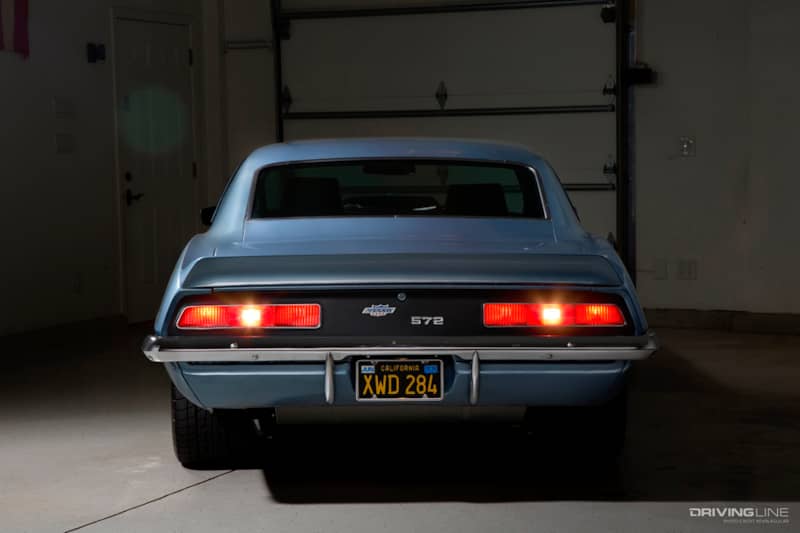 If you share the same desire for tracking down the vehicle that was so impactful to your youth, then you can relate to the adventure in hunting it down. And why would we be so fond of such vehicle? Well most times having a car meant you had a way to escape the oppression of your parents' house and get into trouble with your friends. For Jeff Johnson of Yorba Linda, CA, he recently dedicated his time to finding a '69 Camaro like he had new back in high school. Originally, his parents gifted it to help celebrate him graduating with a full scholarship to General Motors Institute, which is now called Kettering University. The car was a huge part of his youth and he shared many memories with it.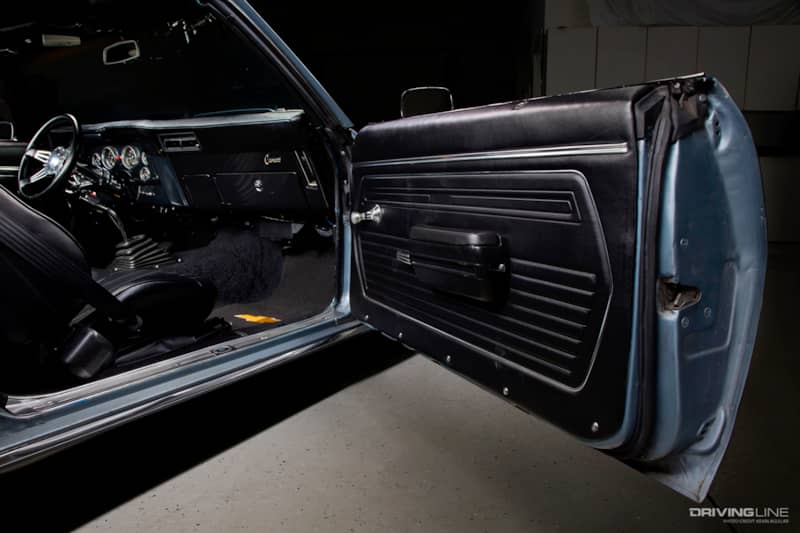 Jeff clearly recalls cruising the famous Whittier Blvd. on weekend nights back in those early days. He and his friends shared plenty of good times just driving around and enjoying the freedom of having a good running car. He even had his first date with his now wife at the '72 NHRA Winternationals. Unfortunately, he had to sell it so they could furnish their first home. Jeff's father-in-law let him use his '62 Chevy wagon, which was definitely a step down from the Camaro. We've heard this story all too often and life can sometimes swing the wrong direction pretty hard. And what should you do in these situations? Buckle down for the time being, and form a plan to get back the car.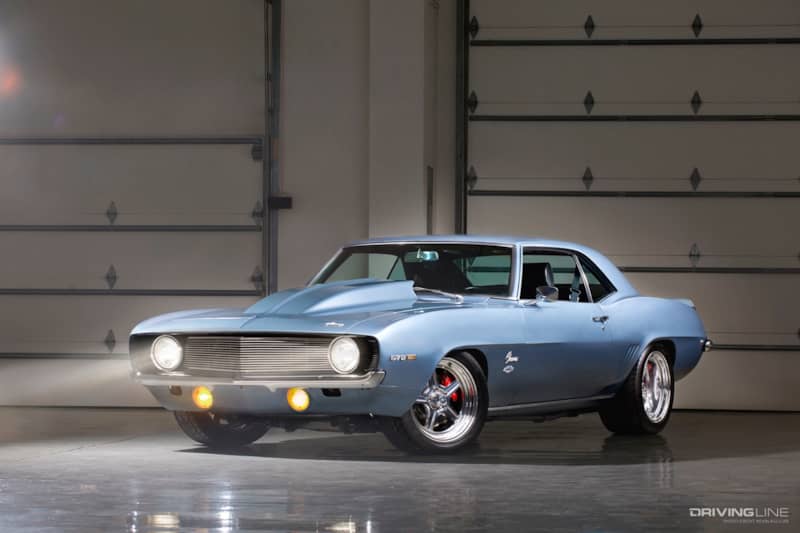 This was exactly the strategy that the Johnsons had been working on together for nearly 50 years. While taking a look back, Jeff's wife, Joyce, suggested that he look for another '69 Camaro to buy and build. It sounded easier than it was as it is pretty tough to find a good car of this age without major rust issues and it took Jeff about a year to accomplish. Originally, Jeff had a grand adventure in his head of finding a car in another state and driving it back on a relaxing road trip. However, his dream car actually ended up only being 10-minutes away from his house.He didn't have to travel the globe in order to get this car, so they had some extra time and cash to trick it out.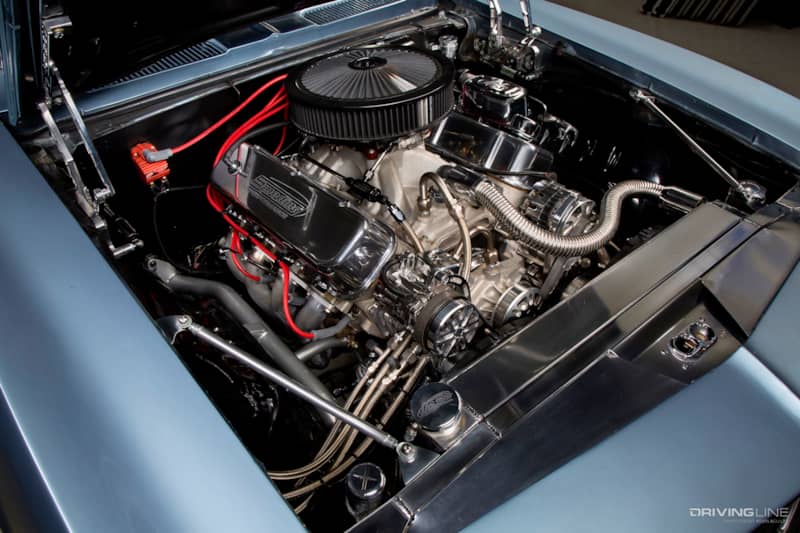 Though Jeff had nothing but the best memories of his original car, his thoughts on the new car were a bit lackluster. It seems that his refined taste of modern performance tainted his passion for the mild 350ci V8 that was under the hood of his new car. While out at the LA Roadster Show, he ran across Smeding Performance and was impressed at the engine packages they had on hand. What really attracted him was their 572ci, which uses a Dart "M" block and has the same dimensions as a 427ci engine, making it fit easily in the engine bay of the Camaro. Another plus to Smeding's power plant was that it ran on 91 octane pump gas, making it the perfect choice as he was planning on the car being more of a cruiser instead on a race vehicle. However, if he does ever wish to "school some fools," the 737hp and 740lb-ft of torque produced by the engine will definitely do the trick. Jeff also wanted total control of the power and bolted up a TREMEC T56 manual transmission with a Centerforce dual disc clutch.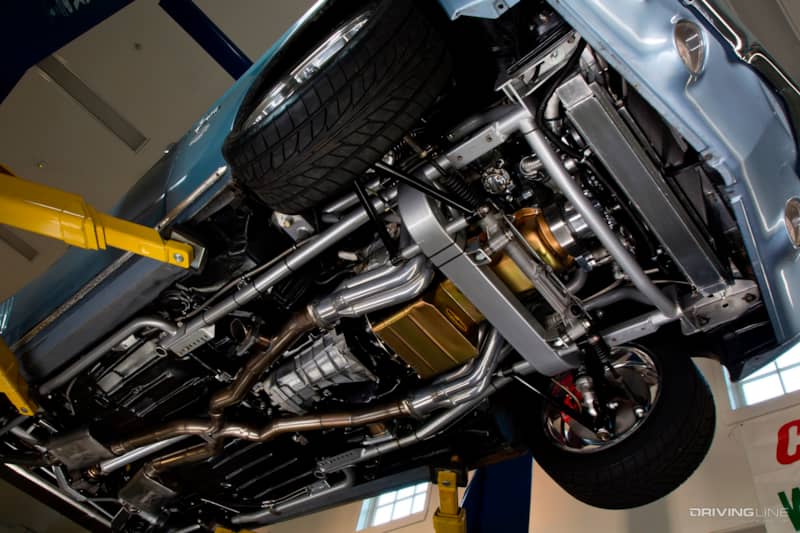 Parts upgrades had snowballed and Jeff knew the next stage of the build would be to upgrade the suspension so that the car could properly lay down the power. After shopping around for a few complete packages, he settled on front and rear kits from Total Cost Involved (TCI) as he came across many positive reviews during his research. Another big selling point was the tubular subframe that had a better performance appearance over the others on the market. Helping to make for a smooth ride that could handle the demands of Jeff's heavy right foot is a set of TCI coil-overs and rear 4-link system to hold the Currie 9-inch rearend in place. Bringing it all to a halt is a set of 12-inch disc brakes from Wilwood powered by a Classic Performance Products Hyroboost.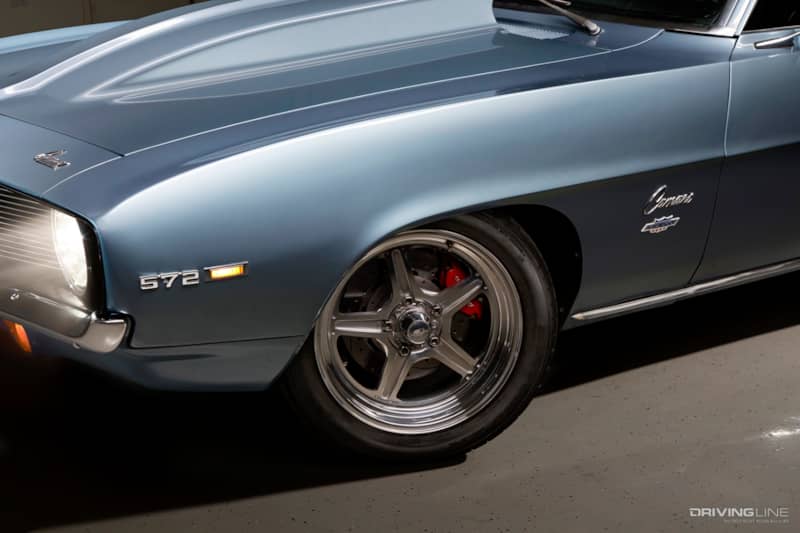 When it came time to focus on the exterior of this Camaro, Jeff kept things simple and got it all in tiptop shape with replacement parts he found at local swap meets and in Classic Industries' detailed catalog. Before having Fisher Auto Body of South Gate, CA paint the car in Le Mans Blue, he added an AMD 4-inch steel cowl hood and billet front grille insert. Topping off the looks of the Camaro is a classic set of Billet Specialties Street Lite wheels. Handling both form and function is the 245/45ZR17 and 315/35ZR17 Nitto NT555 tires. They were the perfect tire choice as they provide excellent traction and an extended lifespan for a performance tire.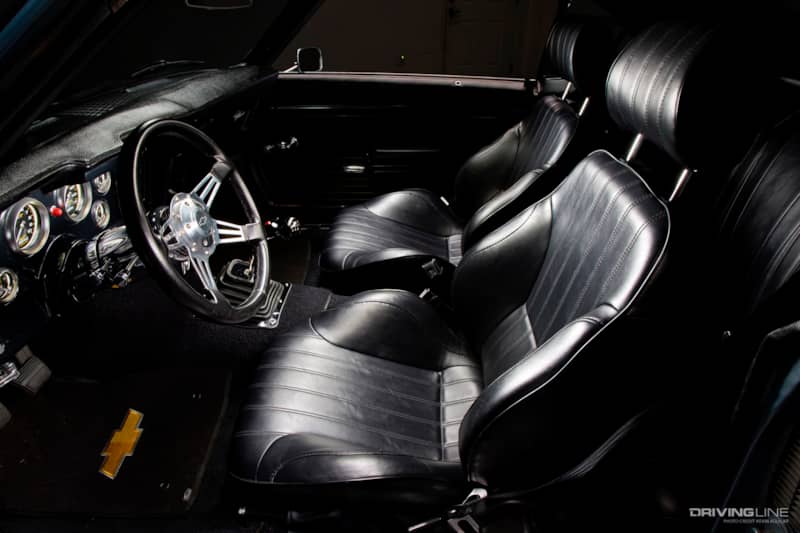 Continuing with the subtle theme, the interior is also subdued with custom pieces sprinkled in. Up front, the steering column was replaced by one from Ididit that's topped off with a wheel from Billet Specialties. Keeping track of the engine vitals is a set of AutoMeter gauges encased by a carbon fiber cluster. Seating was upgraded with a new cover for the rear and front Rally buckets from Procar. All the rest of the pieces like the carpet and other miscellaneous replacement parts were sourced from Classic Industries.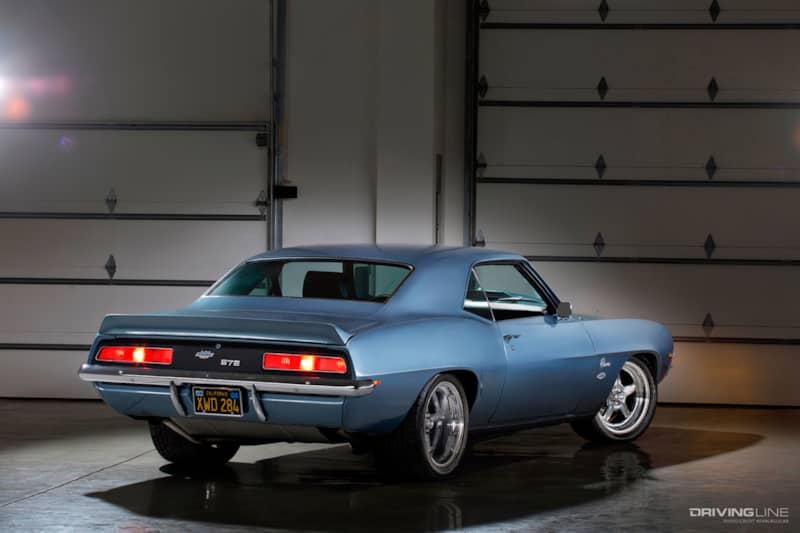 With this second '69 Camaro completed in the spirit of the first, things have come together full circle. Not only does it let him relive the good times of the past, Jeff told us that it outperforms any Corvette he has ever owned.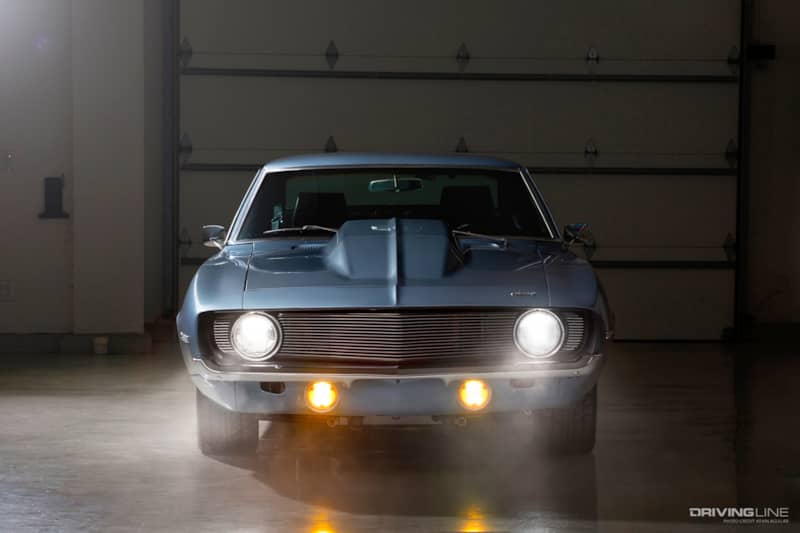 Seeing how special Jeff's first car was to him, we're sure he treasures every minute with this new and improved version. We should all be so lucky.