Si, Type R & Beyond: The 2019 Honda Civic Buyer's Guide
The Honda Civic has long been considered one of the world's great small cars and here in America it is one of the cars that helped put Honda on the map. Historically the Civic has always been affordable, economical and surprisingly fun to drive—making it a longtime favorite among enthusiasts.

In the earlier part of this decade, the Civic had fallen behind its competition but with the introduction of the 10th generation car back in 2016 the Civic quickly climbed back to the top of the segment—and from an auto enthusiast perspective there's a lot to like about the current Civic lineup with more models and varieties available than ever.

With that in mind, we figured Honda's iconic compact car would be a good subject for one of our enthusiast-oriented buyer's guides so let's take a look across the lineup from bottom to top. While many automakers have phased out manual transmissions altogether, Honda offers stick shifts in nearly all variants of the Civic and those are the models we'll be focusing on here.
Honda Civic Sport Sedan & Coupe
With a 2.0L DOHC VTEC four cylinder engine that makes 158hp, today's entry level Civics have specs that would have once been impressive for any Civic let alone the base model. And for 2019 Honda has introduced a new model called the Civic Sport which offers some nice upgrades over the base model LX—and best of all you can get it with a six speed manual.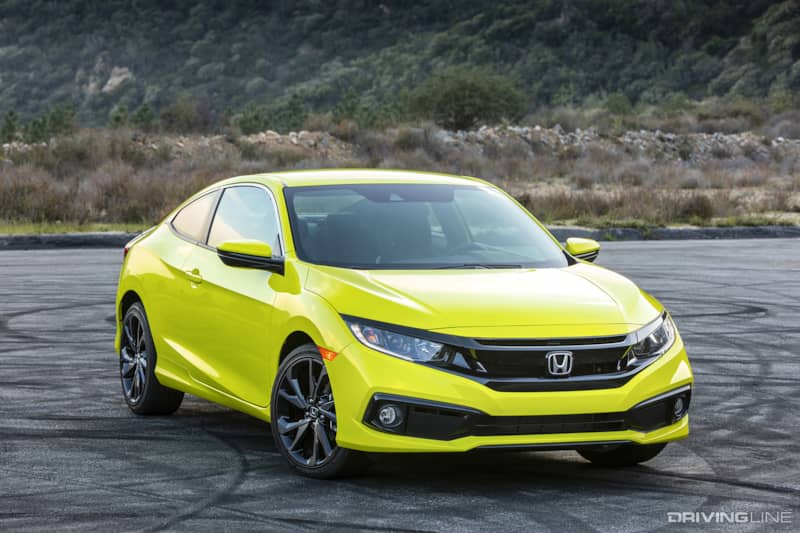 Available in either sedan or coupe body styles, the Civic Sport includes upgrades like 18" wheels, a center exit exhaust and an upgraded infotainment system with Apple CarPlay and Android Auto and and its MSRP comes in at just over $22,000 when equipped with a manual transmission.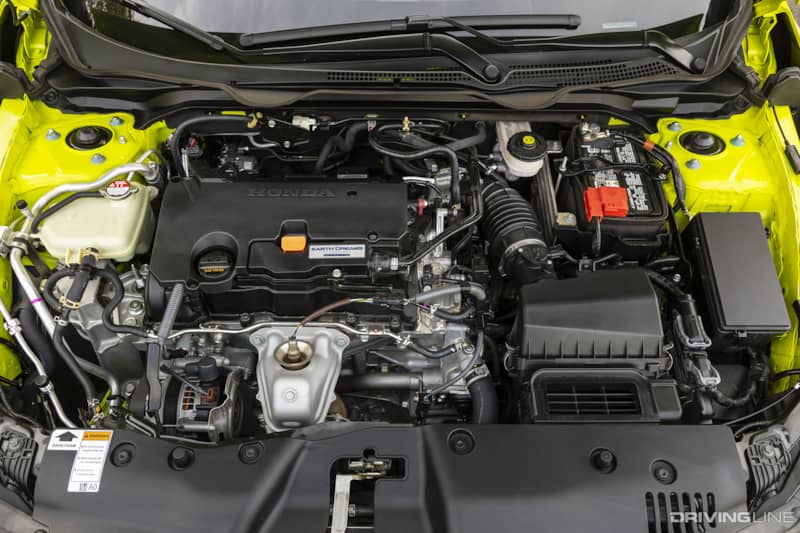 While it might not be a performance car per say, the Civic Sport is a solid choice for someone on a budget or someone looking for a modern car with the the kind of fun, naturally aspirated character that Honda used to be known for.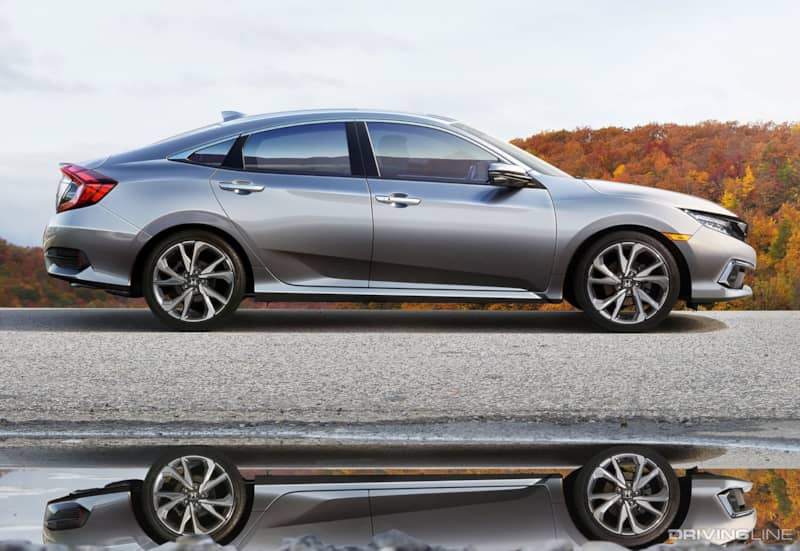 Honda Civic Sport Hatchback
Moving up the ladder, we get to the Civic Sport Hatchback, which actually has a completely different engine than its sedan and coupe counterparts. All Civic hatchbacks come powered by Honda's surprisingly potent 1.5L turbocharged four cylinder engine, and in sport trim it makes 180hp and 177 lb-ft of torque.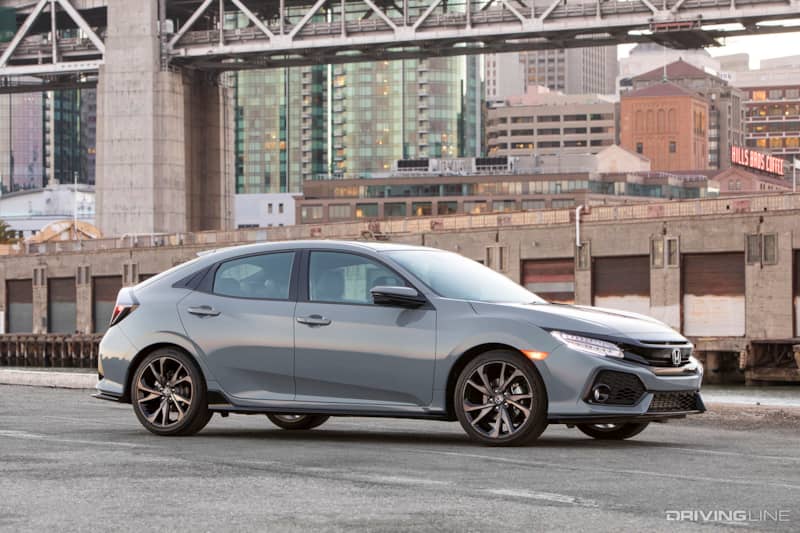 Aside from the Type R, the Sport is the only Civic Hatchback that comes with a manual transmission, and unfortunately it doesn't come with Apple CarPlay/Android Auto and some of the other amenities found on higher end models.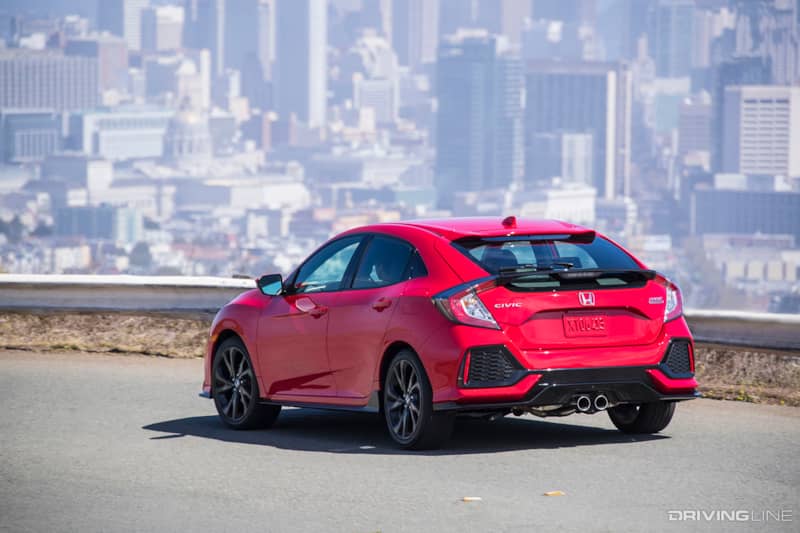 Along with its highly practical body style, the Civic Sport Hatchback occupies a nice middle ground in between a fuel efficient compact car and a bonafide hot hatch. At just over $23,000 it will cost you about $1,000 more than a Civic Sport Sedan with its less powerful engine.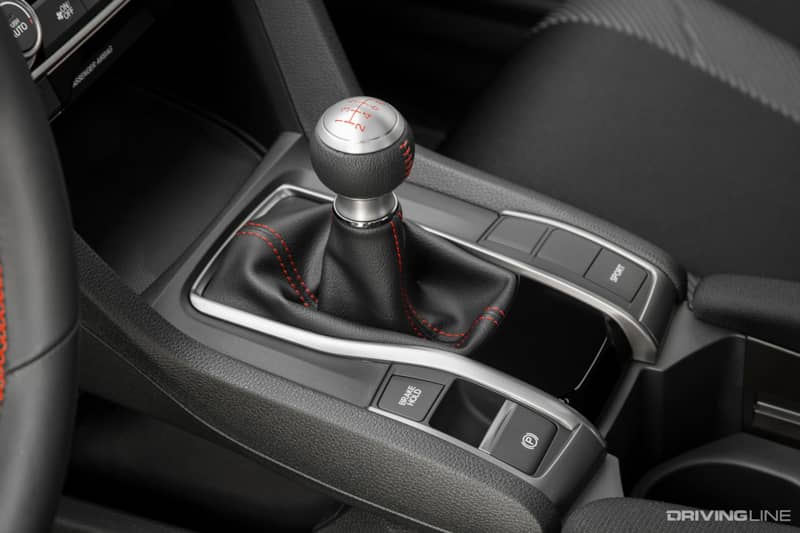 Honda Civic Si Sedan & Coupe
Next we get to the Civic Si, which might be the best bang for the buck in the whole Civic lineup. A 2019 Civic Si has a base price of just over $25,000 and for that price you get a huge list of improvements over the Sport-badged models.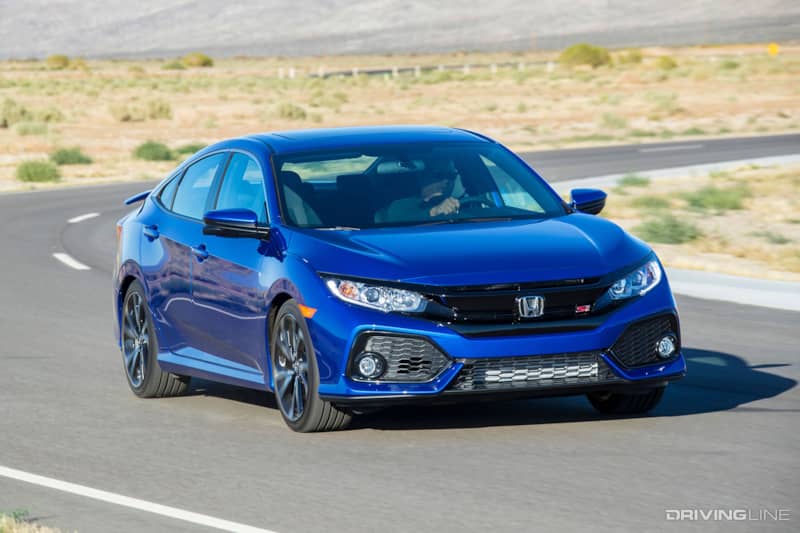 For starters you get a more powerful 1.5L turbo engine that makes 205hp and 192 lb-ft of torque, retuned suspension with adaptive dampers and most importantly a limited slip differential. That last bit is something that should be required on any front wheel drive car with performance aspirations.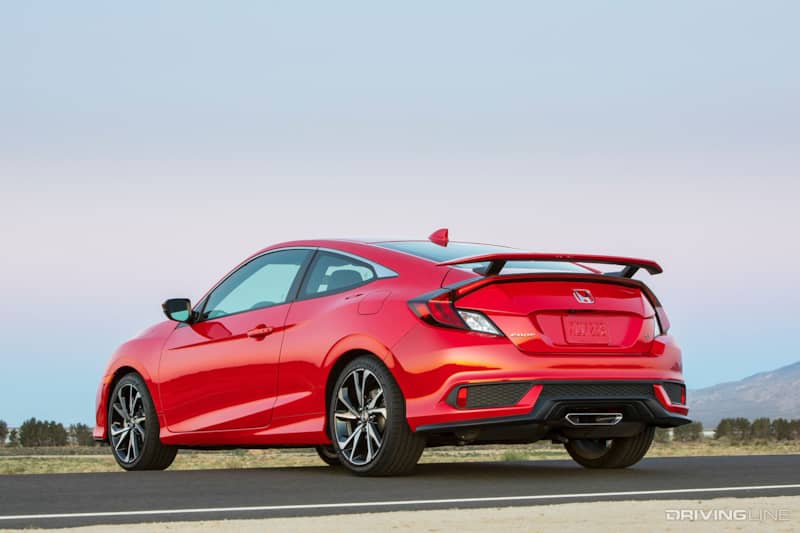 Aside from the performance upgrades, the Si also comes nicely equipped with Apple CarPlay & Android Auto, keyless start, heated seats and more, making it a great daily driver with a healthy amount of performance.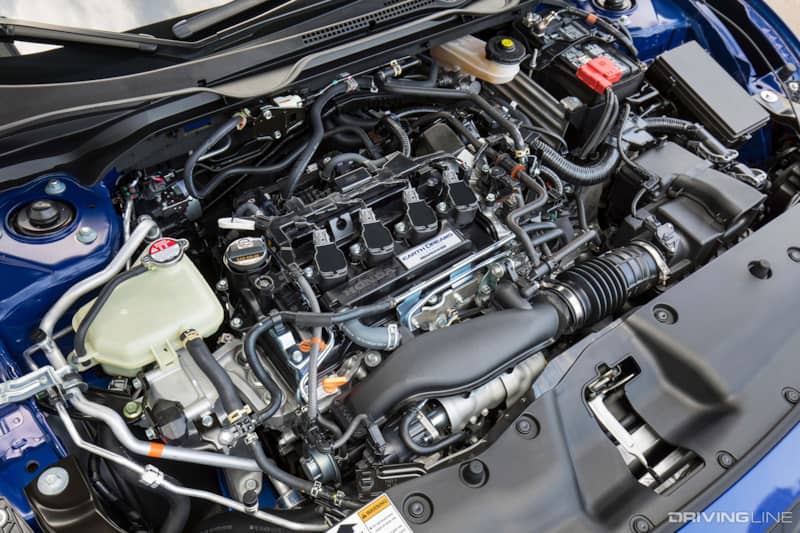 If you are in the market for a new Civic and have even a moderate interest in performance, the Si is the one to get. Yes it will set you back a couple grand more than the lower models, but you'll get a lot for your money, and that's before you even get to the high resale value that Si-badged Civics have always enjoyed.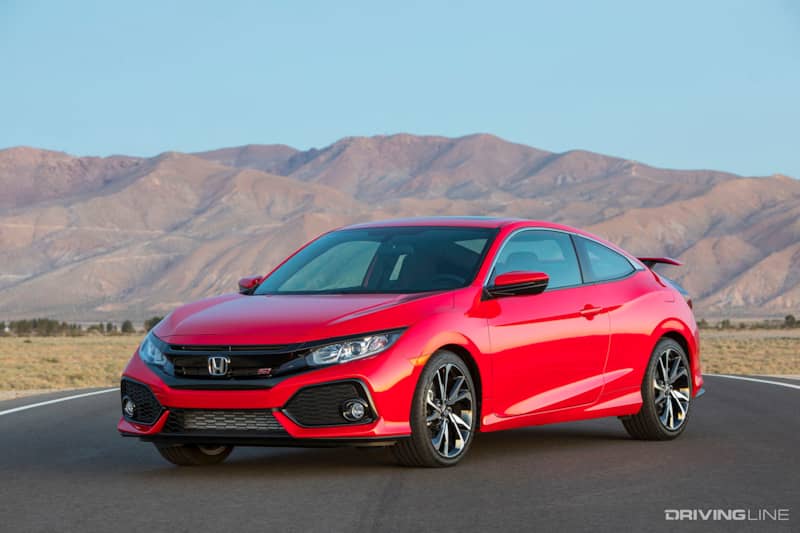 The biggest knock against the Si is that unfortunately Honda doesn't offer it as a hatchback, so those set on that body style will have to settle for the less expensive but less powerful Civic Sport.
Honda Civic Type R
Last but not least we get to the king of the hill—the Civic Type R. With an MSRP of just under $36,000 the Type R represents a substantial premium of more than $10,000 over the Civic Si but nobody would say that money goes to waste.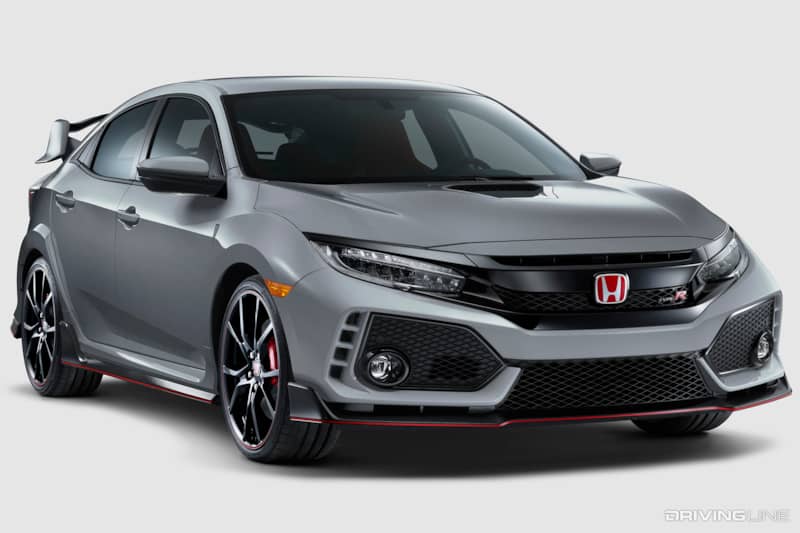 That extra cash gets you a larger 2.0L turbocharged engine that makes 306hp, a completely redesigned front suspension, big Brembo brakes, wider body panels, more aggressive seats, functional aero parts and a whole lot more.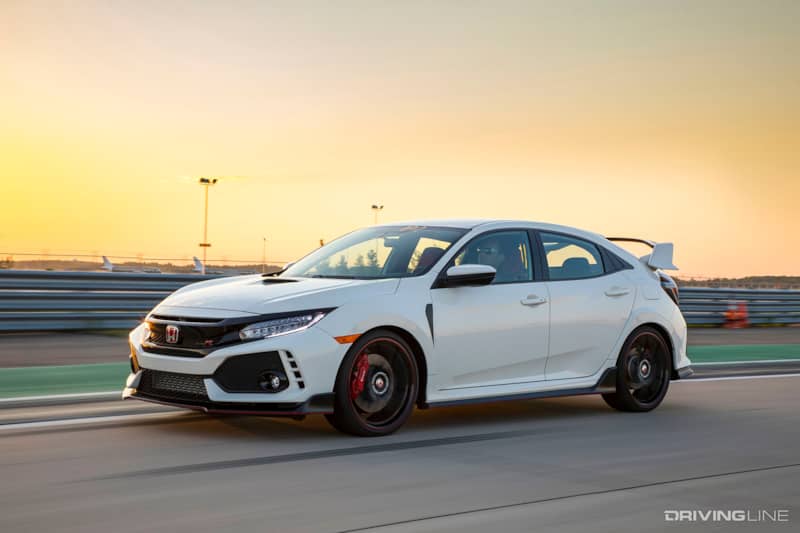 The biggest drawback of the Type R might be the difficulty in finding one at sticker price, but even when sold at MSRP $36,000 is still a lot of money for a Honda Civic. For that money though you aren't only getting one of the fastest and best handling front wheel drive cars ever made you're getting a legit performance machine capable of outperforming vehicles that cost twice as much.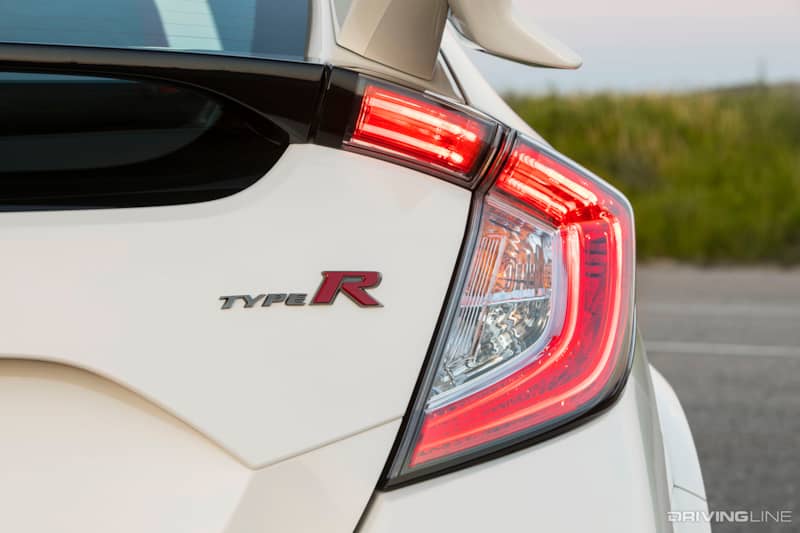 And that's really the great thing about the current Civic lineup. Whether you are looking for your first new car or want to buy one of the worlds greatest hot hatchbacks, there's a whole lot of different people the Civic will appeal to and we are glad Honda has provided the enthusiast market with so many flavors to choose from.


If you'd like to hear more about a what the FK8 Civic Type R is like both on the street and on the race track, read this article on our 2018 Civic Type R project car.