6 Crazy Mustang Variants That Deserve a Second Look
For over fifty years, the Mustang has largely been the champion of America's muscle car scene. Whereas the Camaro, Charger, and Challenger have been in and out of production, the Ford Mustang has been sold consistently for better or worse. Spanning multiple generations, Ford has released dozens of special editions, varying from hot-rodded screamers to standard models with little more than sticker packs. While names like Boss, Turbo Jet, Cobra, and SVT bring to mind automotive legends, each generation has had their share of weird, wacky, or just under-the-radar treatments as well. 
1969 Ford Mustang E
Think that the Ford Mustang Mach E is the first Mustang to be concerned with fuel economy? Nope, that award goes to the incredibly rare 1969 Mustang E. Featuring a 250 CID six-cylinder engine, a high-stall torque converter and a rear axle with a 2.33:1 ratio, these fastback only models were limited to a production run of only fifty units. While this model wasn't getting anyone's blood pumping, it did foreshadow Ford's reconstruction of the Mustang name into something more economical during the '70's fuel crisis.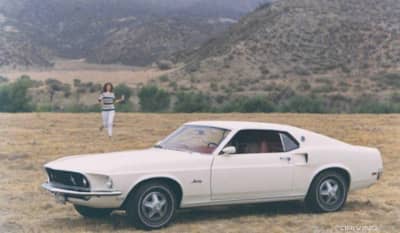 When the Mustang II arrived, however, there was no option for fast AND efficient. Fast forward to today and enthusiasts have both the Ecoboost turbo four cylinder and the upcoming electric Mustang SUV that allow for a mpg-conscious consumer to still have a car that rips. The Mustang E, while not successful in its own time, deserves recognition for the effort. 
1978 Mustang King Cobra
There isn't a whole lot of love for this generation of the Mustang. From 1974 to 1978, the Mustang lost a lot of what made it so popular in the first place, being replaced by a smaller, less sexy car choked by emissions standards. The King Cobra sat at the top, a special model limited to just 4,313 units. It should perhaps be remembered as the king of appearance packages, sporting a front-air dam, power-front disc brakes, power steering, and a Rallye package with adjustable shocks and rear stabilizer bar. Perhaps most notable however, is the admittedly awesome Cobra decal on the hood. The King Cobra was only available with the 132 hp V8, the unlikely genesis of Ford's 5.0 branding.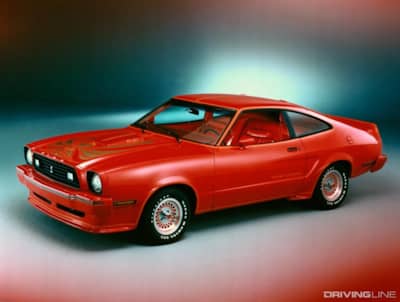 While it is easy to poke fun at a car like this as being all bark and no bite, one should consider the near ubiquity of performance-look packages being offered by nearly every manufacturer today. Popular programs like Lexus' F Sport or VW's R-Line, consumers have shown over and over that they are willing to pay for visual flair without the performance. For better or worse, the King Cobra gave Mustang buyers something interesting in a time when there wasn't much going on.
1989 7-Up Edition Mustang
With the release of the fox-body Mustang in 1979, the original American pony car seemed back on track. Ford capitalized on the renewed interest in the car with a slew of special editions, but there is none more strange than the "7-Up Edition." Originally slated as a give-away for a 7-Up sponsored half-court challenge, the contest was canceled last minute. Rather than scrap the program, Ford decided to rebrand the model as a 25th anniversary special edition. Wearing Deep Emerald Green paint, an LX model was given a white interior and top, GT wheels, and cruise control, A/C, and a premium sound system with AM/FM radio and a cassette player. Power stayed at around 225hp.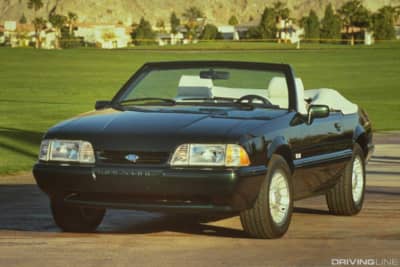 With the rise of events like Radwood, these special edition cars have become desirable for collectors looking to relive the unique 80s aesthetic. And with a Miami Vice-esque green on white, there aren't many cars that do it better! 
1995 Mustang GTS
While the more wild special editions disappeared with the release of the fourth generation of the Mustang, Ford did begin to focus on the performance of the core models. The one-year only 1995 Mustang GTS offered the HO 5.0L V8 engine, a Borg-Warner five-speed manual transmission, and stainless steel dual exhaust system of the GT model while forgoing all of the luxurious additions like leather seats, fog lights, and automatic doors locks and windows.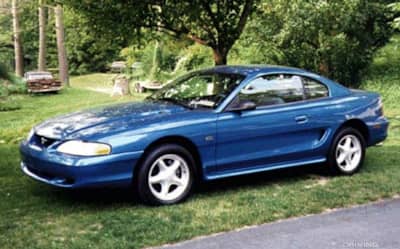 As modern vehicles become more and more loaded with modern technology, safety equipment, and luxury appointments, many modern day enthusiasts beg for a GTS-style option for performance cars. Companies like Porsche can offer stripped-down near race-spec versions of the 911, but the lower profit margins of cheaper cars often mean that the most powerful engine has to be equipped with the most appointed model. Furthermore, manual transmissions are often only available with the most economical engine. Unfortunately, there's not many signs that this trend will reverse, and the sleeper factory cars like the GTS will be a thing of the past. 
2014 Warrior Mustang
In 2014, Ford offered a limited run of 50 modified Mustangs exclusively to active military personnel. Available in either V6 or V8 trim in the buyer's choice of Deep Impact Blue, Black or Sterling Grey, Ford equipped these cars with a host of Ford Racing power-adders. To add some visual flair, Ford tapped the aftermarket for smoked exterior lighting, special body trim, and a billet grill. 
While the Warrior was an extremely limited option for a special group of buyers, the idea of selling modified cars from the factory makes sense for some that don't want the hassle of research, purchase, and installation of aftermarket parts. Manufacturer's like Ford, Jeep, and the recently departed Scion have all offered variations of this program, and it's a cool way to offer special editions with assistance from enthusiasts' favorite brands. 
2015 50th Anniversary Edition Mustang
The modern Mustang has been an incredible success. Building on the progress of the fifth generation, Ford's pony car is now available in enthusiast specs at nearly every price point, from a Performance-Pack equipped Ecoboost to the newly released GT500. The need for the crazy variants of the past to drum up interest in the marque just isn't as necessary as it was in the '70s and '80s. That being said, the 50th Anniversary edition offered some cool touches that paid tribute to the original model.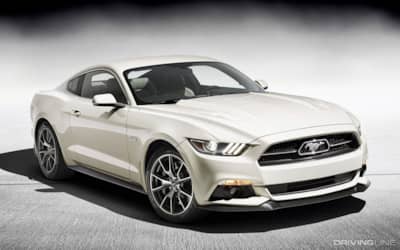 Limited to 1,964 units, this special Mustang was only available in Wimbledon White and Kona Blue. It was based on a Performance Pack V8 model and could be paired with an automatic or manual transmission (the 50th is the only way to get an automatic Performance Pack car). The exterior featured exclusive chrome wheels, as well as other throwback chrome touches around the exterior. The 50th also featured rear quarter window louvers installed from the factory, echoing the original 1964 model. The interior was dressed up with a two-tone white/black leather combo that hit all the right retro vibes. On top of all of that, an aluminum plate displayed the build count ID, text reading "Fifty Years," and Executive Chairman (and great-grandson of company founder Henry Ford) Bill Ford's signature. 
Want a Mustang with a little more bite? Don't miss our coverage on the new, 2020 Ford Mustang GT500!