2021 Ford Bronco "Raptor?" Spy Photos
Some would argue that past sightings of the 2021 Ford Bronco made the future off-road truck look somewhat pedestrian in ability, but today, we happened to see a more muscular appearing version with all the indicators that it's going to be an off-road beast. This particular test vehicle looks like it is taller overall, has wide front and rear fender flares, and sits on big tires that might have been snagged from Ford's F-150 Raptor along with what could be a set of beadlock rims.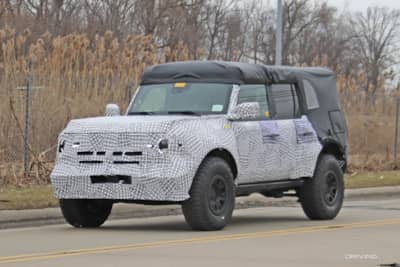 These visible cues are likely supported by upgraded parts under the clever, Bronco-themed, camo to combine into an off-road variant of the upcoming Bronco (probably with factory front and rear lockers).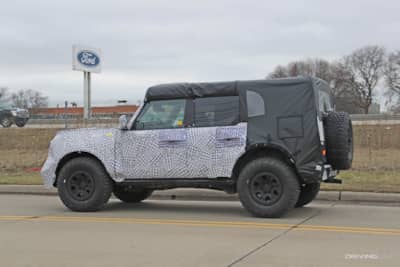 Ford's latest Bronco test mule appears as though it is more than capable of taking on what is sure to be one of its toughest competitors, the Jeep Wrangler Rubicon. Meaning this is the Bronco we've all been waiting for.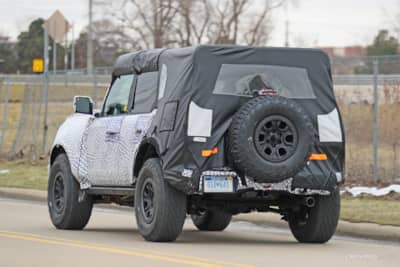 Click here to see our spy photos of the Bronco testing the standard version off-road.