Spy Photos: New, 2023 S650 Ford Mustang GT
We were able to grab a few snaps of what appears to be a very early test mule for the next-generation (S650) Ford Mustang.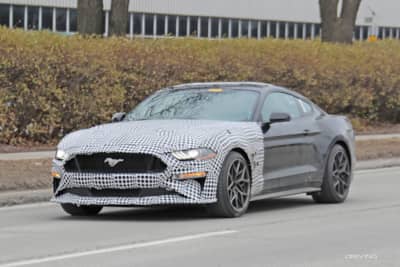 Obviously based on the current S550 Mustang GT, the prototype is wearing light camouflage on the front end along with a variety of parts from various current Mustang variants: the lower splitter and side skirts are from the new Mach 1, the dual-tip dual exhaust is an option on the GT and EcoBoost models, while the wheels are from the Mach 1 Handling Pack.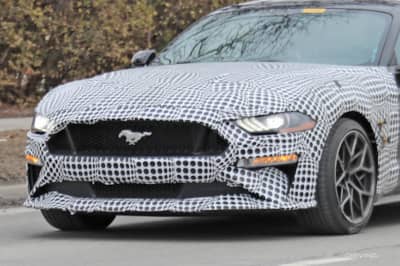 Possibly the most intriguing aspect of this test mule is the execution of the rear brakes: while the "standard" Mustang GT features a small rear caliper mounted at the "back" of the rotor, this mule places a much larger caliper on the "forward" end of its rotor, with a small parking brake on the "back" of it.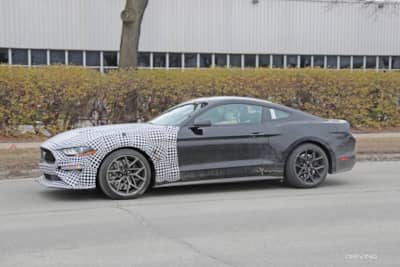 This configuration is not seen on any S550 Mustang model or variant. Our sources hint that this new brake setup could be attributed to AWD, because similar brake setups can be seen on the Charger GT AWD, BMW M850i, Infiniti Q50 Red Sport, and others.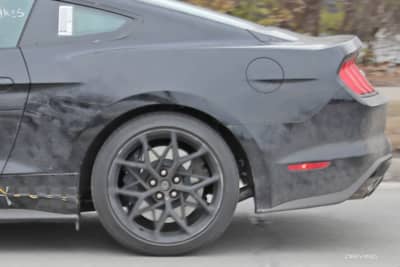 A set of cables entering the cabin from each wheel suggests data collection. And based on engine and exhaust notes we heard while capturing images, this model probably had a 5.0L Coyote V8 under the hood.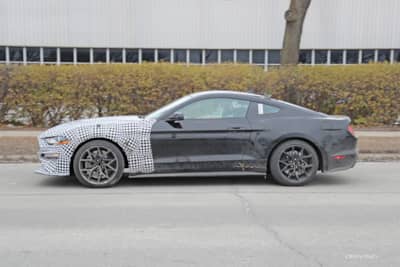 All of these things suggest that we're looking at an early (possible AWD) mule for the next-generation Mustang, expected for the 2023 model year.