Steeda's Mustang Mach 1 Improvements: Their Fiercest Ford Mustang Yet
When you've upgraded as many Ford Mustangs as Steeda has, you can claim you're an expert on what you're doing. Both the 'Stang and Steeda have rich histories in the automotive world, sometimes hand in hand. So when they say that this Mustang Mach 1 is the strongest they've produced to date, that means something.
Or, as Steeda Performance Vehicles' President Bob Adams tells it, "The Mach 1 branch of the Mustang family tree has a heritage as good as it gets. Our Steeda engineers have a performance focused reputation to live up to as well. With that in mind, our engineers set out to build the most refined track-worthy Mustang Steeda has ever offered and they succeeded beyond our wildest imagination.  The Steeda Mach 1 is our fiercest track-ready car yet. With an unmatched blend of raw power and refined handling, they made the Steeda Mach 1 a force to be reckoned with."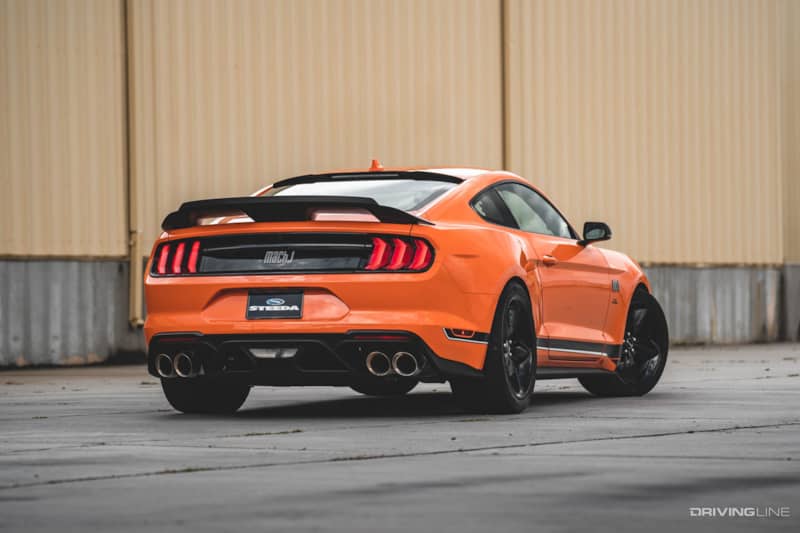 It's a given that the car backs all of that up, too. Steeda smoked many a brake pad and burned a lot of fuel getting this Mach 1 dialed in; just like they always do. All of that testing convinced them that the Steeda upgrades greatly increase the attitude and performance of the Mach 1. As Steeda's president, Dario Orlando, likes to say, "Racing either proves the theory, or destroys it." That's exactly why the company performed stock baseline tests across the board versus what you'd get with a performance equipped Serialized Steeda Mach 1.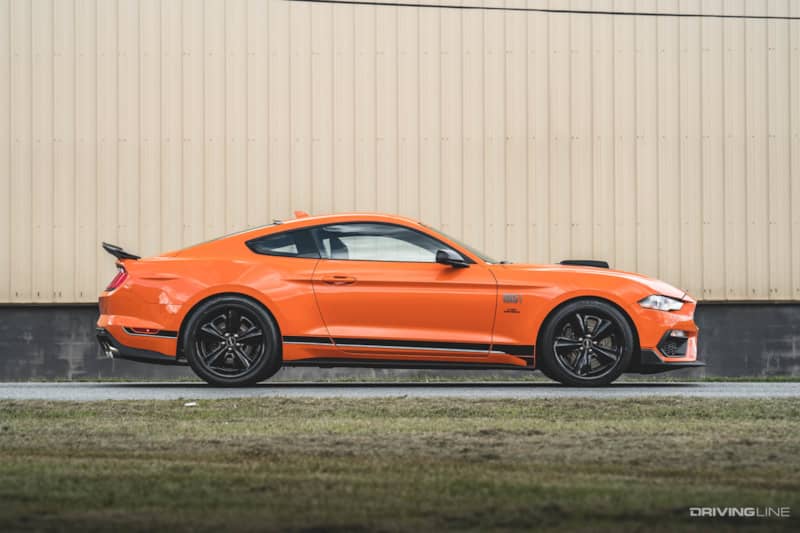 To that end the engineers tested their theories before getting their mitts on their first Mach 1 by partnering with Florida International Rally & Motorsport Park. First they tested a dealership stock Mach 1, then they installed Steeda suspension upgrades only, and then ultimately the crew tested the refined Steeda Mach 1 with their optional Competition Package which was developed for those competitive weekends spent at the track.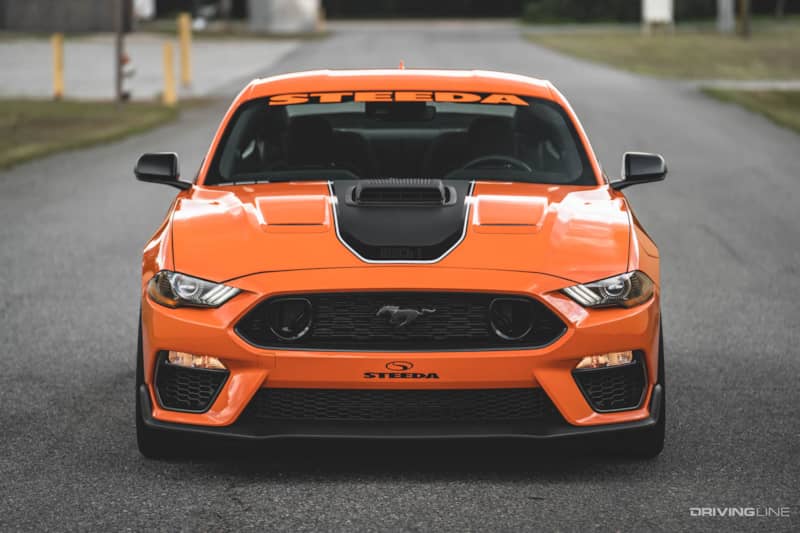 All of that effort not only proved the theory, it also yielded some impressive numbers. According to their data, a bone stock baseline run at The FIRM netted 1:24.3. Tossing Steeda suspension on the car with a proper track alignment netted a 1:19.7, even with stock tires and brakes. And the Competition Package (offered with the Steeda Mach 1 through Steeda Performance Vehicles) got the testers a 1:17.8 thanks to those aggressive brakes, and the addition of sticky Nitto rubber underneath each corner of the car.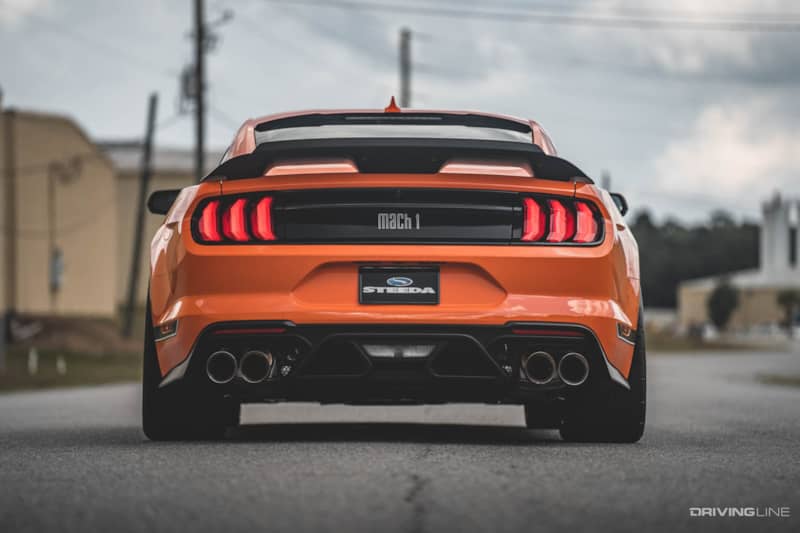 This is a true apples-to-apples-to-apples comparison of what you could obtain with a select few track-proven parts on your Mach 1. Check out the Christmas list of performance parts below.
Suspension Upgraded
Front and Rear Sway Bars with "welded in place" solid Billet Ends
Billet Aluminum Front and Rear Sway Bar Mounts
IRS Subframe Bushing Support System
IRS Subframe Alignment Kit
IRS Subframe Support Braces
Dual Rate MagneRide Ultimate Handling Lowering Springs
Camber Plates
Ultra Lite Low Pro­le Chassis Jacking Rails
Extreme 2-Point G-Trac K-Member Support Brace
Adjustable Rear Toe Links
Performance Wheel Alignment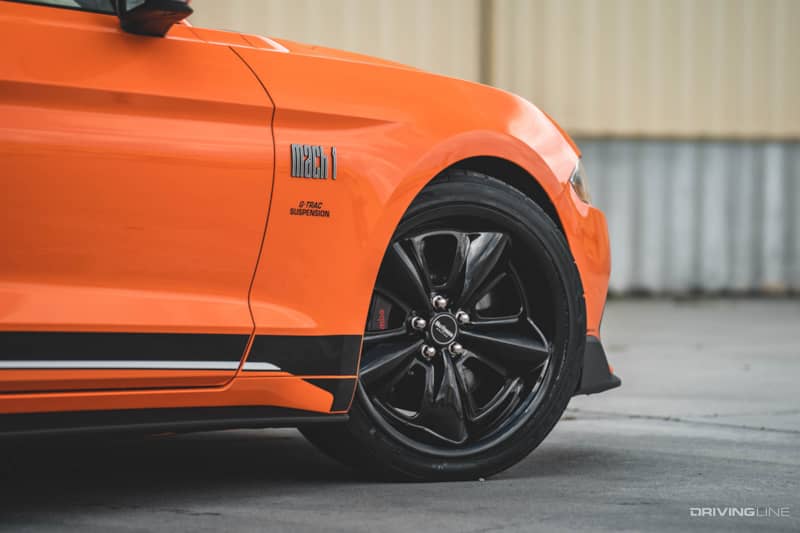 For the Powertrain
Mach 1 Design Shaker Hood Intake System (Fully Functional)
Steeda White Shift Knob
Clutch Spring Assist and Perch Kit Upgrade
Black Aluminum Coolant Tank
Mustang Blue Replacement Cone Filter Element
SCT X4 Mach 1 Mustang Tuner with Steeda Certifi­ed Tune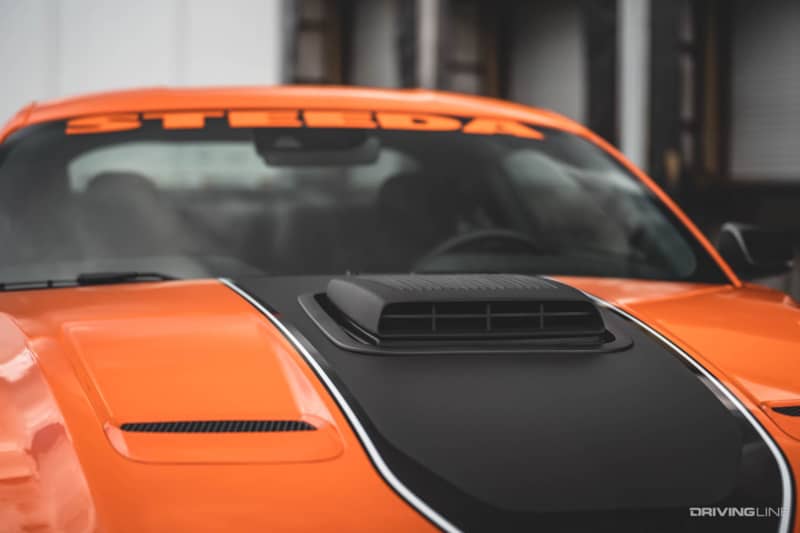 Outer Beauty
Rear High Performance Spoiler
High Mount Spoiler
Hood Strut Kit
McQueen Racing by Steeda 20-Inch Street Wheels
Nitto NT555 G2 Tires (275/35R20 and 315/35R20 series)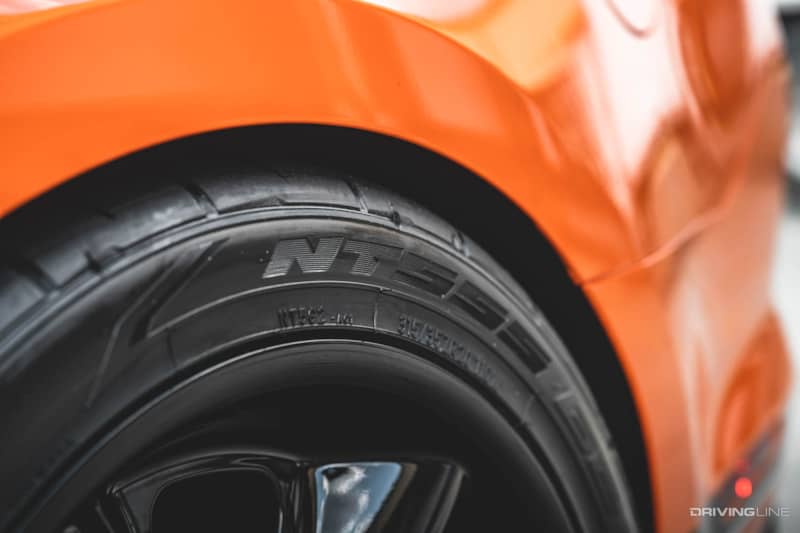 Steeda Mach 1 Badge Kit
Door Sill Overlays
Dashboard Serialization Badge
Supercharger Badges (if applicable)
Engine Compartment Serialization Badge
Steeda License Plate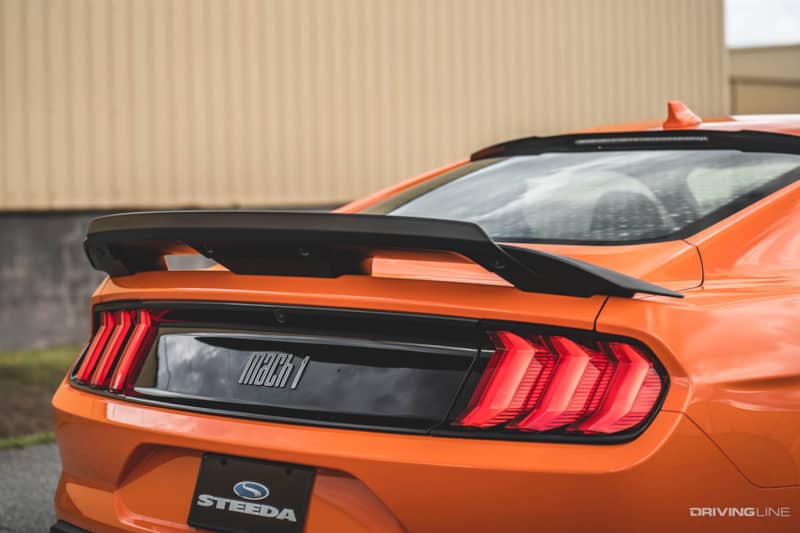 And for Getting Serious at the Track
Dedicated Track Wheels and Tires
Steeda Trident Satin Black Wheels, 19x10 F, 19x11 R
Nitto NT01 Competition Tires, 305-30ZR19 F/R
Steeda Two-Piece Front and Rear Brake Rotors
Hawk Performance HPS-5.0 Street Front Brake Pads (Installed)
Hawk Performance HPS-5.0 Street Rear Brake Pads (Installed)
Hawk Performance DTC-60 Track Front Brake Pads (Supplied)
Hawk Performance DTC-30 Track Rear Brake Pads (Supplied)
Steeda Bump Steer Kit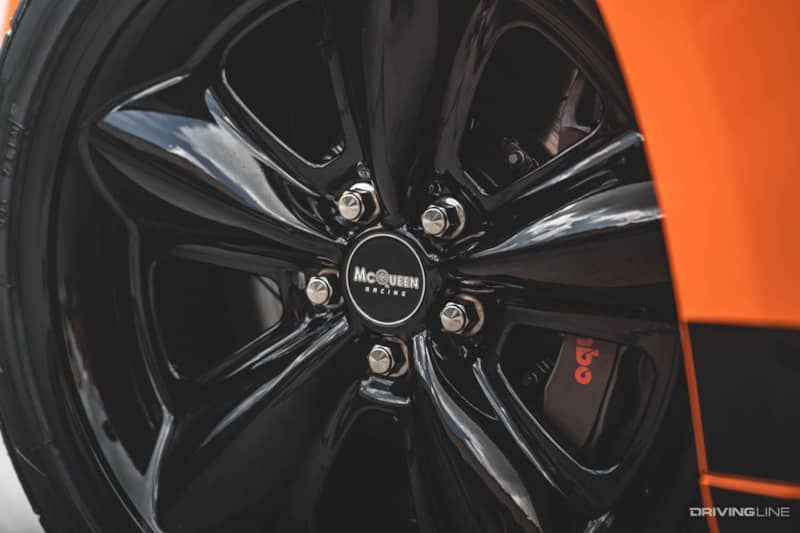 Steeda Mach 1 Performance Supercharger Package
Ford Performance Severe Duty IRS Half-Shaft Upgrade
Steeda / Whipple Supercharger Stage 2 Kit - 825 hp
Whipple 10-Rib Supercharger Belt Kit
5W-50 Mobile One Oil
Still Not Enough? Here's More
Carbon fiber Performance Driveshaft Assembly
 4-point Roll Bar and Rear Seat Delete Package
Carbon Fiber and Leather Steering Wheel
 Steeda/Safecraft 6-point Seat Belts
Find out more on Steeda's Ford Mustang Mach 1 awesomeness here.