Balance is Everything: The S550 Mustang GT Upgraded & Amplified for Street & Track
In today's world modifying a modern car is both easier and harder than its ever been. Easier thanks to widespread availability and more companies making parts than ever before.
But also more difficult with the overwhelming number of choices and the fact that modern performance cars are so good out of the box that modifying them doesn't always mean improving them.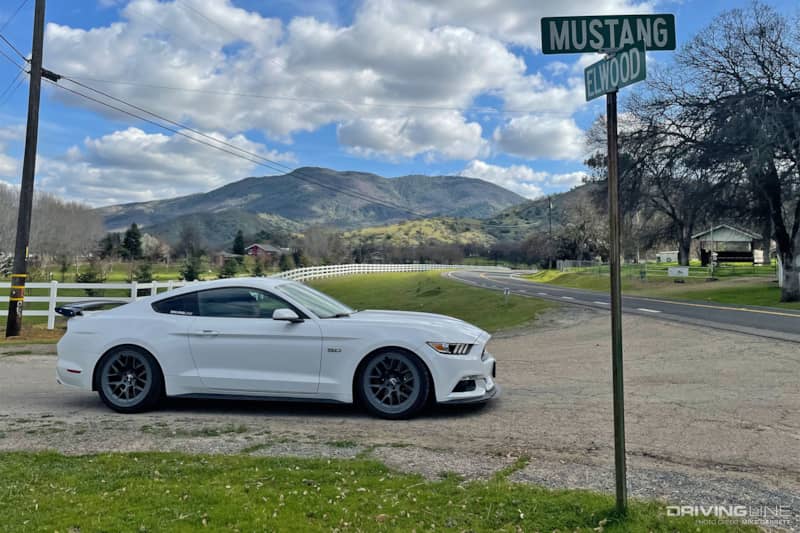 That brings me to my 2016 Ford Mustang GT—one of the most popular enthusiast cars in the world, impressive out of the box but seen by many more as a blank canvas for upgrades.
Having owned this car for nearly a year and a half, I've daily and driven and raced the car both stock and now modified, and the current result is a car I feel strikes the perfect balance between capable modern performance car and hopped-up project.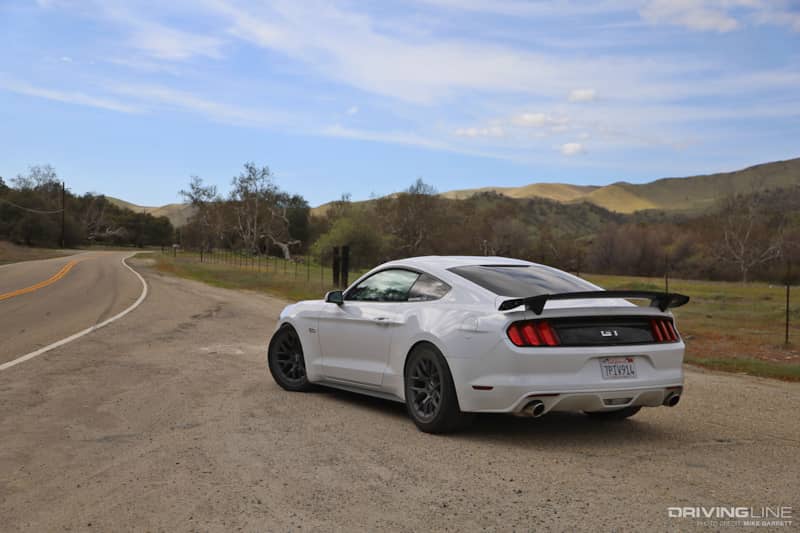 I've already broken down all the work done and parts installed on the car over the last year in a series of stories, which you can find linked at the bottom. And with that out of the way I'd like step back and take a broader look at how my car has changed—and how it hasn't.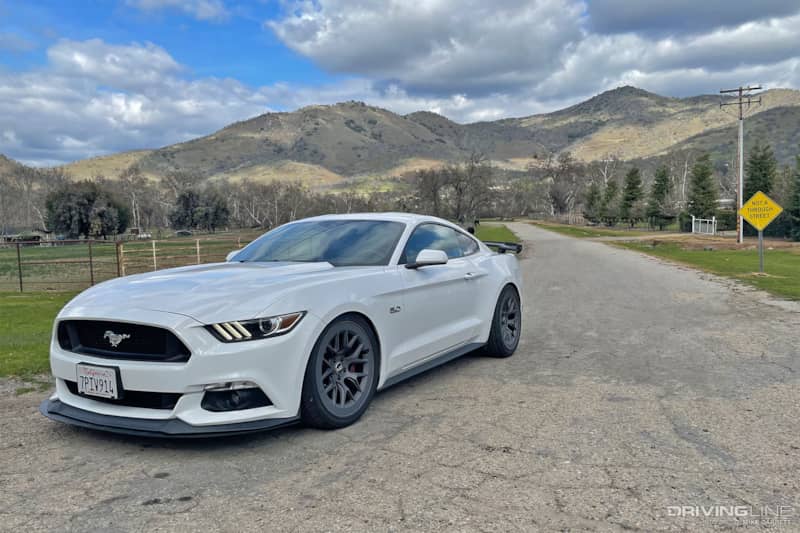 To broadly put it, my car in its current form has taken everything that's good about the S550 Mustang GT and amplified it just the right amount.
More Power
Starting under the hood, a Steeda cold air intake and tune have given dyno-proven and noticeable power gains, but not enough to overthrow the balance of the car.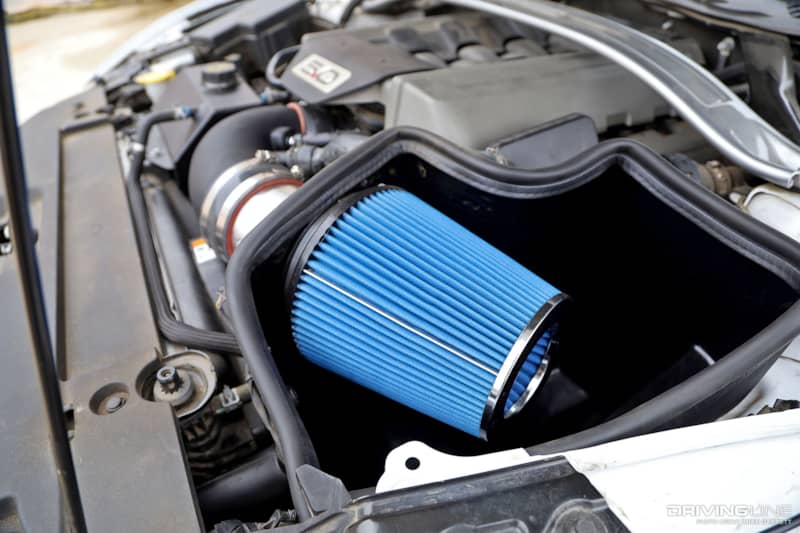 The rev-happy, naturally aspirated engine with its new Steeda exhaust system has a more aggressive tone tone that was missing from the early S550 GTs.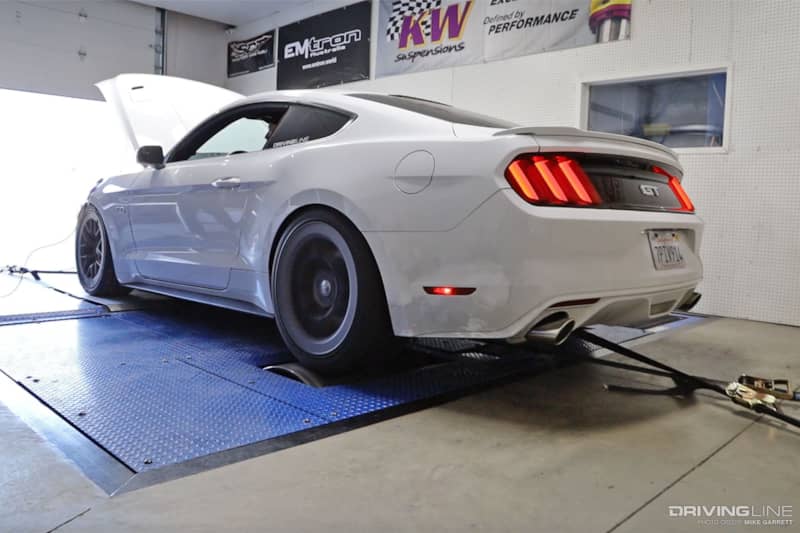 More Grip
With ST adjustable coilovers, Steeda sway bars, bracing and more—I've also been able to make the most out of the S550's suspension setup, eliminating body roll and making both the front and rear ends feel more connected.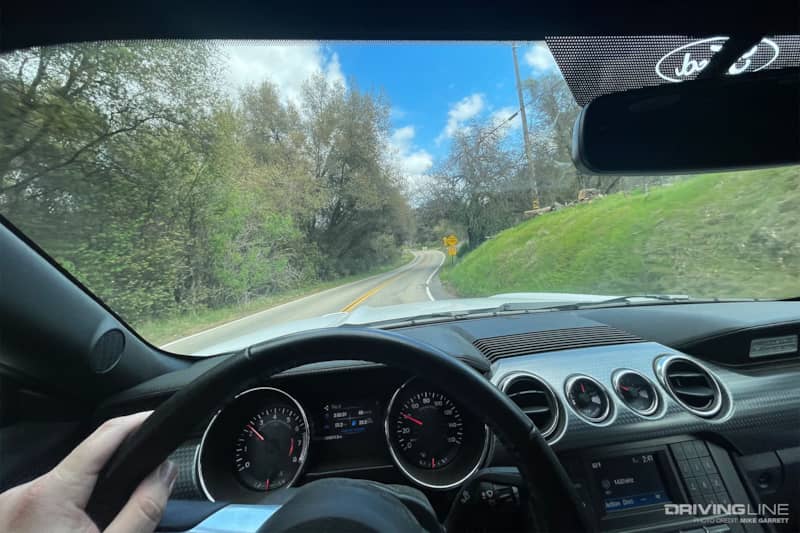 Massive improvements have also come from installing Steeda's "Stop the Hop" kit in the rear of the car. It addresses the traction and wheel hop issues of the S550's independent rear suspension, allowing the car to stay more planted and put its power down better during both straight line acceleration and cornering.
More Braking
Stopping has also been improved, with Steeda's two-piece rotor kit and Hawk Street 5.0 brake pads improving braking performance, consistency and shedding critical unsprung weight.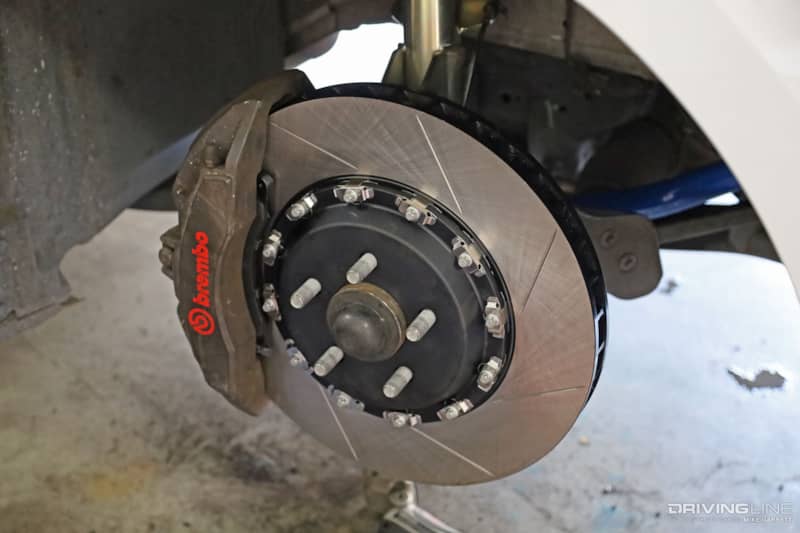 Aero & Looks
Subtle changes to the exterior—namely a Steeda functional race wing and front splitter again give the car a more aggressive appearance without looking too wild. And that's before you get to the aerodynamic improvements.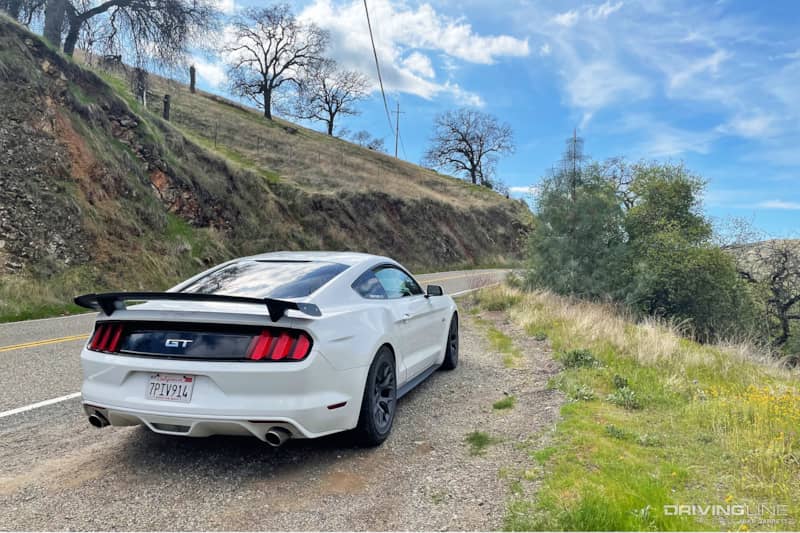 Wheels & Tires
And last but certainly not least—are the wheels and tires that sit beneath its fenders. Staggered 20" RTR Aero 7 wheels matched with Nitto NT555 G2 tires.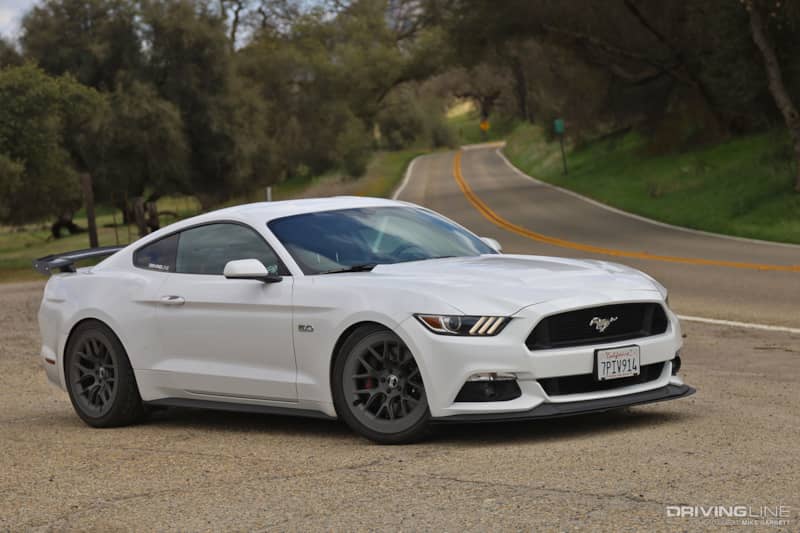 This is where it's all tied together. Wider wheels, and wider, stickier tires help make the most of everything that's been done to the car—improving front end grip, rear traction, braking—and also looking quite cool if I do say so myself.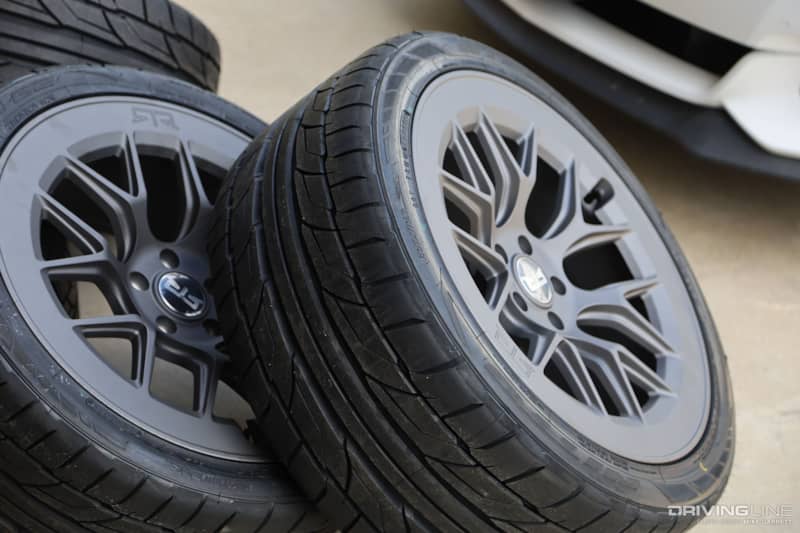 The end product is car that's a much-improved version of its original base. It's a little quicker, handles much better and with more confidence, stops better, sounds better and looks cooler.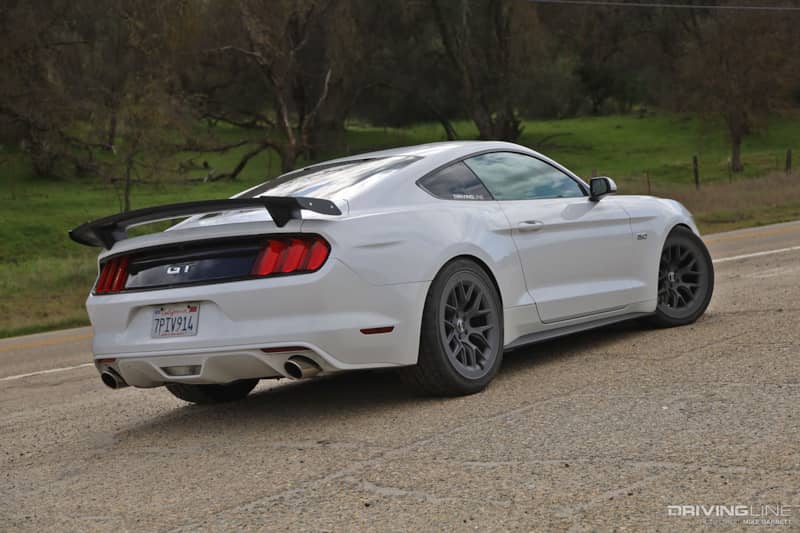 And all this has been accomplished without taking much away from the car's everyday function. Yes it's louder and stiffer than before, but it's all pretty mild in the eyes of someone like me who's been driving modified cars their whole life.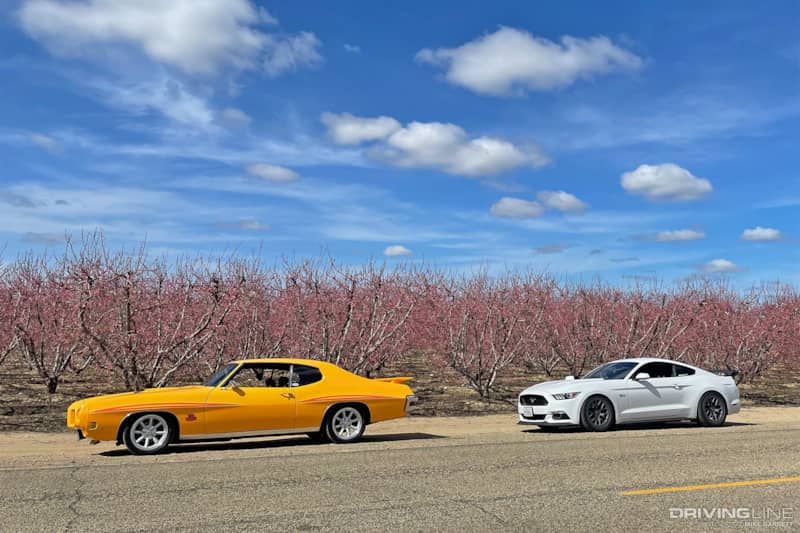 Firing the car up and going for a drive is just as trouble-free as it was when the car was new. It's the perfect partner for a drive on the local backroads, a track day or autocross event with buddies, a day at the drags or just running around town for an errand or two.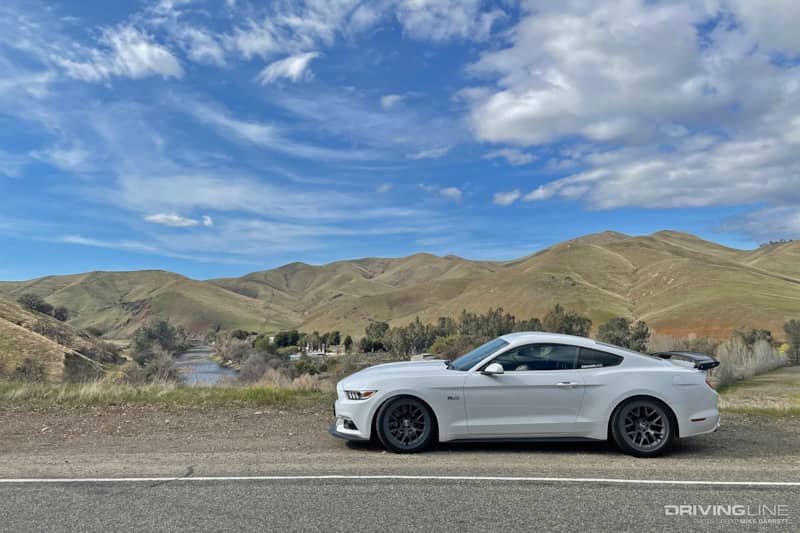 So what's next? I can confidently say that nearly all of my car's weaknesses have been addressed, but that doesn't mean there isn't more room to be even better. Among future upgrades I've considered are better seats, a second set of smaller lightweight wheels and competition tires for dedicated track day use and hey, another 20 or 30 more horsepower would always be nice.
Stay tuned to see what happens next...
Mike's 2016 Ford Mustang GT Performance Package