Steeda's Q850R: The Mustang Evolved
Steeda doesn't know the meaning of the word "ordinary" when it comes to their high-end Mustangs. That said, Doug Liechty's Q850R 2018 Mustang is among Steeda's finest work; not just because it's sweet to look at but also because underneath all the beauty you can bet there's a sexy beast.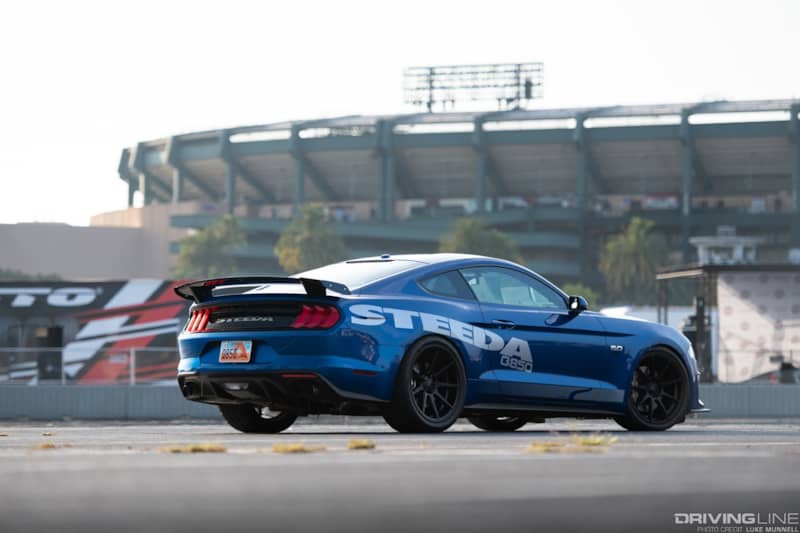 Doug's been a Steeda dealer for 20 yrs and he practices what he preaches. Over the course of his life he's owned over 400 Mustangs, from the time he left home at 16 and flipped cars to eat all the way to the present. He's owned Doug's Auto Inc.  since 1980, doing general repair work for domestics. Doug is also currently vice president of the Northern Utah Mustang Owners Association. He and Steeda both love themselves some Mustang; you can understand why he was the perfect guy to bring Steeda such a cool project. He's also got firsthand knowledge of just how good Steeda parts are: "I had a `07 Shelby GT500 that I modified with Steeda parts. I'd race it at Miller Motorsports Park. When I went to Ford Racing School in `08 I had a `05 Ford and the Shelby. I was at the one-day school. Halfway through I got thrown into the week school and in my car I passed all those guys who'd been training most of the week. 'This car is not stock!' They'd say as they passed by mine. I never said it was. They couldn't believe what I was doing to them."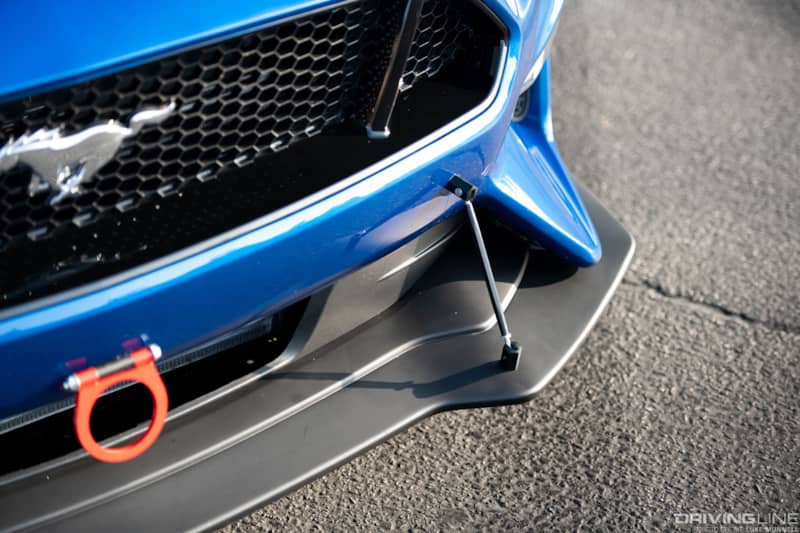 Which brings us to the Q850R here. Since Ford stopped making GT500's, Doug looked to the new Q850R package for his latest Mustang project. "I looked at the list, sat down with Steeda owner Dario Orlando, the Steeda rep, and my Ford dealership owner to figure out how far I wanted to take it," Doug says, "We got together over conference calls; we took that package and pretty much doubled it." By which he means he upgraded even further with motion control struts, added Steeda dual-rate springs, adjustable links on the control arms for alignment, a swaybar that mounts to the frame, full G-Trac suspension, billet control arms, bump steer kit, Willwood titanium brake system, a 3.5-inch driveshaft, X5 ball joints, custom camber arms and more. On the chassis side, the Q850R even packs a Steeda custom roll cage.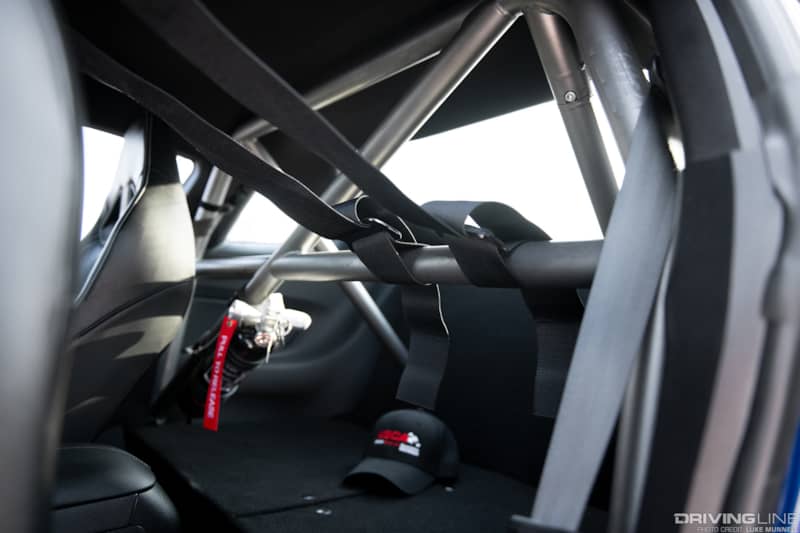 Now you begin to see the beast under all that beauty. Not the horrid monster kind that's just some guy on screen in a rubber suit; the raw power, smooth performance type. The Q850R package, as it's now called, takes the Q850 to a higher calling of performance, all around. Beyond what we've already listed above, Doug also had the engine bored out and added steel sleeves while adding in 5.22-inch forged pistons and rods. He also ordered 1:355 gears and a Vortech V7 supercharger. Expelling all of the spent gases from that engine falls to a set of long tube headers with Steeda/Borla 3-inch exhaust. The reason for all of this? Not only did he want his sweet ride to look and feel awesome on the street, it also had to contend with racing on the track.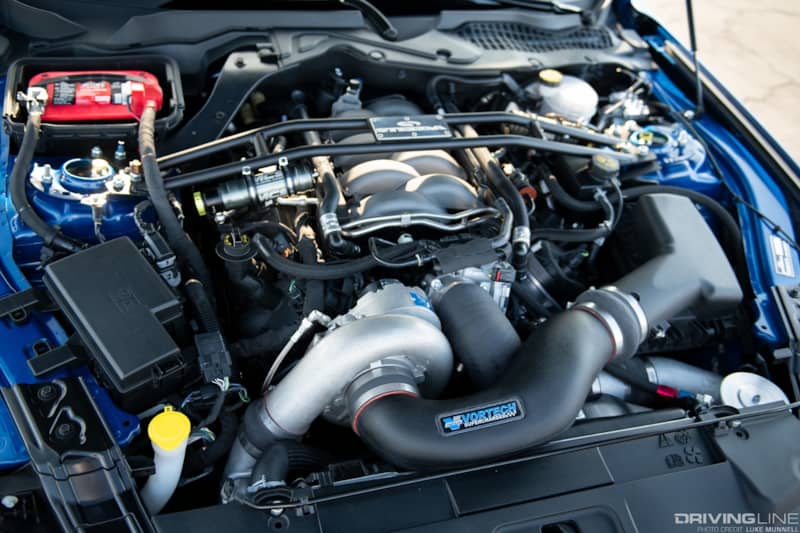 Which is why Doug Liechty has three different sets of wheels and tires for it. The ones that see the most road time, though, are his Steeda/Velgen wheels and Nitto tires. His wheels rely on Nitto NT555 G2 rubber (275x35xZR20 front, 315x35xZR20 out back). The car also runs tow hooks front and rear for the Optima series. "My Q850R is a custom one-off," Doug continues, "I gave them an open checkbook and my wife was very supportive. You can drive it every day and you can tell it has racecar suspension; it's firm yet it doesn't beat you to death. The car runs so smooth. Plus, there are no flat spots in the powerband; it has a smooth power curve for road racing. There's also no heat soak because of the extra big heat exchanger up front, allowing for lower intake temperatures."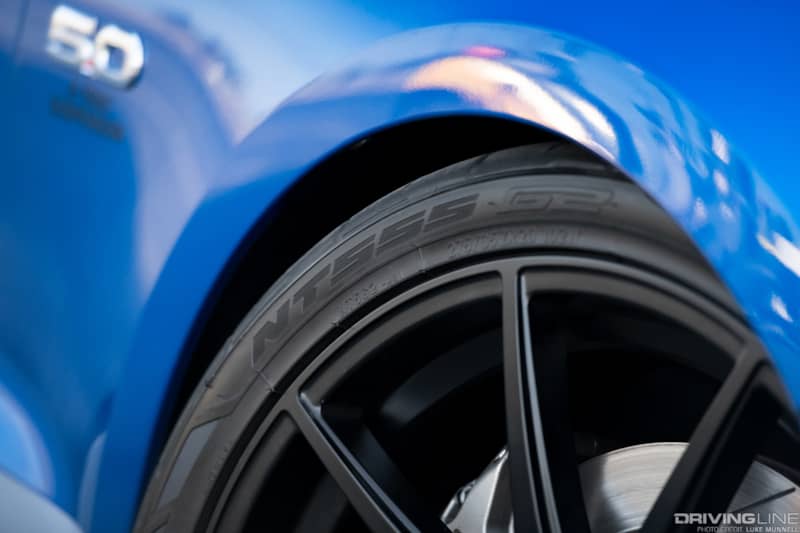 The beauty isn't just skin deep here. Take a look in the cockpit and you'll find a Steeda short throw shifter and Ford Recaro seats, too.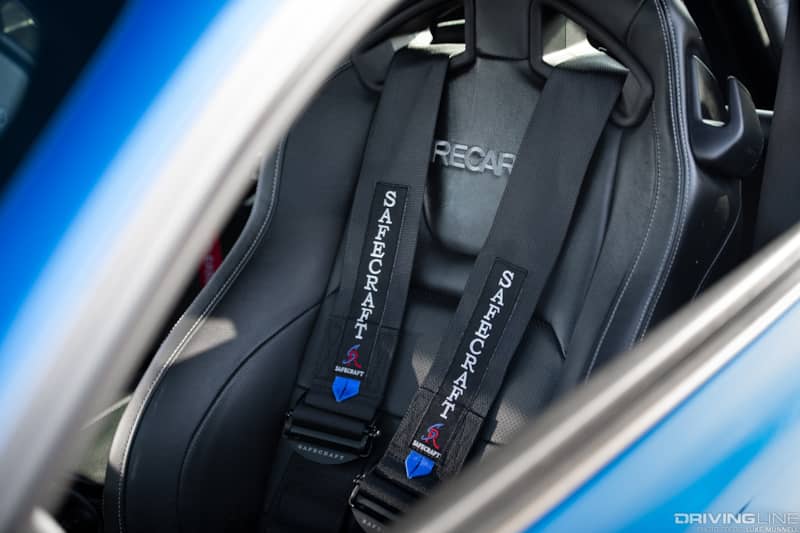 Doug has a hard time pinning down one thing over the others when it comes to talking about what he likes most in the Q850R. "I love the color, the graphics, the Steeda rear wing; but it drives so, so well. It's easy, smooth, yet super competitive on the track. Definitely a head turner. When you start it up, it has a such a growl but it smooths out. I actually like that supecharger whine, too. I also have a lightning blue Steeda Raptor that matches my car. So I'm Mr Matchy-Matchy (laughs)."
We know you're into Mustangs—so take a look at this 2015 S550.