Surprises Await in SEMA's North Hall
Some laugh at taking the extra steps needed to cover North Hall of the SEMA Show, after miles have been logged in Central, South and outside. For the real wrenches in the group however, it's where we start—that's because SEMA's North Hall area hosts all of the tool-related booths along with many paint and aftermarket finishes. It also has a surprising amount of top-tier builds and surprises in store.
Browse through some of our favorites in the gallery above. We especially dug the light-up paint by LumiLor. Yes, you read that right. It's paint and it lights up. You can apply it like normal paint (with a step or two extra,) then it connects with a battery source and it lights up! Serious Tron action and we can't wait to try it.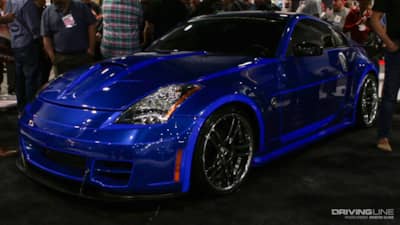 What was your favorite part of North Hall? Catch all of Driving Line's SEMA 2017 coverage here.