SUV Buyers' Guide
We are living squarely in the era of the SUV in the automotive world. This kind of car dominates the market so much that brands like Ford are cutting sedans, hatchbacks and wagons from their lineups almost entirely in favor of more SUVs.
As brands steer into this demand for SUVs, more options become available to consumers. This can be great, but also confusing. With so many options, how can someone find out which is right for them?
Never fear. We've made this guide to not only show you some great SUV options, but also for what kind of driver each one is best.
Utilitarian Driving: Honda CR-V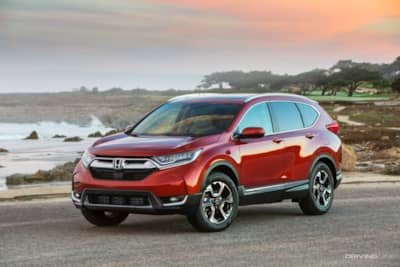 While it may not be as flashy as some of the other SUVs later on down this list, there is no denying that the CR-V has everything you need and more for everyday driving. Its 1.5L DOHC, Direct-Injected and turbocharged in-line 4-cylinder engine may only put out 190hp and 179 lb-ft of torque, but it also gets 30 combined mpg. With the turbocharger, that's plenty of power while also sipping gas. It also comes with a whole host of fancy tech features, like a Rear Cross Traffic Monitor, Blind Spot Information System, Auto High-Beam and all-new Driver Attention Monitor. It may not be the most exciting car you can buy, but it's a great value if you want the size and comfort of an SUV for your daily commute.
MSRP: $24,250
Performance on the Street: Ford Edge ST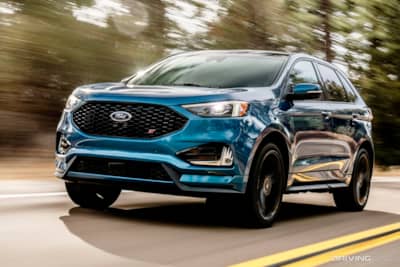 The ST version of the popular Edge follows Ford's strategy of increasing their SUV lineup at the expense of sedans. Ford has upgraded the Edge Sport model, giving it an Ecoboost 2.7L V6 pumping out 355hp and 380 lb-ft of torque with standard AWD. They also added an optional big break package to help tame the increased horsepower, on top of an ST-tuned suspension. The interior gets the ST treatment as well, with branding to let your friends know you're driving a performance vehicle.
Predicted MSRP: $45,000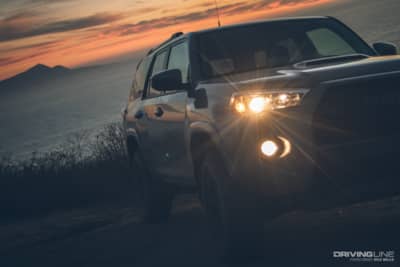 We took this down to Baja, and we couldn't have come away happier. It has many of the systems found in luxury performance SUVs, like Land Rover, but without the price point. To help it handle whatever the wilderness throws at it, Toyota gave the new 4Runner TRD Pro a specially tuned Bilstein high performance suspension system and a multi-terrain selector, including a "Crawl Control" that works like an off-road cruise control. This is an SUV that can take whatever you give it, wherever you give it.
MSRP: $42,875
Luxury Off-Roader: Jeep Grand Cherokee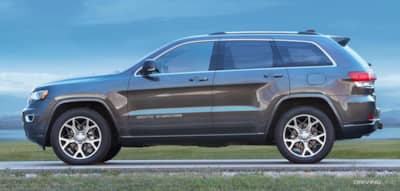 Just because you're going into the wilderness doesn't mean you have to do so without refinement and style. The Jeep Grand Cherokee offers the off-road chops Jeep is known for while also giving passengers the amenities they expect when driving to work and back. To help it conquer trails, it comes with four available 4x4 systems, Jeep's Quadra-Lift air suspension system and a Selec-Terrain traction management system, along with an engine that can tow 7,400 pounds and has a crawl ratio of 44.1:1. Inside, leather seats and wood trim keep you comfortable and in style. There are even more powerful SRT, Trailhawk and Trackhawk versions if you need a rediculous amount of power under the hood.
MSRP: $30,895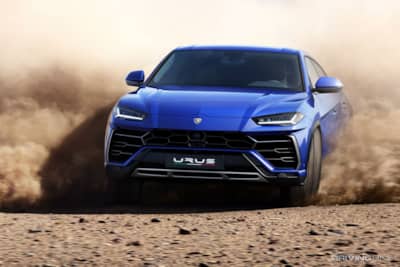 If you've always wanted to have the size of an SUV, but haven't been able to give up the performance of your supercar, this one is for you. Its 4.0L V8 makes 641hp and 627 lb-ft of torque, allowing it to go 0-62 mph in just 3.6 seconds and hit a top speed of 189.5 mph. The Urus comes with carbon ceramic brakes and even has an air suspension system that can be tuned for different off-road terrains. The styling is also distinctly Lamborghini. Its angular fenders and vents in the bumpers evoke the look of their supercars, but with an SUV profile. It may not be cheap, but if you want high-end performance in your SUV, the Urus is it.
MSRP: $200,000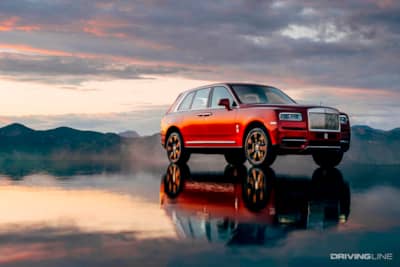 Rolls Royce's newest vehicle moves them into the off-road and SUV segment as well. Using the Phantom platform, the Cullinan has been made to take classic Rolls Royce luxury off-road. With AWD, six different terrain modes it will automatically switch between and an air compressor that automatically extends the struts to keep the wheels on the ground, this is more than a street vehicle. Inside is typical Rolls Royce refinement, of course, including pavilion seating. A 6.75L twin turbocharged V12 powers the Cullinan, making 563hp. No matter where you go in the Cullinan, you will have the luxury you want and the power you need.
MSRP: $325,000
Like the article? Subscribe to our newsletter to have more sent straight to your inbox!