Test Drive Review: 2022 Dodge Challenger Scat Pack Widebody Says A Big, Loud Goodbye
All good things eventually come to an end—even a muscle car platform as popular and long-lived as Dodge's LX. After serving as the backbone of the Dodge Charger and Dodge Challenger for nearly 20 years, parent company Stellantis is on the verge of moving on from the LX and replacing both the two-door Challenger and the four-door Charger with a fresh pair of electrified offerings that will point the way towards Dodge's EV future.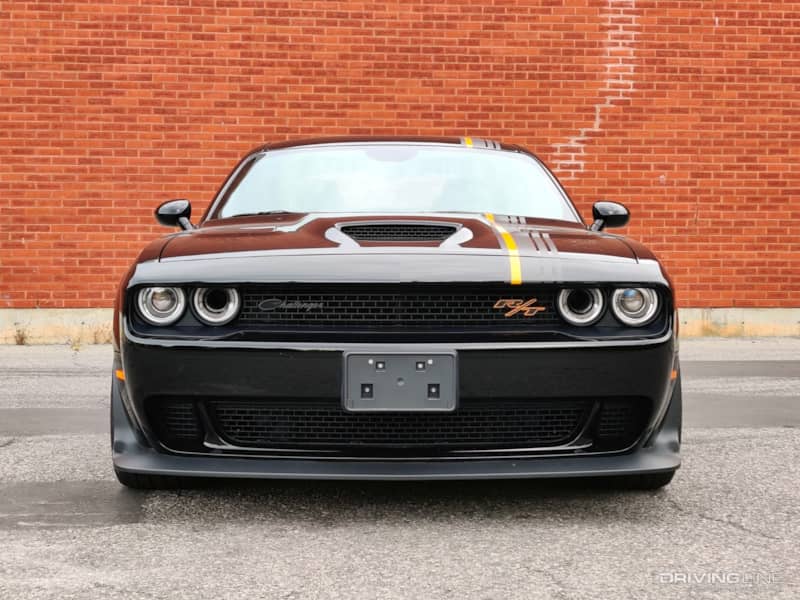 Until that fast-approaching day (think 2023), there's still a little time left to slip behind the wheel of one of the most versatile American performance cars on the market and spend a few more moments marinating in the aromatic discharge of unburned hydrocarbons, all while a dual exhaust crescendo rises and falls against the timpani of your ear. It was with this fast-approaching mortality in mind that I savored my week with the 2022 Dodge Challenger R/T Scat Pack Widebody, a name nearly as long as the coupe's Detroit tour of duty, and my personal favorite flavor of Dodge's ode to maximum displacement.
Goldilocks Power
The Scat Pack might not get as much love from absolute power fanatics as the Hellcat (717 horsepower), Hellcat Redeye (797 hp), the Demon (808 hp) or the new Jailbreak (807 hp), whose under-hood antics are enough to terrify even the most hardcore enthusiast with the pedal pinned. Truth be told, however, there are very few situations where unleashing the full might of these models' supercharged 6.2L V8 is possible, let alone appropriate.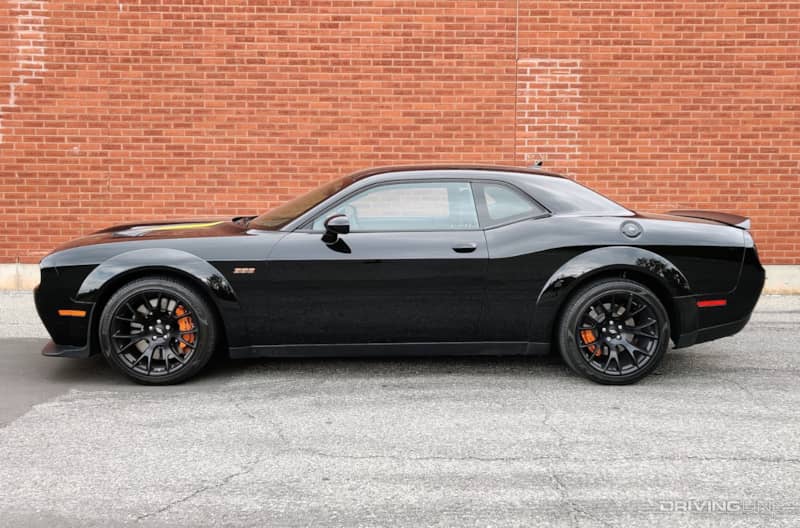 Although the Demon is a cannonading straight-line weapon, what with its ultra-sticky rear rubber, passenger seat delete, transbrake, and skinny front tires, it's difficult to harness its horsepower anywhere other than a prepared drag surface. The Hellcat, Redeye, and Jailbreak, on the other hand, have more difficulty translating their street shenanigans to a race course, as the LX platform's ponderous weight informs nearly every apex attempt.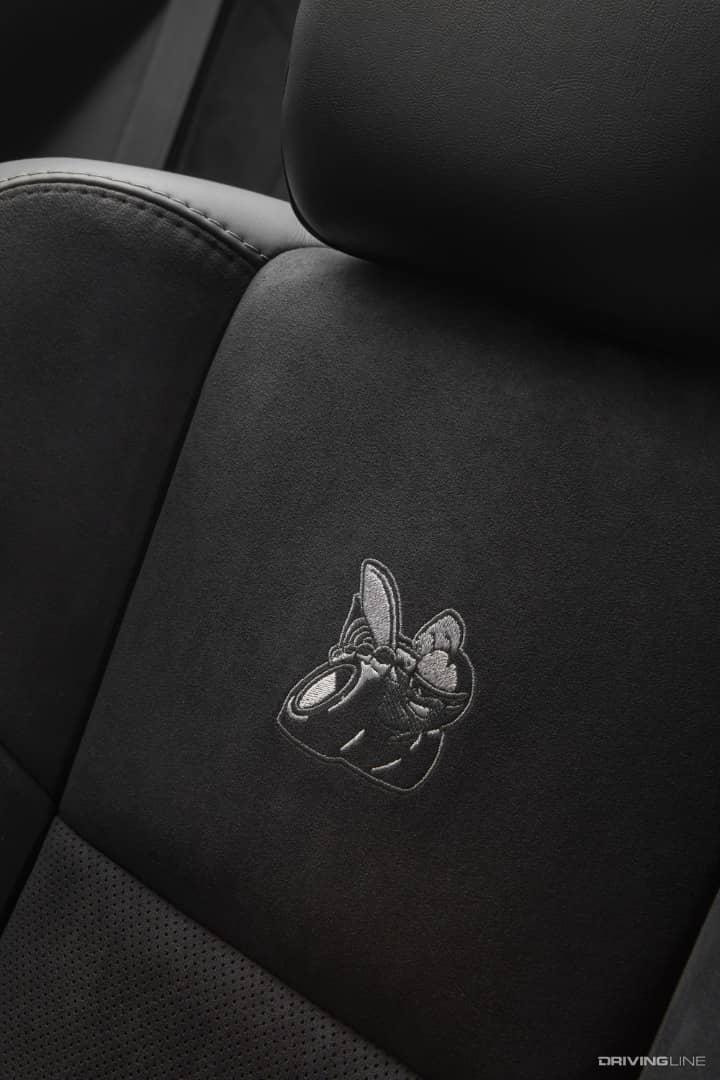 This is where the 'mid-tier' Scat Pack is given its chance to shine. Incredibly, we live in a world where 485 hp, 6.4L engine is many rungs removed from the top of the Challenger's drivetrain ladder, but more important than this V8's position in the pecking order is just how well it compliments the Challenger's true personality. This large, comfortable two-door was designed from day one as a retro-flavored cruiser, the kind of street machine that backs up its throwback styling with enough growling menace to make it a threat from stoplight to stoplight.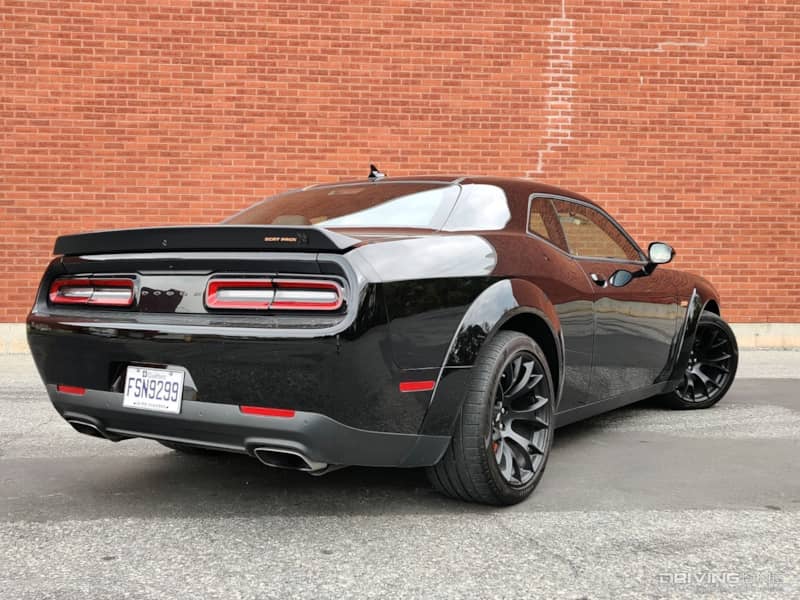 Rather than attempt to shuck off the extra weight afforded by the decision to slice a pair of doors from the Charger (which came first) chassis, the Scat Pack revels in its status as the mostest muscle machine, soaking up space in the local traffic pattern without a hint of shame. This is particularly true of its fat-tired Widebody format, a big-boned bruiser that glowers with ill intent at passersby even while parked.
Personality Goes A Long Way
I've spent so much time inside the cabins of various LX-based machines over the past decade that climbing into the '22 model's generously bolstered driver's seat and facing down its yellow-stitched leather dashboard felt like coming home. To be sure, the interior details of the Challenger have suffered more from entropy than its ever-edging slew of drivetrains, but while the details of the vehicle's interior might not overly impress with anything other than their size (including an adult-friendly back bench not found in any of its rivals), Dodge has kept pace in the infotainment space with its Uconnect system one of the best, and most intuitive-to-use touchscreens in the business.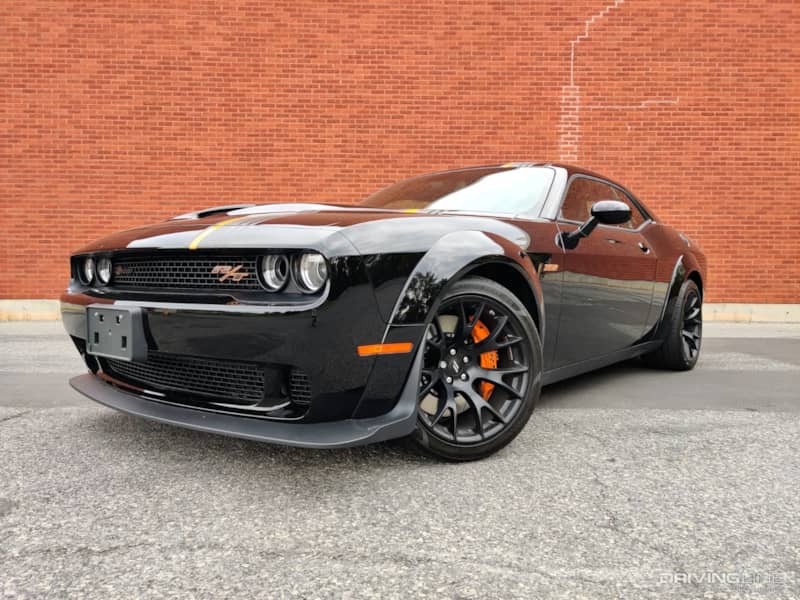 More important than the Scat Pack's immediate surroundings is the sensation of barely-contained power and unrestrained road presence that comes with each and every mile of travel. Sidling up alongside Ford Mustang or Chevrolet Camaro drivers, the Challenger's note-perfect presentation of early-'70s styling cues underscore how much Dodge has been able to do with the LX platform despite investing only a tiny percentage of the funds required to transform its competitors into scalpel-like track weapons.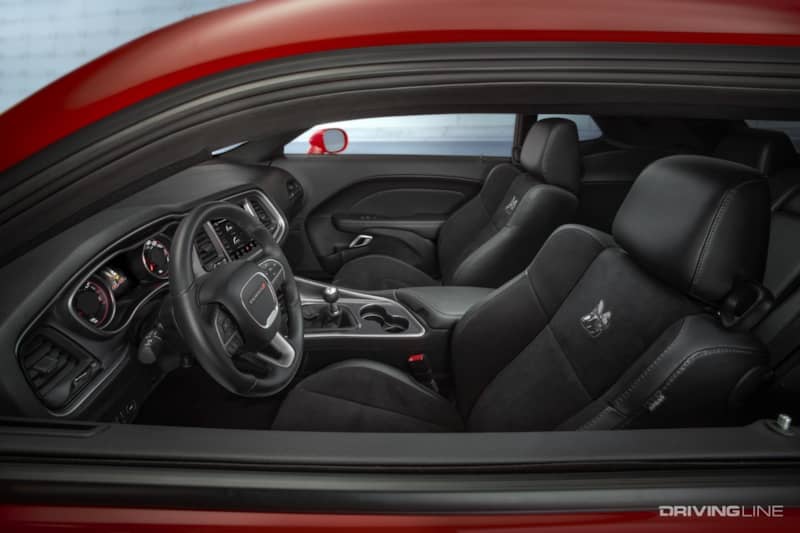 Sure, the Mustang GT might beat up on the Scat Pack from one corner to the next, even in Widebody trim, and yes the Camaro's Alpha chassis delivers near-telepathic communication between driver and tarmac, but neither of these details matter when dwarfed by the sheer fun factor of tooling around in the Challenger's rolling time distortion. Combine that with an ultra-comfortable ride that perfectly complements its plus-size interior, and you've got a formula for feeling good regardless of whether the right foot is flat or floating.
When They Reminisce Over You
When it's time to translate the Scat Pack's raucous exhaust note into measurable forward progress the Challenger doesn't disappoint, moving its 4,300 pounds of metal towards the 60-mph sign post in a respectable 4.4 seconds. Perhaps this number isn't as impressive as it once was in a world where 3 second sprints are the new benchmark, but it's an infinitely satisfying application of the 6.4L motor's 475 lb-ft of torque regardless of whether you're running a stopwatch.
The R/T Scat Pack is also one of those rare enthusiast machines that's palatable whether it's ordered with an automatic or manual transmission. The six-speed adds third-pedal fun to the equation, but Dodge's ZF-sourced eight-speed auto is one of the best gearboxes in the business, and perfectly suited to switching between frantic downshifts and lazy commuting.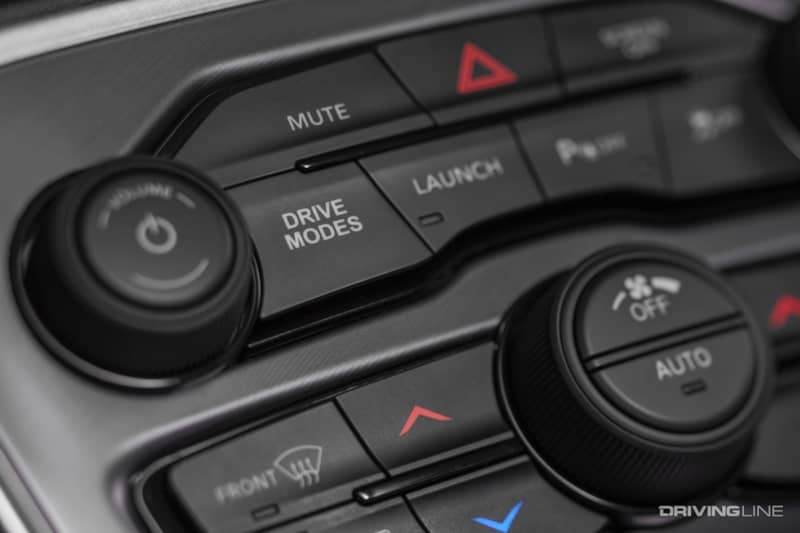 From my perspective, the 2022 Dodge Challenger R/T Scat Pack Widebody presents the best of all possible muscle car worlds. You can play around with drive settings, launch control modes, and acceleration timers on a Saturday, rumble into a parking spot for a quick hot dog and ice cream fix on a Sunday cruise night, and then easily shuttle back and forth to work for the rest of the week. Throw in the occasional road trip or drag strip cameo, and you've got a formula for fun without any real compromises (other than a hefty fuel bill courtesy of the car's 18-mpg combined EPA rating).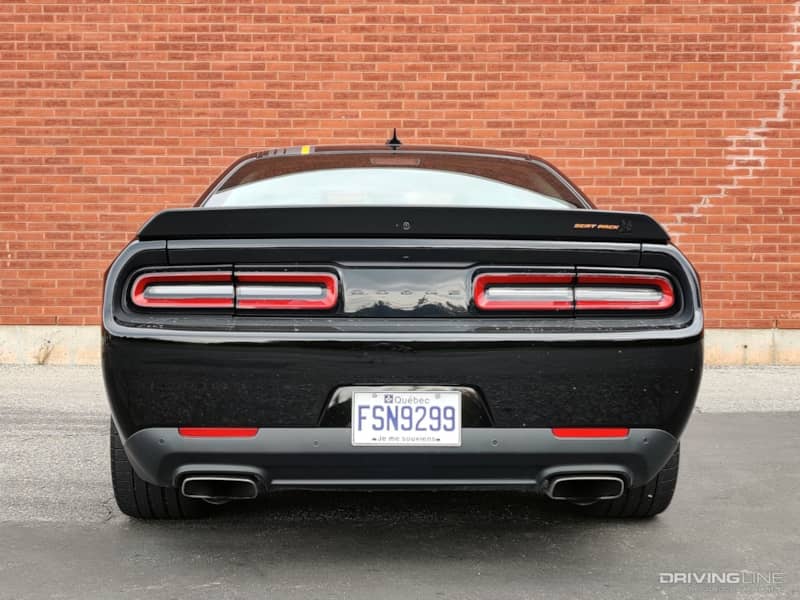 It seems unlikely that any future Challenger replacements will strike this same balance. In a world where instant-on torque, obscene amounts of mechanical grip, and cutting edge driver's aides have transmuted the EV driving experience into something else entirely, the roar of the Scat Pack's V8 at full gallop will serve as more of an ancestral oddity than a spiritual link to the next generation of speed-seekers. Enjoy it while you still can. I certainly did.