The (Affordable?) Used V8 Muscle Sedan: Is the Pontiac G8 a Good Buy Today?
It's strange to think that it's been over 13 years since the demise of the Pontiac brand and all of the great performance cars it brought us over its history.
And while the largely badge-engineered Pontiacs of the 2000s might not be able to hold a candle to the iconic Ponchos of the '60s, one of Pontiac's last performance cars could also be considered one of its best.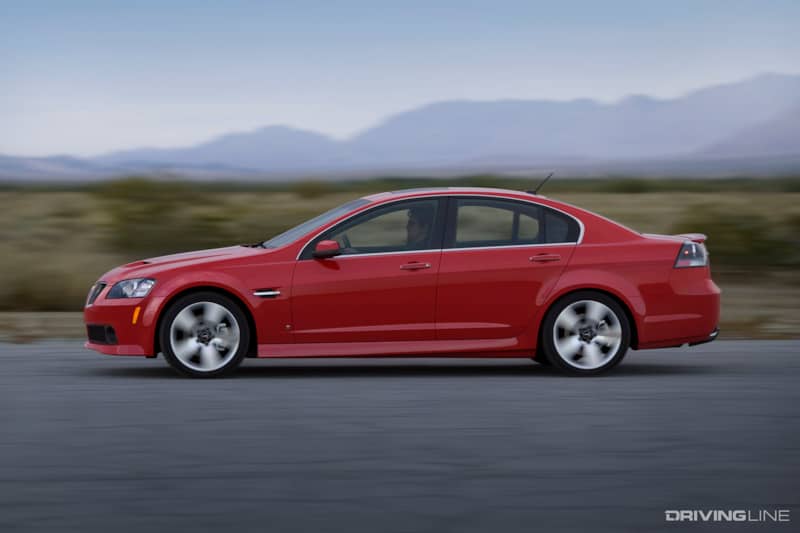 That car would be the 2008-2009 G8, the restyled and renamed Australian-built Holden Commodore that took the place of the Monaro-based GTO in Pontiac lineup.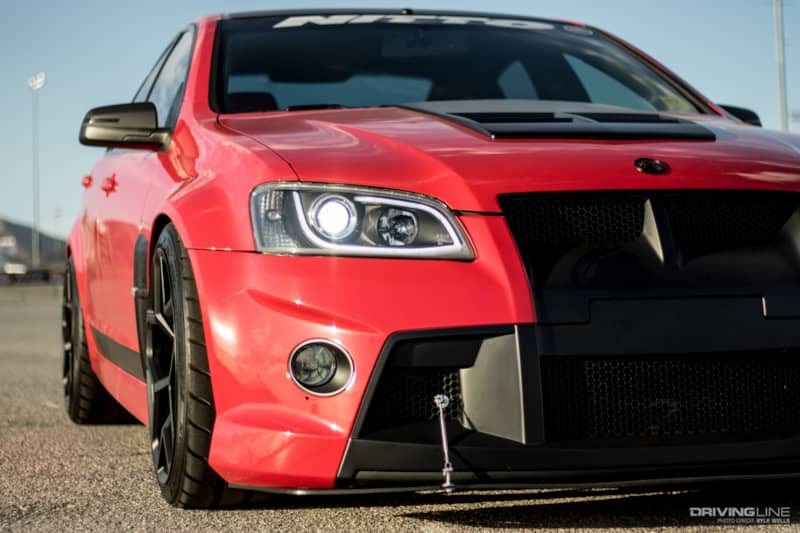 The G8's run in America wasn't a long one, cut short early by GM's decision to shut down the Pontiac brand in 2009, with the G8 only being sold as '08 or '09 models.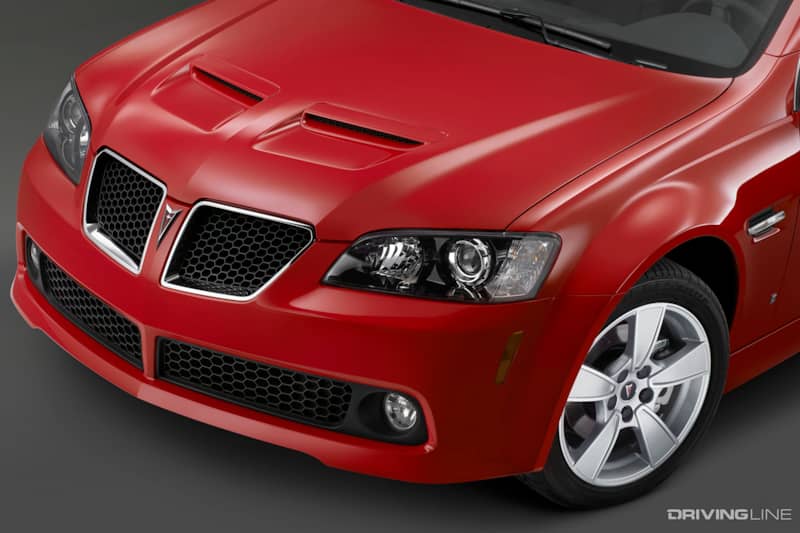 When new, the G8 was widely praised for its available V8 power, roomy interior, good chassis and refined driving manners. But what about buying one today as a daily driver or project car?
Stay Away from the Base Model
While all of the G8 attention goes to the V8-powered versions, the base car was actually powered by a 256 horsepower 3.6 liter V6. A used V6 G8 might be a decent daily driver if you are just looking for something cheap, but it's hard to recommend as an enthusiast vehicle without the V8.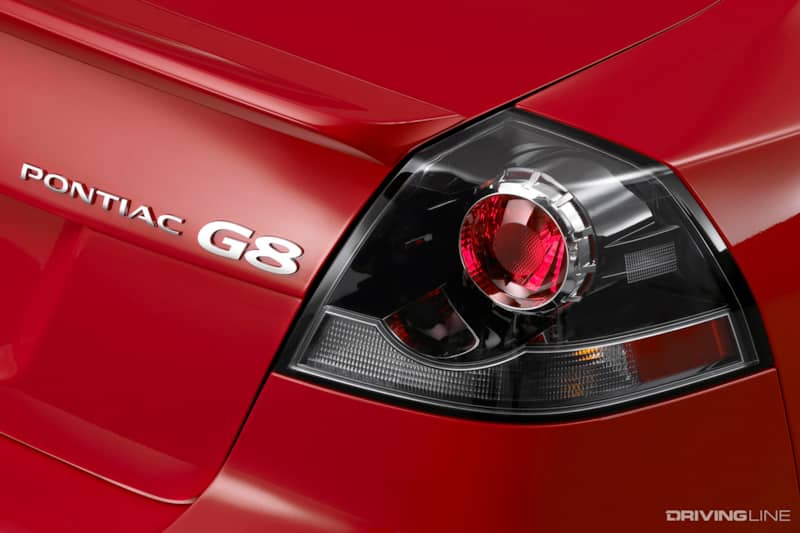 You might be tempted into buying a cheap V6 car and swapping a V8, but by the time you factor in all the work and money needed, you'll be much better just buying one of the G8s that came from the factory with a V8.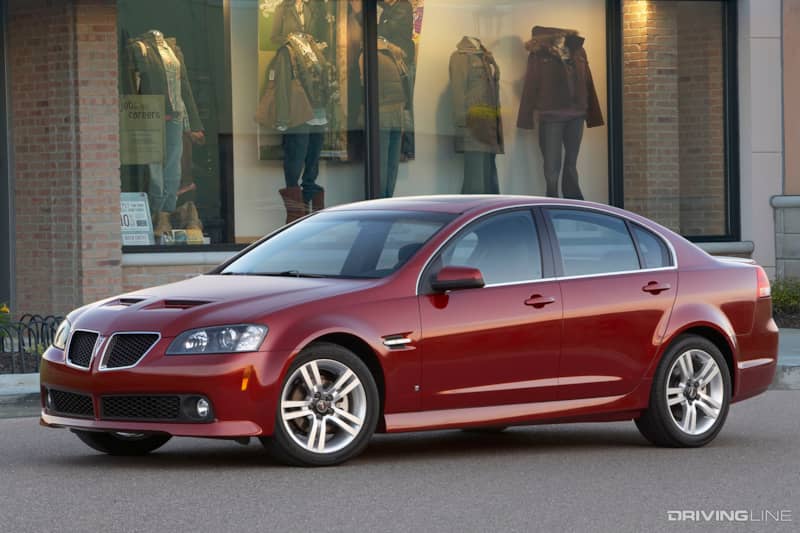 And because the G8 is an Australian-built car that was never sold here in large numbers, suspension, body and interior parts aren't super common, and with a base car you'll be dealing with all the rarity but none of the fun.
G8 GT - The Sweet Spot
And it's the G8 GT model that starts delivering on that fun, with its 6.0 L76 liter V8 that makes 361 horsepower and powered the car to high 13-second quarter mile times when new.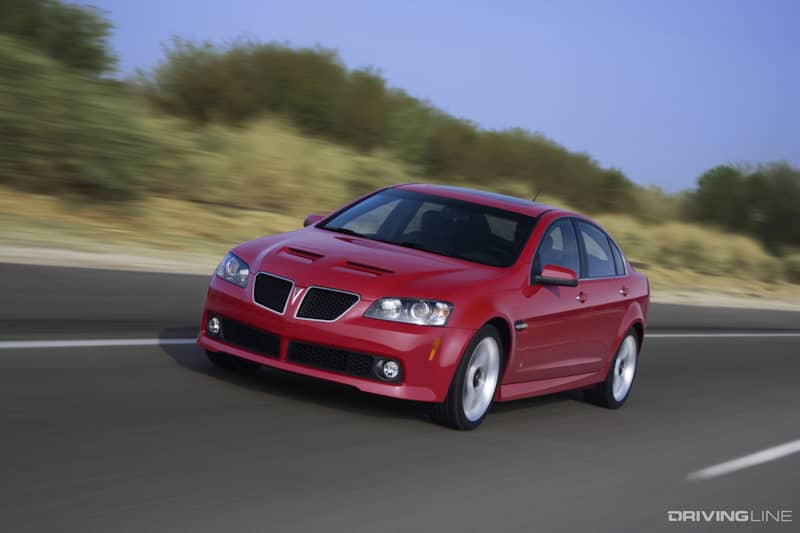 But it wasn't just straight-line speed that won the G8 GT lots of fans. It also had an athletic chassis that was refined and capable, even if it wasn't a high-grip track monster.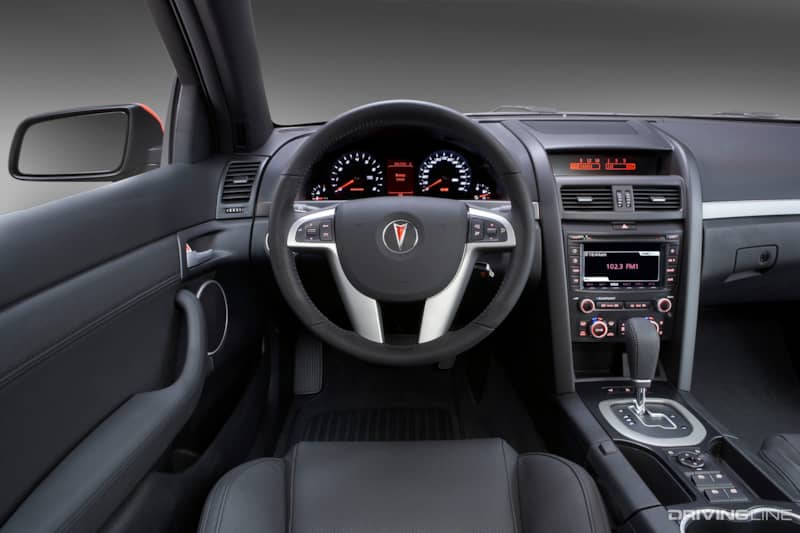 The biggest issue a potential G8 GT buyer faces today is a lack of supply and an increasing number of abused cars. The current used car bubble aside, the supply of unabused G8 GTs was already low to start with and the typical price for one is certainly higher now than it was a few years ago.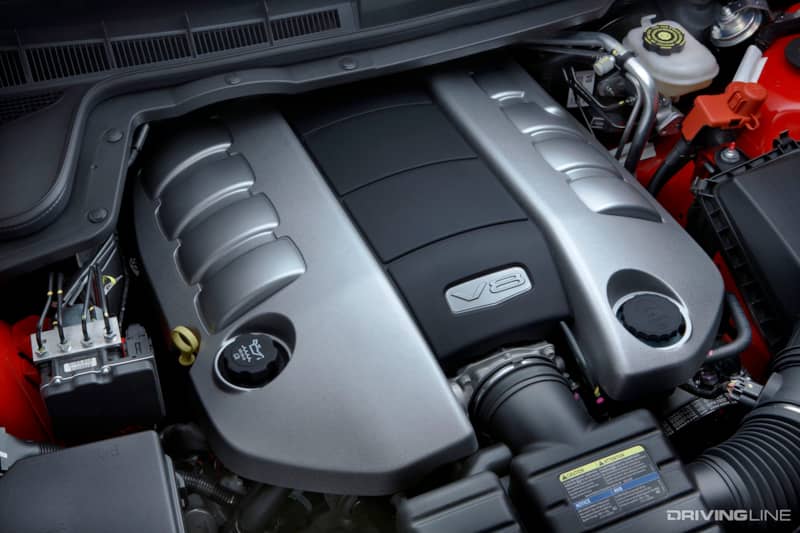 The more original and lower the car's miles, the more expensive it will be. Today, you're looking at about $12,000 minimum for a decent G8 GT with higher miles, while a low mileage pristine version will bring closer to $20,000.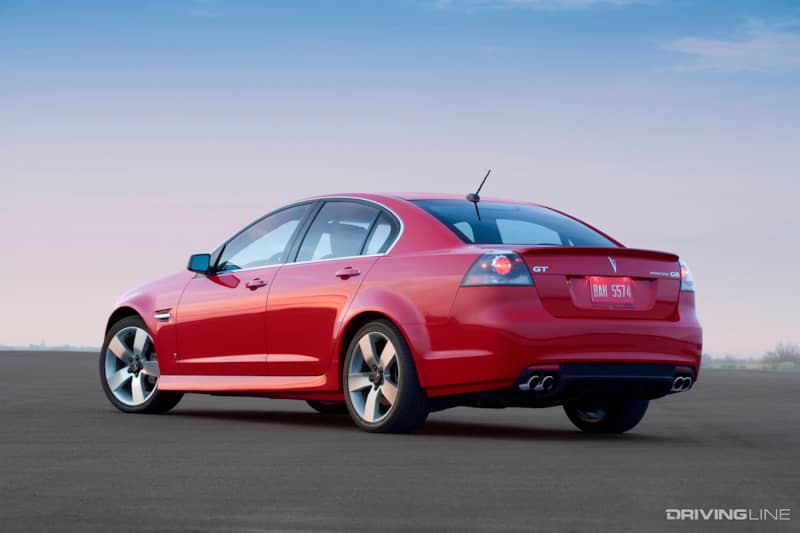 G8 GXP - The Top Dog
For the 2009 model year Pontiac added a third G8 model to the lineup, the flagship GXP. It had the 415 horsepower 6.2 liter LS3 engine, and unlike the GT model could be optioned with a six-speed manual transmission.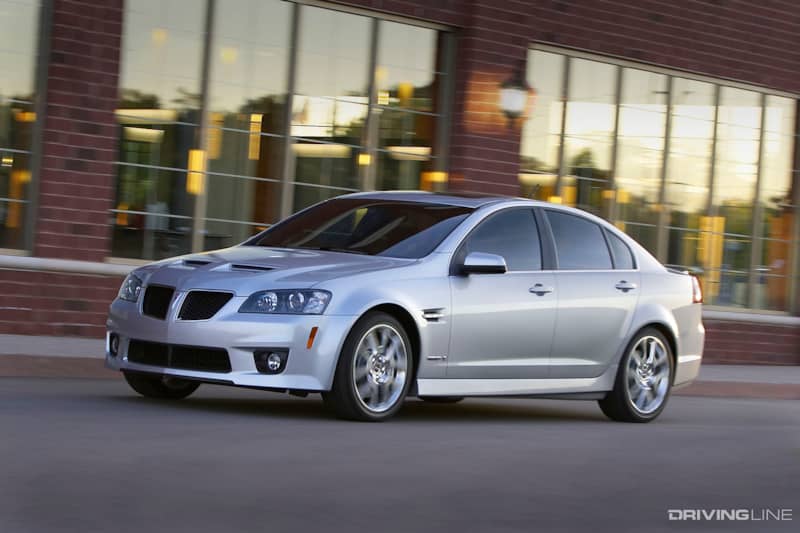 The GXP also got a re-tuned suspension, Brembo brakes, larger wheels and slightly differentiated exterior styling, and its low production numbers have kept it highly desirable as it's aged.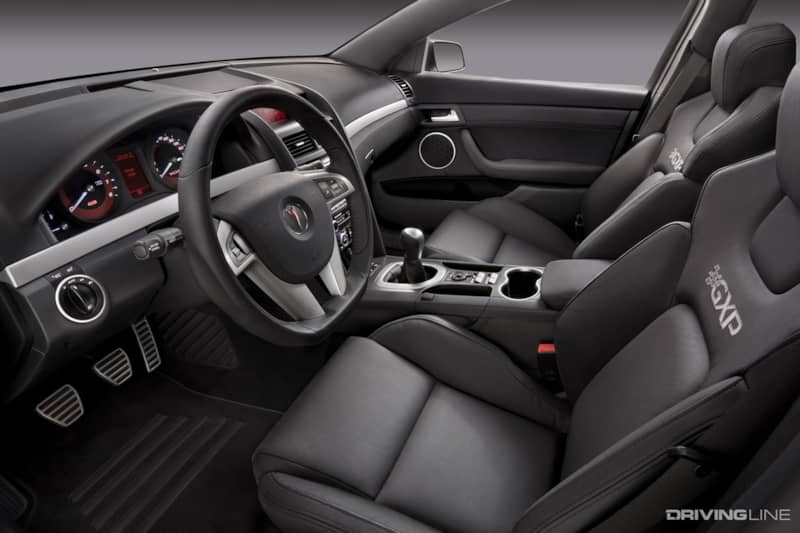 Not surprisingly, the rare GXP six-speed is the most desirable of all the G8s. If you're lucky enough to find one, expect to pay somewhere between the mid $30,000s to mid $40,000s for a nice example. An automatic GXP will be cheaper, but prices still hover around $30,000 for nicer versions.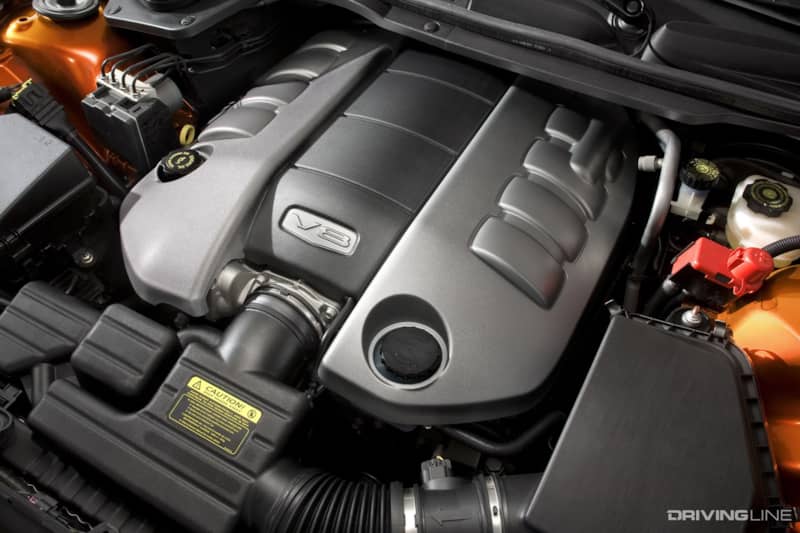 Ultimately, if you are looking for the best horsepower per dollar and don't care about driving a rare car, there are probably better choices than a used Pontiac G8.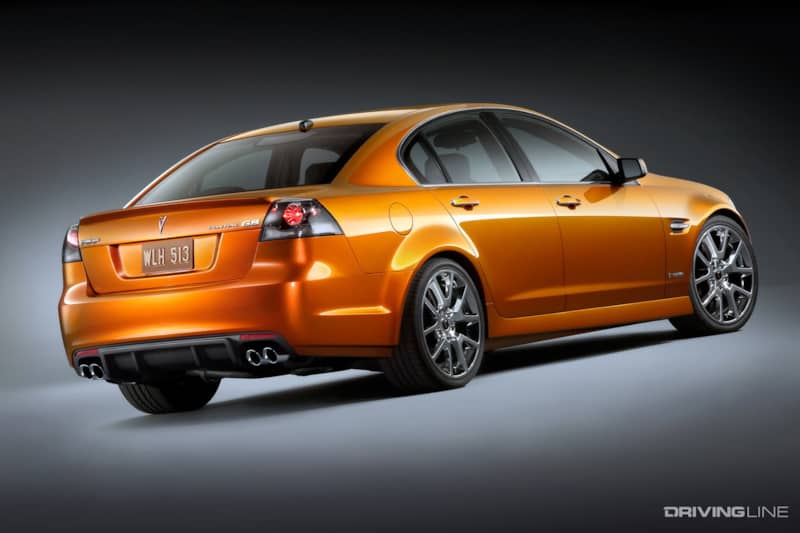 But if you're looking for a fast, fun V8 performance car that's both rare and practical it's a very good choice, and probably won't be depreciating much anytime soon.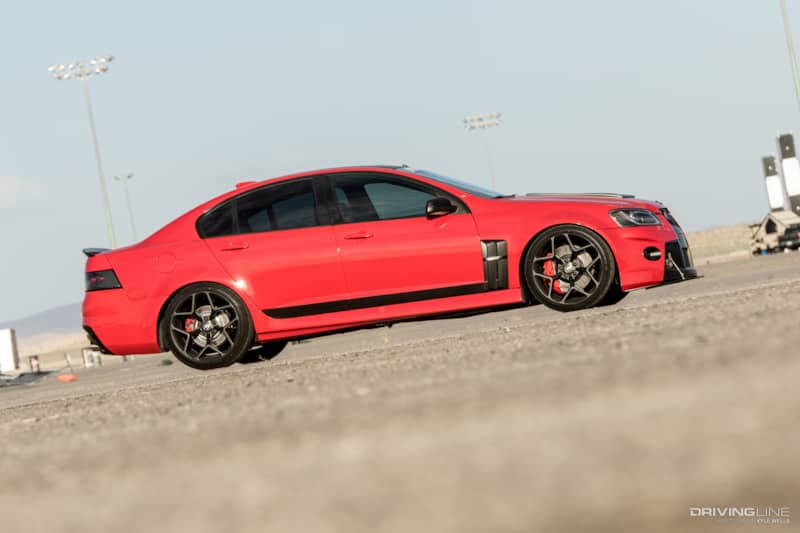 And if you want to see just what kind of potential a modified G8 has, check out this 950 horsepower version we featured a while back.