The Best Taco Ever? Does the Re-Designed 2024 Tacoma's Turbo & Hybrid Power Make it the New Mid-Size Pickup King?
It's a big deal when Toyota drops a new Tacoma.
First, the Tacoma is a hugely popular truck with legions of loyal buyers, both enthusiasts and work truck owners. To call its following "cult-like" is not an exaggeration.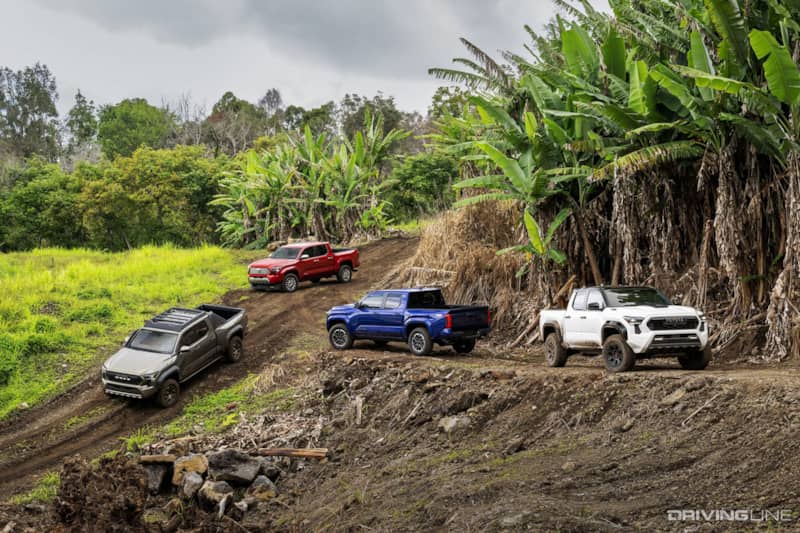 Second, Toyota doesn't come out with a new Tacoma very often. The current truck debuted back in 2016, and even that was more a small evolution than full redesign.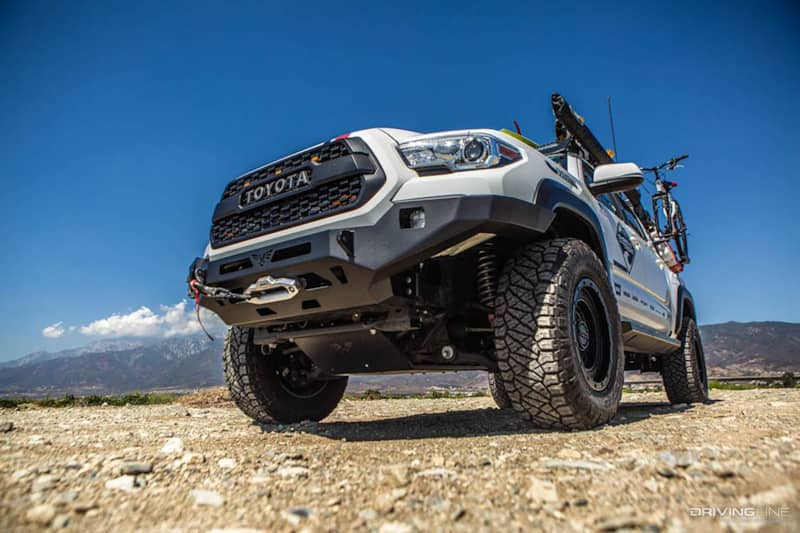 Worth the Wait?
In fact, the basic bones of the current '23 Tacoma go all the way back to 2005, and though Toyota's mid-size pickup remains as popular as ever, it's been overdue for a true next-generation model for a while.
And now we have one, with Toyota just taking the wraps off the new 2024 Tacoma at an event Hawaii.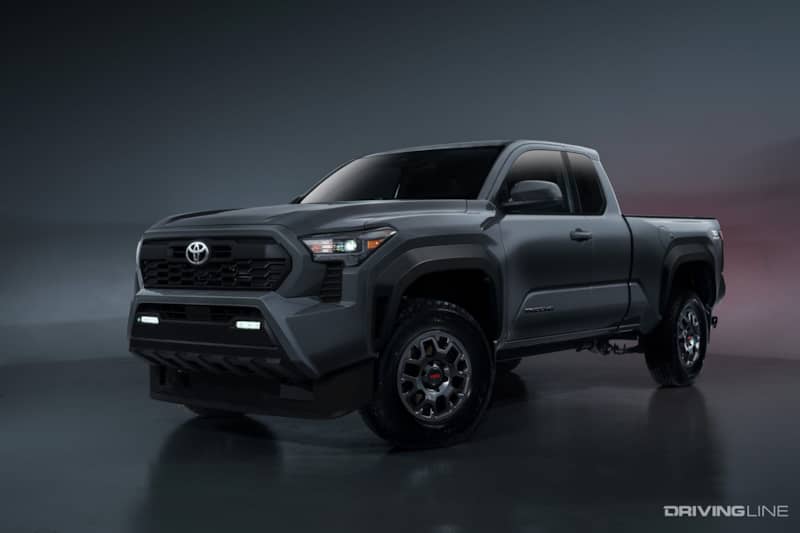 Though Toyota has taken an evolutionary approach to the '24 Tacoma's exterior styling, it's an entirely new pickup underneath, with a new platform, new engines—and for the first time ever, a hybrid option.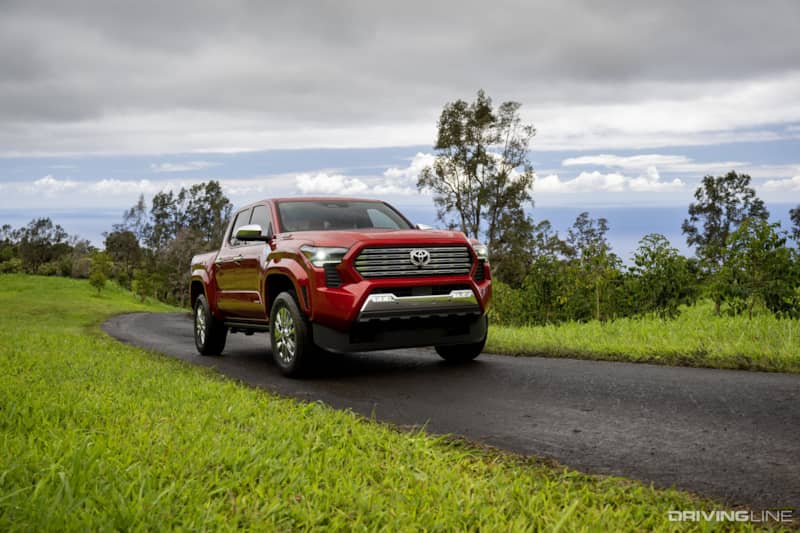 The next-gen truck rides on Toyota's TNGA-F truck platform, also used by the larger Tundra and Sequoia. As you'd expect, the new platform brings a boost in rigidity, and the higher trim versions of the 2024 Tacoma will now have a multi-link rear suspension.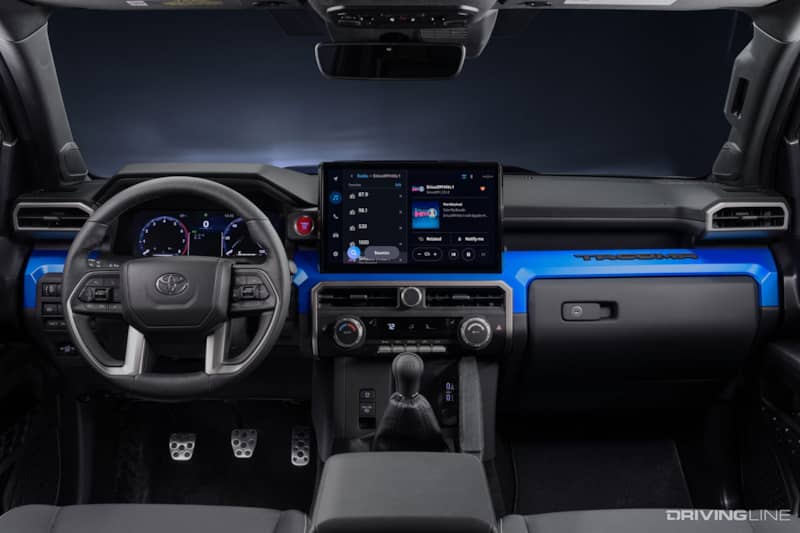 Updates for the new generation include a bed with 7% more cargo volume, and it will have two cab styles available—a four-door, crew cab or a two-door "XtraCab" with two seats and a large storage area behind them.
It's Turbo Time
The biggest change for the new Tacoma comes under the hood. Where previous generation trucks have always offered the choice between a naturally aspirated four-cylinder or a naturally-aspirated V6, all '24 Tacomas will have a 2.4L turbocharged four-cylinder engine.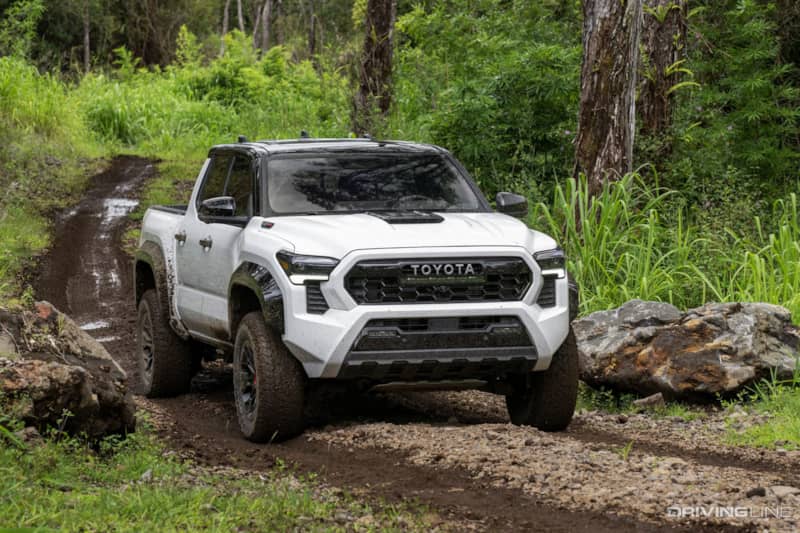 Base SR-grade Tacomas will make 228hp and 243 pound-feet of torque, while the higher trim trucks will make 278 horsepower and 317 pound-feet of torque.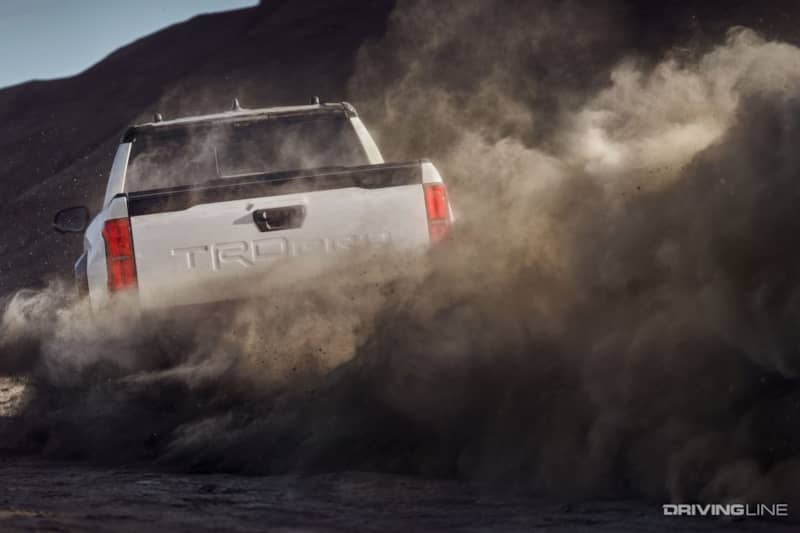 And then there's the new hybrid I-Force MAX version of the 2.4 turbo, which bumps output to 326 horsepower and a very impressive 405 pound-feet of torque—this version will come in the higher-end models like the Limited and TRD Pro.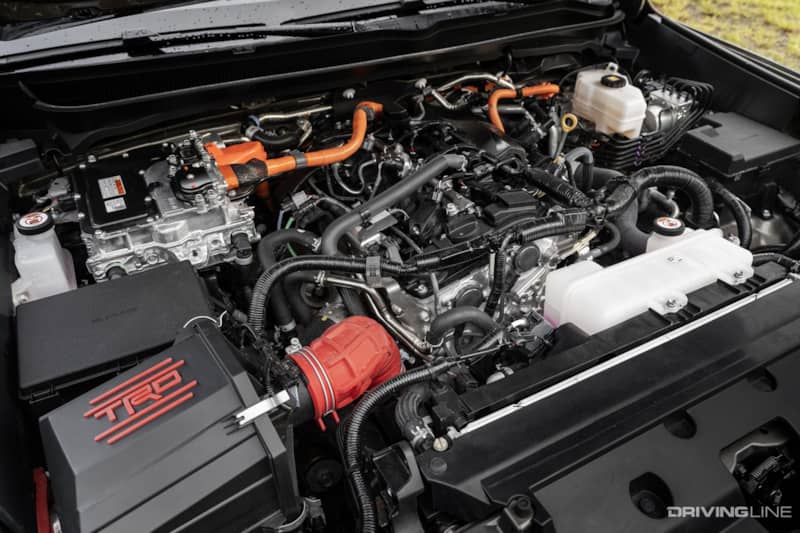 The vast majority of Tacomas will come with an eight-speed automatic transmission, but Toyota has done a commendable thing and kept a six-speed manual transmission option (for the non-hybrid models). And it even gets the same active rev-matching system as Toyota's other manual vehicles.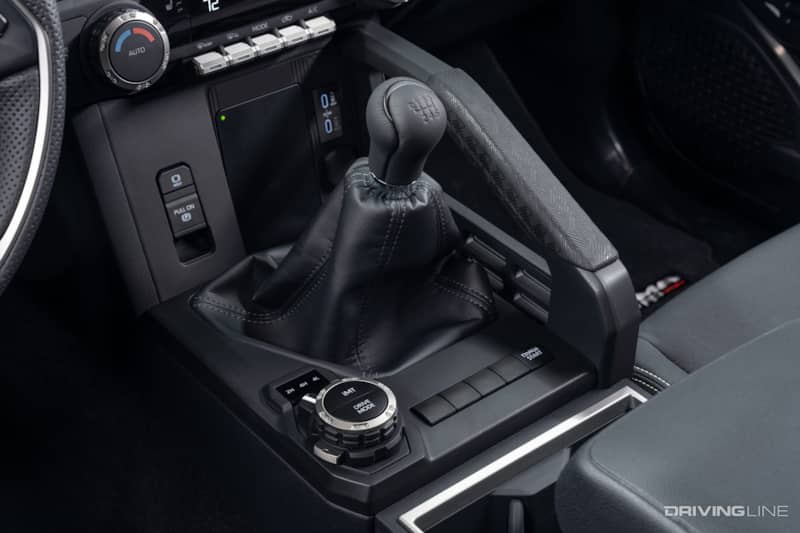 As you'd expect, the interior also gets a big makeover, with much sharing from the larger Tundra. It also gets an available 12.3 inch center display screen which dominates the cabin of the mid-sized pickup.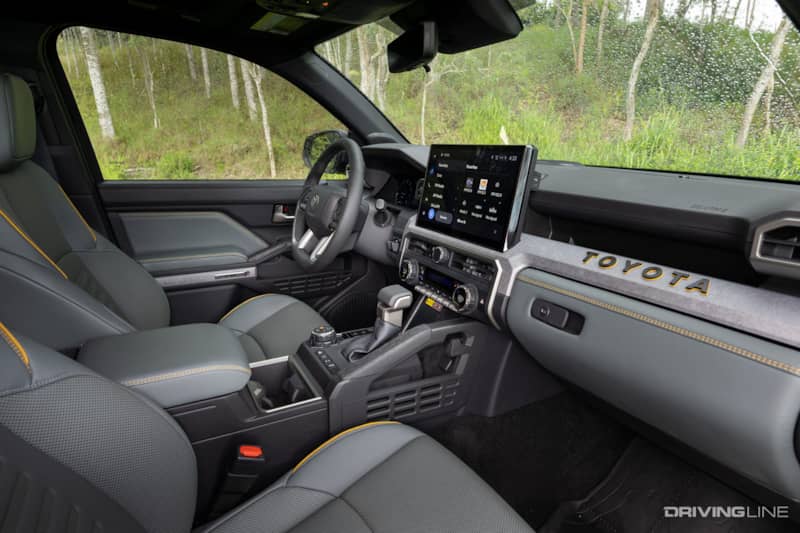 Class-Leader?
The '24 Tacoma steps into a mid-sized pickup segment that's suddenly more capable and more exciting than ever. While the previous gen model got by largely on its reputation for reliability, the new model looks like it has the hardware to face the new Chevy Colorado and recently-debuted 2024 Ford Ranger head-on.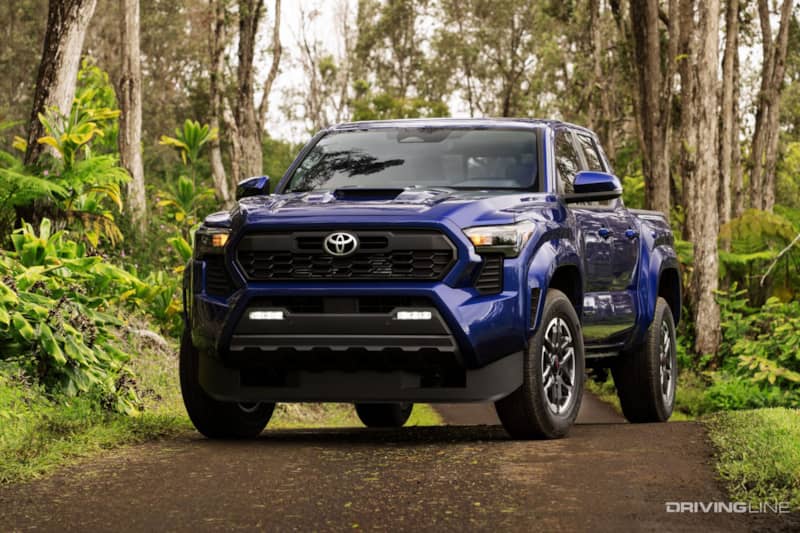 The Colorado (and its sibling the GMC Canyon) have a slightly larger 2.7 liter turbocharged engine, which in "High Output" tune makes less horsepower, but a little more torque than the Tacoma's i-Force Max powerplant. The i-Force Max Tacoma also outguns the new Ranger's optional 2.7 EcoBoost V6, and it should have a nice fuel economy advantage being a hybrid as well.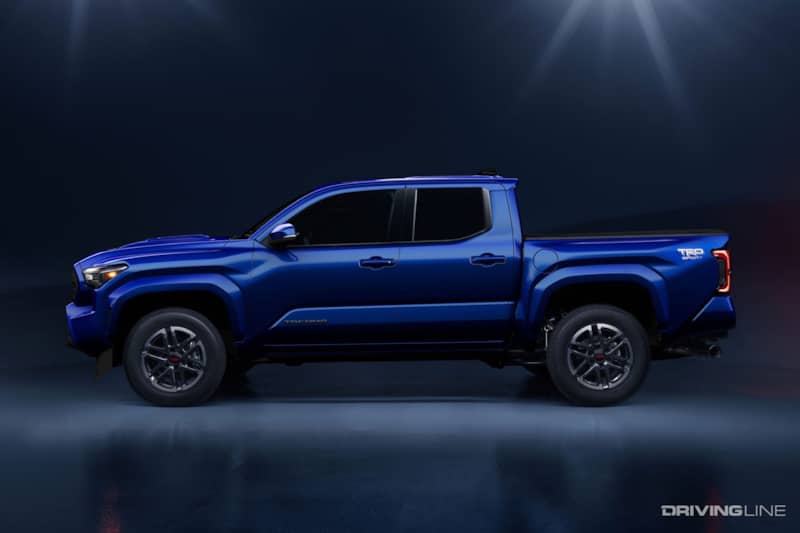 The new Tacoma will continue to be available in a variety of trims, from the humble SR to the high-performance TRD Pro, which will now have the horsepower and torque to back up all of its other off-road upgrades.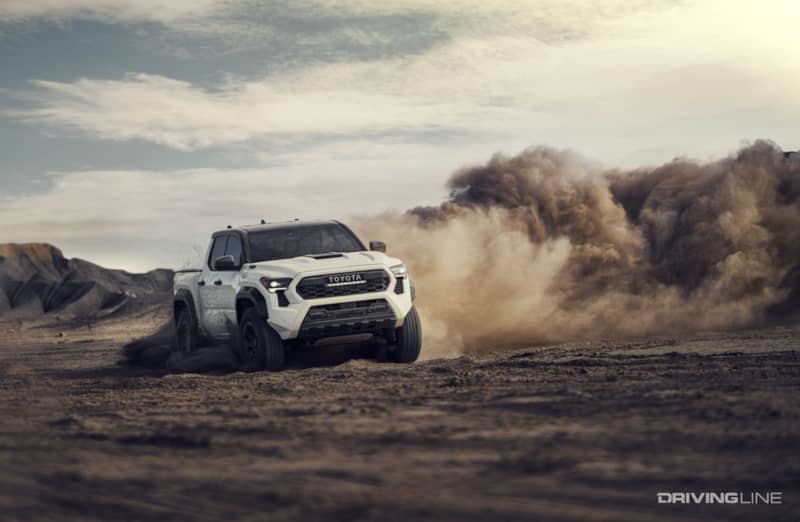 And speaking of the new TRD Pro, everyone's been talking about the new "IsoDynamic" seats which have their own shock absorbers to improve driver and passenger comfort and visibility when taking the Tacoma over gnarly trails.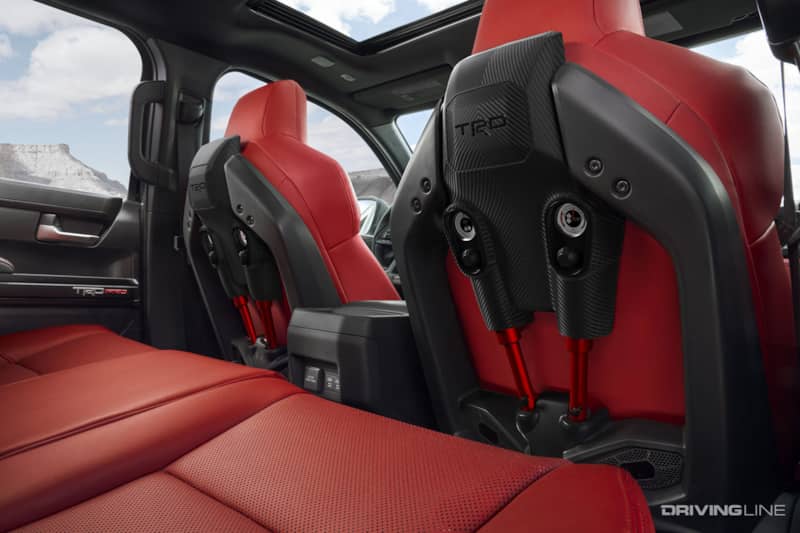 There's also a new "Trailhunter" trim level which Toyota says is a factory-prepared overland rig, and we'll be digging more into what exactly the means in an upcoming story.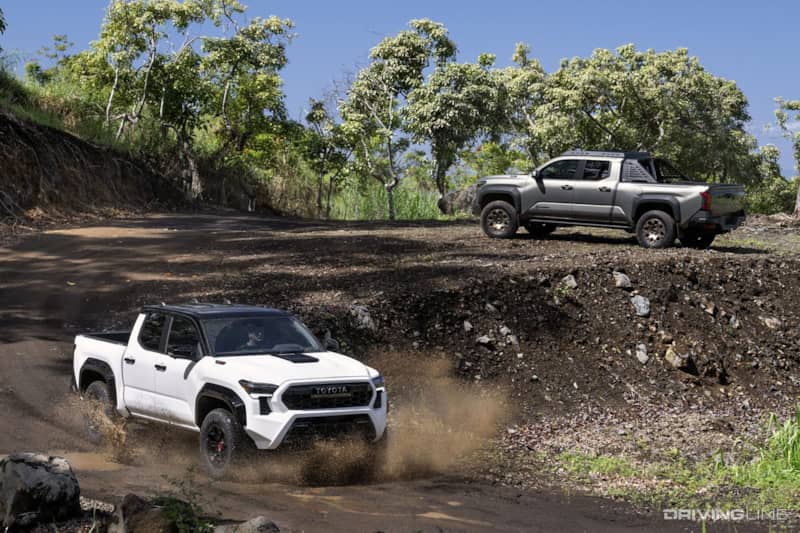 For now, it's looking like next-gen Tacoma might finally have the performance numbers and refinement to go with the cult-like reputation for reliability and ruggedness that it's always enjoyed.