The Differential Dilemma Plaguing Ford's Explorer ST: 3-Bolt Vs. 4-Bolt
Ford's Explorer ST is an easy sell. Not only does the "Sport Technology" SUV offer 400 hp and 13-second quarter miles right from the factory, but it can tow nearly three tons and haul up to six passengers if properly equipped. The Explorer ST can also be obtained for well under $60,000—which effectively gives it the best bang-for-the-buck in the midsize class. However, select versions of the performance SUV harbor a significant factory weakness: a 3-bolt subframe as opposed to the more desirable 4-bolt arrangement.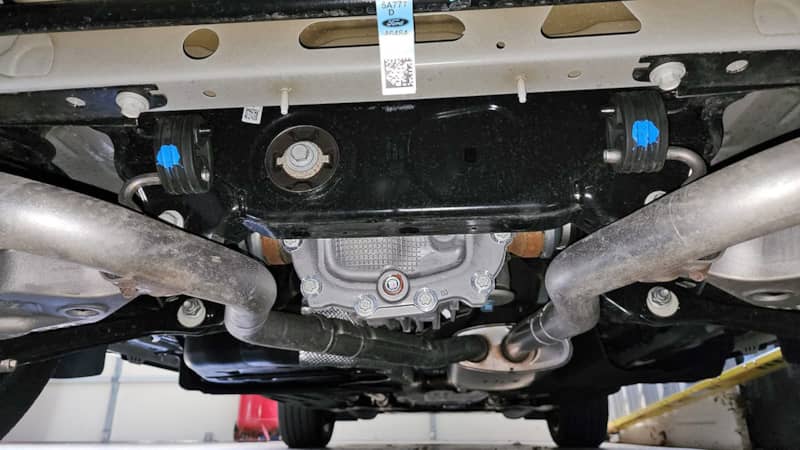 More specifically, these are the bolts that tie the subframe in with the rear differential. And because only the rear side of the subframe differential bolts are visible, many refer to the 3-bolt version as a 1-bolt (or single-bolt), and a 4-bolt version as a 2-bolt. Three-bolt Explorer ST's that are treated to additional horsepower or that see repeat hard launching (at the track or on the street) are at a much higher risk of breaking the single rear differential bolt, which can potentially destroy the rear differential.
Luckily the aftermarket has been hard at work developing products to reinforce the 3-bolt ST's and we'll highlight several of them below—along with how you can identify if yours is a 3-bolt or 4-bolt.
A Potent Package—And One That Responds Very Well To Minimal Mods
Predictably, the Explorer ST—with its 400 hp (and 415 lb-ft of torque) twin-turbo 3.0L EcoBoost V6, all-wheel drive and 13-second quarter-mile capability—is a hit in the American midsize SUV segment. For a vehicle whose MSRP begins in the low $50,000 range, you can't get a three-row sport utility with this kind of fun-factor anywhere else other than from Ford. And the fun doesn't stop there…Tuning and intercooler upgrades alone can easily push an ST beyond 400 hp at the wheels (as opposed to the factory 400 hp rating, achieved at the crank). But there's a catch—and a very big catch if you're sporting one of the many 3-bolt Explorer ST's out there in the wild.
The Infamous "3-Bolt"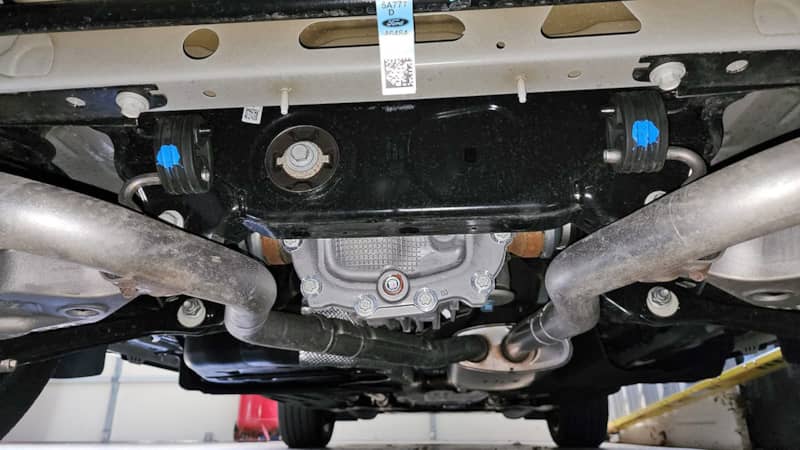 This is the "3-bolt" everyone is talking about in the Explorer ST world, and looking at this photo it's easy to see why the 3-bolt setups are often referred to as 1-bolts. However, there are also two bolts on the front side of the differential (which run vertically). The 1-bolt subframe assemblies are said to be standard on base model Explorers (which pack the less powerful 2.3L four-cylinder EcoBoost), but rumor has it that Ford switched the ST's to single-bolt configurations during the parts supply shortages that plagued the auto industry following the Covid-19 pandemic. We can't confirm or deny that, but here's what we do know: most '20 model year ST's came with a 4-bolt, but most '21-present models are being equipped with 3-bolts.
3-Bolt Failure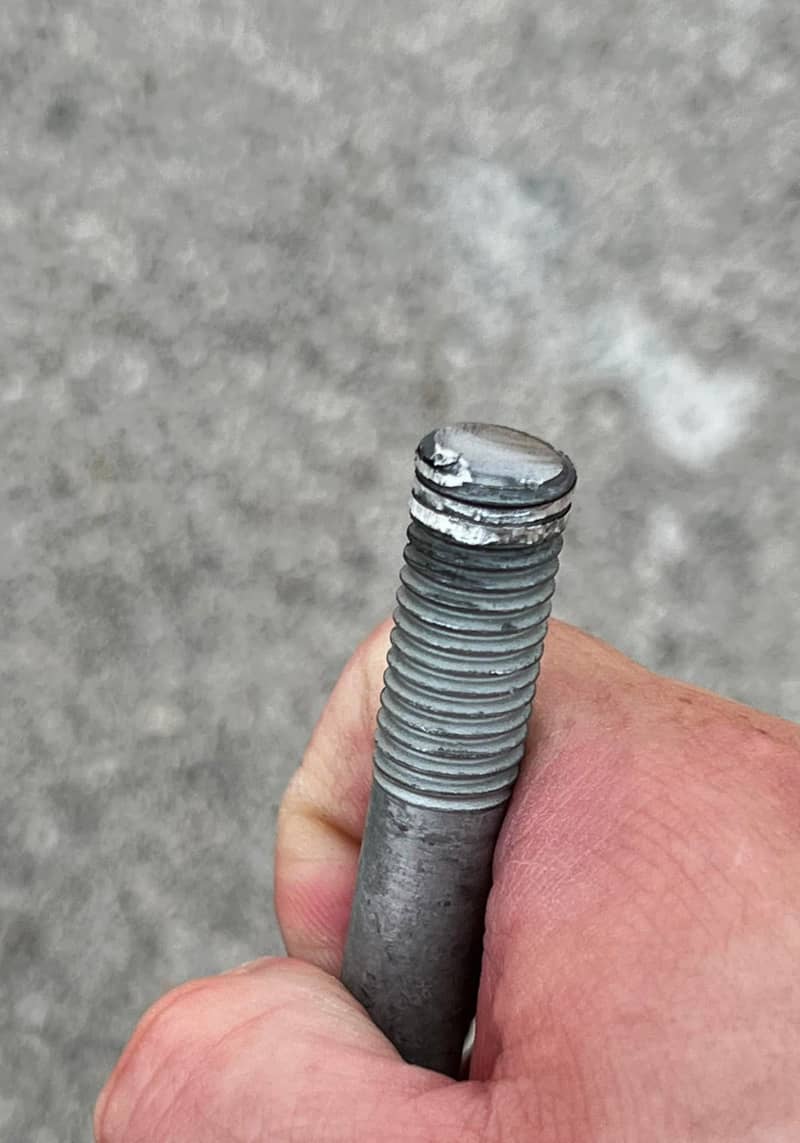 Remember, these are AWD vehicles with a twin turbocharged engine that turns out 415 lb-ft of torque at 3,500 rpm. Launching them under boost is stressful on a whole host of parts, not just the differentials. However, on 3-bolt subframe Explorer ST's this is usually the weakest link. The sole subframe-to-differential mounting bolt out back is prone to shearing off under hard acceleration. When this fastener breaks, the rear differential no longer benefits from proper support. Throw in 100 extra ponies and even more torque and the odds of seeing this kind of failure increase indefinitely.
Solution 1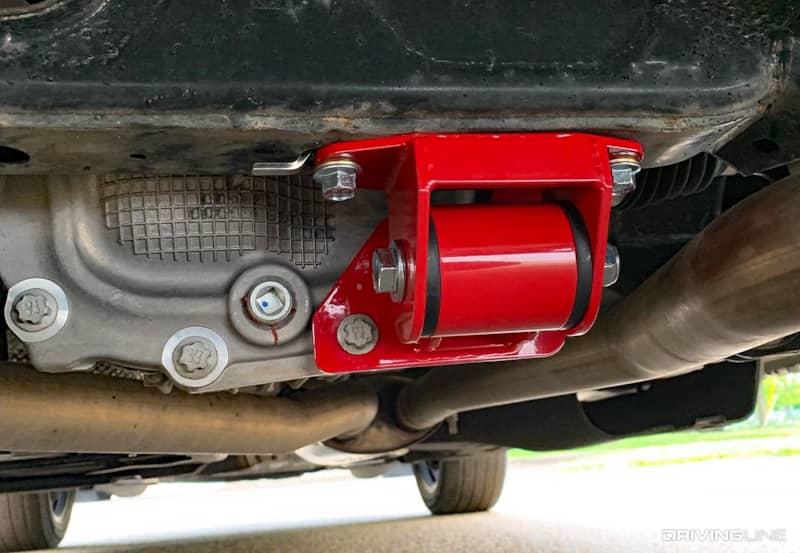 Luckily, for virtually every OEM shortcoming there is at least one aftermarket solution. And in the case of the one-bolt Explorer ST there are several. This bright red rear differential mount comes from AWR Racing. It's laser cut, CNC-folded and TIG-welded, features rigid, 88 durometer polyurethane bushings from Energy Suspension and boasts a non-drill installation. It utilizes two bolt holes in the rear diff cover (Tip: you'll need E Torx wrenches for the OEM star bolts) for mounting, along with being tied in with the subframe crossmember thanks to the supplied (and Nickel-plated) nut plate assembly and included hardware. AWR's solution retails for $279.99.
Solution 2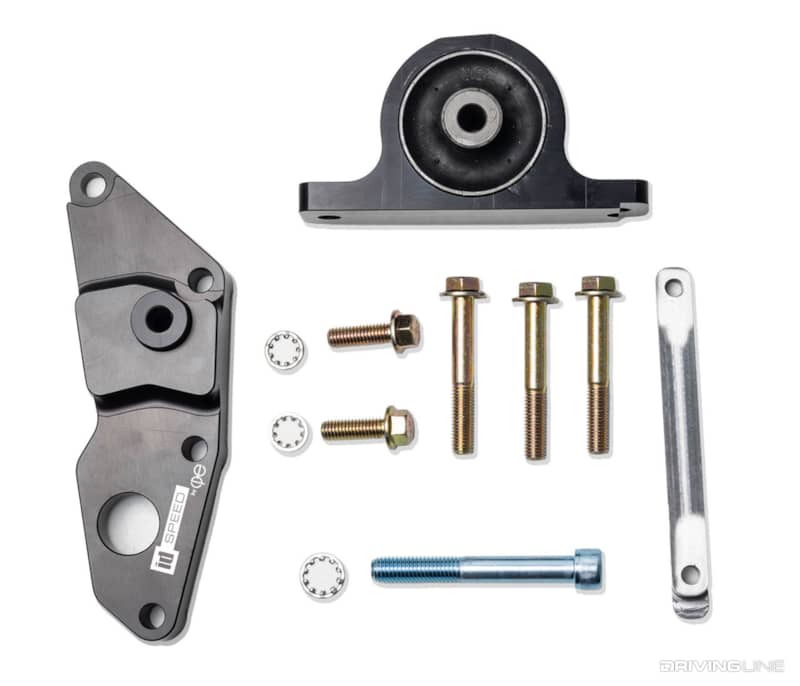 A second, high-quality solution for the 1-bolt problem is offered by ID Speed Shop. The company's rear diff brace is made from lightweight yet Military Grade 6061 T6 billet-aluminum and attaches to the differential by way of four mounting points for optimum support and stabilization. ID Speed Shop's piece also makes use of EPDM bushings, a long-lasting material that's said to offer better vibration resistance than polyurethane. A further perk is that access to the diff fluid drain hole isn't hindered by the brace (meaning the brace won't have to be removed to service the rear diff) and Grade 12.9 Zinc-plated bolts are supplied with it. ID's differential brace retails for $499.
Solution 3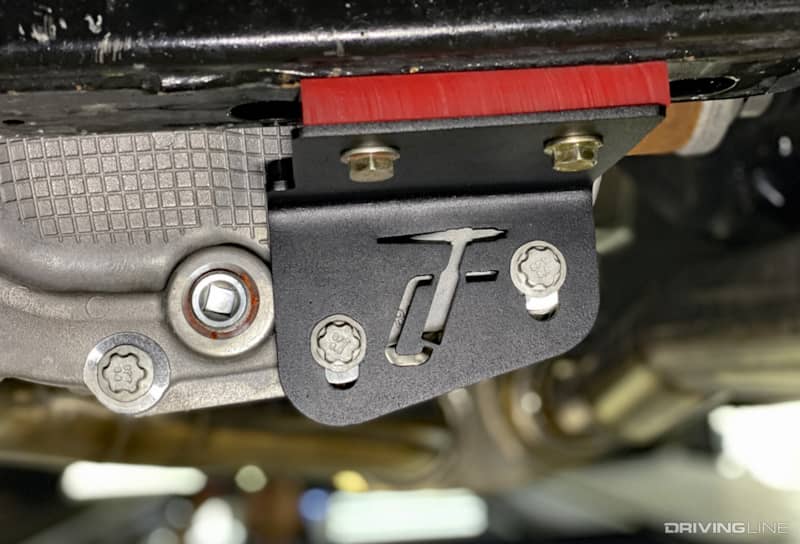 Known as the "Diffy Stiffy," (we're not kidding) FENFABrication produces a rear differential brace that works similarly to the aforementioned products. It too ties the rear diff in with the subframe, thereby reducing stress on both the differential cover and especially the single rear bolt in 3-bolt Explorer ST's. And if the diff bolt does fail in single-bolt applications, with the FENFAB brace in place the differential is still supported (i.e. there are no catastrophic diff plunge or dislodged half-shaft catastrophes to worry about). In fact, if you follow this link you'll find an Explorer ST that sheared its diff bolt at the track but still managed to complete its pass without suffering any further damage. The FENFAB unit retails for under $170.
Our 4-Bolt '22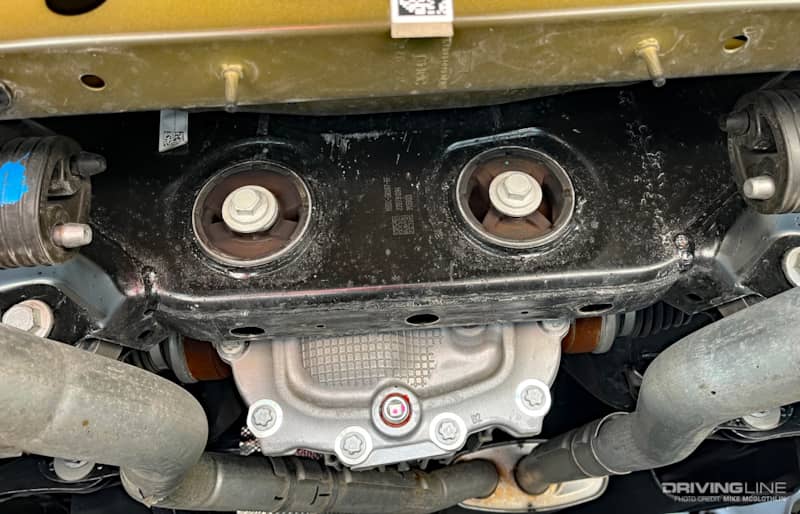 Imagine the relief we had after viewing this for the first time. It's a shot of our 2-bolt (a.k.a. 4-bolt) Explorer ST, the SUV we factory-ordered last year and picked up in the fall. We're told the 2-bolt arrangement is rare on '22 models such as ours, but also that Ford has seemingly returned to installing 1-bolt assemblies under most '23 model year ST's. Whether we got lucky or not is anyone's guess. Whether or not our 2-bolt is up to the task of handling repeat boosted launches will be something we'll find out real soon when we make it to the track for the first time. We have a hunch (especially at the stock horsepower level) we'll be just fine.
A Little Overkill Never Hurt Anyone…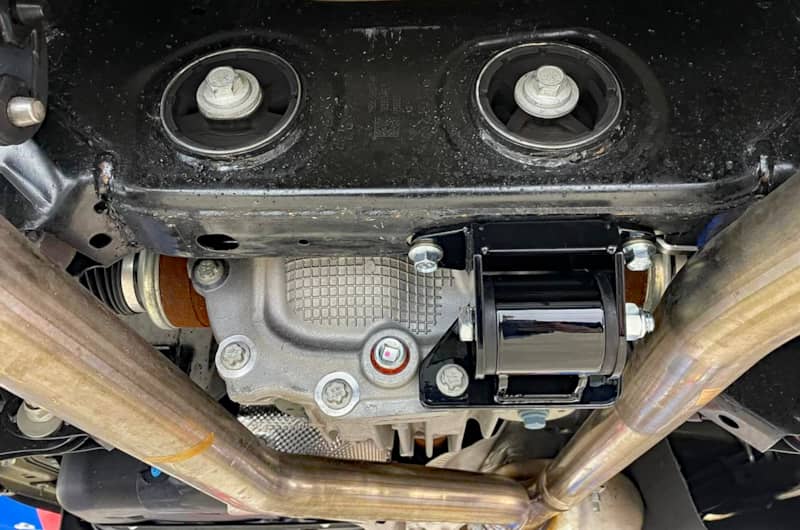 Of course, overkill never hurt anything. So yes, you can run a differential brace in conjunction with a rear 2-bolt ST. Here, a gloss black AWR Racing mount is along for the ride on a '20 model year Explorer. With even a couple entry-level power-adders in the mix, an Explorer ST can turn out well north of 100 hp over stock. This addition (1-bolt and/or 2-bolt) provides great insurance, guarding against failure and allowing you to enjoy your extra ponies reliably.
More From

Driving Line
Although we had no clue we were getting a 4-bolt version, we knew exactly what we wanted when we factory-ordered our black-on-black Explorer ST. Here are our thoughts on the built-to-order process.