The Ford Gene: '72 F100 Pickup
Though we all like to think we drum to our own beat, we normally do things based on family tradition. Growing up around certain lifestyles definitely has its influences on our lives. It's funny that sometimes we try to break away but, in the end, we gravitate back to what we know. It gives us a sense of comfort to know that our parents would approve of our accomplishments.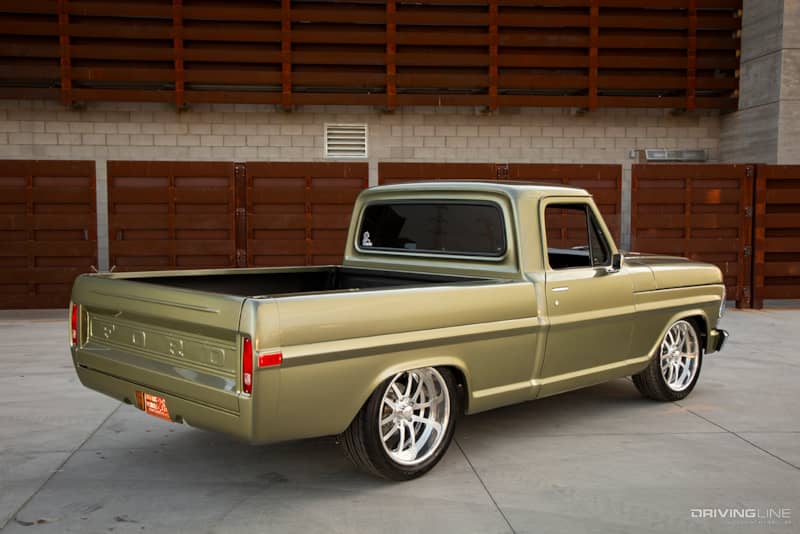 One of the biggest influences on a person's vehicle enthusiasm is what their parents drove. For many of us, we grew up around family members that had grease under their fingernails and gasoline in their veins. Car culture is more than just the physical vehicles and the thousands of parts that they are made of. This movement is backed by individuals that have a passion for sharing automotive knowledge and experiences together.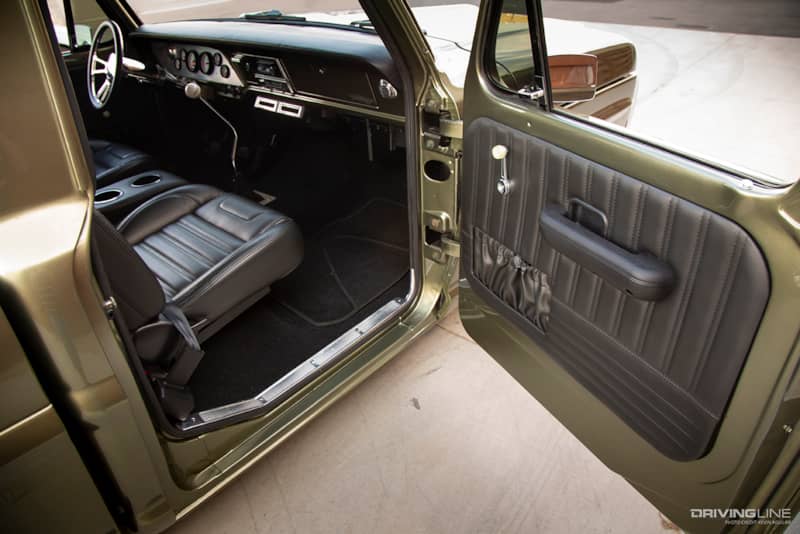 For Matt Girard of Phoenix, it was inevitable that he would become an auto enthusiast. Not only is his father into custom cars but his uncle, John is into them as well. John plays hard and recently purchased the '68 Lincoln Continental that Mobsteel built in Detroit. We're not lying when we say the automotive gene runs deep in the Girard family. For Matt, Fords are on top of the list as his grandfather had a '32 Ford and his father had numerous Bumpside ('67-'72) F100's. This planted the seed way back for Matt and he had to have a classic Ford truck for himself.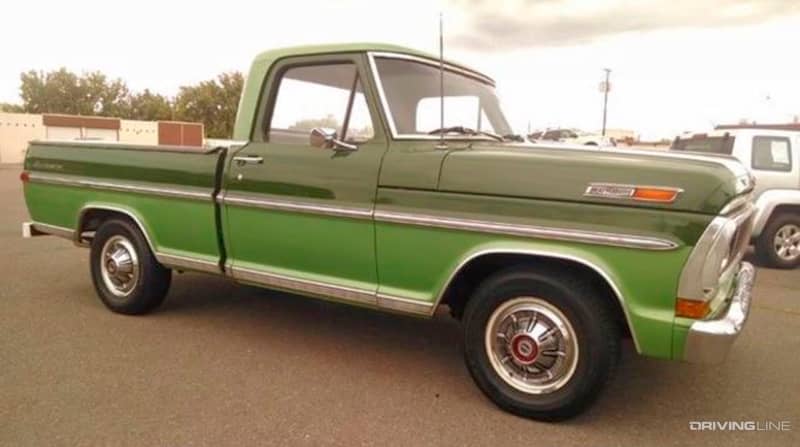 Matt's quest for the ultimate hauler started before he was legally allowed to drive. At age 16, he had a basket case '64 F100 that was plagued with rust. Matt and his father shared many hours working on the truck together, but they never got to finish it as Matt had to sell it to pay the bills. He moved on to other more affordable vehicles, most of which were trucks. Though he had fun with the numerous projects that spun through his revolving door of vehicles, Matt still needed to fulfill his desire for a classic blue oval pickup.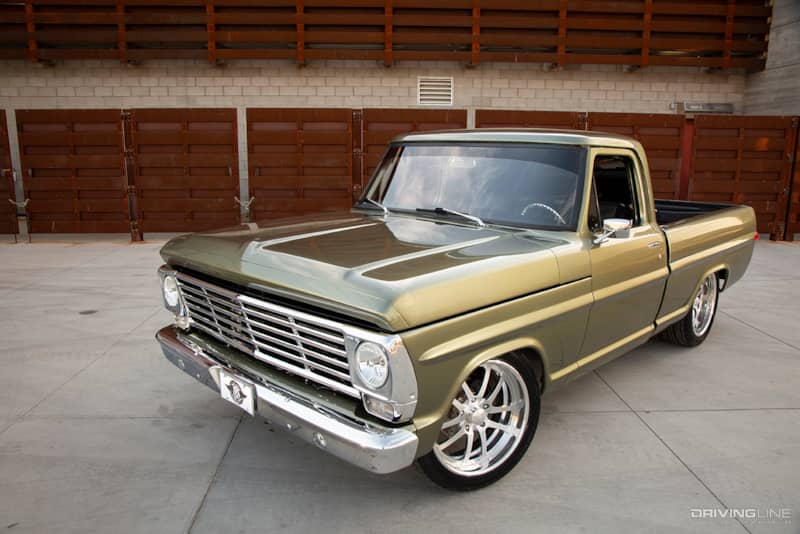 With his ear to the ground, Matt kept looking for a good Bumpside F100. In his search, he came across this '72, which was a bit pricey, but it had a lot done do it already. Matt figured that the price was right for what was included and decided to go for it. Unfortunately, it got picked up by someone else before he could even get a chance. The truck then traded hands again and ended up with Seth Curry in Oklahoma where it would be put up for sale one more time. Matt didn't hesitate and struck a deal with Seth to get the pickup.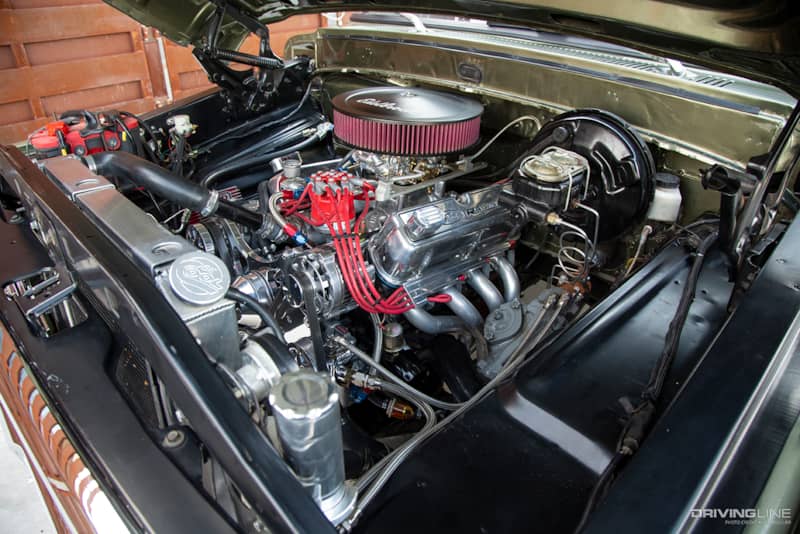 After purchasing the truck, Matt found out that this truck had a long history of owners and it was a mystery on figuring out who did what to it. Though there were lots of question marks around them, the guts seemed good, and the truck was a solid cruiser. Under the hood, the factory 302ci small block was replaced by a stroker 347ci version from Roush Performance backed by an American Powertrain TREMEC 5-speed manual trans. The engine was also dressed in a few nice pieces like an All American Billet serpentine belt kit and Edelbrock fuel delivery system. Of course, optimizing the performance of this truck was key and Matt opted to ditch the 850cfm carb for a Holley 650cfm version that helped build more low-end grunt and better throttle response. On the other side of the heads are a pair of Hedman Performance headers that dump spent gasses into a to a 3-inch exhaust system with Magnaflow mufflers.
Though the trucks of this era have great lines that are pleasing to the eye, the list of parts available for them is very short. This is especially true for suspension lowering options as there are very few ways to drop them and keep a smooth ride. This truck was already equipped with one of the better options up front. It had a set of DJM Suspension DreamBeams combined with Eaton Detroit Spring coils to lower it down. The front was also upgraded with '73-'79 F100 spindles, which allowed Matt to remove the drum brakes and add a disc brake conversion kit from Classic Performance Products. The rear needed some help as the simple shackle kit with leaf springs was an outdated package. Matt scrapped the old setup in lieu of a rear coil-over link system from QA1 for better ride and performance. While in the back, Matt dropped in a new set of 4.11:1 gears in his 9-inch rearend and added another set of disc brakes.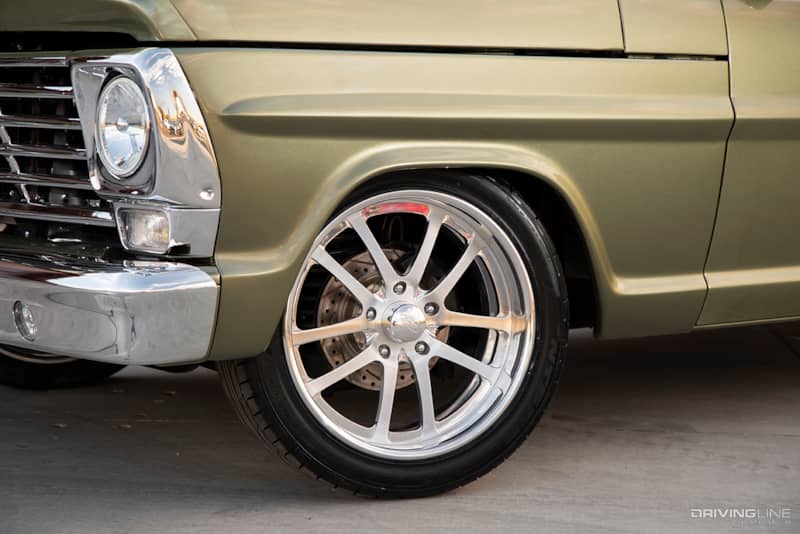 As far as styling was concerned, the truck already had a few mods on the exterior that made it better than original. Up front, the grille was replaced by one from a '69 model and has more chrome. On the sides, a set of Kindig-it door handles were implemented, and the trim was shaved off. In the rear, the bumper was removed, and a roll pan was grafted to the bed sides. It now has a stunning glimmer in the sun as it was coated in Lexus Desert Sage Metallic paint. Matt took things to the next level by adding a set of 20-inch Intro ID321 billet wheels and wrapped them with good-looking, performance rated 245/45ZR20 and 295/40ZR20 Nitto NT555 G2 tires.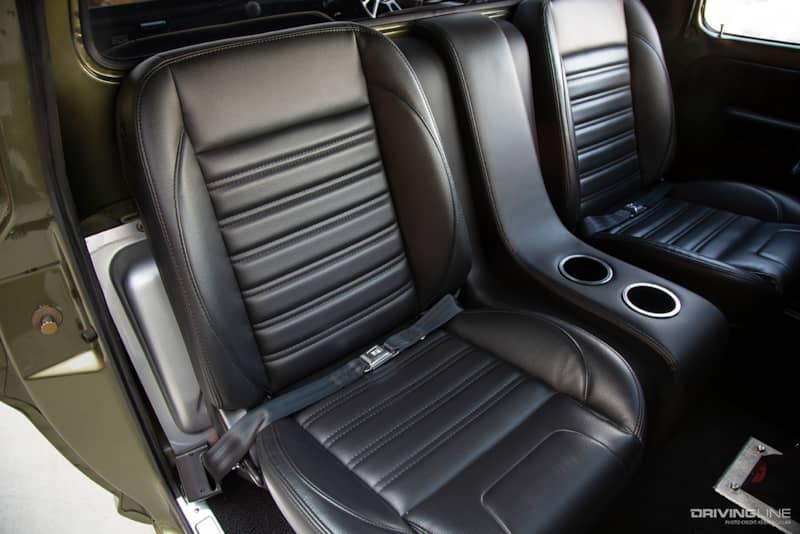 The last segment to call this truck a full-custom was the interior. Helping with drivability is an Ididit steering column with Billet Specialties Vintec wheel. On the dash is a set of Auto Meter gauges and a modern RetroSound radio that fits the original style of this truck. Up top is a molded headliner that has a few speakers and was sourced from LMC Truck. Filling up the rest of the space is a center console, bucket seats and door panels from TMI Products.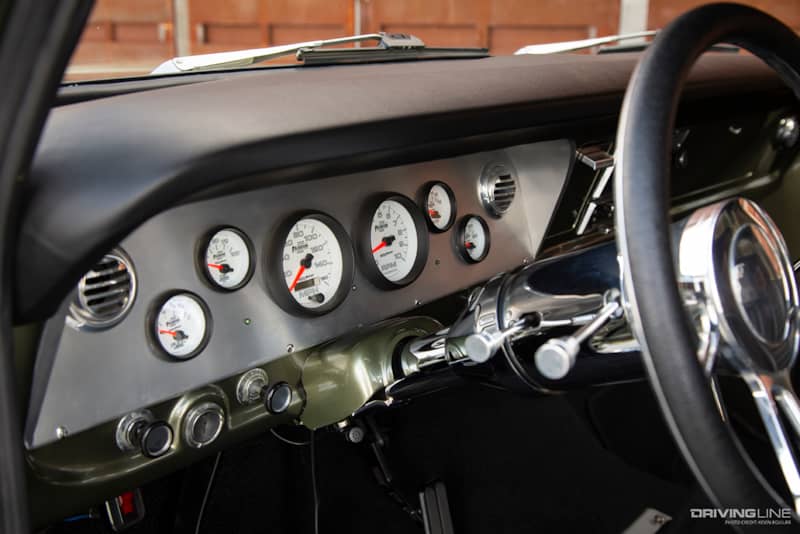 With this '72 in a completed form, Matt is very pleased with the results.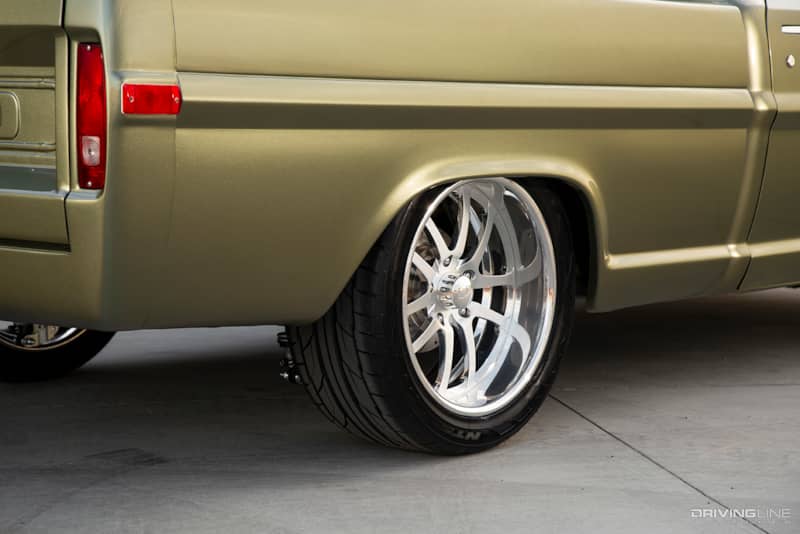 Not only does he have a truck that pays homage to his family traditions, it's also one rad vehicle that can leave others in the dust. Though customizing one of these trucks can be a bit difficult, the perseverance and effort invested in this truck truly shines.
Click here to see a slammed, 1961 Ford Unibody pickup dressed in pretty patina.