The Most Powerful Ford Ever: 2020 Mustang GT500 With 700+ HP & Exotic Chops
It's been more than four years since Ford debuted the Mustang Shelby GT350 with its radical naturally aspirated flat plane crank V8 and race car pedigree—and as great as the GT350 is, it's always been known that there'd be an even more powerful supercharged version of the Mustang coming. Today that car arrives in the form of the 2020 Mustang Shelby GT500.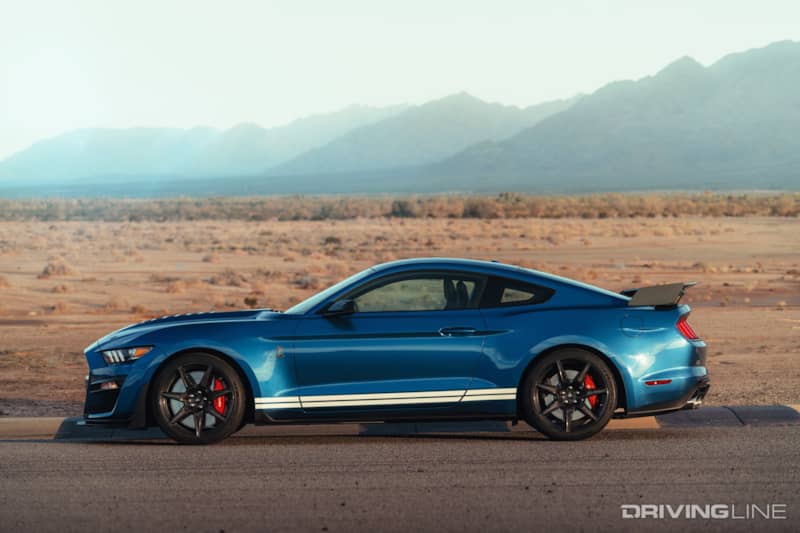 More than just higher-end version of the GT350 with more power, the GT500 is looking to rewrite the book on Mustang performance. In fact, it will be the most powerful Ford road car ever built.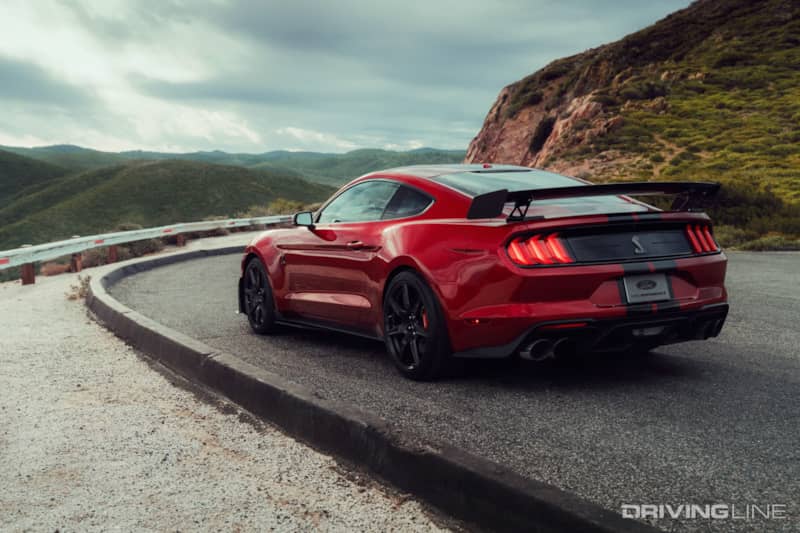 It will accomplish that honor with a hand-built 5.2L V8 fitted with a roots type supercharger. While the final horsepower number hasn't been confirmed yet, Ford promises the car will make more than 700hp when it goes on sale.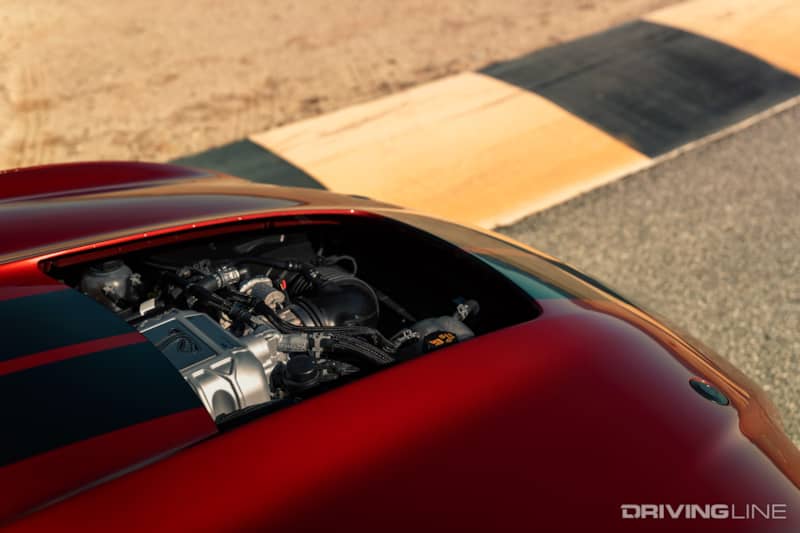 Equally notable is the GT500's transmission—not a manual like in the GT350 but a seven-speed dual clutch automatic built by Tremec. It's said to be capable of gear changes in less than 100 milliseconds, which should make it significantly quicker than a comparable manual.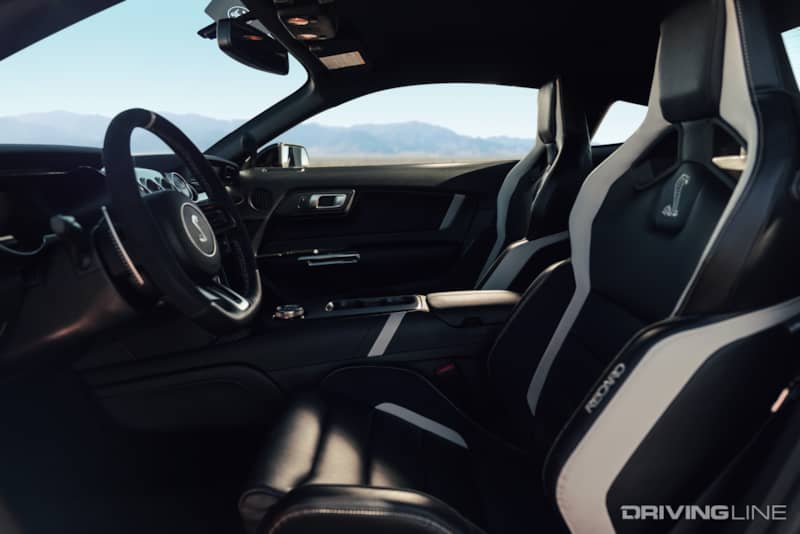 In fact, Ford says the GT500 will hit 60 mph in the mid three second range and is capable of breaking into the 10s at the drag strip. It'll even have a selectable drag mode.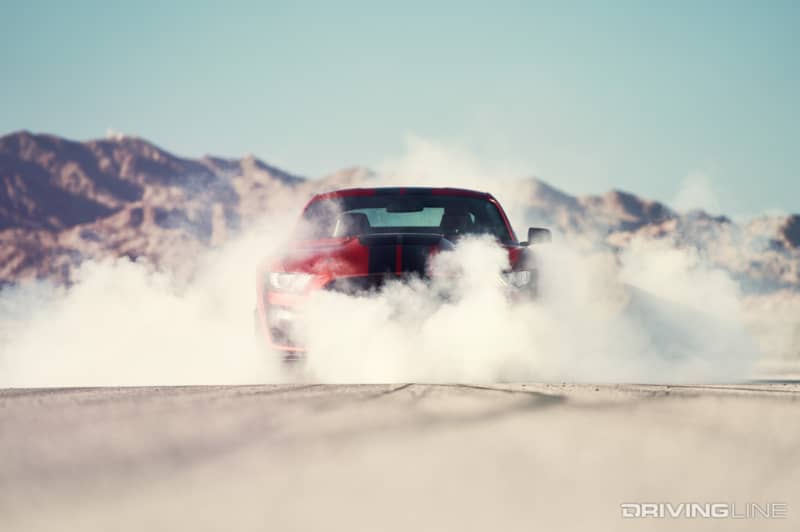 But the GT500 is anything but a quarter mile specialist. It's been honed to be fast in all situations with huge 16.5-inch diameter front brakes with six-piston Brembo calipers and a fully revised magnetic suspension setup with improved geometry.
While it bears resemblance to the current GT350, the GT500's body has also been fully massaged for improved aerodynamics, better cooling and to fit larger wheels and tires. When spec'd with the Carbon Fiber Track Package, the wheels measure 20x11 in the front and 20x11.5 in the rear, featuring carbon fiber construction as on the GT350R.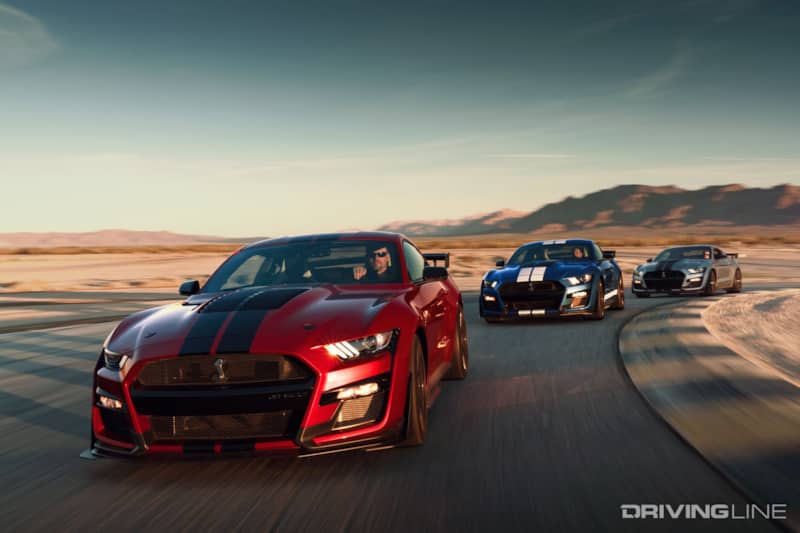 Pricing information for GT500 hasn't been released yet, though we can expect to see that sometime before the car goes on sale this fall. If we had to wager a guess at this point, we'd imagine a starting price somewhere in the low to mid $70,000 range.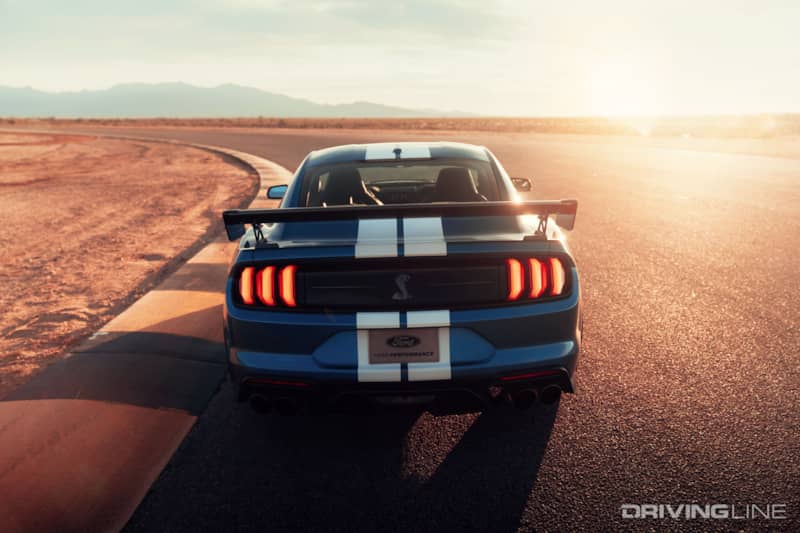 With stiff competition from Dodge's Hellcat and Redeye in the horsepower department and Chevy's Camaro ZL1 in the track monster department, the GT500 has no shortage of competition. Based on the already incredible GT350, we have big expectations for this new king of the Mustang family.