The New GMC Hummer EV: What We Know Leading Up to the Official Reveal
There's no denying that electronic vehicles are the way of the future, or at least that's what the major automotive manufacturers (and a number of boutique automotive builders) have set their sights on. But what does this mean for the off-road world? Will an EV (electronic vehicle) be able to stand up to the challenges and demands of basic off-roading from the factory or is this niche world going to have an extra challenge on its hands when it comes to future reliable off-road options? That's what we're determined to find out.
With the upcoming reveal of the 2022 GMC Hummer EV, we've gotten a bit more information about what the model will have to offer compared to the teaser we first witnessed in February. How will the new Hummer EV stack up to the competition? What are its closest competitors? And what can it offer the off-road world ? Let's take a look.

Where We've Been and Where We're Going
The Hummer EV has been teased for quite some time now, although you may have forgotten thanks to good 'ol Covid. But come October 20th, you'll have a hard time NOT hearing about it, as that is the official date of the GMC reveal since having to postpone the original May reveal date due to Covid 19. Of course, we'll have you covered on that come the day of.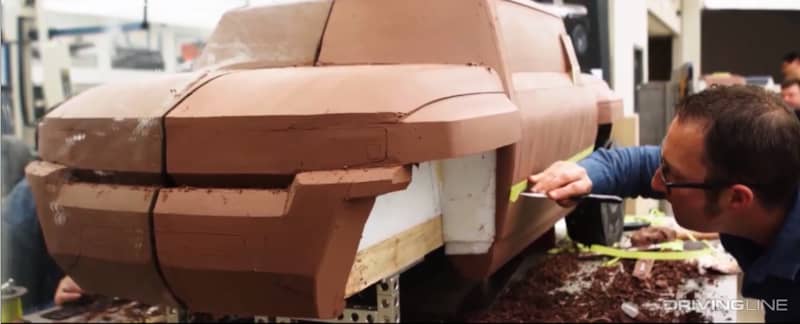 Because the reveal date is fast approaching, we're seeing more and more information come out, videos being released about expected features, and even some teaser images we're excited about. Yes, we're excited to see what General Motors has in store for the now GMC-branded Hummer when it becomes available next year. But we have questions, as we're sure you do as well.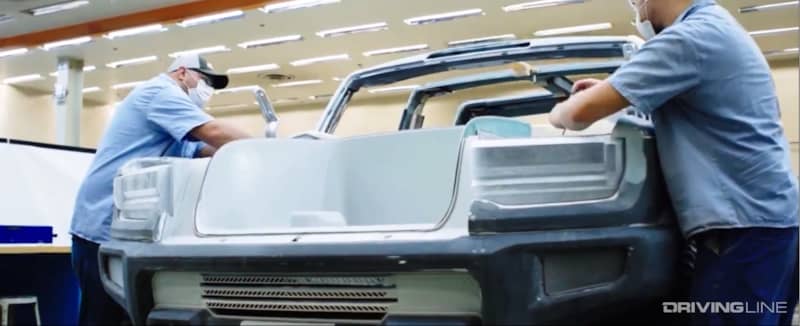 What We Know About the Hummer EV So Far
The Hummer name tag is being brought back by GM as part of their push to be the leader in what they call "an all-electric, zero-emissions future." For years, GM has been working with industry experts to create electronic vehicles that will fit everyone's needs, starting with the Chevy Bolt EV. The Hummer EV is the GMC brand's first, but certainly not its only, production model set to debut in the Truck and SUV segment. Since the announcement of the Hummer EV, GM's Cadillac division has revealed its first model in the luxury SUV EV segment, the Cadillac LYRIQ.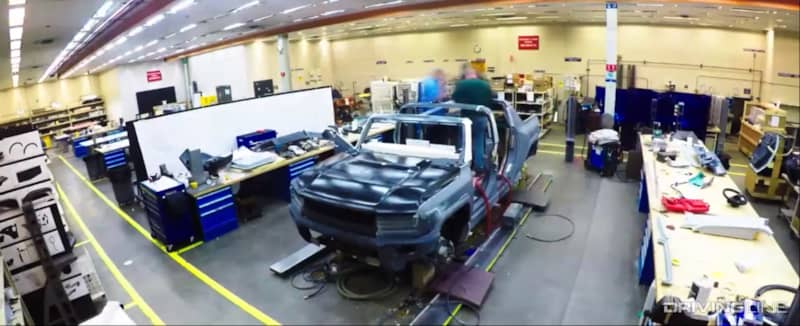 Back in February, we got our first look at the Hummer EV in the form of a Superbowl Ad (see it here) featuring LeBron James, teasing stats like an estimated 1,000hp, 11,500ft-lbs of torque, and an acceleration rate of zero to 60mph in an impressive 3 seconds for the upcoming Hummer model.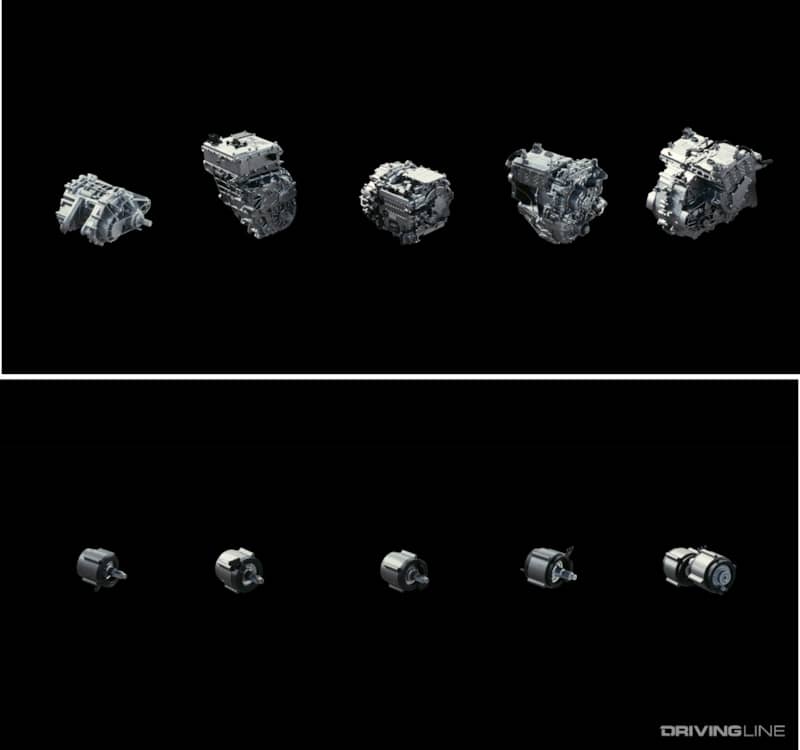 Since then, we have learned that the model will be built on GM's Ultium Drive platform – a "family of five interchangeable drive units and three motors," which the company says will significantly out-perform GM's previous EV platforms; the company will be using an "almost completely wireless battery management system" for the Hummer EV, as well as GM's other upcoming EV models; and the Hummer will come equipped with GM's new Ultium Battery, which is said to offer up to a 400-mile driving range on a full charge, have a battery energy storage of 50 to 200kWh, feature a state-of-the-art mix of nickel, magnesium, cobalt and aluminum with up to 70 percent less cobalt than used in the company's current EVs, and a potential million-mile lifespan.
The battery system is also supposed to have super fast charging capabilities. The Hummer EV is also said to support over-the-air updates to the truck's internal software.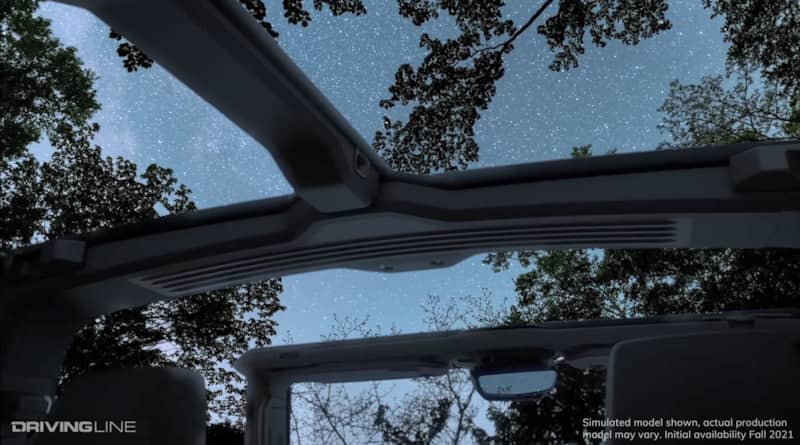 In May, we got our first look at the Hummer EV's available Open-Air design, featuring removable roof panels and front T-bar for a full-interior "infinity roof" experience. Then in September, we were introduced to the model's "Crab Mode" four-wheel steering capabilities in yet another teaser video. We've also seen mention of "Adrenaline Mode", "Next Gen Super Cruise", "Modular Sky Panels" and "Ultra-Vision Cameras."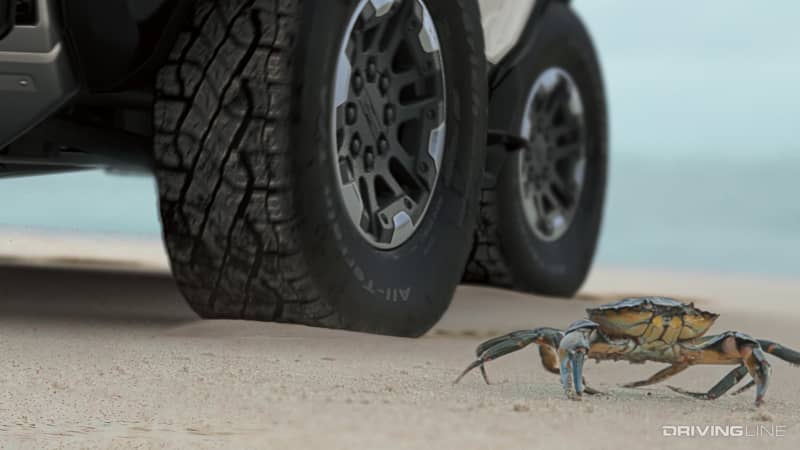 One more interesting bit of info we've gleaned is that it appears the model will be offered in both truck and SUV form, so at least one model with a bed and one without. Of course, we're relying on teaser images and videos for this information, and since GM has yet to release many official images of the Hummer EV, we'll all have to wait until October 20th to find out exactly what we have to look forward to.

Segment Competition
While we're waiting for the official reveal of the Hummer EV, we've also been thinking: What is the Hummer EV's competition in the electronic truck and SUV segments going to be? Well, there are a number of hybrid and fully-electronic models set to be revealed and offered at dealerships over the next couple of years that have the potential to be competition for the GMC model.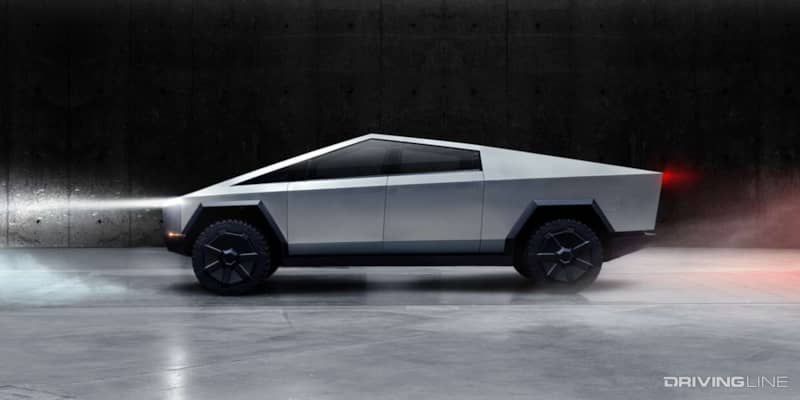 There is the the Tesla Cybertruck to consider. Set to be released in standard form with only about a 250-mile range, the Hummer EV seemingly has the space-age-looking truck beat. However, in the most outfitted model, Tesla has teased triple motors and a range of 500 miles, outstretching the Hummer EV's estimated range. Just the same, the Hummer EV's estimated zero-to-60 acceleration of 3 seconds puts to shame the base model Cybertruck's estimated 6.5-second acceleration, but barely misses the 2.9-second acceleration potential of the top-tier, triple-motor Cybertruck.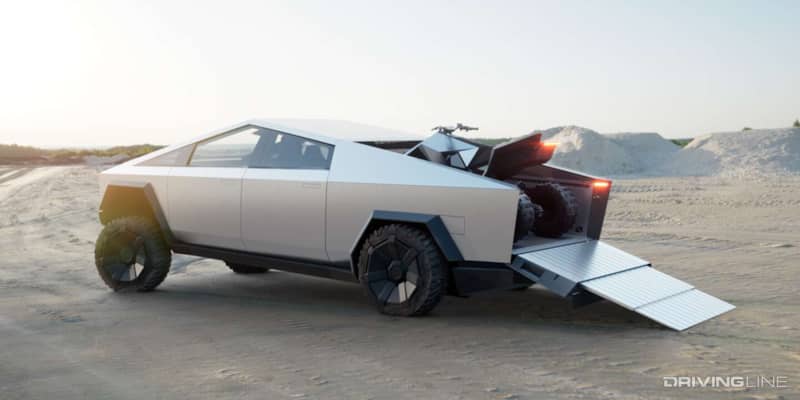 The Cybertruck will be offered in RWD and AWD options, while we don't yet know what the Hummer EV options will be. We also don't know just how the Hummer EV will stack up when it comes to tow rating, while the Cybertruck promises to be able to tow up to 14,000 pounds for the top-tier model, while the standard truck comes with a 7,500lb tow rating. Suspension, body composition, and pricing are also all yet to be divulged on the GMC, while the Cybertruck's air suspension with adjustable ride height for road and off-road travel, stainless steel exoskeleton-type body composition, and starting price of just $39,000 are all quite attractive. And then there's the overall look of each, which we'll leave you to ponder. Both the Hummer EV and the Tesla Cybertruck are set to start production in late 2021.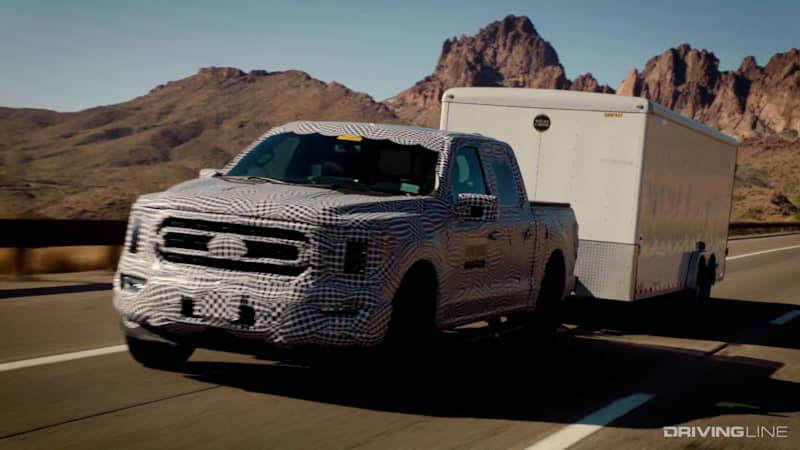 Another vehicle to consider among the competition would be the new Ford F-150 Hybrid, which is set to be released as soon as later this year, and of course, it's all-electric sister truck, which is looking like will be released mid-2022.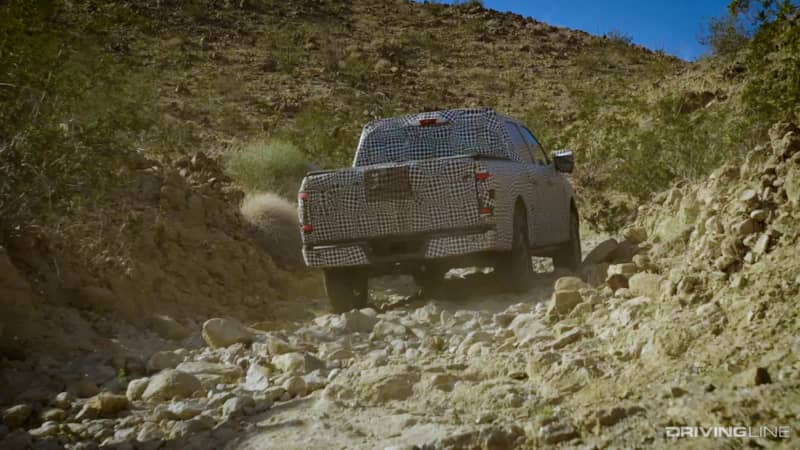 The hybrid offers a 3.5L, twin turbocharged PowerBoost Hybrid V6 engine with a 35kW electric motor tied into the drivetrain via the transmission. It offers the highest power ratings in the 2021 F-150 lineup with 430hp and 570lb-ft of torque, and is backed by a 10-speed automatic transmission. The truck has an estimated rage of 700 miles per tank of fuel.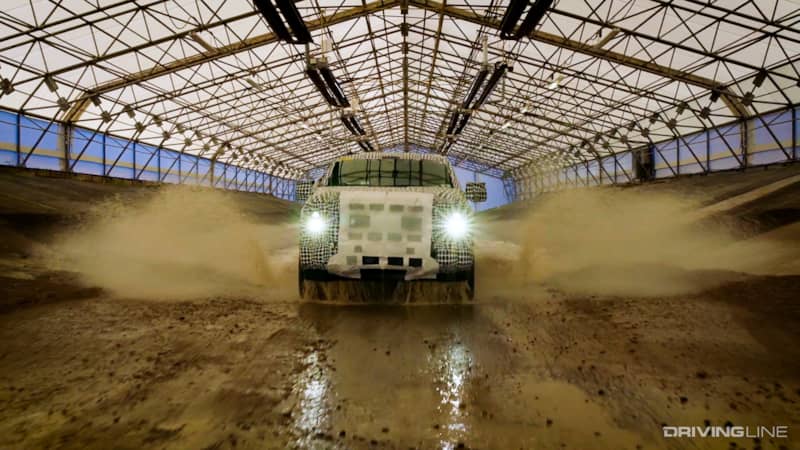 Other than that, it's a purebred Ford F-150 with what the company is targeting as best-in-class towing capabilities and payload (so about 12,000lbs in the hybrid sector), although that is yet to be seen based on model variations. The hybrid will be available in two and 4-wheel drive options, as well as all of the standard F-150 trim levels. Ford has confirmed that while considered a hybrid in the traditional sense of combining gas and electric energy, the truck will not be a plug-in model.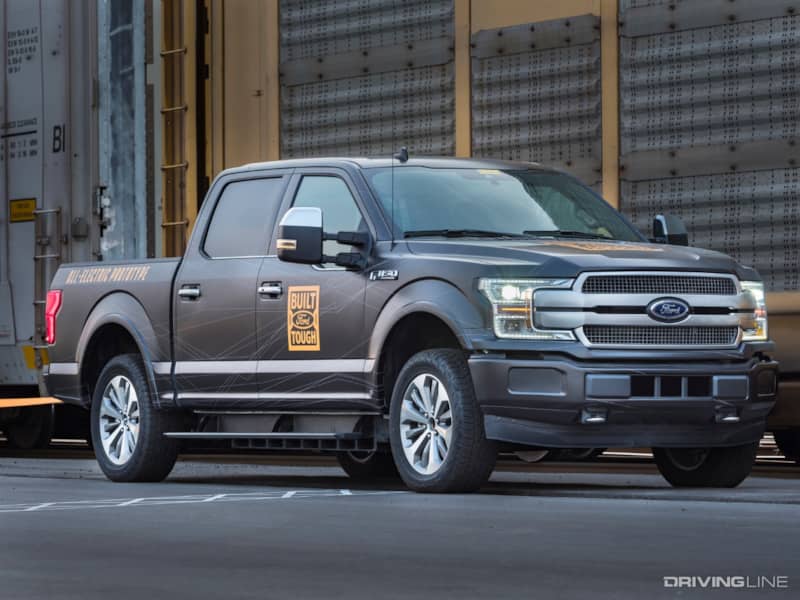 As for the all-electric F-150, not much has been revealed. Ford has come forward and said it will feature duel electric motors and have the highest power ratings and fasted acceleration of any F-150 currently produced. They also estimate that it will have an operating cost of nearly 50 percent of current gasoline F-150s (minus the purchase price, of course), which is definitely intriguing. Check out the F-150 EV prototype being put through its paces in this video!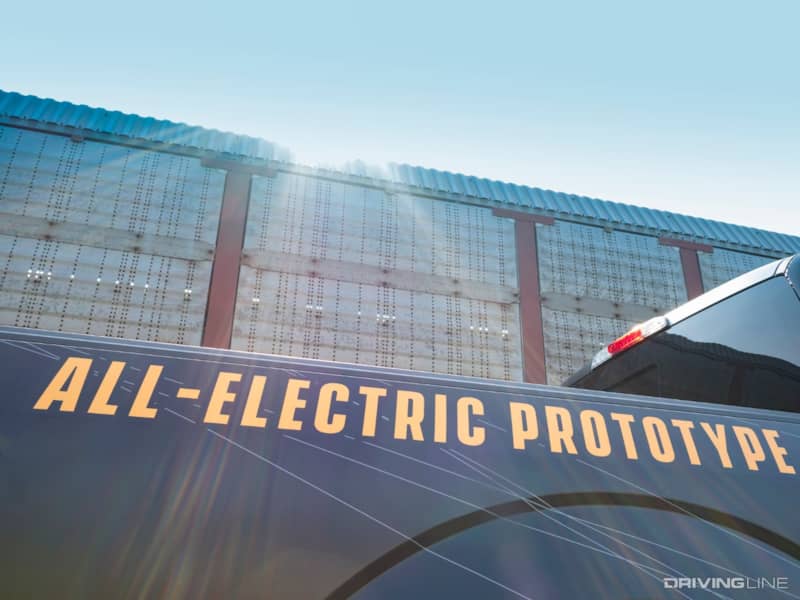 As for the others, meaning the half-a-dozen other EV trucks already teased to be hitting the market in the next couple of years from the likes of "boutique builders" Rivian, Nikola, Bollinger, Atlis, etc., we'll have to wait and see just what each of these models has to offer. For now, we're counting down the days until the official Hummer EV reveal so we can get more info on the ins and outs of what GM President, Mark Reuss says will "change what people think thought they knew about EVs—and everything they know about Hummers."