The Recon Grappler A/T Tire: An All-Terrain Tire That's Designed for Confidence in All Terrains
All-terrain tires are some of the hardest working tires on or off-road. They've got to pull highway duty on a regular basis, yet still perform when the road ends, too. They're designed to minimize on-road noise as well, but there's another category that is often overlooked for this tire workhorse, looks.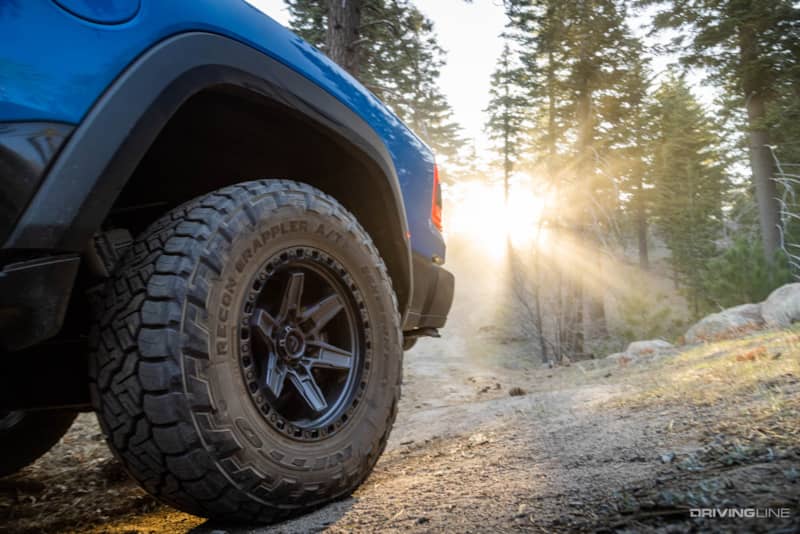 Most all-terrain tires are a bit on the bland side when it comes to looks, so Nitto noted that many customers preferred the appearance of mud-terrain tires, and they styled their new all-terrain tire to look more like a M/T tire packed with all the versatility of an A/T tire.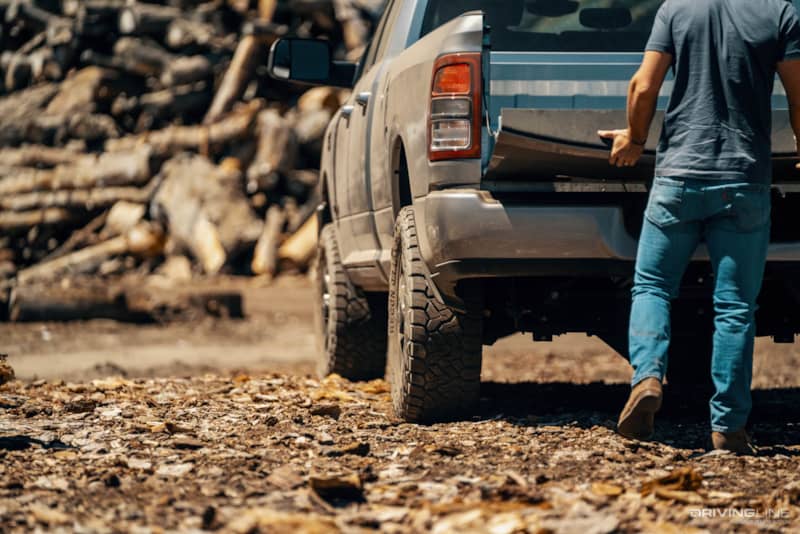 New Design Based on Popular Features
How was Nitto able to create such a perfect all-terrain tire? They took all the positive customer feedback on their current do-it-all all-terrain tire, the Terra Grappler G2, and combined it with the aggressive styling of their extremely popular, off-road capable Ridge Grappler M/T tire to create the new Recon Grappler. It's an aggressive looking all-terrain tire that doesn't compromise ride comfort and is ideal for people who daily drive their truck, recreational off-roader or those who pilot ¾ to 1-ton trucks that require a higher load carrying capacity.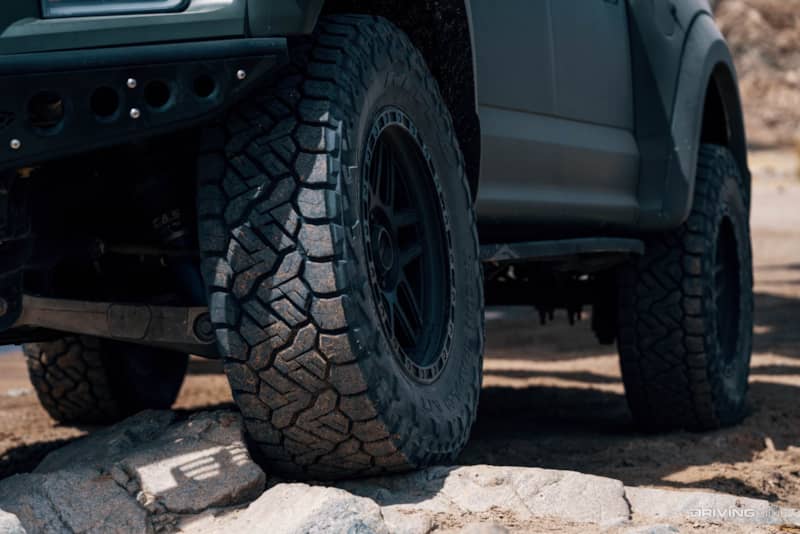 Styled by Performance
The new Recon Grappler A/T features a unique tread design with large, rigid shoulder and main tread blocks with optimized siping for improved handling and stability in wet and dry conditions. A variety of wide and narrow grooves help to reduce road noise levels while still providing excellent traction with "zig-zag" main and shoulder grooves. Plus, the tread blocks are positioned in a symmetrical, non-directional pattern for easy rotation and increased tread life. Speaking of tread life, LT and flotation sizes carry a whopping 55,000-mile warranty.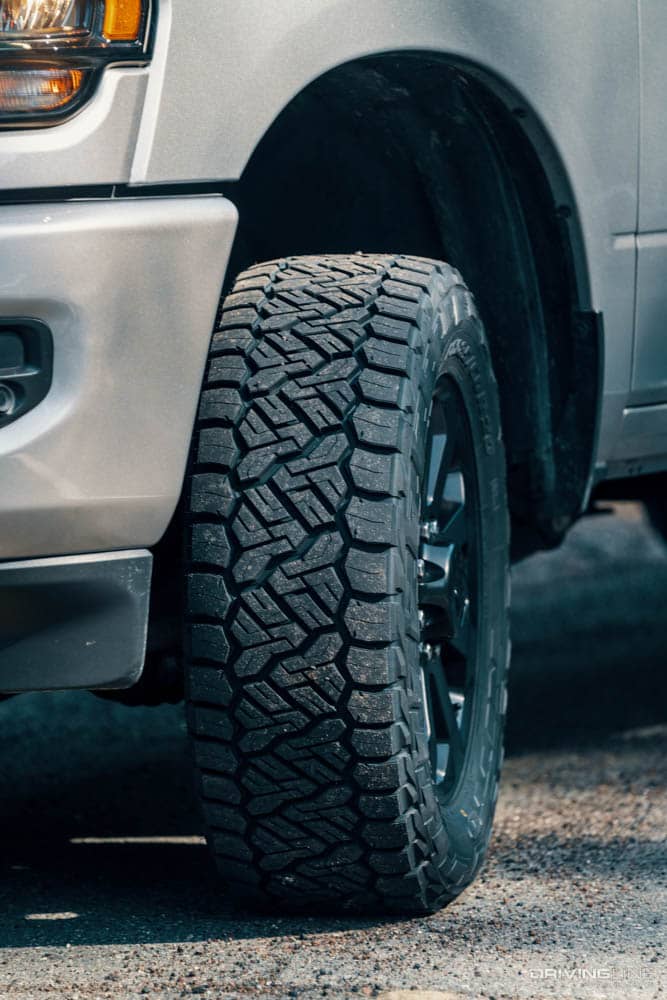 Advanced Sidewall
Another aspect that sets this all-terrain tire apart from other tires is the bold and assertive sidewall designs. Yes, there are two, different sidewalls on each tire, one with more aggressive sidewall lugs than the other, for better traction when actually off-road. They're significantly thicker and more useful in providing traction than previous all-terrain tires—up to 7mm thick on tires 35-inches in diameter and above.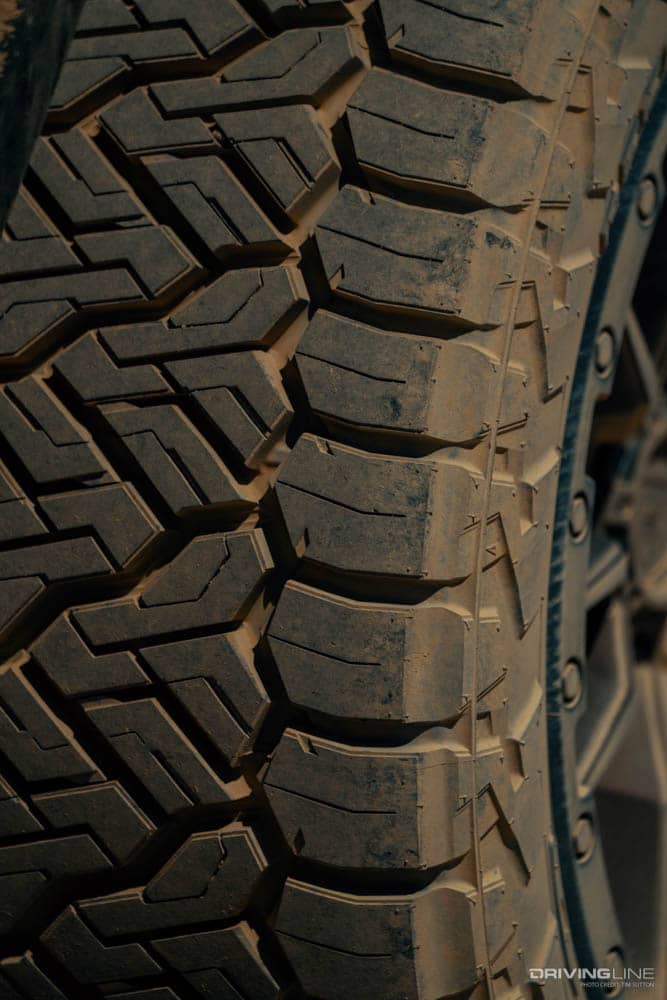 An All-Terrain Tire for All-Terrains
Whether your truck or SUV spends most of its time on the pavement or the majority of its time off-road, the Recon Grappler A/T's aggressive appearance, thick sidewall lugs, and optimized tread design combine for a driving experience that's quiet on the highway and ready to work or have fun when the asphalt ends. It's excellent in wet and dry conditions and always reliable regardless of the terrain.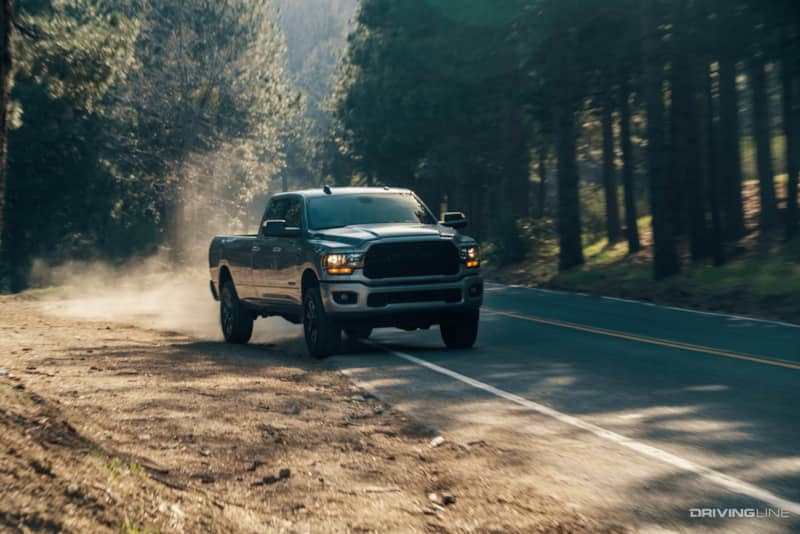 The Ideal All-Terrain Tire for a Variety of Trucks and Full-Size SUVs
With a number of available tire sizes to fit 20-24-inch wheel diameters, Nitto's new all-terrain Recon Grappler tire is a great fit for trucks, SUVs and ½ to 1-ton trucks that have to perform at the jobsite, on the highway and off-road, including Ford's F-150, F-250, F-350, Expedition; and Chevrolet's 1500, 2500, 3500 pickups and Tahoe; GMC's Sierra 1500, 2500, 3500, Yukon and Yukon XL; RAM's 1500, 2500 and 3500 trucks.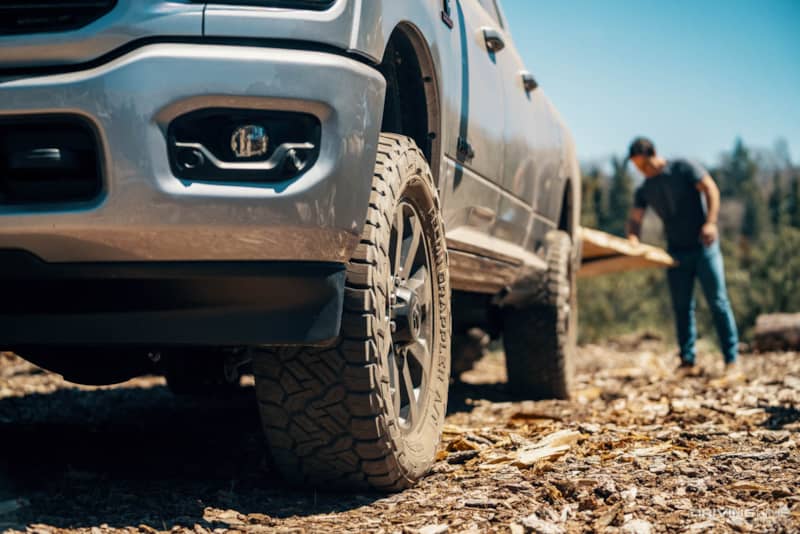 Click here to learn more about the new Recon Grappler All-Terrain tire.