3,000-mile Recon Grappler A/T Tire Review
The best tire for your truck is usually the tire that's purpose built for the tasks it is faced with. But what if your truck faces multiple tasks on a daily basis, like many trucks are? Changing tires/wheels is not a practical option for the person who might travel from rocky unpaved roads to perfectly paved freeways and back to dilapidated dirt roads in the same day. These conditions are exactly where the all-terrain tire truly shines, and Nitto's new Recon Grappler A/T tire might be the best in the all-terrain category of light truck tires—keep reading to find out why the owner of this Recon Grappler tire equipped 2014 Ford F-150 pickup thinks they are.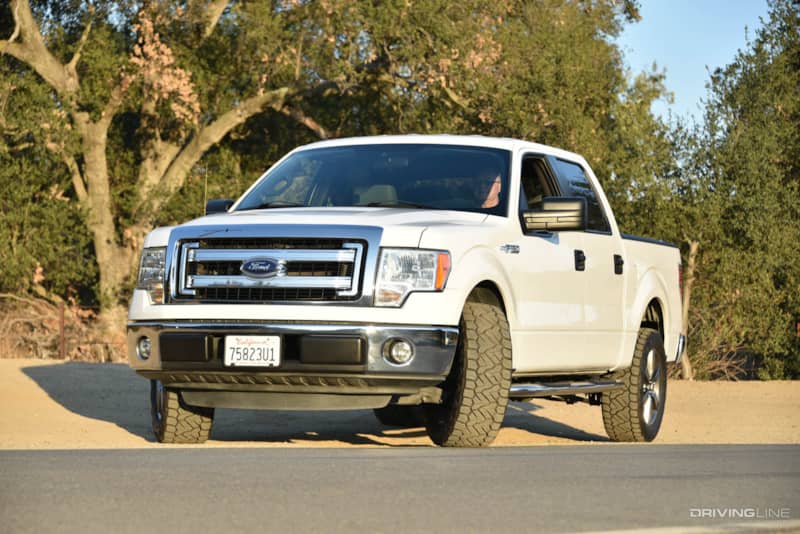 Tough Truck, Tough Tires
Larry is the owner of the aforementioned truck, and the way he uses it made for ideal testing conditions for the all-terrain tire. "I'm hard on my truck. I'll tow my drag car behind my pickup to the drag strip, and when I'm finished racing my car, I'll usually make a few passes in the truck, just because it's fun, and then tow it all home.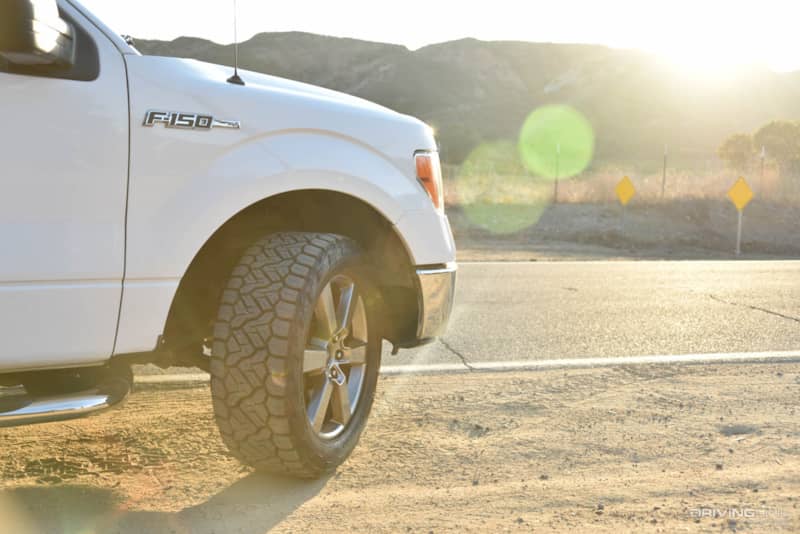 The next day might find me with some construction work in the form of a bed full of peanut-sized rocks or stacks of lumber for my next project. At the end of that same week I might venture out to a fire road for some mild off-roading when I want to see some nature. Then, the following Monday I might be commuting to a client's place of business. So, I expect my truck to do it all, which means the tires need to be just as tough as my truck," Larry said.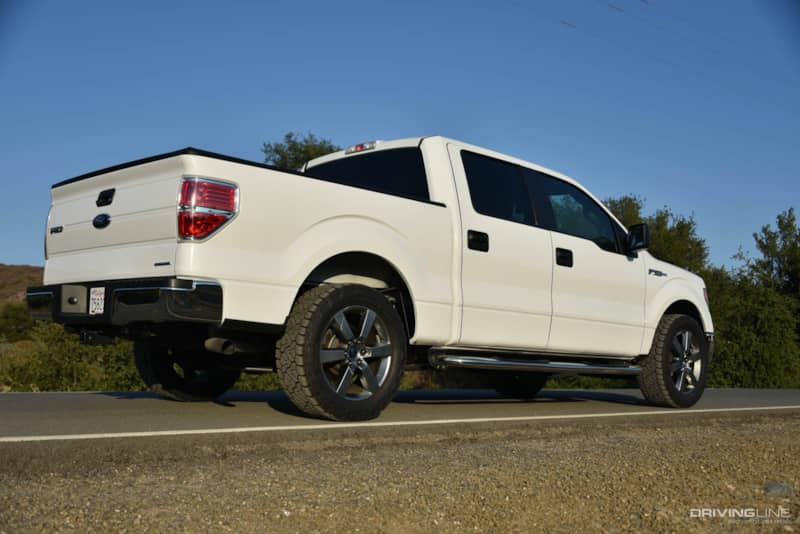 Initial Thoughts About the Recon Grappler A/T Tire
After a few years of ownership, it was time to replace the tires, so Larry looked for another all-terrain tire in slightly larger than stock to give the truck a beefier look. He found a set of 275/55R20 E Nitto Recon Grappler A/T tires that were perfect, measuring just about an inch taller and about an inch wider than the original tires. "Not only did I think they were a good-looking tire when I first saw them, but they definitely improved the look of my truck once they were installed. I have received numerous complements on how much better my truck looks with these new Recon Grapplers," Larry said.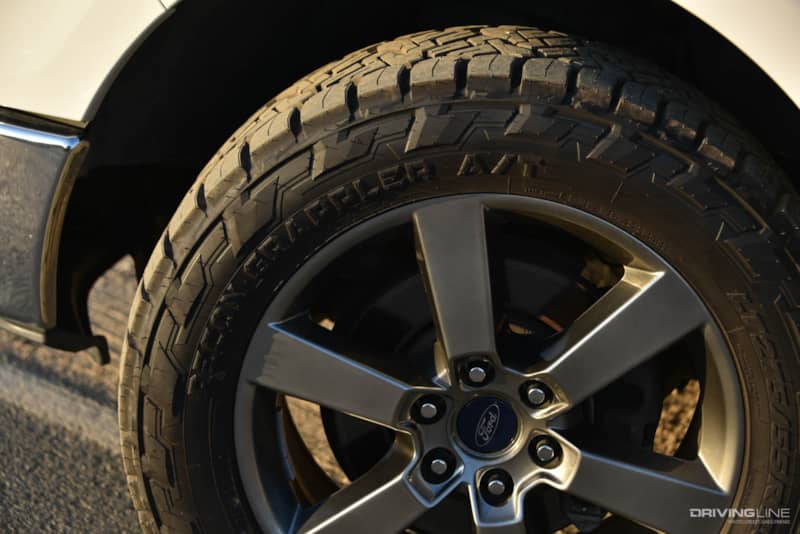 On-Road Recon Review
While the truck certainly looks more capable off-road with the new tires, the truck sees more on-road time, so how the truck handled on the asphalt was important to him, and he paid close attention to the Recon's road manners right from the get-go.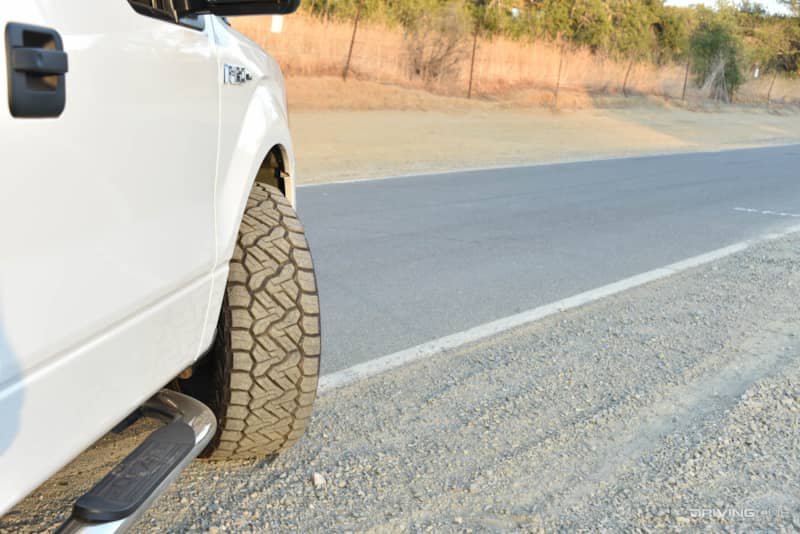 "As soon as I took my first drive, I could tell that my F-150's handling had vastly improved with the Recon Grapplers compared to the OEM tires that were on it before." Larry continued, "Plus, they're quiet at highway speeds, even though the tread pattern is aggressive."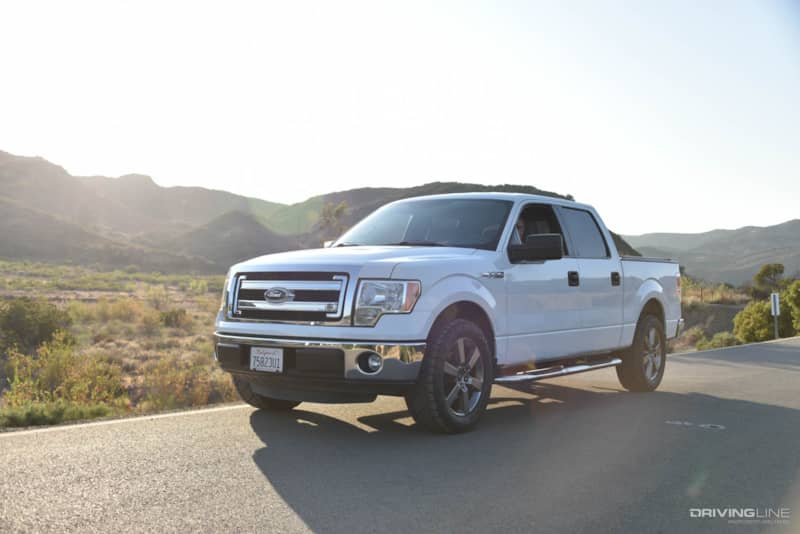 Off-Road Recollections
Of the few months he's had the tires, Larry hasn't had the truck on any off-road excursions that were more difficult than a fire road, but that's typical use for his pickup. "Off-road, the truck has seen a few dusty dirt trails and a fair amount of gravel so far. It's got a great bite in both and doesn't get too squirrelly when I get on the gas. I'm planning to try it out in some more challenging conditions in the future, and I think these new Recon Grappler tires will help."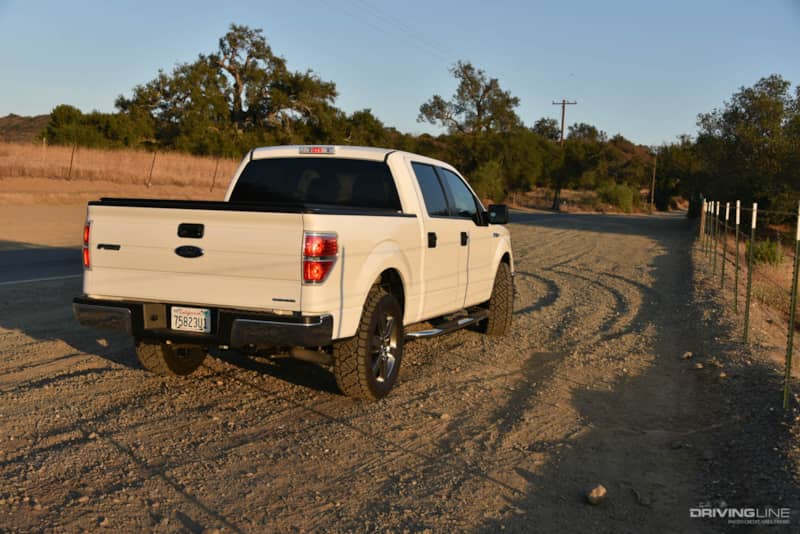 Closing Thoughts on Daily Driving the Recon Grappler A/T
"I'm impressed with Nitto's new Recon Grappler A/T tire and would definitely recommend them for other F-150 owners. They look better than the tires I had before and add to the overall look of the truck, and people notice them. They handle better than my other tires, they're quiet on-road and they're fun when I decide to go off-road."