The Toughest Single-Day Race on Earth: This is King of The Hammers
Somewhere in the California desert, there's an annual gathering to test the true power of man and machine. A violent off-road battle rivaled by no other, held once a year, for the ultimate title—being crowned "King" of the toughest single-day race on Earth. King of the Hammers is 165 miles of some of the most brutal terrain in North America. As the green flag drops at sunrise, racers will battle until night with less than half making it to the finish. Driving boundary-pushing off-road vehicles, also known as Ultra4 buggies or 4400 cars, racers reach speeds over 100 mph in the open desert while also being able to crawl over boulders the size of a city bus.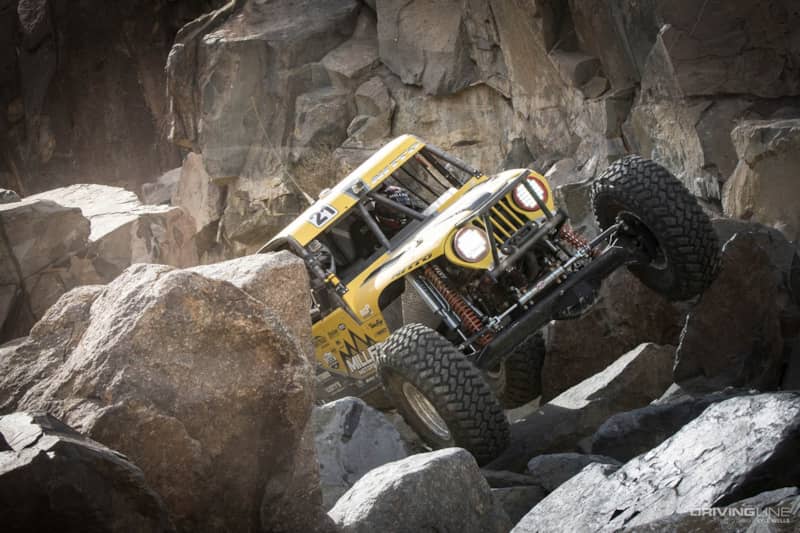 In just 10 years, King of the Hammers has grown from 13 racers and a few dozen people to over 400 race teams and 50,000 spectators in attendance. Held in Johnson Valley—an area filled with valleys, dry lake beds and jagged mountains nestled between Joshua Tree and Big Bear in Southern California—the landscape is known by off-roaders for having the harshest, most technical trails in the nation.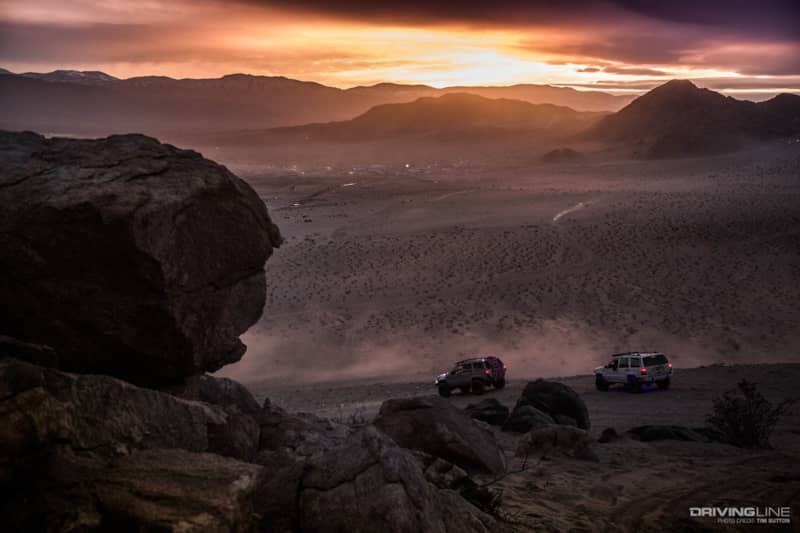 Many have taken to calling the week filled with racing and off-roading the "Burning Man of Off-Road." Based on the temporary conglomeration of people and RVs creating "Hammertown," outlandish race vehicles, lasers filling the night sky and sounds of horsepower surrounding you during the day, it makes a lot of sense. You certainly won't find anything else like it on Earth.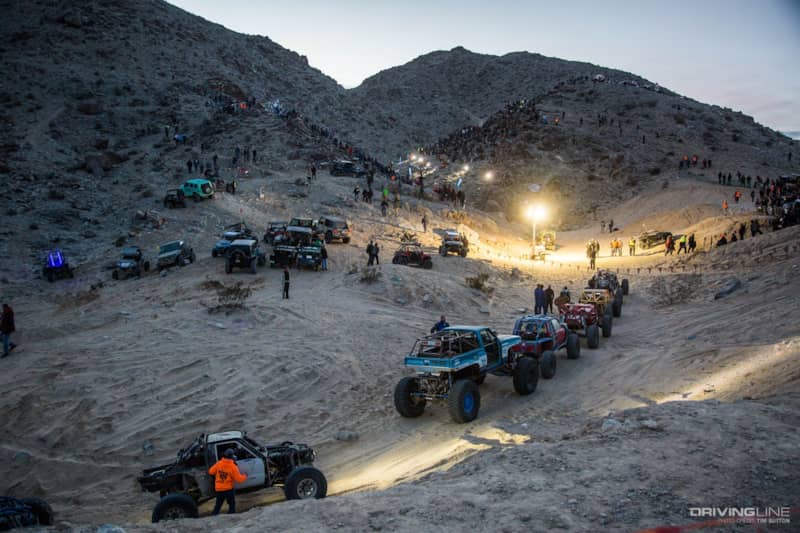 Perhaps one reason this race event so unique is the teams that compete. These aren't polo-wearing, commercially funded professional race teams, they're largely groups of friends and families who take the week off work to "vacation" here while they rally around getting a race vehicle to finish. The vehicle they're racing was likely built and fabricated in their garages, utilizing aftermarket components that are pushing the entire off-road industry forward due to the ingenuity and extreme needs of Ultra4 racing.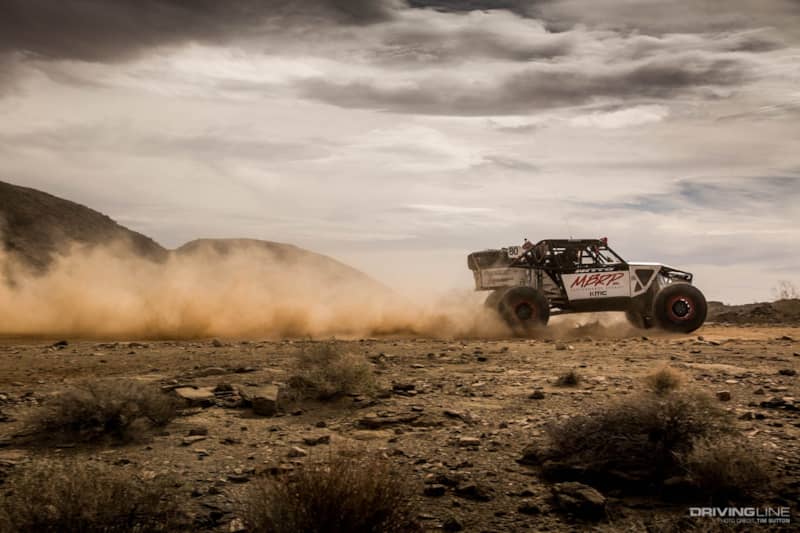 Aside from the teams themselves, there are a few other factors that are unique to this race. Unlike the Baja 1000 and the Dakar Rally, King of the Hammers requires a vehicle that can both travel at speeds over 100 mph, and also shift into a low-geared 4-wheel-drive system to climb up trails littered with 10-foot boulders. This dichotomy is the first of its kind in off-road racing, and makes Ultra4s the most capable off-road vehicles on earth. Separating it even further from other races, pit crews are not allowed onto the race course itself—leaving any-and-all repairs to the driver and co-driver to perform on their own. Despite the added weight, these cars make over 900hp and are much faster than you might think.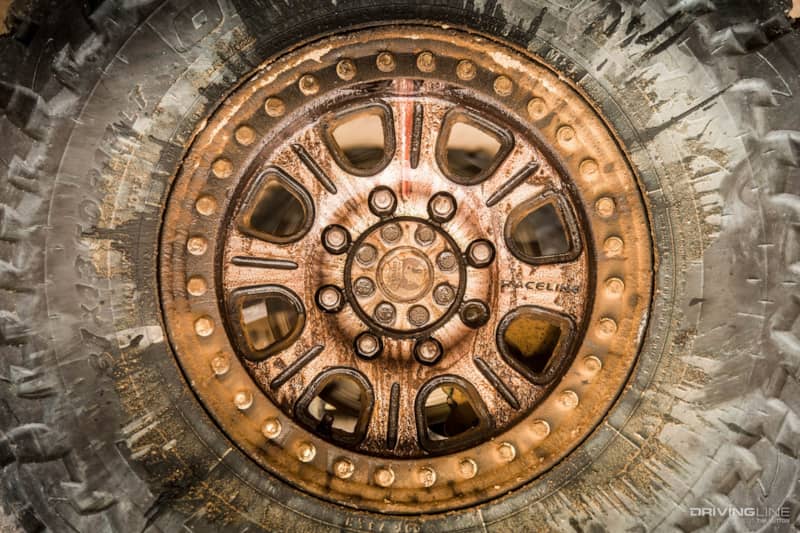 All that horsepower doesn't mean much if you can't translate it to the ground, something that only becomes more challenging when you're on loose dirt, sand, rocks and boulders. Nitto Tire has a history of dedication to providing the best products available for recreational off-roaders. The performance of Nitto Tires—in traction, uniformity, on/off road versatility and sidewall strength—has translated to the world of off-road competition as well. The 40-inch Trail Grappler commands wins and championships in Ultra4 racing and has proven itself as the tire of choice on the unforgiving rocks and trails for both racers and weekend 'wheelers.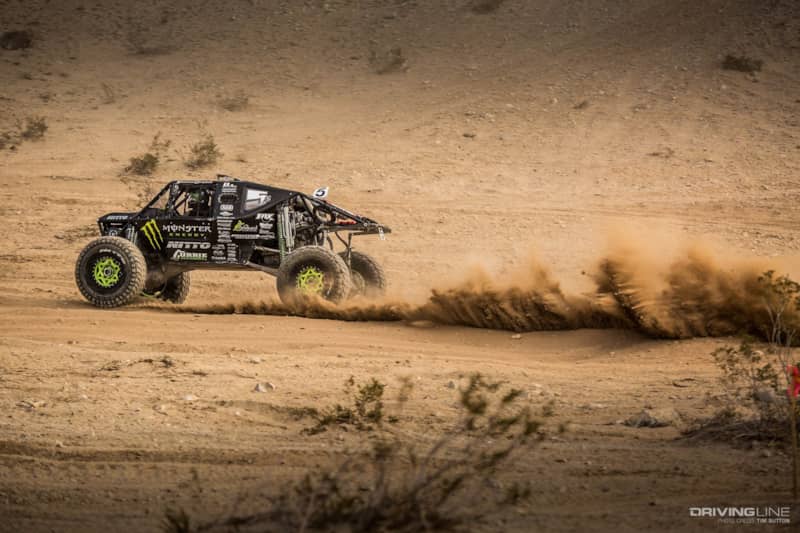 Much more than just a race, King of the Hammers is friends and families coming together for a week of the harshest racing known to man—pushing everything to the limit and sacrificing blood, sweat and tears for the chance to be crowned King. The only question left to ask is, will you be joining in?