The Ultimate Commuter: '99.5-'03 VW Jetta TDI
Here at Driving Line, we're pretty big on drift cars, drag racing, dirt blasting and generally anything that goes fast on-road and off. But, all of us have to get to work somehow, and in most cases, high horsepower and long highway stretches don't bode well in the mpg department.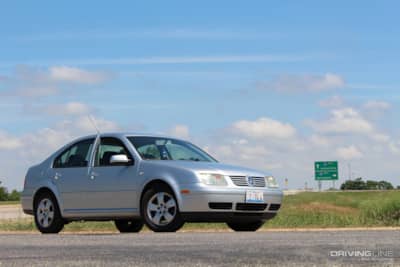 For years, budget-minded commuters have turned to diesel powered compacts, sedans, and hatchbacks as a means of saving money at the pump. At the forefront of this trend has been Volkswagen's Jetta TDI models. For utmost fuel efficiency, solid reliability, and reasonable comfort, the '99.5-'03 model year Jettas have been (and continue to be) one of the best all-around vehicles to use as daily commuters. The fact that the highly sought after ALH code 1.9L turbodiesel engines utilizes a rotary style injection pump and is known to last well beyond 300,000 miles, make them a standout on the reliability front.
From a fuel efficiency standpoint, these cars get 45 to 50 mpg (highway) in bone-stock trim when equipped with a manual transmission. From a comfort standpoint, they're no Mercedes Benz, but they do offer a surprisingly pleasant ride for a compact with a cheap price tag. We recently got our hands on the GLS model Jetta shown here for all of the above reasons. Read on and you'll see why we had no reservations about picking up a 13-year old car with 200,000 miles on the clock.
And, because we know it's a hot topic right now in the automotive world, we'll go ahead and answer the question: No, this Jetta is not involved in VW's recent emissions cheat scandal (that affects cars built from '09 to '15).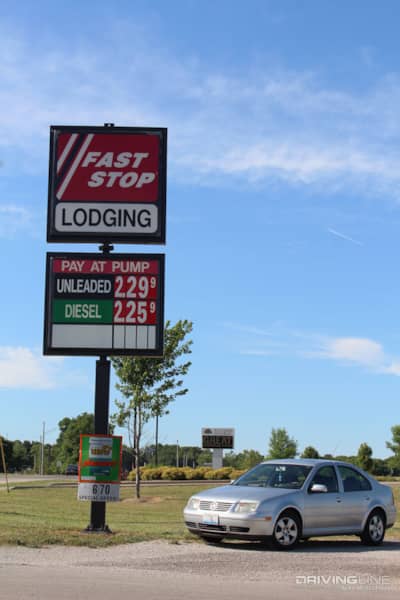 High Demand
Due to high demand and dwindling supply of the '99.5-'03 Volkswagen Jetta TDI, at this point these cars are nearly collector items. After searching high and low for three months, we finally found this highway-mile gem in central Kentucky. We're not kidding when we say that our hunt for the perfect Jetta (zero rust, five-speed manual, no performance add-ons, immaculate interior, and the right price) was downright exhausting — so much so that we dread ever having to do it again.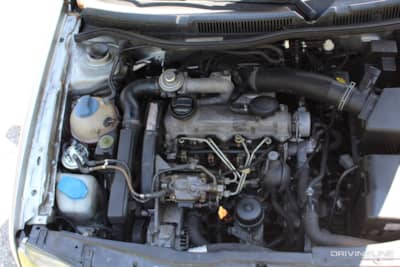 The Most Reliable Engine
The 1.9L turbodiesel (ALH code) engine is as simple as it gets. It's a timing belt driven, single-overhead cam, 8-valve inline-four that's mounted sideways under the hood. Being a modern diesel, the injection system is pretty simple, too. Direct injection means fuel is sprayed directly in-cylinder (right into the fuel bowl built into the piston). Two-stage (i.e., pilot and main event) mechanical injectors and the proven VP37 Bosch rotary electronic injection pump are employed, along with no lift pump being relied upon (one less failure point).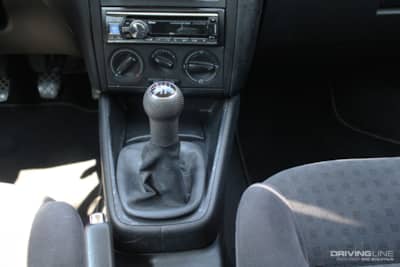 Standard Shift
For those in the know (and for newbies, just the same), a manual transmission is the only way to roll with a '99.5-'03 ALH Jetta. The 01M four-speed automatic that was offered in these cars was extremely notorious for failure. On the opposite end of the spectrum, the 02J manual transmission is well-known for its reliability and durability. To be sure, all of these cars were built the same way in that the firewall and floorboard provisions are there to easily swap a manual in place of an auto, hence all of the auto-to-manual swaps you see.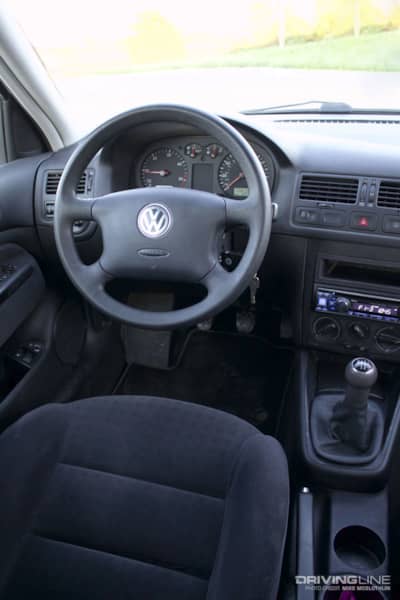 The One Weak Link
Believe it or not, most of the problems associated with the '99.5-'03 Jettas exist in the interior (you can't have it all, right?). The inner door panels fall apart, the hood and glove box latches quit working, the headliner sags, and the center console hinge fails, to name a few problem areas. Luckily, all of the aforementioned items were in perfect working order for us.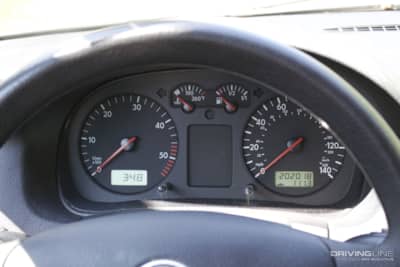 Miles Are Not a Problem
After speaking with several former and current VW technicians, we weren't afraid of finding a high-mile Jetta. According to nearly everyone we spoke with, it's not uncommon to find 400,000+ miles on the odometers of these cars.
50 MPG
This is the reason people still buy these things… We drove 586 miles, only needed 11.3 gallons to top off, and spent just $22 on fuel. That hand calculates out to more than 51 mpg! After the first three months of ownership, we've seen an overall average of 49 mpg (mostly highway but with city stints mixed in). On a full tank and straight highway driving, we're convinced it's possible to go 800 miles without stopping for fuel.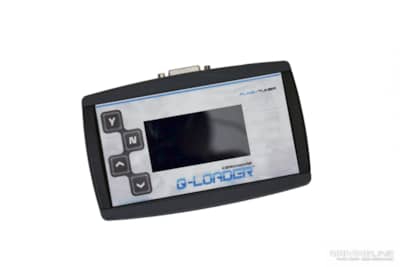 More Power, More MPG
With just 90hp on tap from the factory, a little extra kick is welcomed in the '99.5-'03 Jetta TDI's. Luckily, companies like Kerma TDI offer programmers that add as much as 25hp and 60 lb-ft of torque at the front wheels. On top of that, they can further improve fuel economy by an extra 1-to-2 mpg.