The Ultimate Restomod Jeep Grand Wagoneers
Over the past two decades, the restomod has inched its way from the margins of the classic car business to a widely accepted way to enjoy an antique vehicle in a modern context. While some purists might still grumble at the idea of an older automobile that deviates in any way from the details with which it left the factory, by and large the attitude that it's better to see these cars and trucks out on the road than sitting in a dark garage has won the day.
In fact, there are some classics that have been given an entirely new lease on life thanks to the dedicated intervention of restomod specialists who balance the reliability needs of daily driving with the desire to stay as close to the original concept as possible. It's within this context that two companies, Classic Gentleman and Wagonmaster, have been successfully renewing Jeep Grand Wagoneer SUVs and selling them to a surprisingly upmarket audience.
Elder Statesperson
The Jeep Grand Wagoneer has a somewhat unique story when compared against other full-size 4x4s of its era—or that should read eras, because this wood-paneled hauler was produced from the 1960s all the way to the beginning of the 1990s. By the time the '80s had rolled around, the Grand Wagoneer had transitioned from rugged off-road escape artist to stealth wealthmobile, shuttling deep-pocketed Americans to their vacation homes on Cape Cod or in the mountains near Telluride.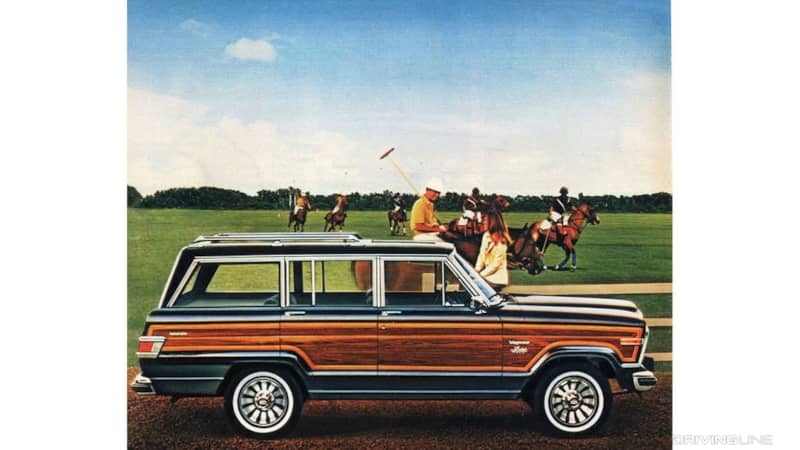 When the Wagoneer platform was replaced by the Grand Cherokee after the 1991 model year the truck may have disappeared from Jeep showrooms but demand for the wood-paneled wonder did not. Interest in the truck continued nearly unabated despite its relatively crude design, which included a pair of solid axles suspended by leaf springs front and rear, and the modest although torquey output of its ultra-thirsty 5.9L V8.
It would also be generous to describe these SUVs as "well-built," given that towards the end of its run the vehicle featured parts sourced from AMC, Ford, Jeep and Chrysler all trying to play together nicely. Add in the general entropy of time (the newest GWs are almost 30 years old, with some models pushing 50) and locating a well-maintained survivor (or keeping an existing truck on the road) quickly became a non-trivial task for would-be enthusiasts.
Turning Back the Clock
Sensing opportunity, Wagonmaster founder Leon Miller decided to turn his near lifelong obsession with the Grand Wagoneer into what he hoped would be not just a profitable business, but a genuine service to the Jeep community. Encouraged by Brooks Stevens himself (the industrial designer most responsible for the upright lines of the vehicle), Miller introduced the concept of "renewal" from his Wagonmaster workshop in Kerrville, Texas.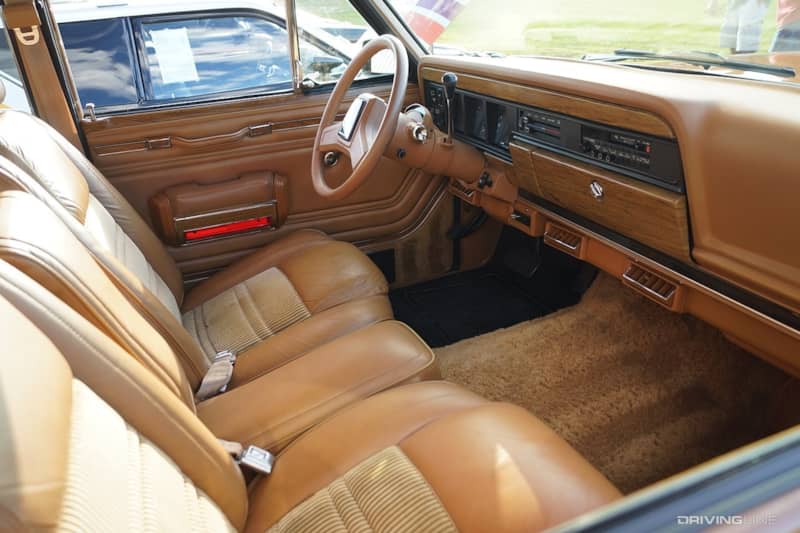 At its core, Wagonmaster walks the line between the kind of modern drivetrain/classic shell restomod crossing the block at Barrett-Jackson, and the meticulous six-figure ground-up restorations delivered by the concours crowd. In terms of aesthetics, everything is kept as close to original as possible—no lift kits or Baja tires to be found here—but under the skin, there's not a single vehicle system that isn't thoroughly brought up to spec and improved wherever possible to shake some of that sketchy AMC build quality.
The engine swaps from its carb setup to a throttle body fuel injection system produced by Howell (alongside new seals, cooling system and steering updates, and air conditioning rebuilding), the transmission is flushed and serviced, new shocks and body mounts are installed, the exhaust system is replaced and the brakes are also brought to new. Inside, updates include a modern sound system as well as any required repairs to cabin trim or upholstery, and all lights and wiring is verified as being in as-new condition.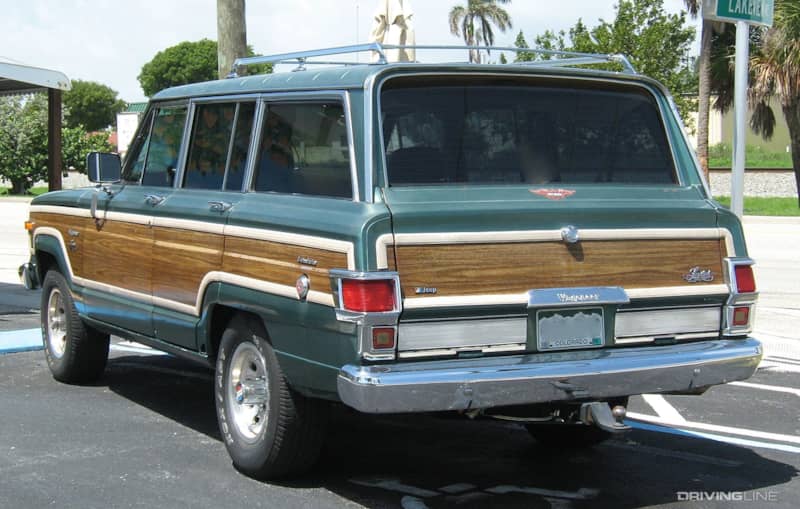 None of these changes are intended to alter the character of the Grand Wagoneer. Even switching from a carburetor to fuel injection doesn't add more power, but merely improves reliability and drivability. This is another area where the Wagonmaster philosophy differs somewhat from what has come to be accepted as the restomod process.
Two Major Players
After more than a decade, Leon Miller eventually passed the business on to his son Chip, who continues to operate it today, 25 years and nearly 1,500 renewals later. Of course, given the depth of the Jeep fanbase, it's only reasonable that more than one company has taken notice of the interest surrounding the Grand Wagoneer.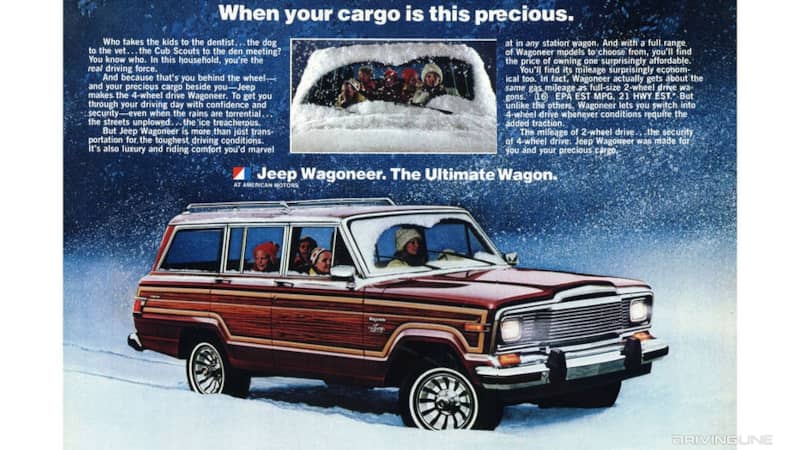 G.K. Kerr's Classic Gentleman provides those living in the northeastern United States a similar approach to Jeep restoration. Operating out of Bemus Point, New York, the company actively seeks out low-mileage (sub-100k) examples of the Grand Wagoneer and then either embarks on a meticulous rebuild according to its own standards (including, in some cases, a full color conversion to the most popular hues that takes each rig down to the bare metal), or uses them as a template for a patient customer with specific build plan in mind. A complete mechanical and aesthetic renewal is also part of the Classic Gentleman package.
Pay to Play
There is a price to pay for a meticulously-curated classic SUV. With just over 100,000 Grand Wagoneers ever built, combined with their propensity to rust into the ground if at all exposed to the perils of winter road salt, Kerr at Classic Gentleman estimates perhaps 60,000 are still on the road today—and of those, only a relative handful of 15,000 are available as low-mileage restoration candidates.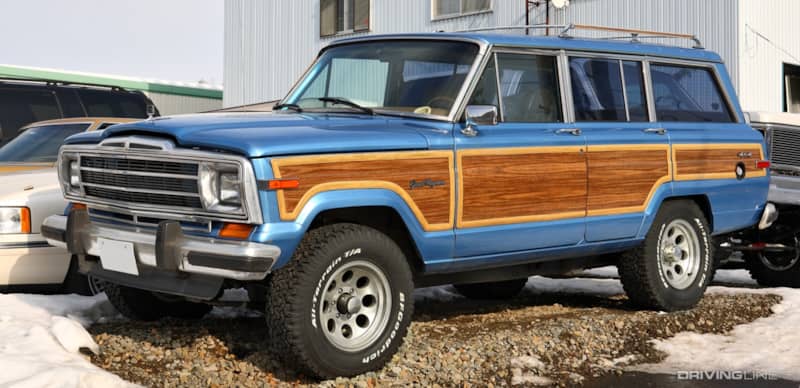 As a result, one can expect to pay between $40,000 and $80,000, depending on mileage and condition, for any of the Grand Wagoneers offered by Wagonmaster or Classic Gentleman (with the most expensive being the limited Final Edition trucks offered in 1991). This is comparable, when adjusted for inflation, with the Jeep's original asking price. It's also on par, of course, with a number of brand new luxury SUVs that triple the Waggy's power, offer considerably better crash performance and post better than 9 mpg.
For some, the choice is obvious. For others, it's even more obvious.
The Bronco is also getting a classic revival, but for quite a bit more money.