This Couple Celebrates Their New Lamborghini in the Best Way Possible
"Happy wife, happy drive?" Or something like that.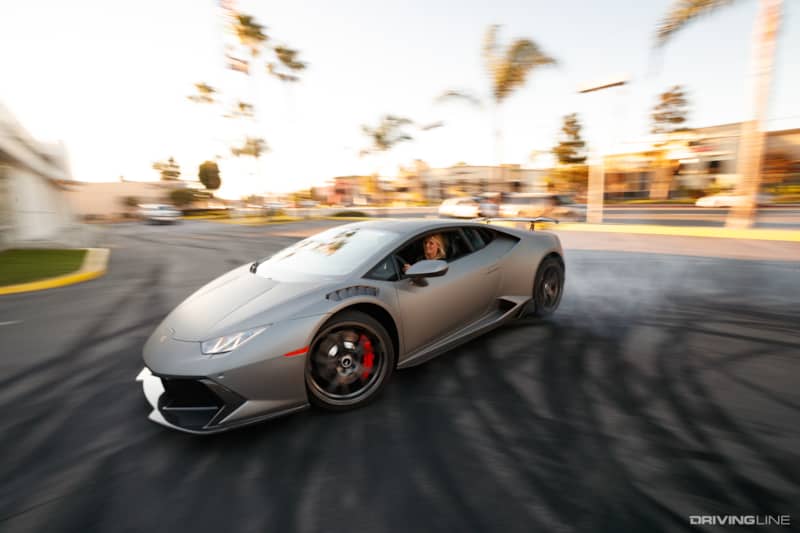 If there was ever a power couple in the drifting world, Sam and Stina Hübinette would take the cake. They're here to blow your mind with some crazy stunt driving in a parking lot filled with Lamborghinis.
That's right – #HuracánDrift has finally arrived. And there there's no better way to thank Lamborghini Newport Beach for their excellent service and complimentary cup of espresso than leaving a few signature Hübinette donut marks for good measure. Sliding a $250k+ Lamborghini Huracán equipped with a Vorsteiner Novara Edizone Aero Package, custom hydraulic handbrake and ultra high performance Nitto Tire NT555 G2s around other $200k+ exotic cars might give most a heart attack, but for us adrenaline junkies and auto enthusiasts, it puts a big grin on our faces!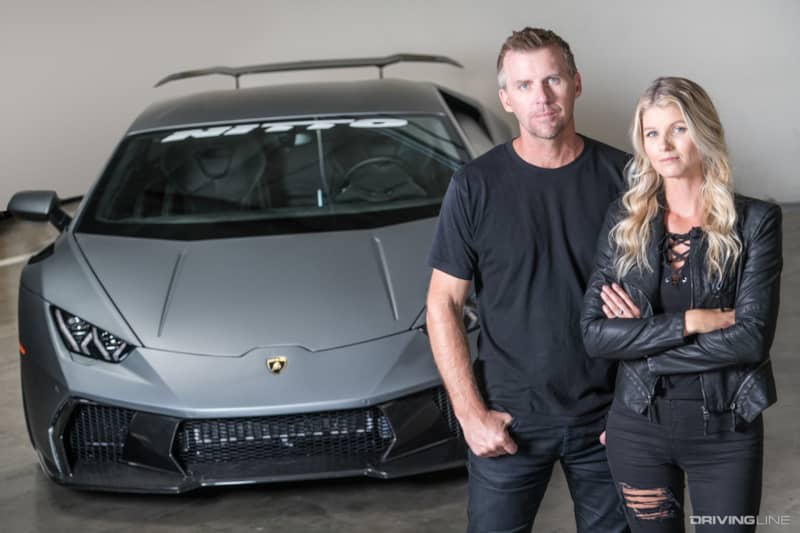 Don't be the only one left out. Watch the full #HuracánDrift in the video above and learn more about the Hübinette's one of a kind Nitto Tire x Vorsteiner Lamborghini Huracán.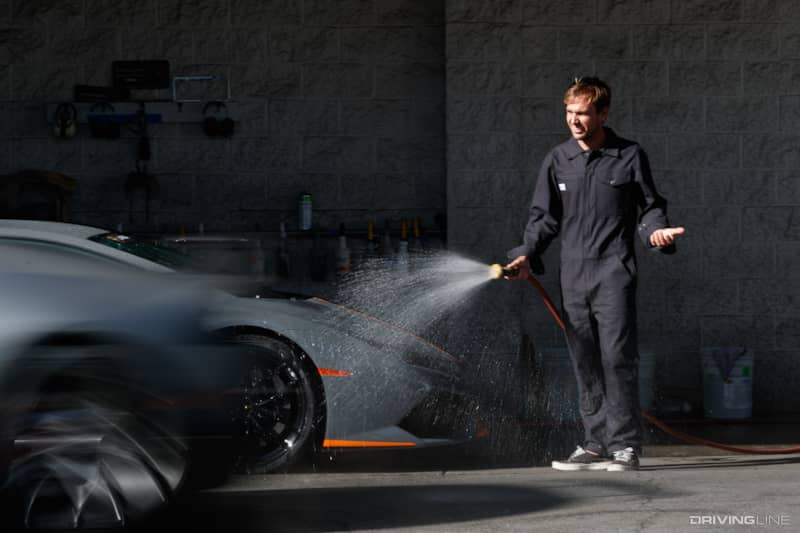 (Photos by: Ignition MG, Larry Chen / Video by: Donut Media)
The following stunts are performed by professional drivers under closed course. Nitto Tire U.S.A. Inc. does not condone reckless driving and racing in public roads of any form. Please drive safely.