Wait Until You See What This Huracán Will Do
Only few are fortunate enough to be able to drive off the Lamborghini Newport Beach lot in their very own Huracán. Even fewer are bold enough to take it apart and rebuild it for a new purpose. Needless to say, Sam and Stina Hübinette are two very brave people who have no fear in taking a ridiculously awesome exotic car and pushing it to the next level. Just wait until you see what this Huracán will do! See the video that took the internet by storm.
Can You Handle It?
Trinity Autosport was the first on the scene to tinker with this Lamborghini. The Huracán already comes equipped with an impressive eight-piston front and four-piston rear brakes, but the Hübinettes wanted more. The first thing you'll notice is Trinity Autosport's custom fabricated hydraulic handbrake that controls an additional set of rear Wilwood Brake calipers. The stock brakes can bring the Huracán to a complete stop from 62 mph in 105 feet; we think this new addition will provide even more control for this purpose-built exotic.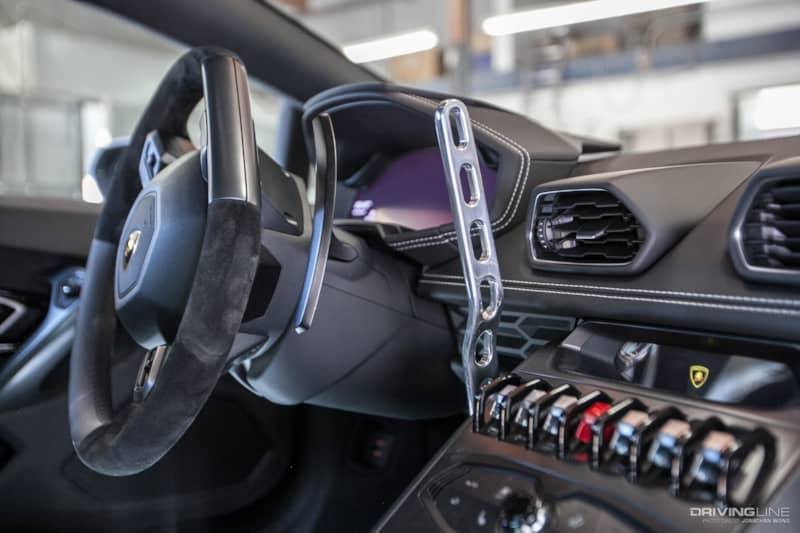 Beauty is in The Eye of The Huracán
A Lamborghini can't just do cool things without looking cool doing it. While you might think a Huracán is already one of the sexiest exotic cars out there, you've probably never seen one with a custom Vorsteiner Novara Edizione Aero Package. Signature Autobody was given the honor of installing the aero package which includes a new front bumper, front fenders, side blades and a hyper aggressive rear diffuser topped with a sleek aero wing, all constructed with autoclaved pre-preg carbon fiber. Dynamic, innovative and unmistakable, Vorsteiner has designed form to follow function with a package that provides superior stiffness, aerospace strength and durability. This enhanced Huracán is so sharp that it'll have no problem cutting through the air and have zero regrets taking your breath away at the same time.
Get a Grip
This Huracán has been given nothing but the best, so of course the build needs to be wrapped up with something good. To complete the aero upgrades, it is equipped with a matching set of flawless 20" Platinum Gunmetal Vorsteiner V-FF 103 Flow Forged Wheels wrapped in Nitto Tire NT555 G2s. These ultra high performance tires are perfect for whatever conditions the Hübinettes decide to put it through. Wet or dry, fast or slow—they will have the perfect ride in their new and improved Lamborghini Huracán.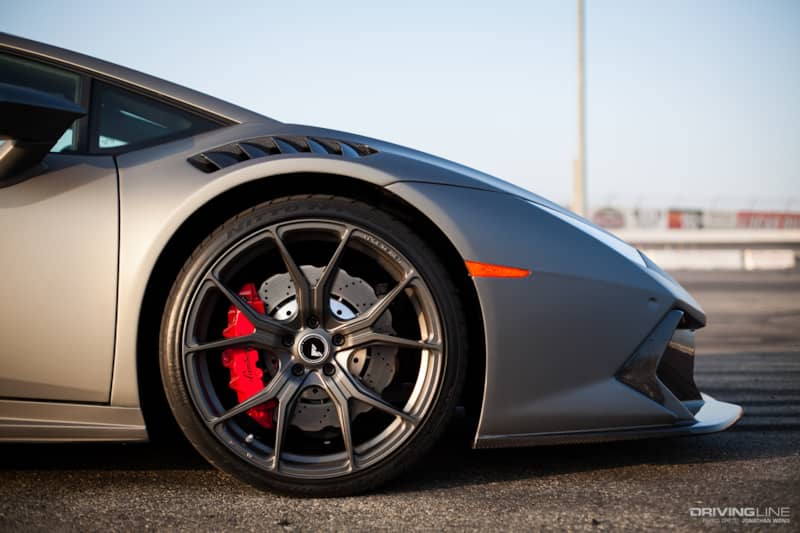 It might be a gutsy move to rebuild an exotic, but it's certainly paid off for this brave couple. Do we venture to say, we hope to see more like these in the future? Hats off to the Hübinettes.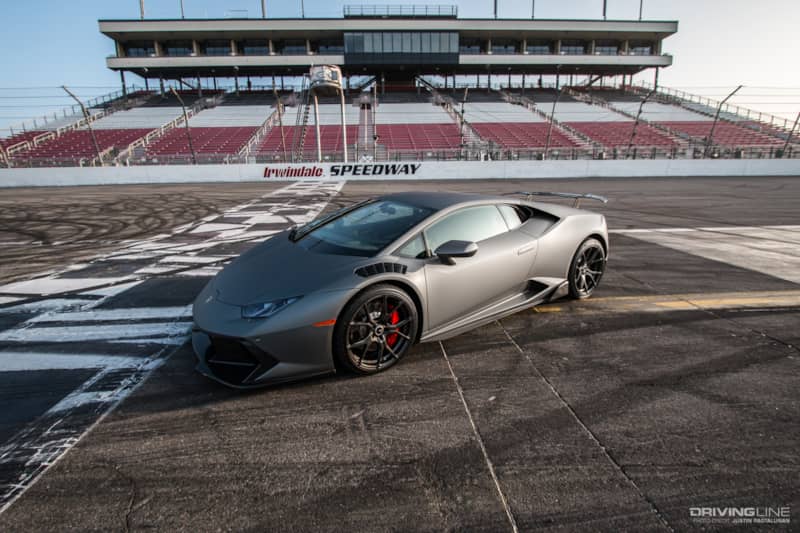 The following stunts are performed by professional drivers under closed course. Nitto Tire U.S.A. Inc. does not condone reckless driving and racing in public roads of any form. Please drive safely.
(Photos by: Jonathan Wong and Justin Pagtalunan)