This Pair Of JLU Wranglers Illustrate The Power Of Pairing Up On The Overland Trail
One of the most amazing things about the Jeep Wrangler—regardless of generation—is that despite it being one of the most popular choices among off-roaders, it never ceases to inspire its owners to use it as a template for their own unique vision.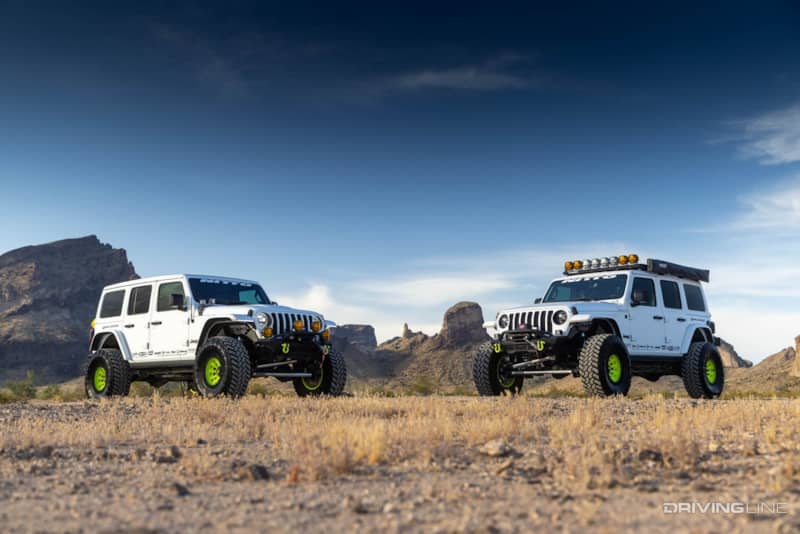 With an almost limitless aftermarket, there are equally endless iterations of the Wrangler out there, each of which has been carefully customized to reflect the personal tastes of the people behind the wheel.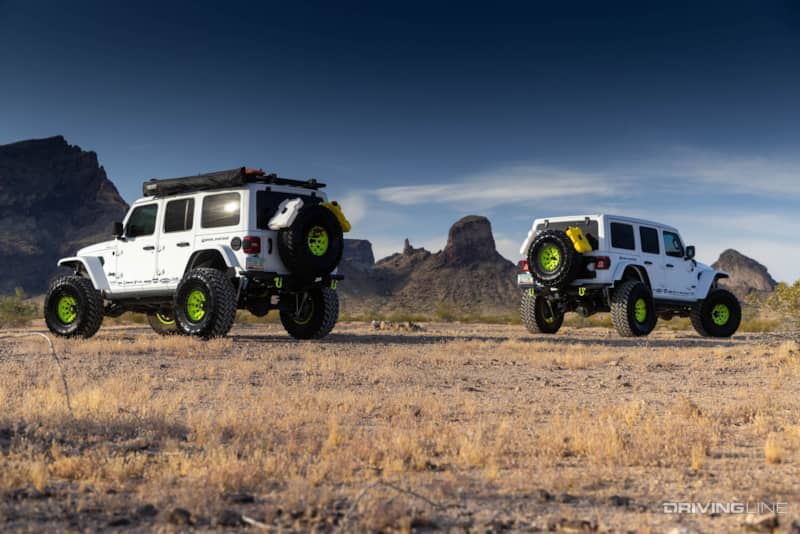 For Steven and Kelly Borchert, the digital creators behind Seven Overland, their enthusiasm for the Wrangler platform was too big to be restricted to just one Jeep, so they spread it across two. The couple were long-time 4x4 fans, but this pair of JLUs got them deeper into overlanding than of their previous rides, allowing them to explore spots that other SUVs would have trouble reaching.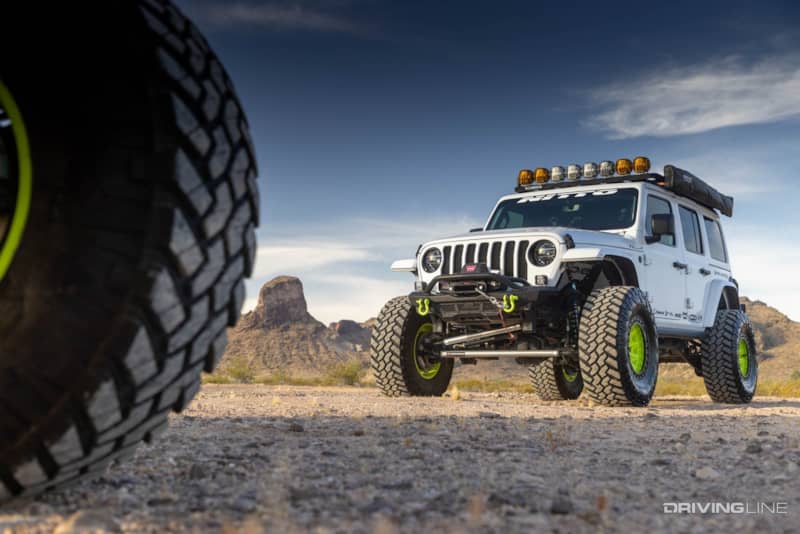 Although both Wranglers are painted the same Bright White hue (accented by DVB Offroad bumpers front and rear), there are key differences between their pre-modification starting points. One is a Sarah High Altitude, Jeep's featured-packed, near-luxury model that offers one of the most comfortable cabins in the vehicle's portfolio (hint: it's the one sporting the Rhino Rack Pioneer Platform on the roof).
The other? A Rubicon, the most hardcore off-roader available from Jeep, which doubles down on its go-anywhere bonafides by way of its Rock-Trac four-wheel drive system (with an ultra low-range 4:1 creeper gear), rock rails, and upgraded suspension details.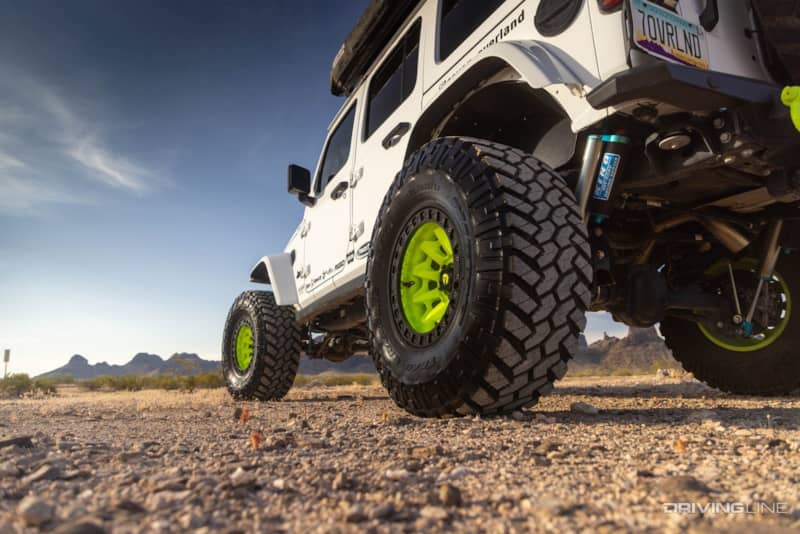 Color isn't the only thing shared by the Sahara and the Rubicon. Kelly and Steven, who are both experienced trail drivers, each equipped their rigs with Jeep's 3.0L turbodiesel six-cylinder engine.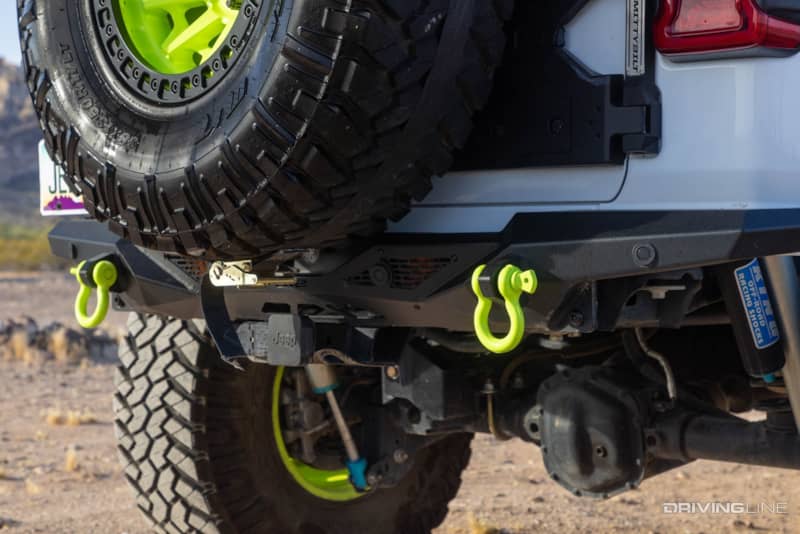 The engine is good for 260 hp and 442 lb-ft of torque, but perhaps more importantly its excellent mileage gives it exceptional range when traveling far from civilization—and helps ensure that the pair can stick close to each other without having to make staggered fuel stops. A set of 4.88 Dana Spicer gears multiplies that torque even further when clambering over whatever might be between the duo and their destination.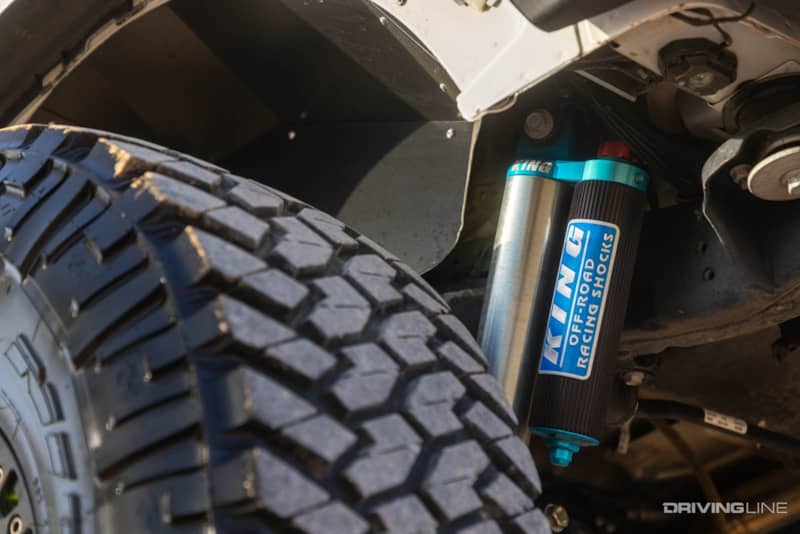 Also on the list of commonalities between the two jeeps are a set of 2.5-inch remote reservoir adjustable King Shocks front and rear, matched with Rock Krawler triple-rate coil springs that offer a 3.5-inch lift over stock. Also along for the ride are a set of Rock Krawler Adventure mid-arms, and a JKS Manufacturing Quick Disconnect swaybar.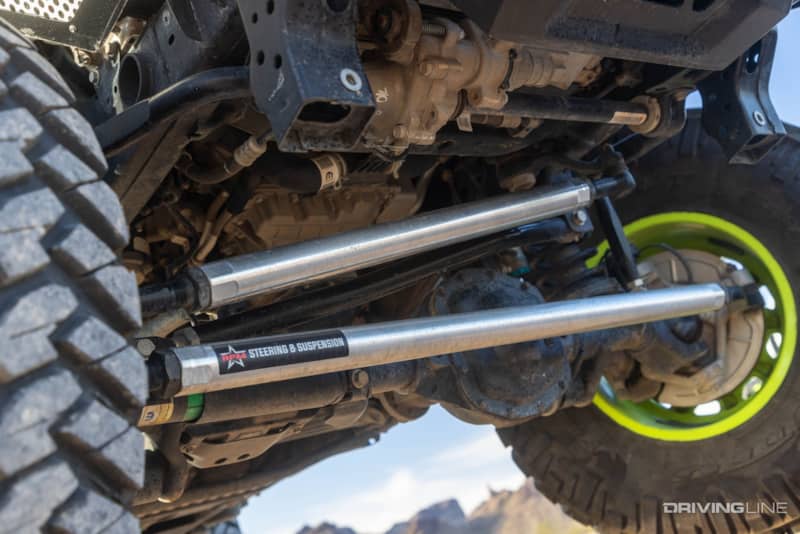 Both Wranglers ride on the same set of Fuel Off-Road 17X9 Covert beadlock wheels, wrapped with 38-inch Nitto Trail Grappler tires that ensure maximum traction regardless of what conditions might be encountered. An RPM 2.5-ton aluminum steering kit helps keep the Jeeps on-track with their upgraded running gear, and for getting through worst-case scenarios the rigs are equipped with Warn Industries Evo 12s winches.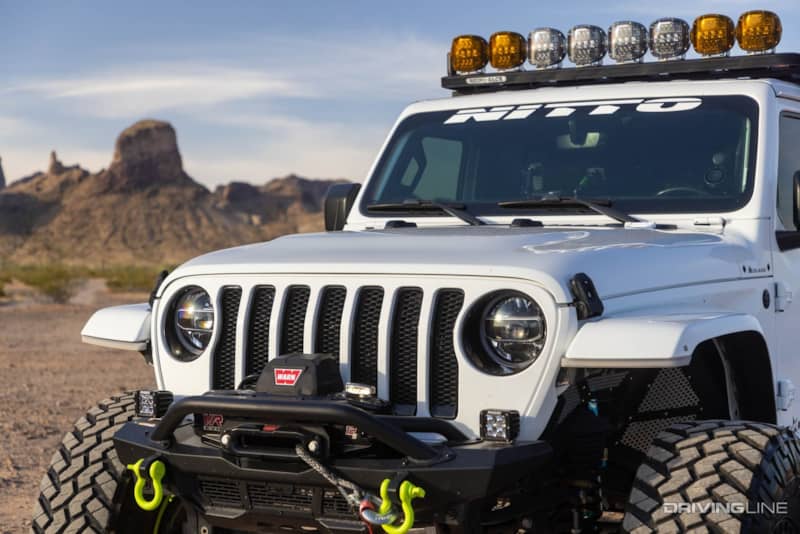 Helping to illuminate the path ahead are a set of Rigid Industries auxiliary and flood lights, which also serve Kelly and Steven well at the campsite.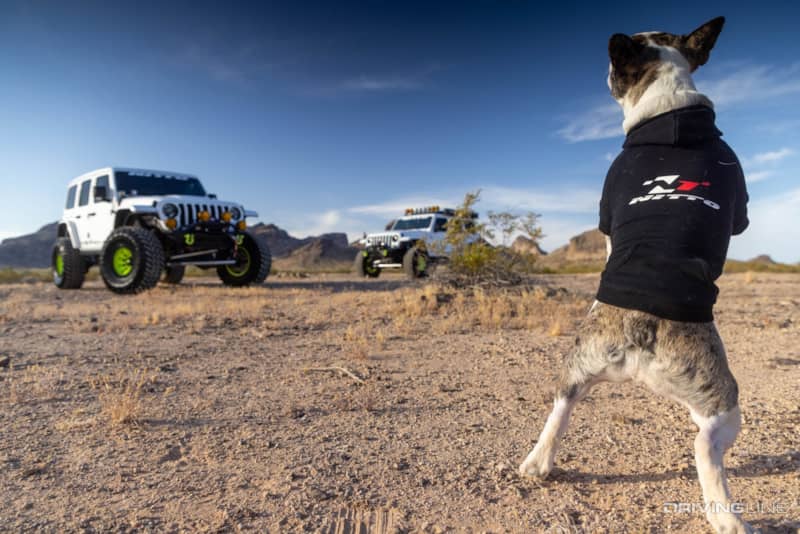 The two acknowledge that their "project-times-two" is never-ending, a sentiment shared by Wrangler-driving overland fans around the world. "The biggest challenge has been the time it has taken to build two Jeeps at the same time," said Kelly. "Everything from the beginning has been bought in pairs."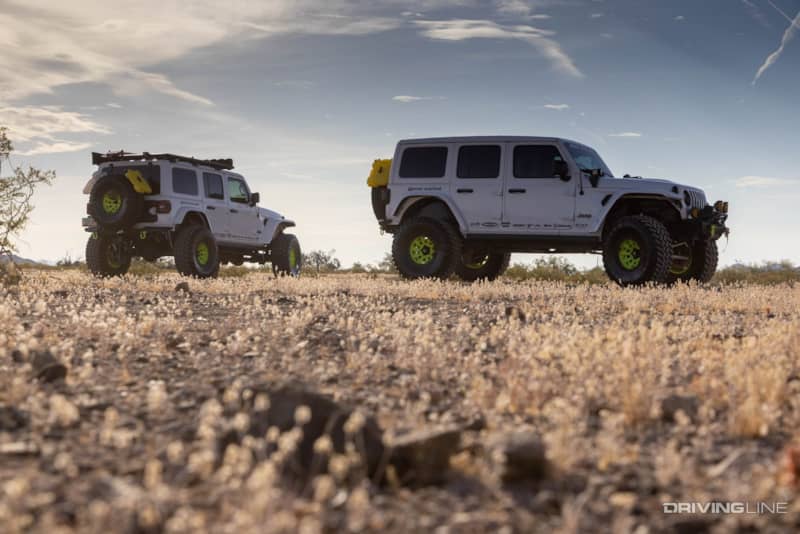 In our opinion, this dynamic duo is well worth the wait—and is proof positive that good things don't always have to come in threes.