Tire Tech: All-Terrain versus Mud-Terrain Tires
All-terrain versus mud-terrain tires. It's something every off-road enthusiast has battled with when trying to pick their next set of treads. Ask any experienced off-roader and they will tell you that the right tire can be the difference between found memories on the trail and an off-road nightmare. Thankfully, modern mud-terrains and all-terrain tires have drastically evolved from what they were a decade ago. With most being similar in weight and often pricing, the real question comes down to which of these tires is the best fit for your rig.
To give you a helping hand in your next tire decision, we're breaking down the areas each tire works best in. We're even throwing in a few of our top picks to help narrow the field even more.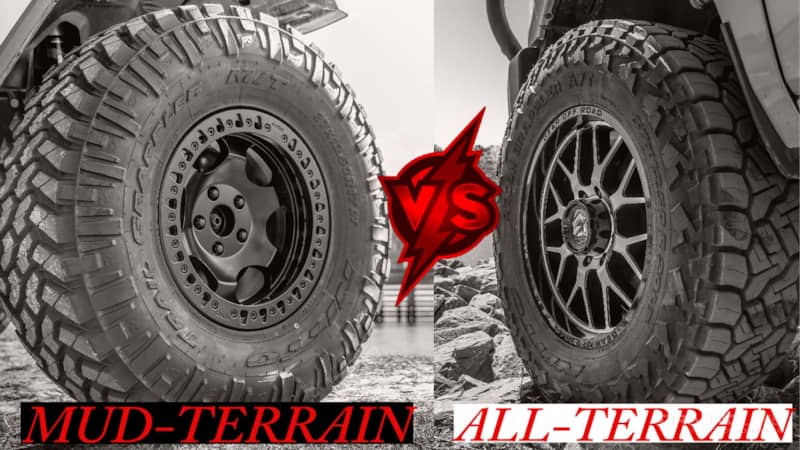 Mud For Mud
No matter how much horsepower, ground clearance, and articulation you have, if your 4x4 can't clean out the mud between the tread blocks, you'll quite literally find yourself spinning in place.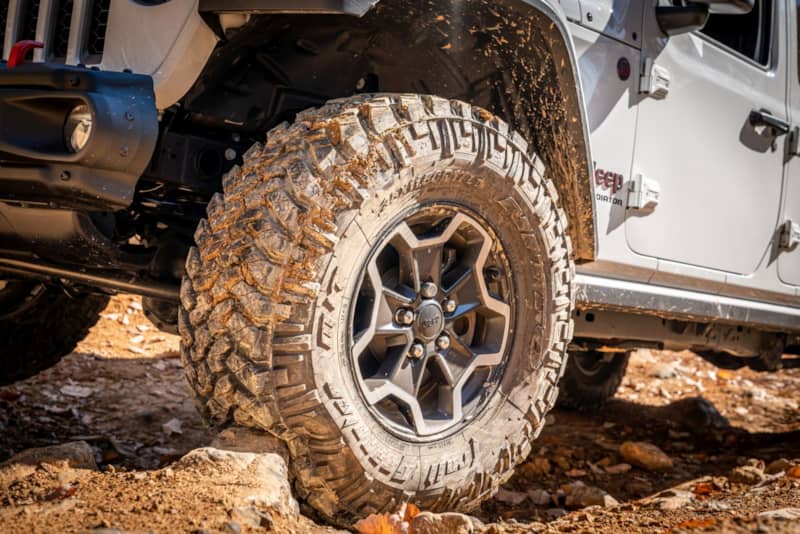 This is why mud-terrain tires such as the Nitto Trail Grappler have larger voids between the tread and distinctive features such as kick-out bars that help dispel anything that gets lodged between the cleats. If you frequently see mud, there's no real replacement for a quality mud-terrain tire.
Sand Recon
Depending on where you are in the country, sand can be a normal part of your wheeling landscape. In general, you want a large footprint to stay riding atop the sand.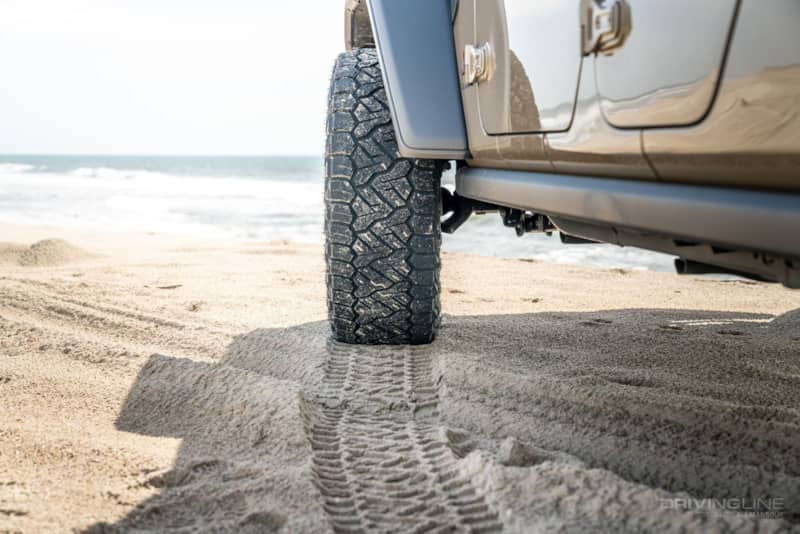 Having an aggressive tire (i.e. mud-terrain) can be a hinderance as your rig may want to dig you down versus propel you forward. In this area an all-terrain tire tends to be the better fit.
Tread Sipes 
Winter weather can be different depending on the severity of it. In general, all-terrain tires are better suited for snow and wet road conditions. Some can even be found with the three-peak snowflake rating for those needing additional traction on the white stuff. One of the main reasons all-terrain tires work better in the wet that mud-terrains is the addition of sipes.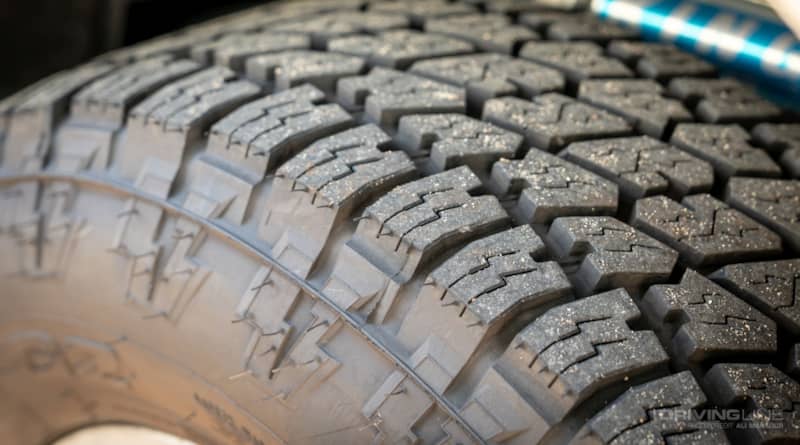 Sipes are those small groves you see all over the tread blocks. These are put there to increase grip in wet conditions and make an enormous difference in the rain. Tire's such as the Nitto Terra Grappler G2 have a major helping of sipes, which creates a tremendous amount of grip on wet tarmac.
On The Rocks 
If there is one area that remains highly contested between wheelers and experts alike, it is which tire is better for rock crawling.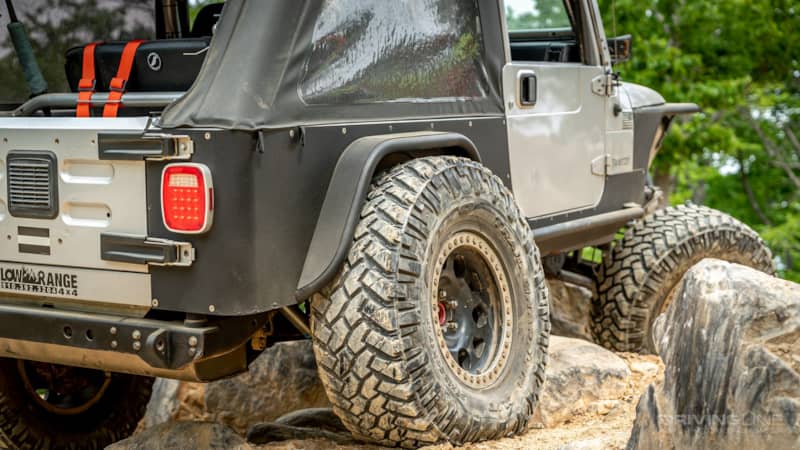 In high-traction areas such as Moab, Utah, having a large, consistent tread pattern gripping the rocks equates to more traction. For this reason, the all-terrain is an ideal choice. However, Moab is incredibly unique. In other parts of the country like Texas, and even the famed Hammer Trails in Southern California, there's often a mix of loose dirt to content with along with the rocks. For this reason, a mud-terrain is the better choice.
Overlanding
Overlanding on long gravel roads has become increasingly more common. This type of terrain can actually be incredibly hard on tires as rocks can become logged between the tread.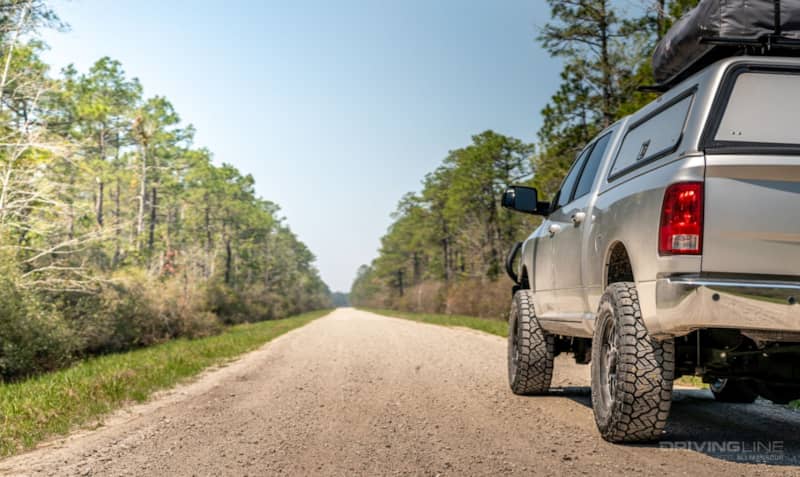 A stuck rock can lead to what's known as a hammer puncture on top of the tread cap. For this reason, you want to make sure you opt for a tire with larger tread voids and something with a durable carcass. All-terrains such as the Nitto Recon Grappler A/T are great in this arena.
Noise And Travel 
The mud-terrain radial has come a long way in the sounds that they produce. While some people love the sound roar of an aggressive tire, for many others, the less noise the better.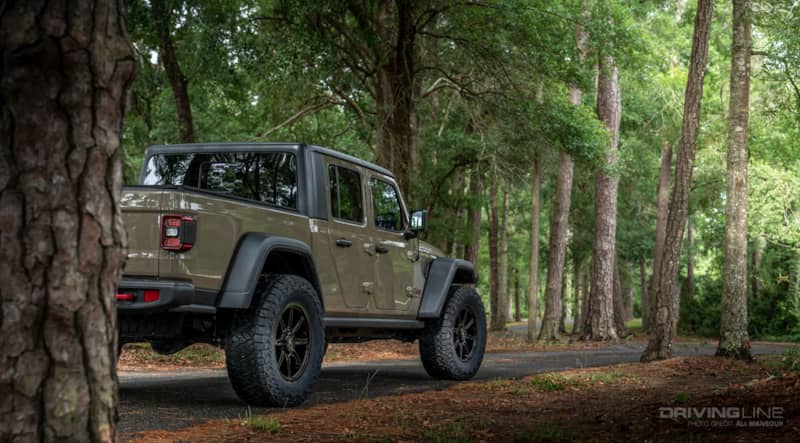 If quiet is what you are looking for, the all-terrain tire is the obvious choice. It's also worth noting that unlike mud-terrain tires, all-terrains generally have a treadwear warranty. This means they will generally last longer.
The Hybrid Option
Are you wondering why haven't any tire companies built something that's in-between a mud-terrain and all-terrain tire? Well, they did. It's called the Nitto Ridge Grappler, and as you might have guessed, it sits directly between its all-terrain and mud-terrain lineup.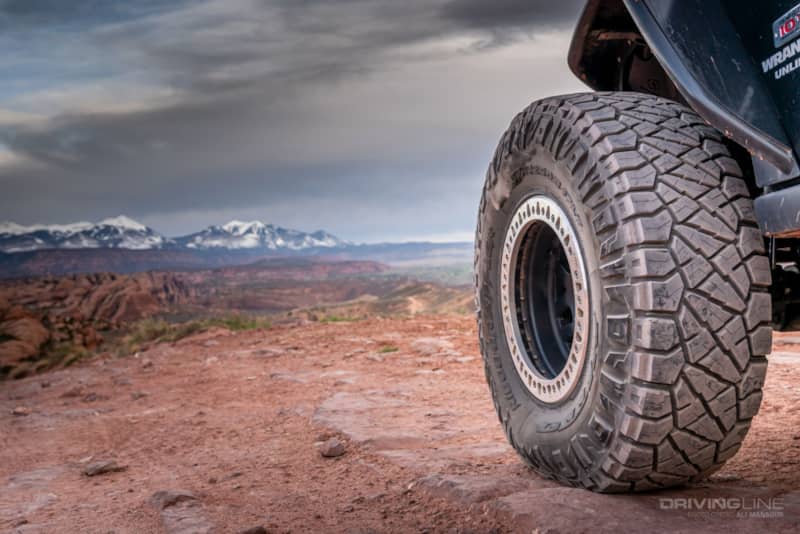 A hybrid tire offers many of the standout features that people have come to expect from an all-terrain tire with the off-road performance that is often reserved for the more aggressive mud-terrain tire. This is primarily accomplished by using larger and deeper tread blocks which are spaced further apart than a conventional all-terrain tire. These will still make less road noise over a mud-terrain tire but give you a better overall footing in the dirt.