Top Ten Reasons to Take Your Top Off on National Go Topless Day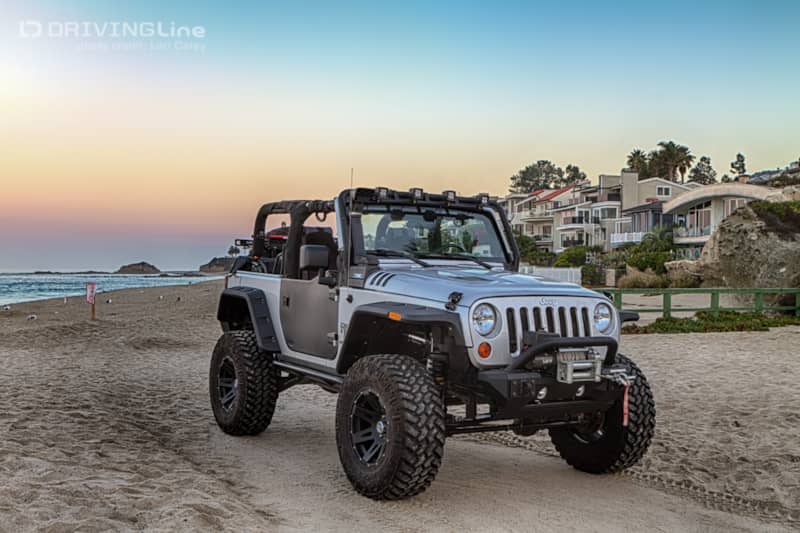 Saturday, May 16th 2015 is the 8th Annual Go Topless Day. This annual celebration of spring by Jeepers worldwide is organized by All Things Jeep. They are hosting the flagship event with the Ocean State Jeepsters on the grounds of the Quaboag Motorcycle Riders Club in Monson, Massachusetts, but Jeep clubs around the world are hosting their own Go Topless events and trail runs. A list of the Go Topless events that have registered with All Things Jeep can be found on their website. Most Go Topless events are held to benefit local charities, and since this year's date coincides with Armed Forces Day, clubs are encouraged to support local military organizations. Even if you can't attend an organized event we encourage you to take your top off and celebrate spring.  To get you in the mood, we present our Top Ten Reasons to Go Topless:
#10 - It's easier to see when the stoplight turns green.
#9   - You can save time and skip the shower on rainy days.
#8   - Vitamin D from sun exposure helps ward off depression, that's why Jeep owners are happier than everyone else.
#7   - Get closer to nature (butterflies are among the nicer visitors, I'm sure my Jeep friends have stories to tell about critters dropping out of trees).
#6   - It's perfect for star gazing and watching meteor showers.
#5   - You can work on your tan while commuting to the office.
#4   - No need to spend money on pricey skin care routines, just take a ride through a sand storm or go play in the mud.
#3   - No need to spend money on a stylist.
#2   - You can tell a girl to take off her top without getting smacked.
And the #1 reason to go topless is...because we can!
Bonus:  Of course Jeeps aren't the only vehicles that can go topless. My other ride is a cute little low-slung convertible roadster (are you surprised?), and while I was thinking of all the reasons to take your top off, I couldn't get this one out of my head. So for all of the people who drive low-slung convertibles, the number one reason to Go Topless is –
You can grab your fast food order from the drive through window without having to get out of the car!
What's your favorite reason to Go Topless?