Torque Vectoring: How it Transforms the Performance of Your Car or SUV
Torque Vectoring. It's a term used often in the auto industry, especially when it comes to vehicles built in the last decade or so.
What exactly is torque vectoring? How does it work? And are all torque vectoring systems created equally? Let's go through the essentials to see if and how this technology transforms everything from hot hatchbacks to off-road SUVs.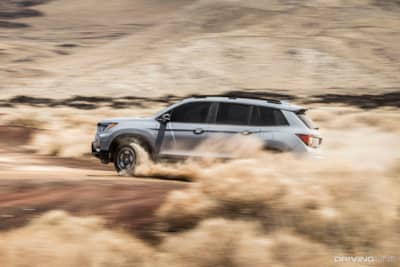 For starters, the vast majority of torque vectoring systems will be found on all-wheel-drive (AWD) vehicles. However, there have been some front-wheel-drive vehicles that have use brake-based torque vectoring to simulate a mechanical limited-slip differential.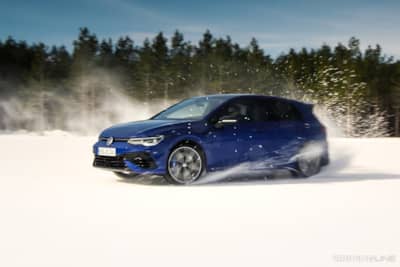 When thinking about an all-wheel-drive system, the first thing that comes to mind is how power and torque are shifted between front and rear, but distributing power side to side can be just as crucial, and that's where torque vectoring comes in.
Brake-Based or Mechanical?
Torque vectoring systems fall under two different categories, mechanical and brake-based. On a mechanical system, physical clutch packs are used to distribute power from side-to-side of the vehicle based on sensor readings regarding traction, yaw and throttle input.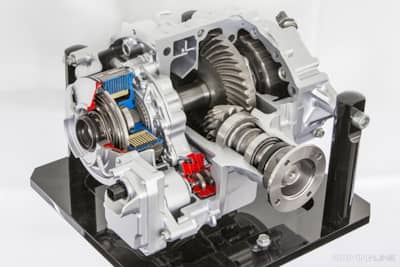 Then there's brake-based torque vectoring, which rather than clutch packs uses the brakes to simulate the same effect, using the stability control system to slow an individual wheel with braking inputs to transfer power to the opposite side.
In almost all situations, a true mechanical torque vectoring system is going to be the better-performing and more consistent system. And while you might not notice the difference between the two types in normal driving, it becomes apparent pretty quickly in emergencies or hard use.
On-Road & Track Performance
And speaking of hard use, you'll quickly notice the difference between mechanical and brake-based torque vectoring on a race track. Not only will the brake-based system be less effective and less consistent, but they also have a tendency to overheat after hard use and put extra wear on your brakes.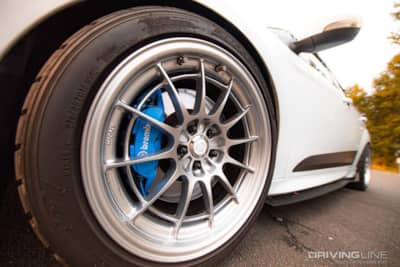 And even in non-track conditions, a proper torque vectoring system can dramatically improve a car's handing on a twisty road—in the best versions, you can actually feel the system working as it shifts power from side to side to power you through the corners.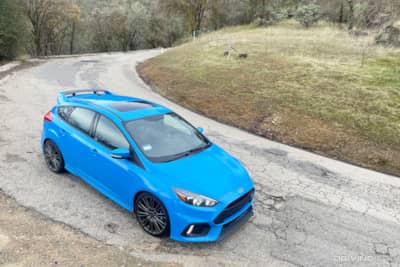 But torque vectoring doesn't just have its benefits for sports cars and hot hatchbacks, it can also use the same hardware to improve off-road capability dramatically.
Off-Road Torque Vectoring Performance
When it comes to off-road use, modern examples of mechanical torque vectoring can be found on vehicles like the Ford Bronco Sport as well as the Honda Ridgeline and Honda Pilot with the Hondas using the I-VTM4 AWD system.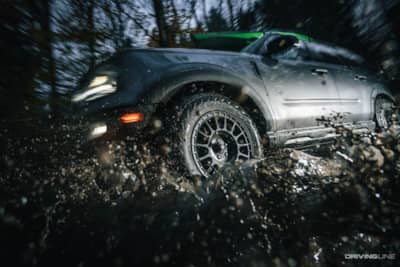 Rather than high-speed cornering, these systems are tuned to deliver ideal off-road traction, using computers and sensors to detect exactly which wheel is in need of traction and being able to send 100% of an axle's torque to that specific wheel.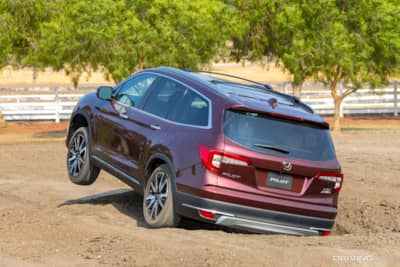 As you can imagine, the benefits of this can be apparent when traveling over uneven terrain and depending on conditions, a good torque vectoring system can be a worthy alternative to a locking differential.
Game Changer or Gimmick?
As with many buzzwords in the auto industry, torque vectoring is a term that gets thrown around often but it's certainly more than just hype.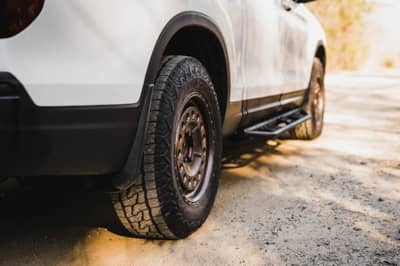 You'll want to clarify which type of system you are dealing with or being sold on, but a proper mechanical torque vectoring system can truly radically transform how a vehicle performs on-road and off.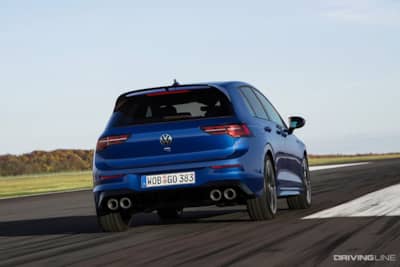 Whether hitting the trail or hitting a track day, torque vectoring is one of those things that makes us appreciate just how far automotive technology has come.