Trail Grappler M/T Tire Review: Built2Wander
Before I begin, you need to know that I have been running the Trail Grappler well before I had any formal association with the Nitto Tire Brand. My first experience with the Trail Grappler dates back to 2013 when I mounted up a set of 35s to my old 2013 Jeep Wrangler Unlimited Rubicon. I have since owned two additional four-door Wrangler Rubicons and have run the Trail Grappler on each in various sizes, including 35", 37", 38" and 40" variants. I've also incorporated the Trail Grappler into a Wrangler Unlimited Rubicon I helped build for my brother as well as the Gladiator I collaborated on with my build partner, 3D-Offroad. Simply put, I have an extensive history with the Trail Grappler tire and I'm a huge fan.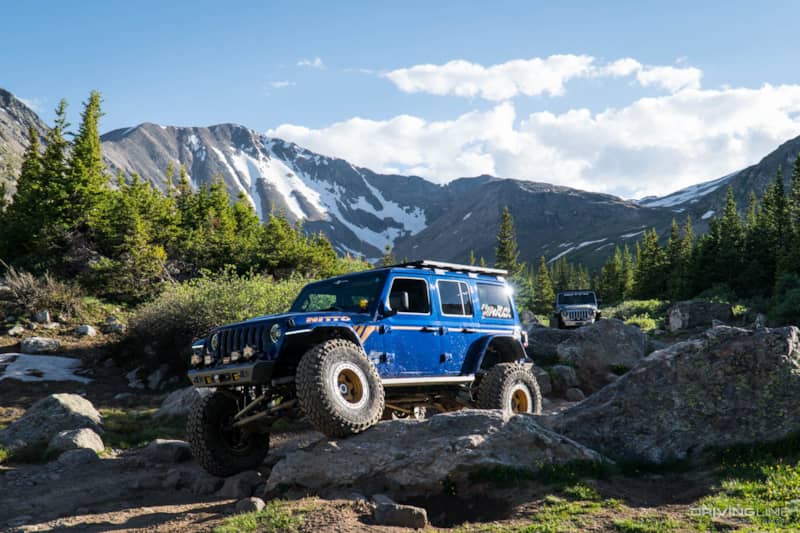 Coast to Coast
Collectively racking up over 100,000 miles between the Wranglers I've run them on, Trail Grapplers withstand the test of time and terrain. I have gone as far as one side of the country to the other (multiple times) and have daily-driven every single Jeep I've owned. Despite the mud-terrain rating, I have found the Trail Grappler to be a fairly quiet tire and smooth as can be during these adventures, even after significant wear. The on-road mannerisms are of the best I have found amongst other tires in the same class, even in unfavorable weather conditions.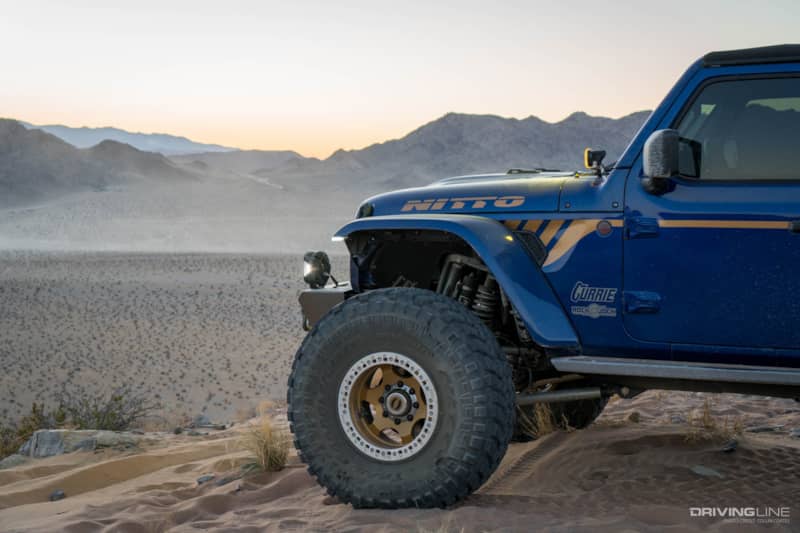 In my personal experience, the Trail Grappler seems to do just fine in rainy conditions, thanks to its deep central siping which is intended to decrease hydroplaning and increase traction in wet conditions. However, there's certainly room for improvement in the snow that we get from time to time here in Colorado Springs. I tend to just slow down in the snow (highly recommended when driving in inclement weather) and never seem to have a problem, but if you want to break them loose, it doesn't seem to take too much effort. The amount of driving I do in the snow is rather minimal, even in Colorado, so I haven't found this to be too much of an issue. Overall, the Trail Grappler behaves extremely well on-road, even on long-hauls from coast to coast.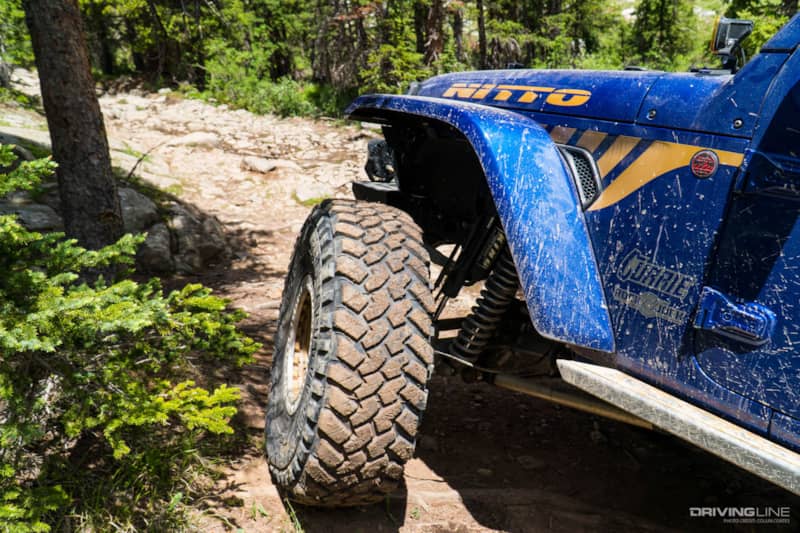 Off-Road
Not only have I driven Jeeps equipped with the Trail Grappler on-road from one side of the country to the other, I have also driven them off-road on trails scattered between the East and West coasts. Prior to moving west, I spent a lot of time wheeling in places like Red River Gorge in Kentucky and Windrock Park in Tennessee. In sharp contrast to the porous rocks found in Moab, Utah or Johnson Valley, CA, these trails on the East coast require wheel speed and a tire that can clear itself of the mud and clay that is so prevalent in these areas. The Trail Grappler does this extremely well, and without as much effort as other tires I have seen on the same type of terrain. The tread pattern evacuates mud efficiently and effectively, providing for continuous off-road traction in these harsh conditions.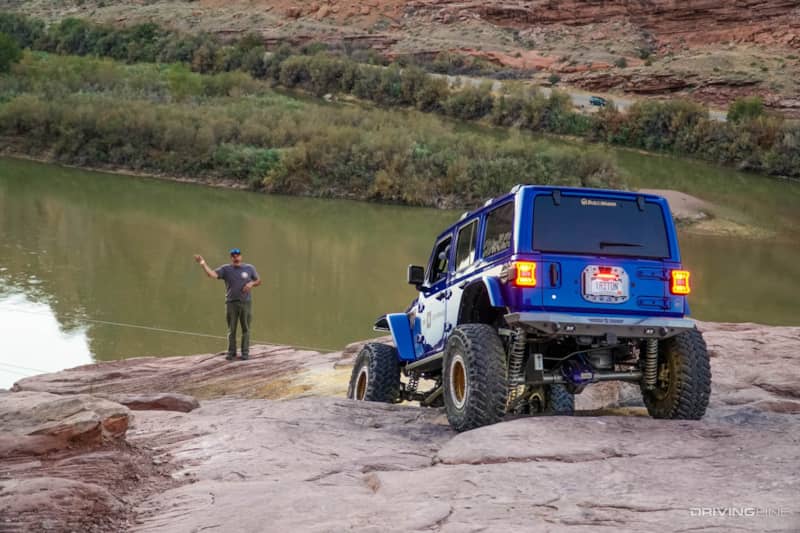 Additionally, the Trail Grappler makes light work of places like Moab, UT & Johnson Valley, CA. Even on some of the hairiest climbs you can find in these areas, the Trail Grappler just grips it and rips it. The 3-ply sidewall & thick rubber construction is not only tough as nails, but tends to hook-up on the rocks exceptionally well. I am always impressed at just how well the sidewall works when attempting the more technical obstacles, especially when aired-down on a set of off-road beadlock wheels. My favorite combination is the 40" Nitto Tire Trail Grappler on a set of 17" KMC Wheels. Despite being a heavy wheel & tire combination, the pair has always been exceptionally durable. We run a beadlock wheel on the Triton JL & a non-beadlock wheel on the Blaze JT (both mated to 40" Trail Grapplers) and they each do incredibly well in various types of terrain. You can see for yourself in the Sand Hollow episode of the Built2Wander Vlog Series.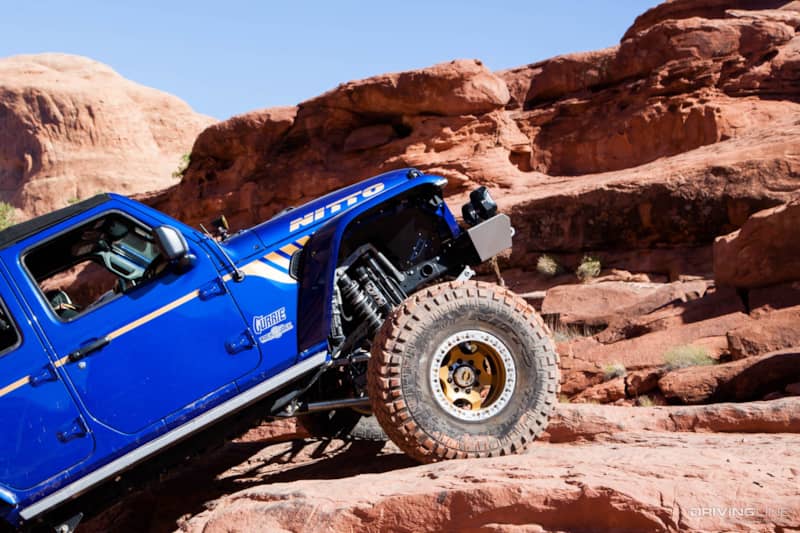 To Sum it Up
There's a reason why I have run the Trail Grappler on every Jeep I have owned during the last 8 years. Despite being a heavier tire, the Trail Grappler excels in every area. It handles the mud and clay on the east coast just as you would want it to, and owns the slick rock found in places like Moab and Sand Hollow. To sum it up, the Trail Grappler has been the perfect tire on my daily driven Jeeps and provides that aggressive mud-terrain design and functionality off-road without compromising a quiet and smooth performance on-road.