Triton JL: Serious Goals for the Modern Jeeper
Once a Jeeper, always a Jeeper. When the 2019 Jeep Wrangler JL was first announced at the 2018 LA Auto Show, Collin Coates knew he had to have one. As an avid off-roader and Jeep enthusiast, Collin has spent much of his time exploring the back roads of North America behind the wheel of his Jeep builds. But with Jeep leaving behind a 10 year old Wrangler platform for the newly redesigned model, Collin decided to part ways with his trusty, fully-built Jeep JK, to make room for a whole new era—the Triton JL.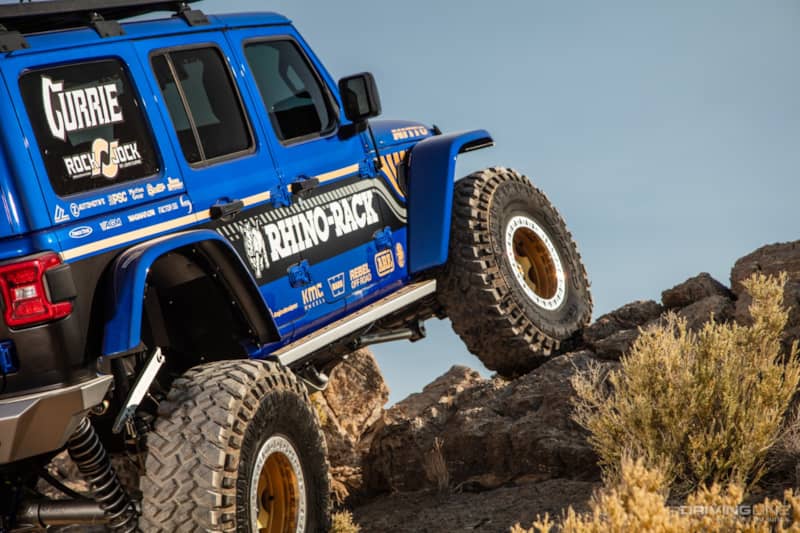 Leaving the factory floor at the Toledo, Ohio plant, this Ocean Blue 2019 Jeep Wrangler Rubicon was pretty capable out of the box. The JL boasts considerable improvements both in design and functionality over the JK, but Collin has never been the type to leave any of his vehicles in stock form. He quickly began ideating this new build, dubbed "Triton JL," and consulted with some of the best off-road companies in the business. The build would take place at Collin's local off-road shop, 3D Offroad in Colorado Springs. After landing a spot in the Rhino Rack booth for the upcoming (at the time) 2019 SEMA Show, it was go-time for Collin to get his new Jeep build underway.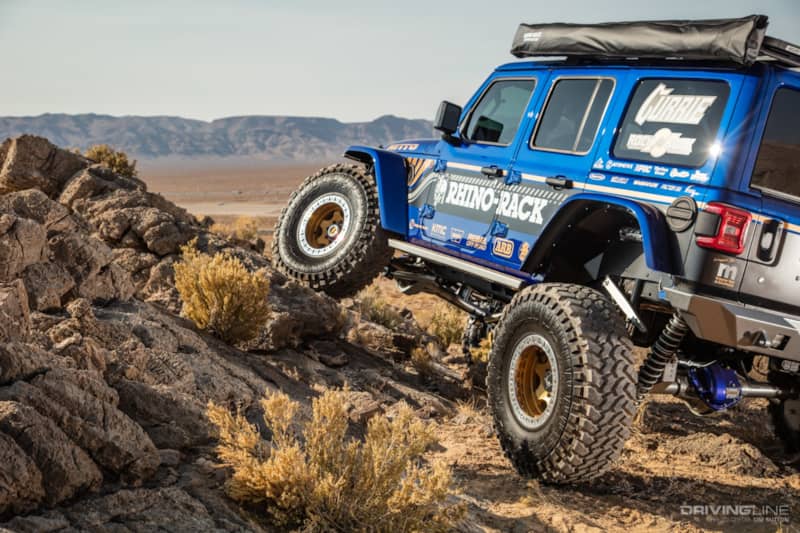 Collin's experience in building off-road capable Jeeps echoes many of the best builders out there. Stuff the largest tire you can under it, while keeping the center of gravity as low as possible. But simply bolting on a huge tire and a lift kit doesn't cut the mustard here. In order to safely and properly handle the forces of large tires and rock crawling, Collin partnered up with Currie Enterprises, and installed a pair of Extreme 60 front and rear axles. These aptly named Extreme 60s are one-ton axles, providing extra strength and a widened stance for better articulation. Collin completed the drivetrain with a set of Adams 1350 series driveshafts, ARB air lockers and Motive 5.38 gears to compensate for the increased tire diameter.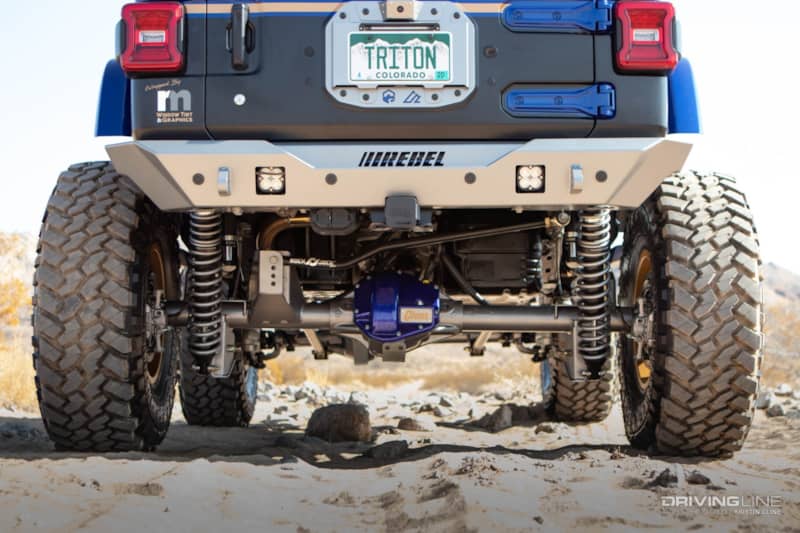 But axles alone won't get you there. Collin had plans of getting the most flex he could from his suspension, while still retaining a comfortable ride on the street. Enter the Rebel Off Road Coilover Conversion System. This kit, paired with a RockJock 4x4 long arm system with aluminum links and Johnny Joints, yields more travel and adjustability than a simple coil and shock system found on the stock JL. The kit uses 2.5-inch King Coilover shocks and hydraulic bump stops, but Collin opted for the DSS (dual shock system) up front, adding a 2.5-inch King bypass shock to fine-tune the valving. Topping it off with a pair of RockJock 4x4 track bars and Anti-Rock sway bars, Collin's Jeep was ready for anything.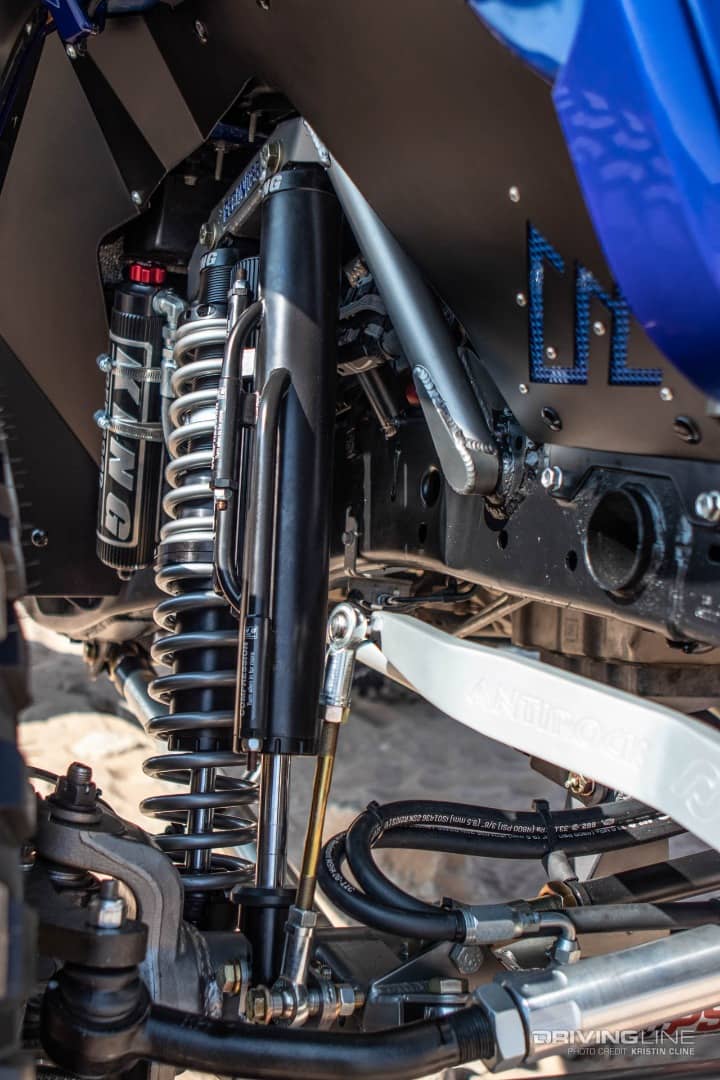 Speaking of huge tires, Triton JL is rolling on a set of 40x13.50R17 Nitto Trail Grapplers, a strategic choice for Collin. The Trail Grappler's unique ability to provide maximum off-road traction in any environment, while retaining the road manners of a daily driver Jeep, made them the clear choice for this build. While Collin plans to use his JL in all sorts of terrain, he still drives the Jeep on the highway to reach these far-off destinations. Which was why the Trail Grappler was an easy decision. Collin finished the look of his new shoes with a set of KMC XD232 RG beadlock wheels with a beautiful gold powder coating.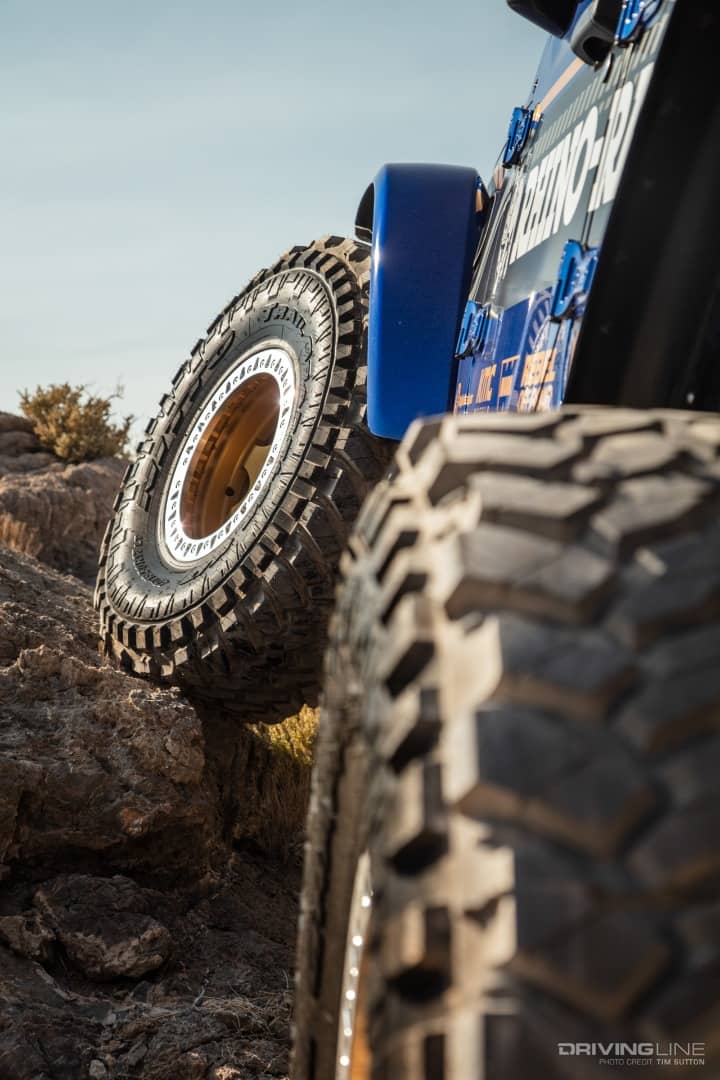 Forty-inch tires are usually coupled with steering upgrades, and the Triton JL was no exception. Collin opted for the a hydraulic ram-assisted steering system from PSC Motorsports. This ram-assisted steering allows the driver to easily turn the wheel, even aired down and against an obstacle. If you've ever fought your steering wheel while locked up against a boulder on aired down tires, you know why the PSC kit was a must-have item. Coupled with an RPM aluminum tie rod and drag link, Triton JL's steering upgrades were complete.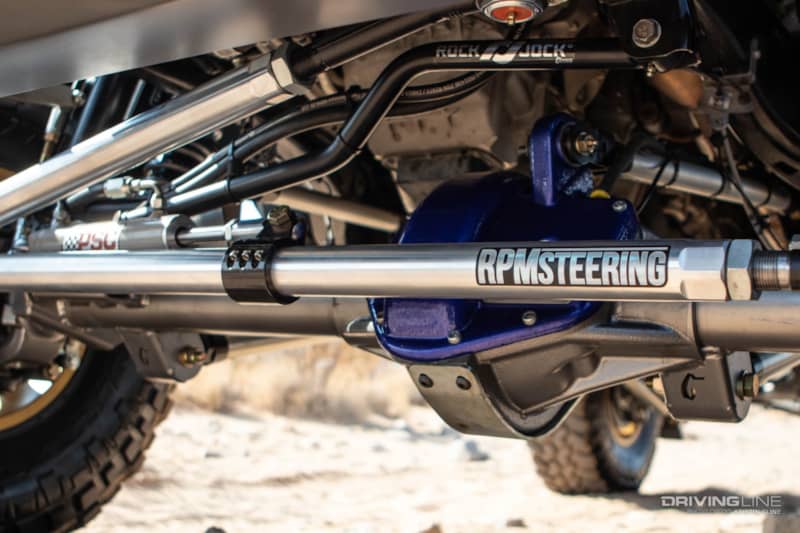 Moving on from the hard parts, Collin had to make this JL look as great as it performs. New to the market, Rebel Off Road front and rear bumpers were installed to provide strength and allow for better approach and departure angles. CRC rock sliders provide body protection from rock hits along the rocker panel. Instead of replacing the JL's fenders entirely, Collin installed a set of American Adventure Lab fender braces with LED daytime running lights, to retain the factory look with extra strength. Another unique product from American Adventure Labs is the quick-release front and rear inner fender liners. Traditional Jeep fender liners make it difficult to work on or clean the suspension and engine bay while in place, so these quick-release liners make it easy.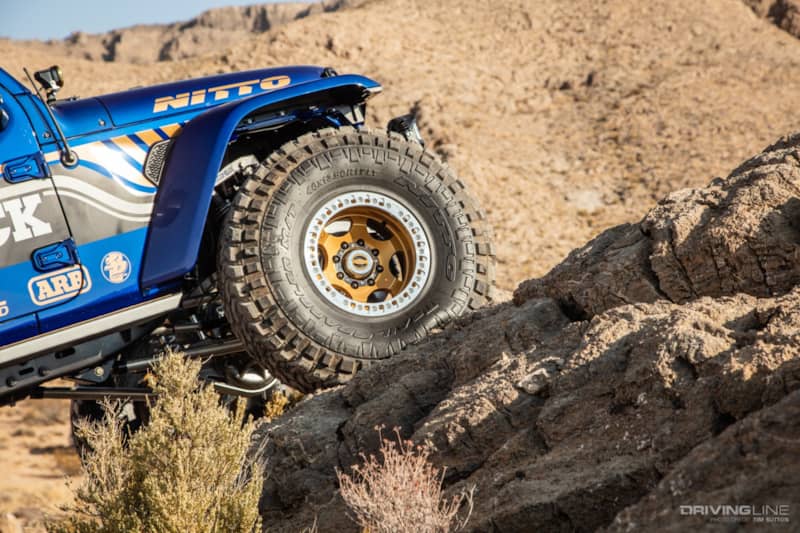 The Jeep Wrangler has long been known for being the most customizable 4x4 in the world, and the JL platform continues that legacy. Collin installed a host of accessories on this Jeep, all serving a valuable purpose. Rhino Rack provided their Pioneer Platform, which mounts to their backbone mounting system for the Jeep JL. Other accessories include a ARB 4x4 dual air compressor, Linx vehicle accessory interface and 50-quart fridge-freezer, Powertank dual 10-pound on-board air system, American Adventure Lab dual battery system and "Versatable" tailgate table, and a Rugged Radios race radio. Collin also teamed up with Baja Designs for auxiliary lighting all over the Jeep, powered by an sPOD Bantam HD system.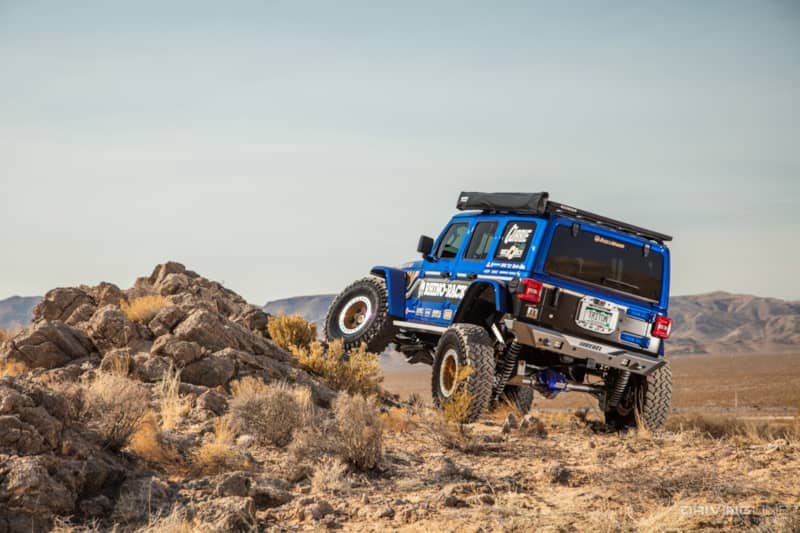 With the Triton JL finished, Collin headed to the 2019 SEMA Show to display his new rig at the Rhino Rack booth. But this show-stopper was far from a trailer queen. Directly after the show, Collin headed East towards his home state of Colorado, but not without stopping off at the rock crawling Mecca of North America - Moab, Utah. The JL performed flawlessly, as expected. Collin's shakedown run on the red rocks proved that his experience in building several Jeep JKs easily carried over to the new build, and made him even more excited about the many adventures to come in the Triton JL. We can't wait to show you where Collin goes next!
Click here to see a completely different Jeep JL on 40-inch tires.