Turbocharge Everything: The 2020 Subaru Legacy Is Here
The Subaru Legacy has always occupied an interesting place in the automotive market with it's standard all-wheel drive system, making it a popular choice for those who live in snowy climates. In the past the Legacy has also served as a performance car of sorts, with rally iterations and high performance street versions that made it a more mature alternative to the WRX. This week at the Chicago Auto Show Subaru debuted the fully redesigned 2020 Legacy, and while it isn't quite the grown up WRX some may want, it seems like a step in the right direction thanks to its new turbocharged powerplant and other design advancements.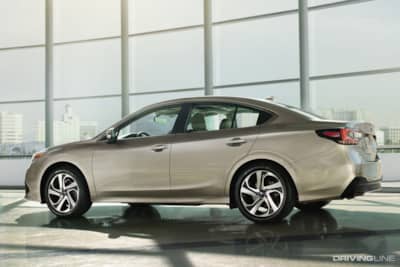 Riding on the new global platform that underpins all of Subaru's new products, the 2020 Legacy promises to be stiffer, safer and more tech-laden than ever. Subaru has also made a large effort to make the Legacy's interior more upscale.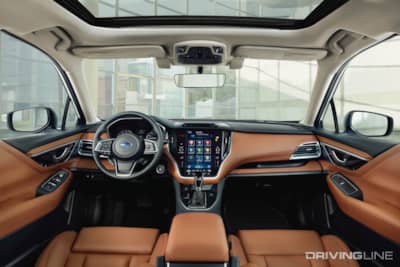 The big story is under the hood, where two different engine options will be offered—a 2.5L naturally aspirated boxer motor and a 2.4L turbocharged engine that makes 260hp. The latter is a more powerful and more fuel efficient replacement for the previous flat six engine.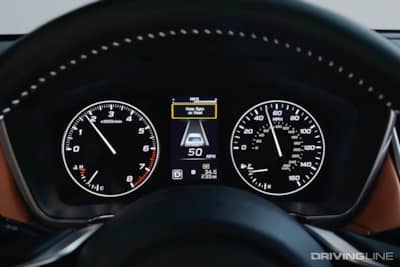 Subaru says the new turbocharged Legacy will hit 60 mph in 6.1 seconds. Unfortunately, the only transmission offered is a CVT automatic, although there's still a slight chance Subaru might build a proper high performance version in the future.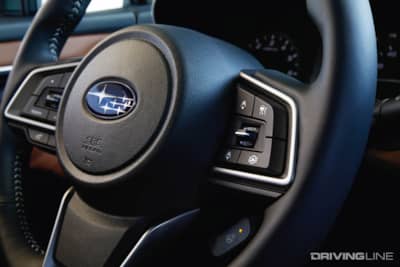 So while the new Legacy might not exactly set the enthusiast world on fire, it's nice to see that Subaru is still invested in the sedan market. Of course the bigger deal for Subaru will be the next generation Outback, which will ride on the same platform and should have the same powertrain options when it debuts—likely sometime in the next few months.