What Is A Pre-Runner? A History Of Toyota's Two-Wheel Drive Off-Road Tacoma Tough Truck
If you're a fan of off-road racing, chances are you're familiar with the term "pre-runner." Specifically, this refers to any type of vehicle used by a team to run the race course in advance of the actual event itself, to get a lay of the land and figure out the best strategy to use during actual competition.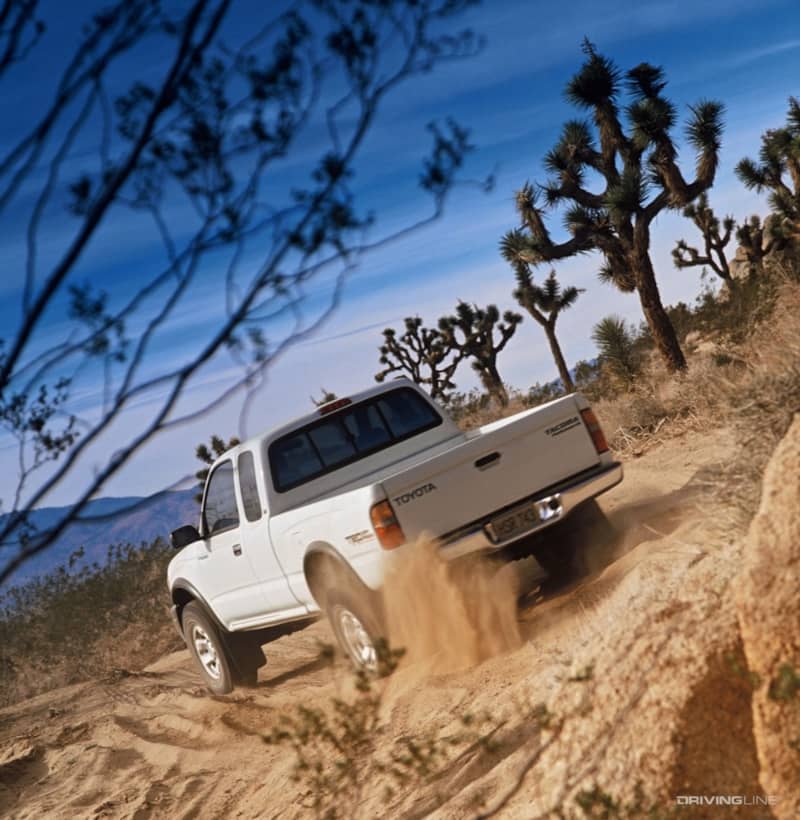 In theory, any vehicle can be a pre-runner, as long as it can handle the terrain that makes up the course in question. This means that anything from pickups to SUVs to dune buggies have historically been tagged in to handle the job. Culturally, pre-runners also leaked into the truck scene over the years, with entire trends in modification—especially front-lifted, wide-fendered pickup builds similar in appearance to trophy trucks—sweeping through communities adjacent to the desert racing phenomena. Some of these trucks even went beyond cosmetics to install suspension and tire setups that could easily take a beating when bouncing across the sand at a high rate of speed.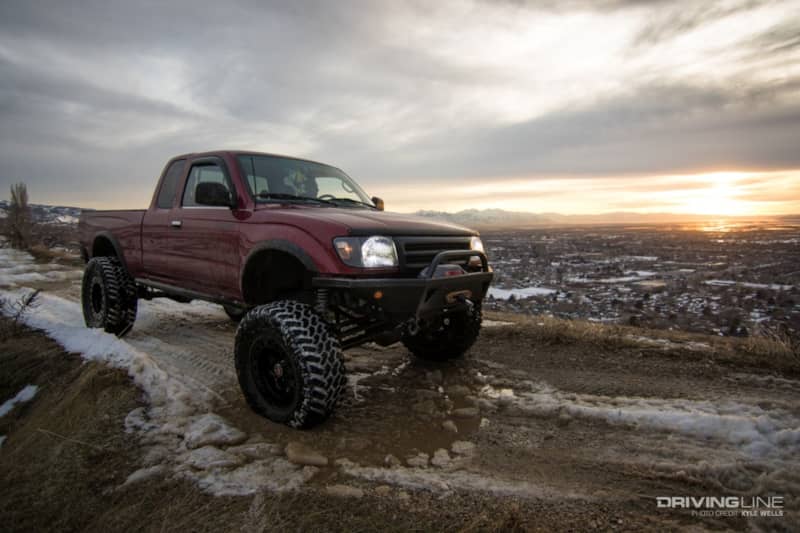 Sensing that it could cash in on this built-in market for dune-bashing fun, Toyota introduced a special model of the Tacoma mid-size pickup aimed squarely at this same crowd. Given the most obvious name possible, the Toyota Tacoma PreRunner was a special trim available on the truck from 1998 all the way to 2015, and took a very different approach to most other rugged trucks of its era.
Everything But A 4x4
When the Toyota Tacoma PreRunner arrived in 1998, it shared quite a few details with the four-wheel drive version of the truck. Specifically, the PreRunner borrowed the four-wheeler's suspension, as well as much of its exterior design, and it came with knobby tires and the choice between either a 150hp, 2.7L four-cylinder engine or a 190hp, 3.4L V6.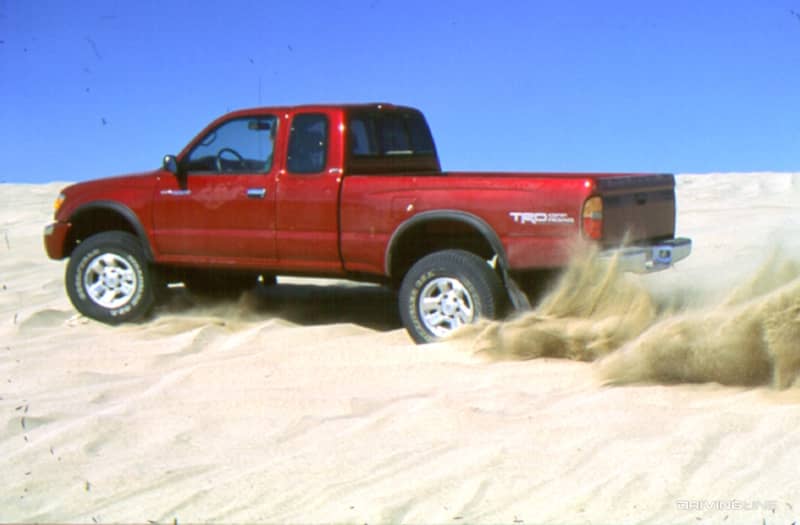 Setting the PreRunner apart was its rear-wheel drive package. Combined with its available locking rear differential, this version of the Tacoma relied more on a driver's skill to keep it out of situations where it might be stuck, and in doing so built on the many two-wheel drive pre-runner trucks used by racing teams and amateur competitors alike. This all came at a more affordable price, too, when compared to four-wheel drive models.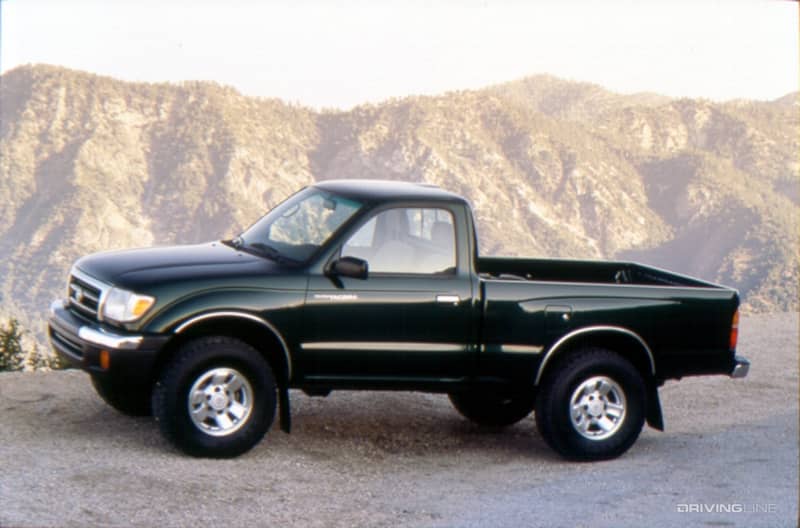 Blurring the line even further was the ability to order the TRD Off-Road package with two-wheel drive PreRunners as an option. This meant a set of Bilstein shocks and the locking diff as standard, as well as a thicker front sway bar, higher lift springs, bigger brakes and fender flares (as long as you ordered the V6).
Evolution Brings Additional Goodies
The next-generation Tacoma continued the PreRunner trim, which meant that the two-wheel drive model continued to match the wider, taller stance of the four-wheel drive Toyota, and also featured the same styling cues. With roughly 1.5 inches of additional ground clearance versus a regular Tacoma, the PreRunner also featured skid plates, more aggressive gearing, big brakes, and the same 6-lug wheels as the 4x4.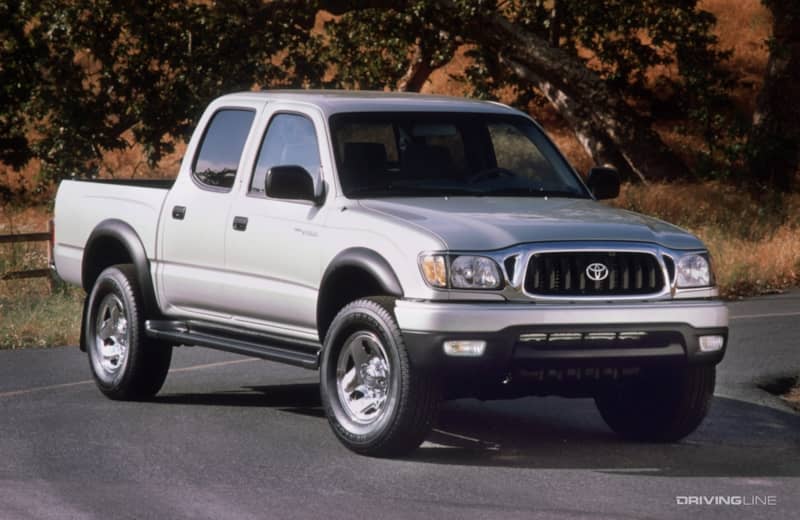 Overall, the PreRunner saved about 400 lbs of weight versus the four-wheel drive Tacoma, which gave it an advantage in terms of straight line speed as well as handling.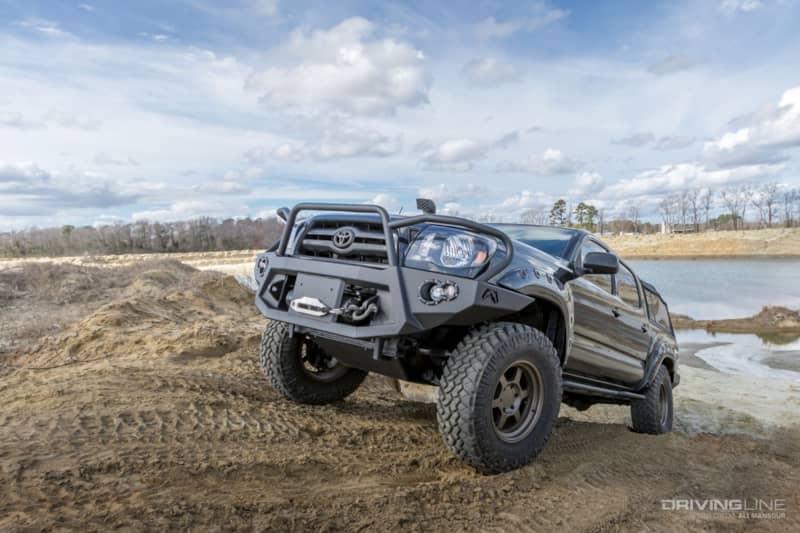 Power for the V6 model had climbed to 245 horses and 266 lb-ft of twist (from a 4.0L motor), with a more modest 183hp available from a 2.7L four-cylinder engine. As with the earlier PreRunner, the TRD Off-Road package remained available for six-cylinder trucks.
Nothing Else Like It
No other pickup manufacturer would mimic Toyota's PreRunner option, preferring to restrict its off-road goodies specifically to vehicles equipped with four-wheel drive. After an astonishing 10 year run, the cycling of generations would strip the PreRunner from the current Tacoma's trim list, forcing buyers to build their own two-wheel drive tough trucks from aftermarket suppliers. This seems unlikely to change given the current popularity of high speed 4x4s like the Ford Raptor and, to a lesser extent, the Chevrolet Colorado ZR2.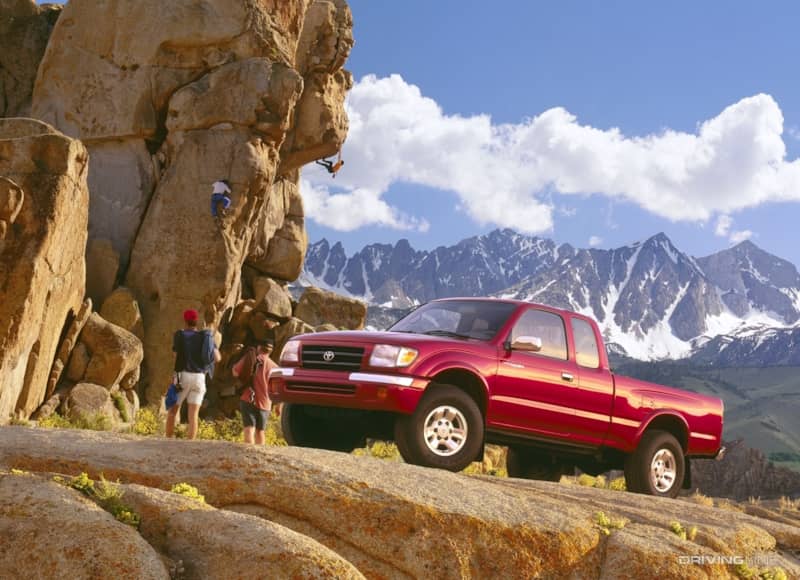 Still, its absence today is a big part of what helps to keep the Tacoma PreRunner a unique part of pickup history. Filling a market niche no one else was willing to address, Toyota was able to link up with desert racing culture and deliver a reasonable factory facsimile of the trucks that were earning their keep in some of the hardest conditions any vehicle will ever be asked to handle.