You Can't Run: The Steeda Special Service 5.0 Mustang
Mustangs and Steeda Performance go together like tacos and hot sauce, Oreos and milk, macaroni and melty cheese— each component is fine on its own, but leagues better together. While it's not as crazy as some of the pursuit vehicles patrolling and flexing on the tourists of Dubai (for example, a Lamborghini Aventador they have on the force), this stealthy Coyote-powered 2019 Mustang Pursuit Vehicle has more than enough going for it to hold its own at a car show, on patrol and anywhere in-between.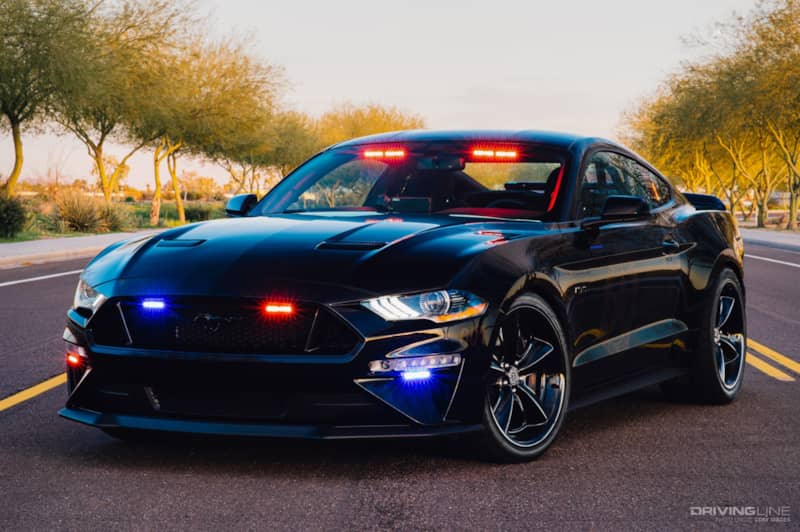 The 5.0 Coyote under the hood is bolstered with a couple goodies that are easy to overlook, but lifesavers in use. Known as the "Steeda Special Service Cooling Upgrade for Extreme Hot Weather Pursuit Operations," a beefed up radiator, transmission cooler, dual electric fans and rear differential cooler all help to keep the car chilled while running in the Arizona desert it currently calls home. It should be noted that Steeda also offers an optional Whipple Supercharger setup for the 5.0 to bump the power up to 775 HP—something that ought to really end that pursuit in a hurry, but they didn't opt for the power adder on this machine.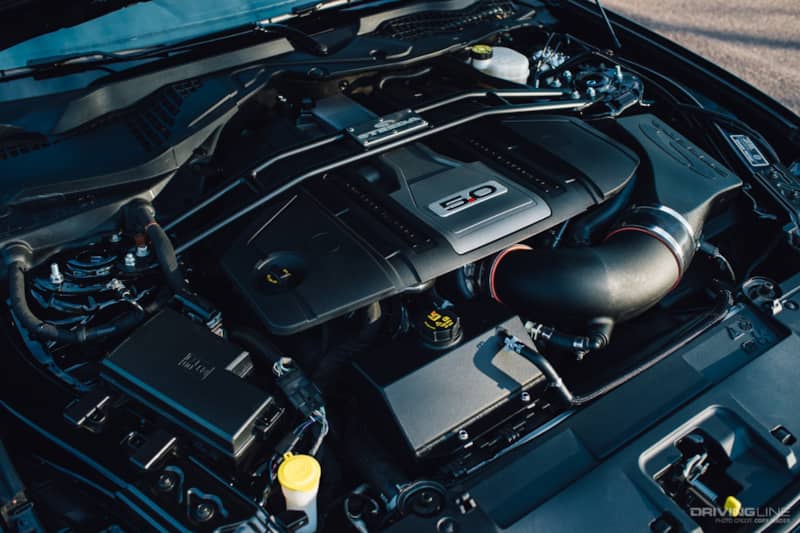 As for suspension, everything is just as rugged and ready with a full Stage 1 upgrade including front and rear anti-sway bars with welded-in-place solid billet ends and aluminum mounts, dual-rate ultimate-handling springs, Pro-Action tuned shocks and struts, and a subframe bushing support system.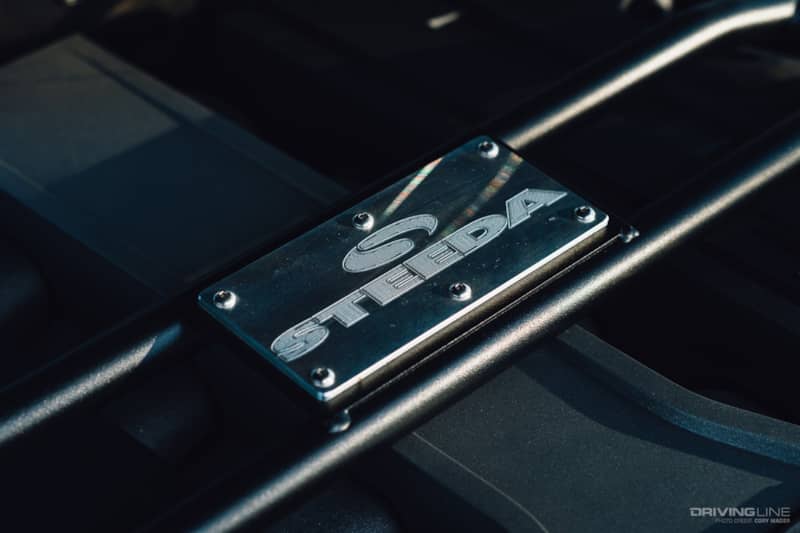 Inside, an nERGY 400 Series Remote Siren sits atop the dash, controlling everything from the radio and siren to the lights tucked away in the front grill and four of the car's six windows. An Alcantara covered steering wheel with Thin Blue Line top center marker, in-dash serialization plate and custom door sill panels are just a couple of the additional touches that exemplify Steeda's attention to detail.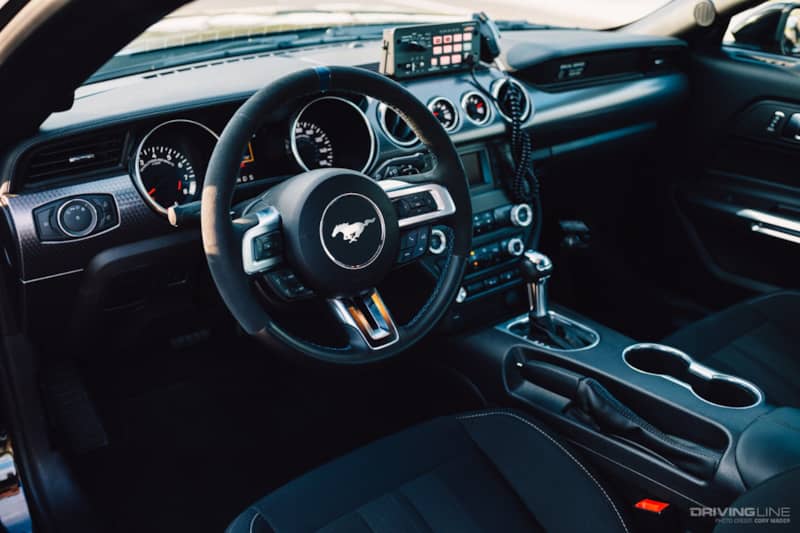 Behind the seats, a four-point roll bar and rear seat delete strengthen the chassis while increasing storage space and helping to maintain structural rigidity for better handling and safety in the event of a rollover.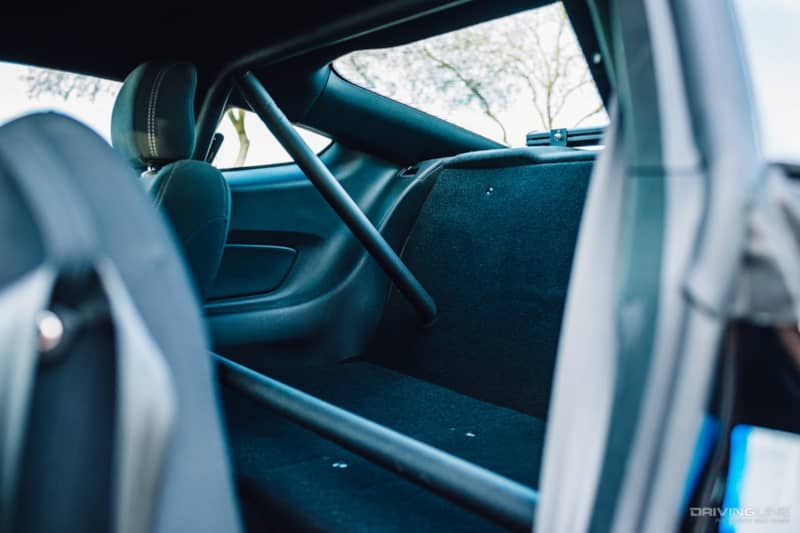 Popping back outside, the reflective 3M graphics stay hidden until it's too late, while the LED package does just the opposite and can be seen blocks away. 
In an effort to keep all the power headed to the ground regardless of weather or road surface, a set of ultra high-performance all-season Nitto NT555 G2s, a pair of 275/35s up front and fat 315/35s out back are wrapped around a set of Steeda's Special Service Duty staggered 20" wheels. To bring everything from top speed to a stand-still, a set of slotted and drilled rotors work with 6-Piston Brembo calipers.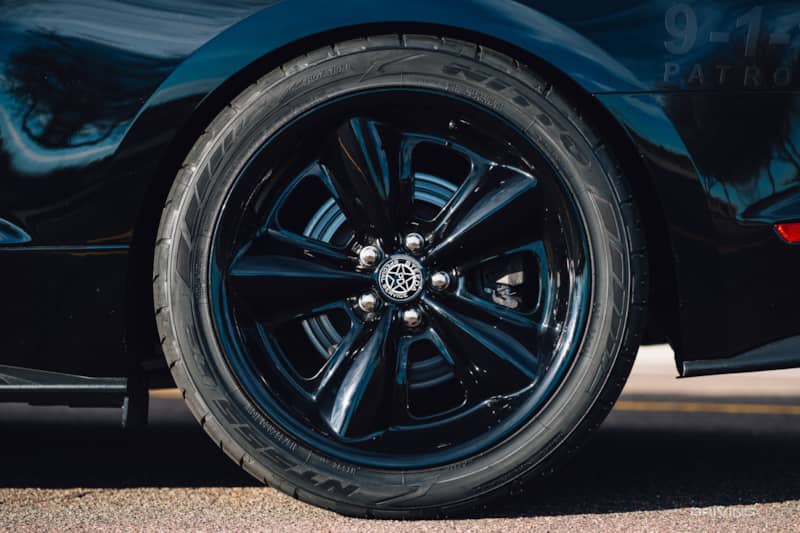 A Steeda High Speed Aerodynamic Package adds a chin spoiler up front and a pair of spoilers out back, atop the rear window and across the decklid, while an optional skid plate upgrade (not pictured) shores up the underside of the engine and transmission.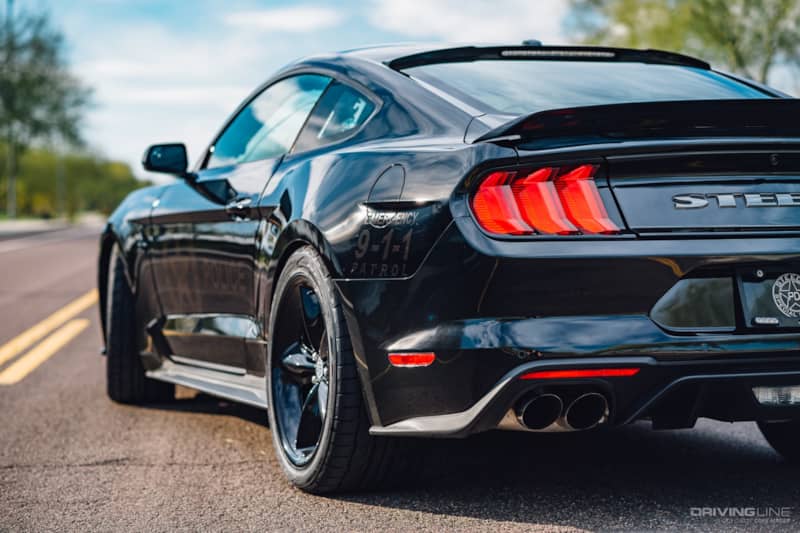 While the whole package is a slick, black-on-black affair that's incredibly easy on the eyes, let's all hope we can appreciate it via the photos in the gallery below and never in our rear view mirrors.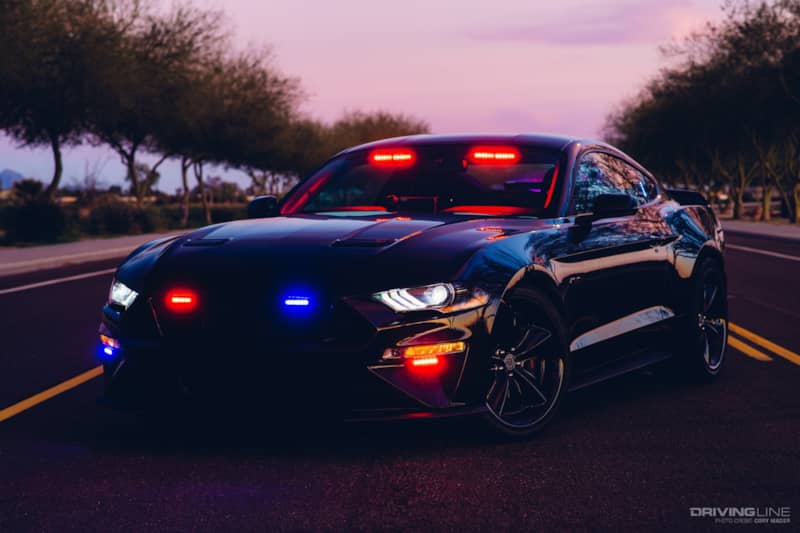 Love Steeda-modded Mustangs? Click here to see this 825hp Q850R 'Stang.