10 Reasons to Be at Jeep Beach
No other coastal destination mixes motorsports and sandy beaches quite like Daytona Beach, Florida. While NASCAR's Daytona 500 laid the foundation for man and machine, every April, Daytona Beach becomes home to one of the country's largest Jeep-only events. Now in its 17th year, the annual Jeep Beach event has become a staple for those looking to combine their love for the seven-slot brand with a little R&R on the historic shoreline.
We've been attending for years, and in just a few weeks (April 22-28, 2019), we'll be heading down again for a week of fun. If you're unsure if this is worth your while, we've put together 10 reasons together showing you why you have to give it a go.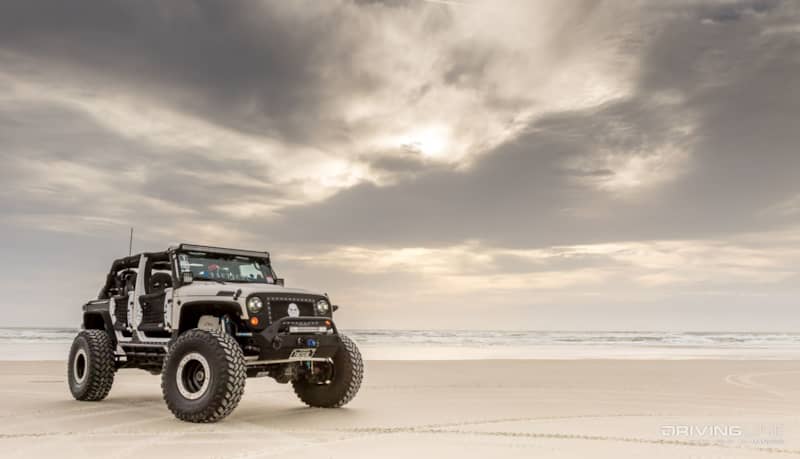 1. You Get to Drive on the Beach
Daytona Beach is one of the few places in the U.S. that you can drive on the sand. Unlike the sand dunes you'll find out west, this oceanfront strip is extremely hard packed. So, it's unlikely you'll get stuck. From sun up to sun down, the shores of Daytona are open for you to drive and park beside the warm Atlantic Ocean.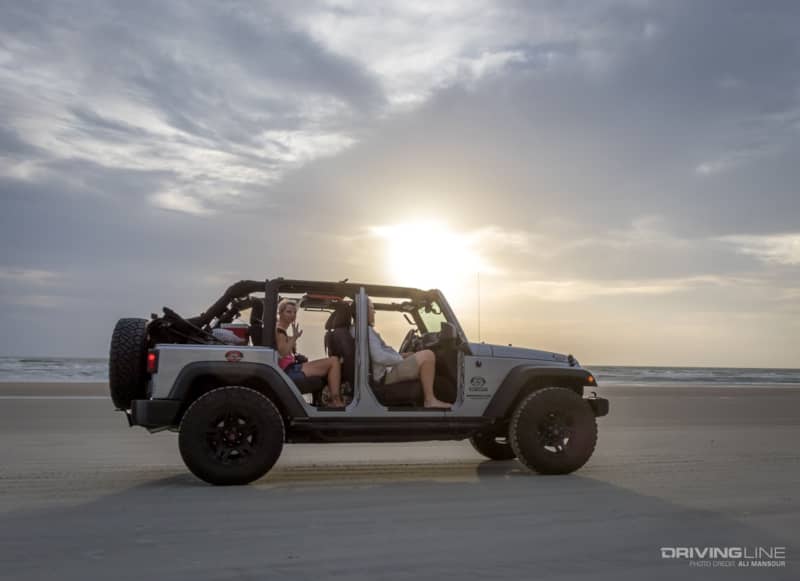 2.Endless Jeeps
Since the event is Jeep-only, that's what you're going to see. From classic Flat Fenders to brand-new Jeep Wrangler JLs, you'll see it all. Just stopping to grab a bite to eat in town looks like an impromptu Jeep show.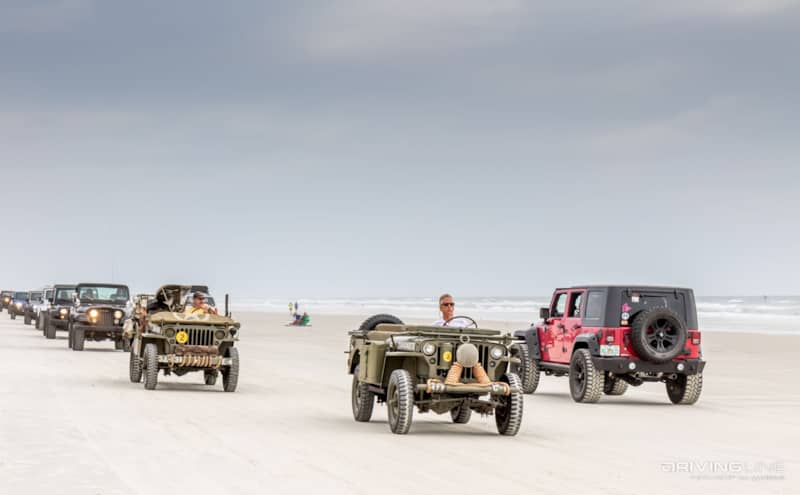 3. Jeep Is There
You know all those cool concept vehicles Jeep builds each year? Well, they want you to check them out in person, too! This means you'll get to be up-close and personal with an assortment of the company's latest concepts and even some killer throwbacks that are fan favorites.
4. You Can Do It on the Cheap
Daytona Beach isn't Hawaii, and you don't have to stay on the shore to be close to the action. With so many hotels in the area, you can find quality lodging to fit even the tightest budgets.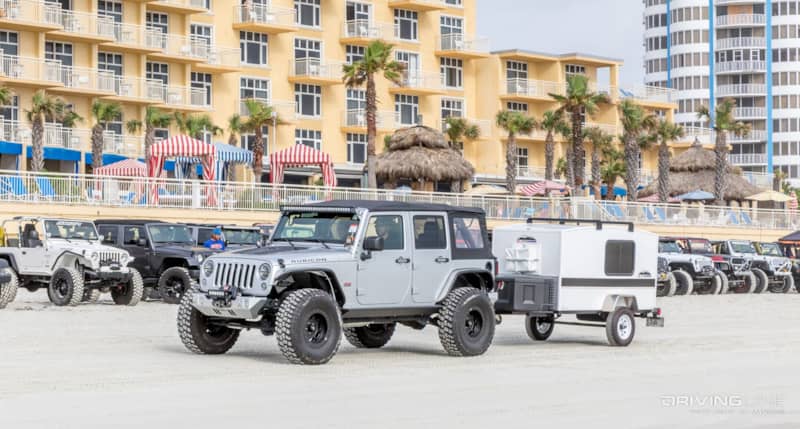 5. Family Friendly
While Daytona Beach can be as lively as you want it to be, we've met many families throughout the years that use the week-long event as a family vacation. Given Jeep Beach is extremely family oriented, it's a nice place to haul the kiddos down and mix it up with like-minded Jeepers in a stress-free atmosphere.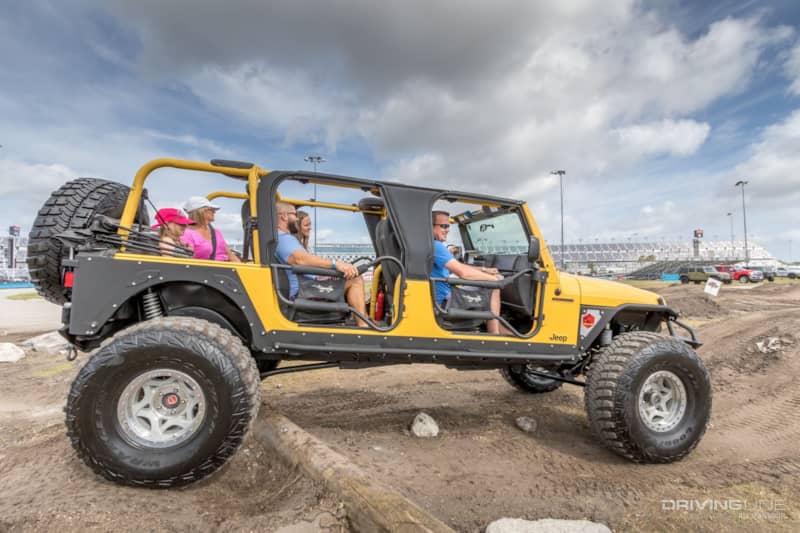 6. Daytona Speedway Is Awesome
Our inner Ricky Bobby gets excited every time we cross under the stands and into the Daytona International Speedway. The infield access alone is a cool experience. We've been there a few times where cars are running the track for a test-and-tune session.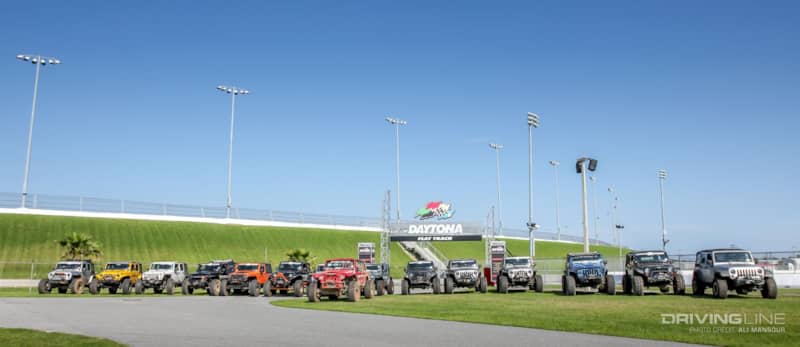 7. There's 'Wheeling!
Yes, there is actual 'wheeling. If you want to showcase some of your Jeep's off-road potential, you have a couple of options. The first is for earlier in the week where the Jeep Club hosting the event sets up off-site trail rides for those to get a taste of Florida 'wheeling. The second is for those who don't mind an audience, as each year there is an obstacle course set up in the infield of the speedway.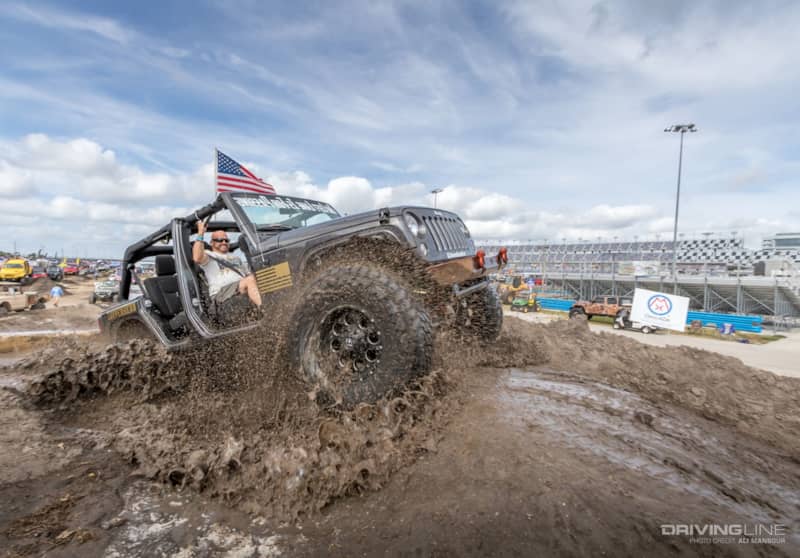 8. Talk With Manufacturers
Have a question about a set of new Nitto Ridge Grapplers or not sure which suspension lift is best for your Jeep? You're in luck. Hundreds of aftermarket parts manufacturers are in attendance and ready to give you the rundown face to face. No emails or hold times, just good old fashioned human interaction.
9. Free Swag
Who doesn't like free stuff? In addition to free gear being handed out left and right, there are raffle prizes, which have totaled more than $150,000 in the past.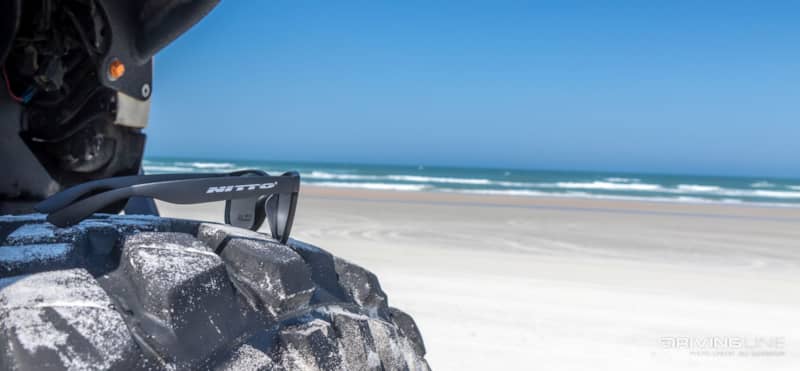 10. Non-Stop Action
Daytona Beach is far from a sleepy little coastal town and Jeep Beach does great job at having a full roster of events every day. From social gatherings to Jeep parades, you won't be bored.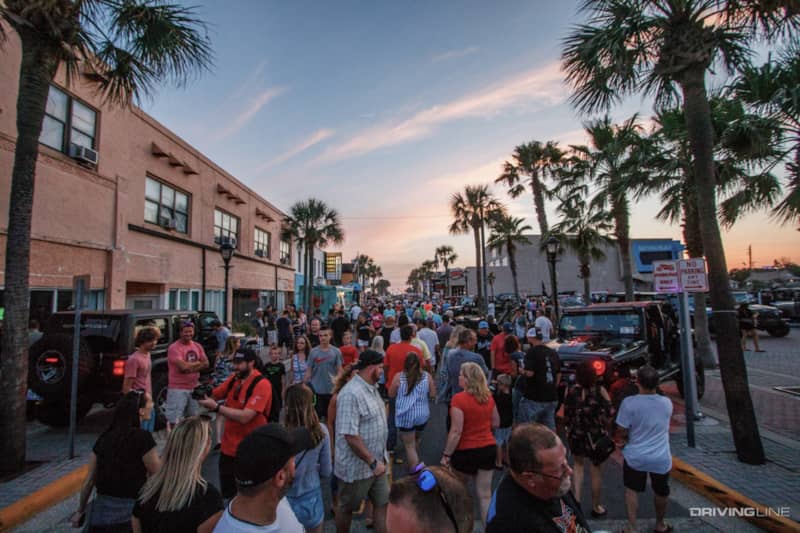 Still unsure? Take a look at our gallery from last year and see some of what you are missing!